Virginia landed the No. 1 overall seed in the South Region.
But did they also find themselves in the toughest region in the NCAA tournament?
Four of the seven power conference regular season champions are in the South, as is Kentucky, who won the SEC tournament title. Three of the four power conference teams that won both their regular season and tournament titles are in the South.
And that doesn't count Atlantic 10 tournament champion Davidson.
If that wasn't bad enough, if Kentucky manages to get through Davidson and Arizona and into the Sweet 16, you can be sure that the Wildcats are going to make Atlanta their home from March 22nd-25th.
Virginia is going to have to hope for that, because it's probably a better option that playing Deandre Ayton in the Sweet 16.
Either way, if Tony Bennett is going to get to his first Final Four this season, he's certainly going to earn it.
THREE STORYLINES
So about Tony Bennett and the Final Four: He might truly be the best coach in all of college basketball. He has also never been to the Final Four. This will be the year for him to get it done, and finally get that monkey off of his back.
What about Sean Miller's monkey?: Sean Miller is right there in that conversation for best coach without a Final Four. This was supposed to be his year to get to there, what with Deandre Ayton joining a roster full of veterans. It hasn't played out that way, and that was before the report that Miller was on a wiretap talking about paying for Ayton's services.
Does Kentucky's run continue?: The Wildcats were terrific in the SEC tournament, and for the most part they were terrific down the stretch of the season. But Jarred Vanderbilt's health is a concern, as is the consistency that this team plays with.
THE ELITE 8 MATCHUP IS … No. 1 Virginia vs. No. 2 Cincinnati
The rockfight to end all rockfights. If this matchup were to take place, college basketball as a sport would be ended. Virginia is the nation's slowest-paced team and leads the country in KenPom's adjusted defensive efficiency metric. Cincinnati is in the bottom-10th percentile in pace and leads the nation in defensive points-per-possession allowed. The over-under would be in the double-digits.
THE FINAL FOUR SLEEPER IS … the winner of No. 4 Arizona and No. 5 Kentucky
Arizona is going to have the two best players on the floor against anyone that they play before the Final Four. Kentucky has been playing some of the best basketball in the country over the course of the last month or so. Both of them make sense in a vacuum.
But we're not in a vacuum, and I think both of those teams would be terrible matchups against Virginia just like I think that Tennessee and Miami would both be terrible matchups against Cincinnati. More than in any other region, I have a hard time seeing anyone other than the Wahoos and the Bearcats playing for a trip to San Antonio.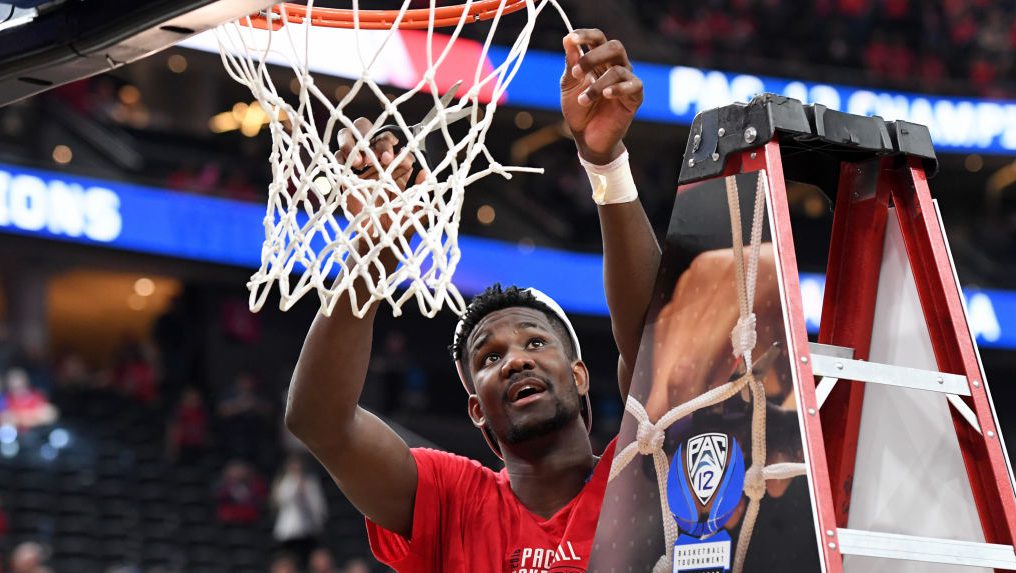 HERE ARE YOUR UPSETS
No. 11 Loyola-Chicago over No. 6 Miami: The Ramblers are a top 25 defense nationally and probably the best defensive team in the tournament from the mid-major ranks. Where Miami can struggle is when they play a team whose defense can keep their guards from penetrating.
No. 11 Loyola-Chicago/No. 6 Miami winner over No. 3 Tennessee: I'm just not sold on Tennessee this season. I think Miami has superior talent and Loyola can hang with their toughness and physicality.
BUT DON'T PICK THIS UPSET
I don't think that Davidson can handle the athleticism of Kentucky, especially if Jarred Vanderbilt is healthy. I also would love to pick Buffalo to win a game in the tournament but I just can't seen them keeping a motivated Deandre Ayton from going for 30 points and 15 boards. But the upset I'm going to tell you not to pick here is No. 7 Nevada over No. 2 Cincinnati. The Wolf Pack have not been the same team since Lindsay Drew did his achilles, and I think that the Bearcats have the mobility to defend Nevada's skilled forwards.
THE STUDS
DEANDRE AYTON, Arizona: He put together a ridiculous performance in Arizona's Pac-12 tournament win to cap what was a ridiculous regular season for the potential No. 1 pick.
MARCUS FOSTER, Creighton: The Marcus Foster revenge game! He used to be a star for Kansas State before Bruce Weber ran him out of town.
GARY CLARK, Cincinnati: Plenty of people are going to be talking about Jacob Evans and what he needs to be offensively, but Clark is Cincinnati's defensive anchor.
THE STARS OF MARCH
KELLAN GRADY, Davidson: Just a freshman, Grady was one of the best players in the Atlantic 10 this season and played his best basketball down the stretch.
CALEB MARTIN, Nevada: The N.C. State transfer has been sensational for the Wolf Pack this season.
CHRIS LYKES, Miami: Did you know that Miami had a freshman guard that is 5-foot-7 and has been killing people late in the season? You didn't? You will soon enough.
ONE GAME TO WATCH
I'll definitely be tuned in to Davidson-Kentucky, but Marcus Foster and Creighton against Kansas State has a chance for some fireworks.
ONE GAME THAT NEEDS TO HAPPEN
Kentucky-Arizona. I think this is pretty self-evident.
AND THE WINNER IS …
Virginia. This is the year that Tony Bennett gets it done.