Who doesn't love a good set of Power Rankings?
Everyone does.
There isn't a person in the world that doesn't love rankings things.
So with that in mind, let's dive into the field of 68 Power Rankings, but instead of breaking down who the best teams in the field are, let's take a look at the most like teams to win the national title. It's not simply about how good they are. How good is their path to the Final Four? How likely are they to get picked off by the No. 10 seed that didn't deserve to be a No. 10 seed? Who was given the gift of being the No. 1 seed guaranteed to face a double-digit seed in the Sweet 16?
The best part about this?
I think you can make an argument for any of the top five to be No. 1, any of the top eight teams on this list can win the national title and I wouldn't be surprised in the least, and there are a good 17 or 18 teams that I think have a good shot to get to the Final Four.
The tournament this season is going to be a whole lot of fun.
Here are the Power Rankings:
68. NORTH CAROLINA-CENTRAL: For the third time in five seasons, LeVelle Moton have NCCU heading to the NCAA tournament. What might be the most impressive part about getting it done with this team is that the Eagles are, frankly, not all that good.
67. LIU-BROOKLYN: One season after getting fired by UMass, Derek Kellogg is back in the NCAA tournament with the Blackbirds. They will got as far as Joel Hernandez and Raiquan Clark carry them, and for a team that entered the NEC tournament under .500, that may only be out of the play-in game.
66. CAL ST.-FULLERTON: Fullerton is better known for their baseball team, but the Titans have reached the NCAA tournament for the first time since 2008 and for just the second time in program history. The Titans are led by Brooklyn native Kyle Allman, a 6-foot-3 guard that poured in 19.4 points a night.
65. TEXAS SOUTHERN: Mike Davis is heading back to the NCAA tournament after losing his first 13 games of the season. The Jaguars are led by three transfers from high-major programs and Damontrae Jefferson, who averaged 23.7 points and 4.4 assists this season.
64. RADFORD: The Highlanders had the most memorable entrance to the NCAA tournament, as they advanced to the dance on a the most memorable buzzer-beater from Championship Week.
63. UMBC: The Retrievers got 27 points and a game-winning three from VCU transfer Jairus Lyles to get into the Big Dance. Lyles can light things up, and UMBC's head coach, Ryan Odom, has high-major pedigree. His father, Dave, coached Wake Forest and South Carolina.
62. LIPSCOMB: Lipscomb wants to run as much as any team in the country, averaging more than 75 possessions per game. Garrison Matthews is a stud. But my favorite part about this team is that their head coach, Casey Alexander, is a Rick Byrd disciple and a longtime Belmont assistant coach. Belmont and Lipscomb are arch-rivals. It would be akin to Jon Scheyer replacing Roy Williams at North Carolina.
61. IONA: This group is somewhat different than past Iona teams. They don't have a superstar in their back court this season. They don't have a monster on the block this season. They finished fourth in the MAAC, and this season was the lowest that the Gaels have been ranked on KenPom in Tim Cluess' tenure, and none of that mattered. They're back in the tournament for the fifth time in seven seasons.
60. MONTANA: The Grizzlies took over the Big Sky regular season and tournament titles, and they are led by one of the best backcourts in the mid-major ranks. Ahmaad Rorie is a former top 100 prospect that started his career at Oregon and leads the team in scoring and in assists. The Grizzlies have been one of the best programs in the league, but this is the first time in four seasons that DeCuire has reached an NCAA tournament in Missoula.
59. STEPHEN F. AUSTIN: The Lumberjacks are back in the NCAA tournament with the Southland's automatic bid after a one-year hiatus. In his second season as head coach, Kyle Keller won 28 games, including a game at LSU. As always, SFA is one of the most aggressive defenses in college basketball, leading the nation in turnover percentage.
58. PENN: Penn was long considered to be the class of the Ivy League, reaching 11 NCAA tournaments in a 15-year span from 1993-2007. This is their first trip to the Big Dance in 11 years. It's worth noting that in the last eight years, the Ivy League has won five NCAA tournament games, including a trip to the Sweet 16 for Cornell. That Cornell team was coached by Steve Donahue, who is currently … Penn's head coach. All the dots are connecting here.
57. BUCKNELL: This is the second straight season that Nathan Davis has led his team to the NCAA tournament and the third year that he's won the Patriot League regular season title in three seasons as a head coach. And this may be surprising for a team whose best players are both big men, but the Bison play some uptempo basketball; they're 38th nationally is possessions per game.
56. WRIGHT STATE: My favorite part about this Wright State team is that their best player is probably Loudon Love, a 6-foot-9, 275 pound former offensive lineman that is coming off of a torn ACL and changed his last name to Love from Vollbrecht. How can you not root for a team with a guy like that?
55. GEORGIA STATE: The Panthers have a future NBA player in D'Marcus Simonds on their roster and a head coach in Ron Hunter that has won a game in the NCAA tournament before. I actually think they'll have a puncher's chance against Cincinnati if they can find a way to score the ball.
54. UNC GREENSBORO: Not only did UNCG go 15-3 in a SoCon that is probably better than you realize, but the Spartans also went into N.C. State this season and picked up a win in Raleigh. Former North Carolina point guard Wes Miller is building something pretty impressive in Greensboro, and unlike his alma mater, it's built around controlling tempo and playing tough, physical defense.
53. BUFFALO: For the second time in three seasons, Nate Oats is heading to the NCAA tournament. His Buffalo team won both the MAC regular season and tournament titles. C.J. Massinburg is the star of this team, but the name to keep an eye on is Wes Clark, a transfer from Missouri that went for 26 points in the MAC title game.
52. MARSHALL: Coached by Dan D'antoni, the brother of Houston Rockets head coach Mike D'antoni, the Thundering Herd play at one of the fastest paces in all of college basketball. They love firing up threes, they love slinging the ball all over the court and they are going to be the perfect combination of a nightmare scout and a thrilling watch. They swept CUSA's best team, Middle Tennessee State, this season, and their best player, Jon Elmore, averaged 22.8 points, 6.9 assists and 6.0 boards. Those are the same numbers that Markelle Fultz posted last season.
51. NEW MEXICO STATE: The Aggies are led by Zach Lofton, who has played at three different Division I programs and is averaging 19.8 points as college basketball's ultimate journeyman, while 6-foot-5 guard Jemerrio Jones averages 13.2 boards. This is a fun team.
50. CHARLESTON: The Cougars have one of the best back courts in the mid-major ranks with Joe Chealey and Grant Riller. They also have one of the big forwards in mid-major hoops in Jarrell Brantley. Oh, and should I mention that Earl Grant is one of the best young coaches in mid-major basketball? There's some potential here.
49. MURRAY STATE: The Racers cruised to an Ohio Valley regular season title and, after winning their last 13 games, enter the NCAA tournament as one of the hottest teams in the country. But what really makes them dangerous is that their star point guard Jonathan Stark, who averaged 21.8 points and 3.9 assists this season, is good enough to win a first round game all by myself.
48. SYRACUSE: The Orange are the one team in the NCAA tournament that you can put together a pretty strong argument does not belong. But this same argument was made about the Orange in 2016, the year that they came back from 15 points down in the final 10 minutes to beat No. 1 seed Virginia in the Elite 8. Play-in game to the Final Four again? I doubt it.
47. ARIZONA STATE: The Sun Devils are a dangerous team because of the amount of talent they have in their back court, but they also have not looked dangerous during the 2018 calendar year. We'll see if they can get past Syracuse and their 2-3 zone in the play-in game.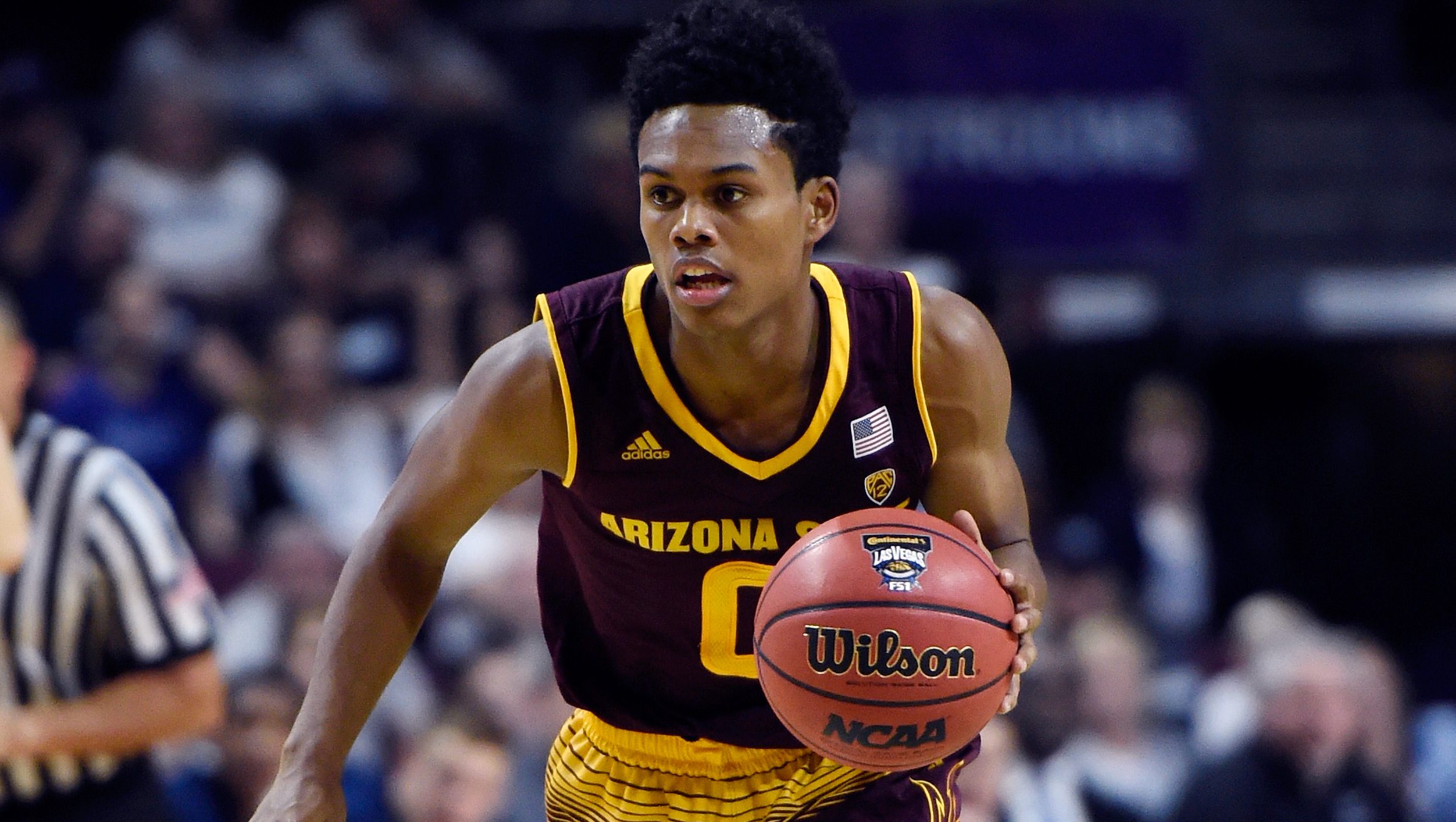 46. TEXAS: The Longhorns made it to the Big Dance with a defense that is anchored by a dinosaur that plays center for them named Mo Bamba. But they cannot score, and Bamba has not been healthy for the last couple of weeks. Teams that can't score are teams that you can't trust in March.
45. LOYOLA-CHICAGO: The Ramblers are currently ranked 41st on KenPom, which is quite impressive for a team in the Valley not named Wichita State. Then throw in these three fun facts: Loyola has not lost since January 31st, they have won 17 of their last 18 games and they went into Florida and picked up a win on the road. They can lock you up and, with five players averaging in double-figures, you never quite know where the offense is coming from. This is a good, dangerous basketball team.
44. SOUTH DAKOTA STATE: The Jackrabbits are one of the sneaky-good mid-major teams in the field this year. They stormed through the Summit League this season, they have a potential NBA player in center Mike Daum and they do the three things that teams need to do to pull an upset: They don't turn the ball over, they clean the defensive glass and they shoot it well from three.
43. UCLA: I don't know if there is a player in college basketball that was better over the course of the final month of the season than Aaron Holiday was for the Bruins. But the rest of that roster is not all that impressive, and they do have to start things off in a play-in game against …
42. ST. BONAVENTURE: … which will give us the best individual matchup of the first four days of the tournament: Holiday vs. Jaylen Adams. I think the Bonnies have a better supporting cast, but if Courtney Stockard isn't healthy that would be a major blow.
41. OKLAHOMA: Here's the question that you need to ask about this Oklahoma team: Do they still enjoy playing together? Trae Young has not been the same player for the final two months of the season because teams have figured out that you can throw everything you have at Trae Young and they don't have an answer. But Young was at his best when they didn't have to play Big 12 opponents, so maybe this is his chance to get right?
40. FLORIDA STATE: The Seminoles are just so uninspiring this season. They are the definition of a high-major team that got into the tournament because they were able to land a couple good wins at home in close games against conference opponents. Does a one-point win against Clemson or a two-point win against UNC in Tallahassee really move the needle for you?
39. KANSAS STATE: The Wildcats do check some boxes. They play defense and they have good guards, but just how healthy is Dean Wade? He missed the game against Kansas in the Big 12 tournament and he is the best player Bruce Weber has.
38. DAVIDSON: The Wildcats will enter the NCAA tournament as one of the hottest teams in college basketball after winning the Atlantic 10 tournament, beating both St. Bonaventure and Rhode Island in the process. They've now won 11 of their last 13 games, including three wins in their last four games against the best two teams in the A10. The nation is going to learn just how good Peyton Aldridge and Kellan Grady are.
37. SAN DIEGO STATE: There might not be a hotter team in college basketball right now than the Aztecs, who won their last nine games losing six of eight to drop to 13-10 on the season and 5-7 in the Mountain West. They absolutely blasted Nevada in the MWC tournament, beat Gonzaga in San Diego and closed the regular season with wins over the two best teams in their conference. Malik Pope, Trey Kell and Jeremy Helmsley are the names people know, but Jalen McDaniels is going to be the next Aztec star.
36. VIRGINIA TECH: The Hokies drew Collin Sexton in the first round, and while that's a winnable game is Sexton doesn't happen to have one of those nights, they would get Villanova in the second round. And Villanova has beaten better teams that Virginia Tech when they've had off-nights. Tough draw for Buzz Williams and company.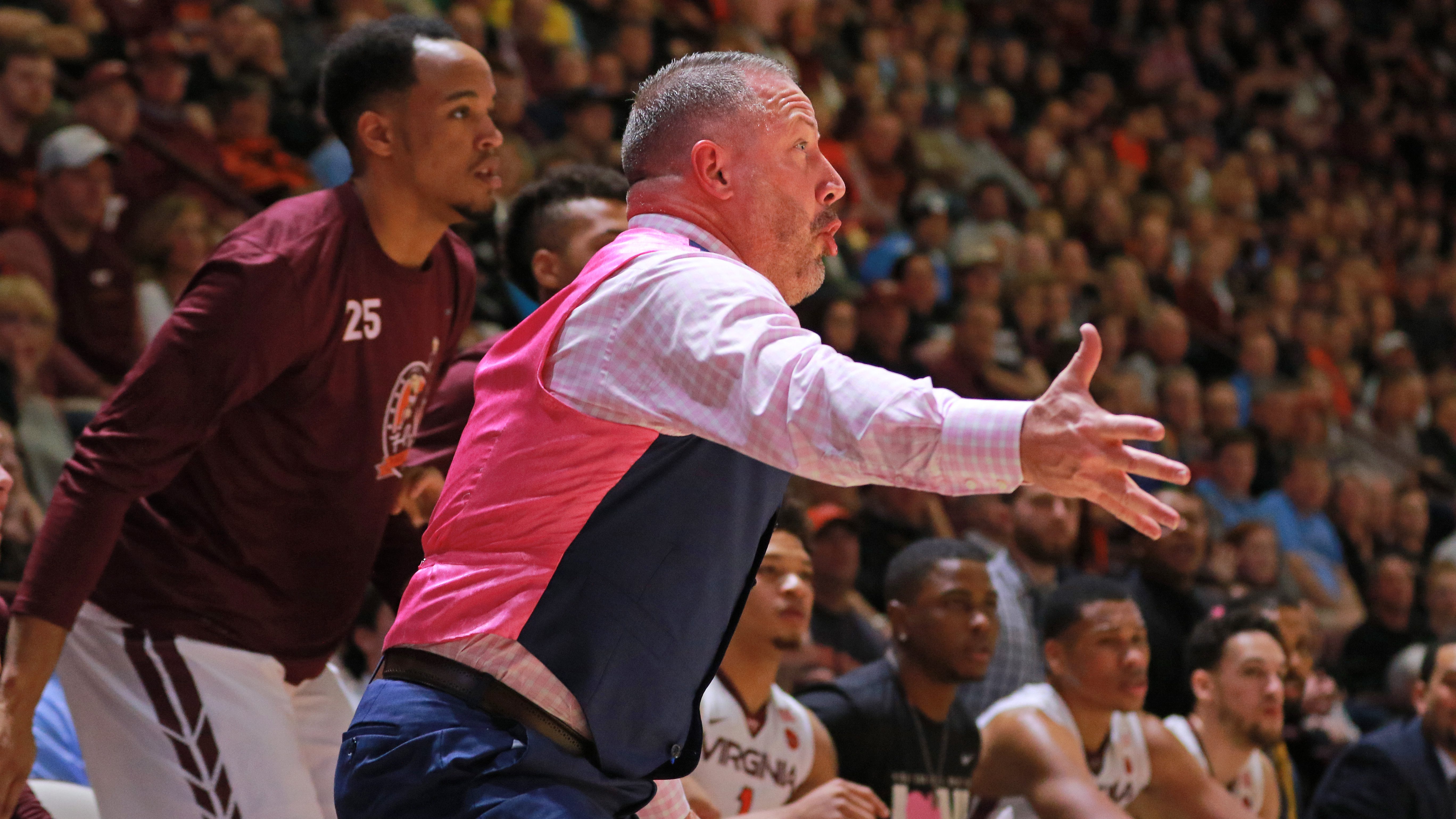 35. N.C. STATE: I don't think anyone could have envisioned a scenario where the Wolfpack were this good this soon under Keatts. So credit them for just getting here in the first place. I also think that it is going to be tough sledding for N.C. State to get out of the first round, and then they would run into a Kansas team that is more than happy to play with them at their pace. It is what it is.
34. TCU: TCU had a fantastic season. No one is saying they didn't. But their path to the Final Four would include Michigan State, Duke and Kansas. That's before they would play in the Final Four. That's a nightmare scenario.
33. ARKANSAS: There are two things that make me hesitant about Arkansas: 1. I don't think teams with good guards are going to be flustered by their pressure, and 2. They are not going to be playing these NCAA tournament games in Fayetteville.
32. BUTLER: I actually like the Bulldogs to get past Arkansas, but I just don't see either of these team being able to beat Purdue in the second round. The first time Purdue played Butler, they won by 15 points. And I can't see a veteran group like the Boilermakers being bothered by pressure.
31. MISSOURI: I know Michael Porter Jr. is back, but we don't yet know if Jordan Barnett is going to play or if the elder Porter actually fits with this team. It's impressive that Cuonzo Martin got them here, but I can't see a way they can make a run in March.
30. CLEMSON: I don't see it with Clemson and I haven't really seen it all season long with them. I think they get caught by Chris Jans and New Mexico State in the first round.
29. RHODE ISLAND: The Rams have been a fun team to watch this season and are probably good enough, from a talent perspective, to be a top four or five seed. But they've struggled of late, with a pair of losses to Davidson and a blowout loss at home against a bad St. Joseph's team. Now they're a No. 7 seed without much size that is probably going to get Duke in the second round if they can beat Oklahoma. Good luck with that.
28. NEVADA: Like URI, I want to like Nevada more than I do because they are a team that plays the way I love to see teams play: No bigs, spread the floor, let it fly. But they just have not been the same team since Lindsay Drew went down with that achilles injury.
27. TEXAS A&M: I bet on talent in the NCAA tournament. The Aggies have plenty of it, and their size up front is makes them a difficult matchup for just about anyone. But their issues in the back court have been well-documented, and I just don't know how they are going to deal with Providence and Kyron Cartwright in the first round.
26. ALABAMA: I don't know that I trust Alabama to show up away from home the way they showed up away from home in the SEC tournament, but if they can get by Virginia Tech, they get the best matchup they could have gotten with a No. 1 seed. Villanova has struggled with dynamic lead guards, and I'm not sure there is a more dynamic lead guard in the country than Collin Sexton.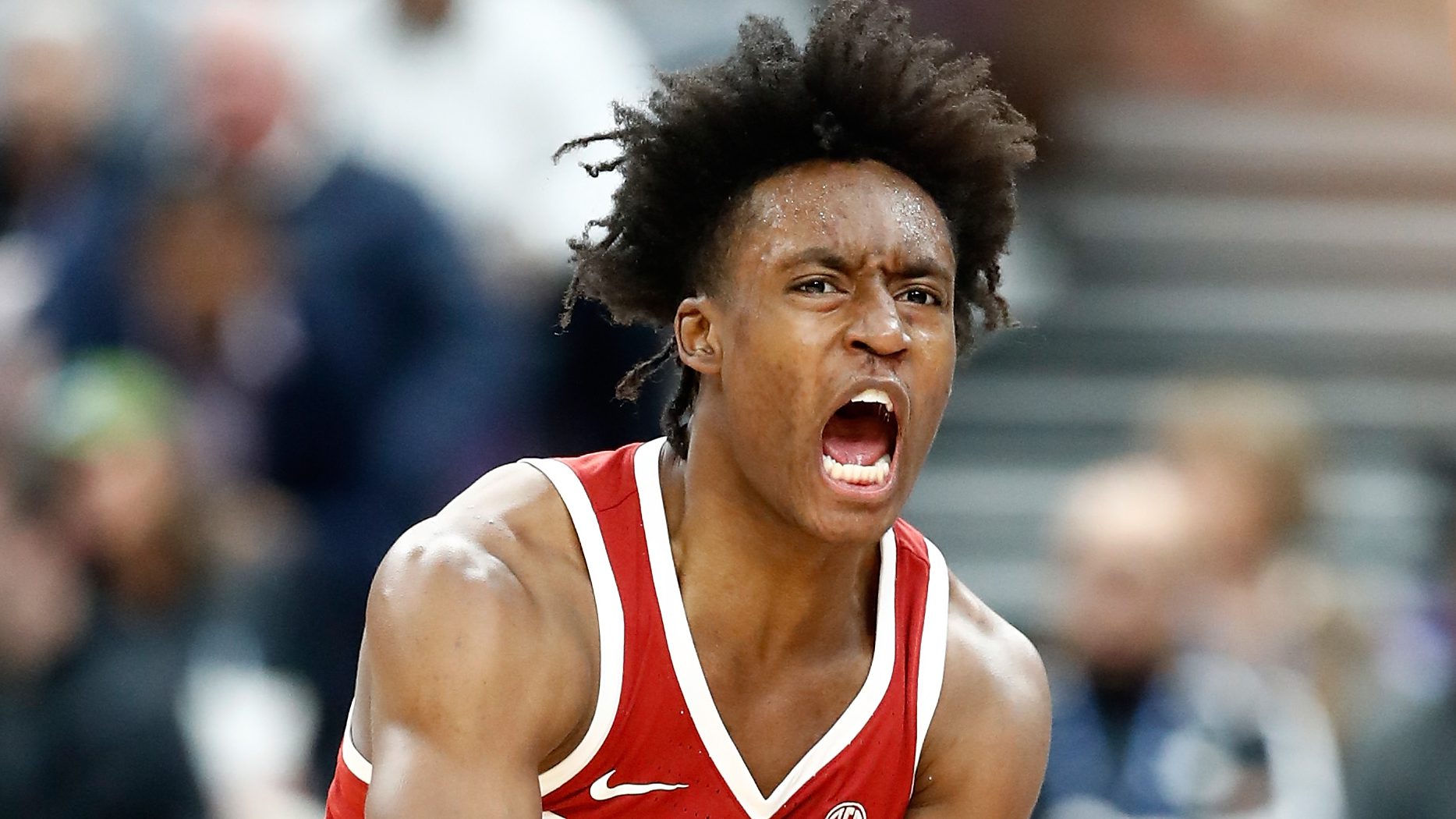 25. CREIGHTON: The Bluejays are a dangerous team because of their ability to make shots and the fact that they probably have two pros on the roster in Marcus Foster and Khyri Thomas, the latter of whom can take just about anyone out of a basketball game. That said, a second round date with Virginia is … not ideal.
24. PROVIDENCE: Ed Cooley + Kyron Cartwright + a one-game knockout tournament = the Friars making a run to the Big East title game and giving Villanova a fight there. Don't be surprised if they are again a tough out against North Carolina.
23. SETON HALL: The Pirates actually got a pretty good draw for being a No. 8 seed. They are a tough, physical and old team going up against an N.C. State team that isn't. Get past that game and they get Kansas in the second round. If the Jayhawks are without Udoka Azubuike the first weekend of the tournament, will Angel Delgado set the college basketball record for rebounds in a game or just tie it?
22. MIAMI: I was all-in on Miami early on this season and they've gotten better throughout the year and still might get Bruce Brown back for the tournament. That said, they are going to be in for a fight in their first round game against Loyola-Chicago.
21. OHIO STATE: Chris Holtmann has done a phenomenal job with this team, but South Dakota State is a really, really difficult matchup for the Buckeyes. They don't have the mobile bigs to chase around Mike Daum.
20. AUBURN: The Tigers are higher on this list that I was going to rank them because they got a pretty good draw. They get beaten by teams with a ton of size, and no one in their pod has a ton of size, I think Clemson gets upset by New Mexico State and they get Kansas in the Sweet 16 if seeds hold.
19. TENNESSEE: I want to like Tennessee this season, but I just cannot get on the bandwagon. They had an unbelievable year, but I am a firm believer that talent wins out in March and I just don't think that the Vols have enough of it to make a run this season. I think they could end up getting picked off by Miami in the second round.
18. WICHITA STATE: I think Wichita State can handle Marshall, but a team that has one ball-handler and lacks the toughness that the Shockers typically play with strikes me as a terrible matchup for a team like West Virginia.
17. HOUSTON: The Cougars have been scorching hot of late, and if it wasn't for an ill-timed turnover on the final possession of the AAC tournament title game, we might be talking about Kelvin Sampson and a conference champion. One major red flag here: Zavier Simpson might be able to completely take away Rob Gray in the second round.
16. WEST VIRGINIA: I think West Virginia has a relatively easy path to get to the Sweet 16. I also think that West Virginia drew the worst possible matchup they could have drawn in the Sweet 16, assuming that Villanova gets there.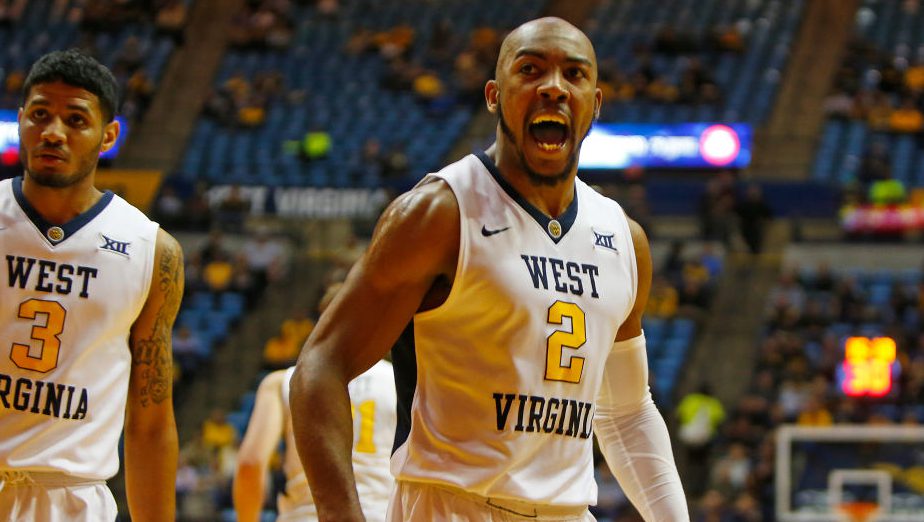 15. GONZAGA: Here's a hot-take for you — the fact that Gonzaga returned to the NCAA tournament this year as a top 10ish team in college basketball is more of a statement for the strength of their program than reaching the national title game was. They lost two key seniors and two players to the draft with eligibility remaining and, with the likes of Johnathan Williams III, Killian Tillie and Josh Perkins, they are a team that can threaten for the Final Four again. That's impressive.
14. PURDUE: I think that Purdue has been figured out. As good as this team is and as much as I enjoy watching them play, I don't know that I trust them to be able to beat teams that are going to allow Isaac Haas to go one-on-one on the block with a talented lead-guard defender that can cut of Carsen Edwards' penetration. I like them to get beat by Texas Tech in the Sweet 16.
13. MICHIGAN: The Wolverines were the hottest team in the country a week ago, as they ran through the Big Ten tournament. But did they run through the Big Ten tournament because they were that good or because the Big Ten wasn't? The other problem? I don't like the matchups they have in the Sweet 16 (UNC) or the Elite 8 (Xavier).
12. FLORIDA: I can totally see the Gators getting bounced in the first round by either St. Bonaventure or UCLA. But I can also see them getting on one of those runs where they just cannot miss no matter how hard they try to miss and average 100 points through four games. The hardest team to project in this tournament, which is what makes them so dangerous.
11. KENTUCKY: Which Kentucky team is going to show up? Because the one that played in the SEC tournament looked damn good even without Jarred Vanderbilt. But the one that we saw entirely too often during the regular season — including in the regular season finale against Florida — might not have the firepower to get past Davidson. I think the former is the answer, which would set up a fascinating matchup in the second round with …
10. ARIZONA: I just cannot quit you, Arizona. When Deandre Ayton is playing the way that he has been playing of late, it's hard to count the Wildcats out of any game. And while they have a nightmare road trying to get to the Elite 8, I think that Arizona will have the two best players on the floor in every game that they play until at least the Final Four.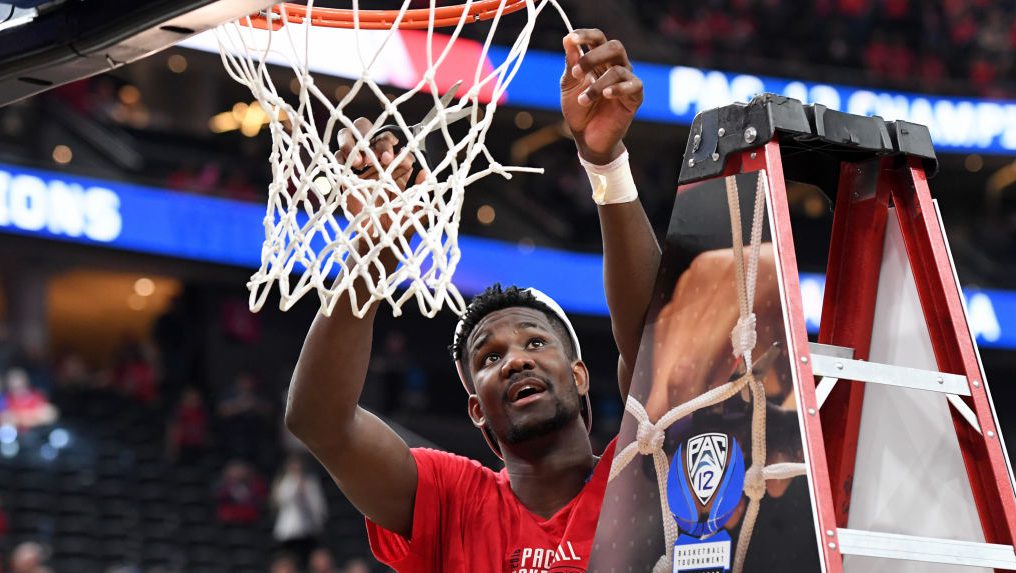 9. CINCINNATI: I don't love this Cincinnati team, but I do think that their section of the bracket shakes out nicely for them. I can't see Nevada, Texas, Miami or Tennessee really giving them a fight. That said, I have a hard time trusting a team when their best player — Jacob Evans — doesn't realize that he needs to be their best player.
8. KANSAS: There are a couple of reasons that Kansas is this low for me, and they kind of stem from the same root cause: a lack of front line depth. As good as the Jayhawks looked in the Big 12 tournament this weekend, they are still waiting on word on whether or not Udoka Azubuike will be healthy enough to play this postseason. Without him, can they beat a team like Duke or Michigan State, who has that much size on the interior?
7. TEXAS TECH: Keenan Evans is my pick to go all Shabazz Napier this season. When UConn won the title in 2014, their profile was eerily similar to that of Texas Tech this year. They were very good defensively, they tended to struggle on the offensive end of the floor and they had a superstar senior point guard that could take over games and loved having the ball on key possessions. Evans is the go-to guy that assuages my fear of elite defensive teams in March.
6. MICHIGAN STATE: Maybe I'm buying into the hype too much, but if you are telling me that I can take Tom Izzo with two weeks worth of practice time to try and figure out what, exactly, was going on with his team, I'm going to like them to make a run, even if they aren't one of the top two seeds in their region.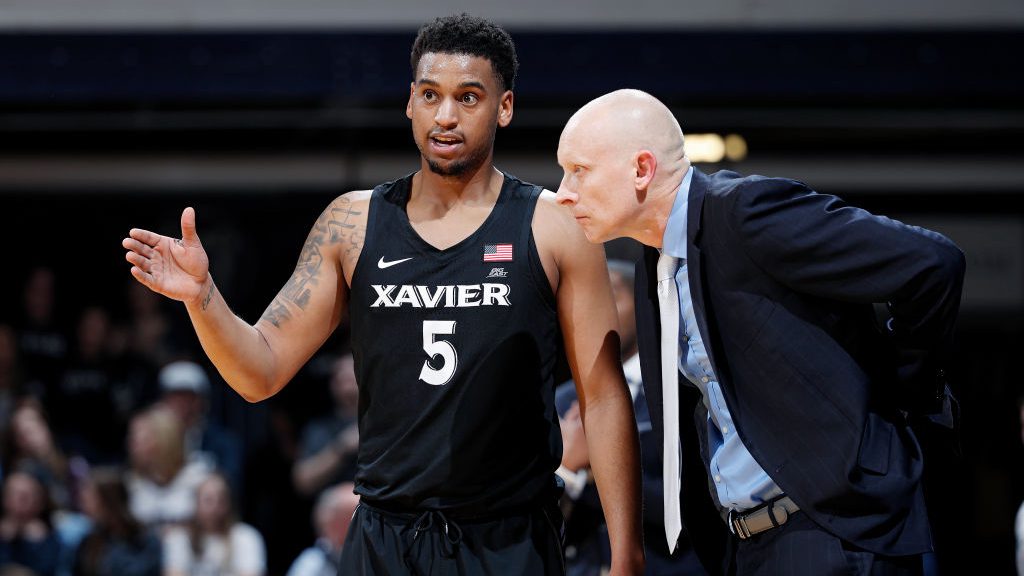 5. XAVIER: I don't love Xavier this year. I think they have a major issue in the fact that their best offensive team is very different than their best defensive team. Teams like that concern me. That said, I don't know if there are three guys in college basketball that can get hot, stay hot and carry a team the way Trevon Bluiett can. Throw in Chris Mack, who may be coaching this Musketeer program for the final time, and you have a team that can make a run.
4. NORTH CAROLINA: The Tar Heels have been to the national title game the last two seasons. They have more Quadrant 1 wins than anyone in the sport. They have a veteran roster that has won more games — and more often in March — than anyone else in the sport right now. And, after getting to the ACC title game, I think it's safe to say that they are hitting their stride. Roy Williams is playing an entirely different roster than what we are used to seeing from the Tar Heels, and it hasn't really mattered yet. Their matchup with Michigan in the Sweet 16 might will be tough.
3. VIRGINIA: While I am not yet convinced that Virginia is the best team in college basketball, I can't find any way to justify leaving them off of the No. 1 spot on their side of the bracket. I'm still worried about the same things with this group — can a team with an elite defense that plays at a slow pace without a go-to guy win a national title? — but at this point it's impossible to look at their absurd body of work and think that there is anyone else in the country that has a better shot of winning six more games this season than they do.
My favorite part of this team right now? Speaking with them last night, it's impossible to think that thye are anything other than ready to prove that they are a program capable of making a run to the final weekend of the college basketball season.
2. DUKE: I know they're not a No. 1 seed and I know that they have lost seven games and just fell at the hands of North Carolina in the ACC tournament, but I just can't quit this narcotic. They are the only team in college basketball to be ranked in the top seven in both adjusted offensive and defensive efficiency on KenPom, and it's inarguable that they have been playing elite-level defense since switching to the zone. And that's why, despite losses at Virginia Tech and to North Carolina in their last four games, I still think Duke is very much one of, if not the best team in college basketball.
1. VILLANOVA: I'm struggling with where to put Villanova on this list. On the one hand, when they are making their threes and Mikal Bridges plays the way that he did in the Big East tournament this weekend, they are very, very tough to best. On the other hand, their question marks on the defensive end of the floor — particularly against teams with play-making guards — combined with the fact that so much of their offense depends on how well they shoot it makes me think that they could be ripe for an upset.
The Wildcats got the easiest draw of any No. 1 seed. They also might end up getting Collin Sexton and Jevon Carter or Landry Shamet before the Elite 8. That's tough.
My pick to win the national title is whoever wins the Final Four game between Duke and Villanova, and I have not decided who I want to pick to win that game. Today, I'm leaning Villanova. Tomorrow, I might not be.