For me, the West Region is the most interesting of them all, and for some reason, it feels like it plays out this way every year.
It starts with the simple fact that Chris Mack, the head coach of the No. 1 seed Xavier Musketeers, has never made a Final Four. He's also never been a No. 1 seed before, so if he is in the mood to end his personal bugaboos, this may be the last time we mention his name in the "Best Coach Without A Final Four" category.
But if Xavier is going to make it to the final weekend of the college basketball season, they are likely going to have to go through at least one of a trio of Hall of Fame-caliber coaches to do it.
Mark Few and Gonzaga is the No. 4 seed in the West.
John Beilein and Michigan is the No. 3 seed.
Roy Williams and North Carolina is the No. 2 seed.
There are a lot of wins — and a lot of wins in March — on the resumes of those gentlemen.
We shall see how it all works out. Until then, enjoy what should be the most open region of them all.
THREE STORYLINES
Is this the last we'll see of Chris Mack at Xavier?: Ooooh boy, are Xavier fans not going to like me for this. But at this point, I think it may be the biggest question of the region. It's not a secret that Louisville has an opening, nor is it a secret that Louisville and Mack may have a mutual interest in each other. The fit makes sense. Will Mack be willing to leave his alma mater to take over a program that could be facing another lengthy NCAA investigation?
Mark Few and Roy Williams are back in the mix again: Few and Williams squared off for the national title last April, and I think everyone more or less assumed that both of those teams would take a step back this year with the unexpected talent drain and the loss of key seniors. But they're back, Roy Williams as the No. 2 seed and Few as the No. 4. There's a reason Williams is in the Hall of Fame, and there's a reason that Few will likely end up joining him there one day.
Which Michael Porter Jr. is going to show up?: Porter is back. He played in the SEC tournament opener. He looked like a kid that missed four months following back surgery. I'm not sure what a week-long layoff without any games is going to do for someone that needs game-action to shake off the rust, but here we are. The good news? There's absolutely nothing scary about Florida State as a No. 9 seed. Porter should get two more games.
THE ELITE 8 MATCHUP IS … No. 1 Xavier vs. No. 2 North Carolina
This is the hardest Elite 8 matchup to pick because the Sweet 16 out West should be tremendous. Xavier-Gonzaga has the chance to be a shootout with Trevon Bluiett going up against a trio of versatile, athletic future NBA forwards, while North Carolina-Michigan is a matchup between an offensive juggernaut winning games with their defense and a team known for their overpowering big men playing small(ish) ball.
THE FINAL FOUR SLEEPER IS … No. 6 Houston
It's hard to pick a sleeper in this region because I don't think that any of the top four seeds can count as sleepers. I also don't think that Ohio State gets out of the first round (more on that in a second) or that Texas A&M has the guard play to do anything of relevance. So I'll go with Kelvin Sampson and the Cougars, who have one of college basketball's most underrated lead guards in Rob Gray — who has one of college basketball's most underrated hairdos — and that came one errant pass away from potentially ending Championship Week with an AAC tournament title. They're coming in hot, and you know how much I love picking teams that are doing just that.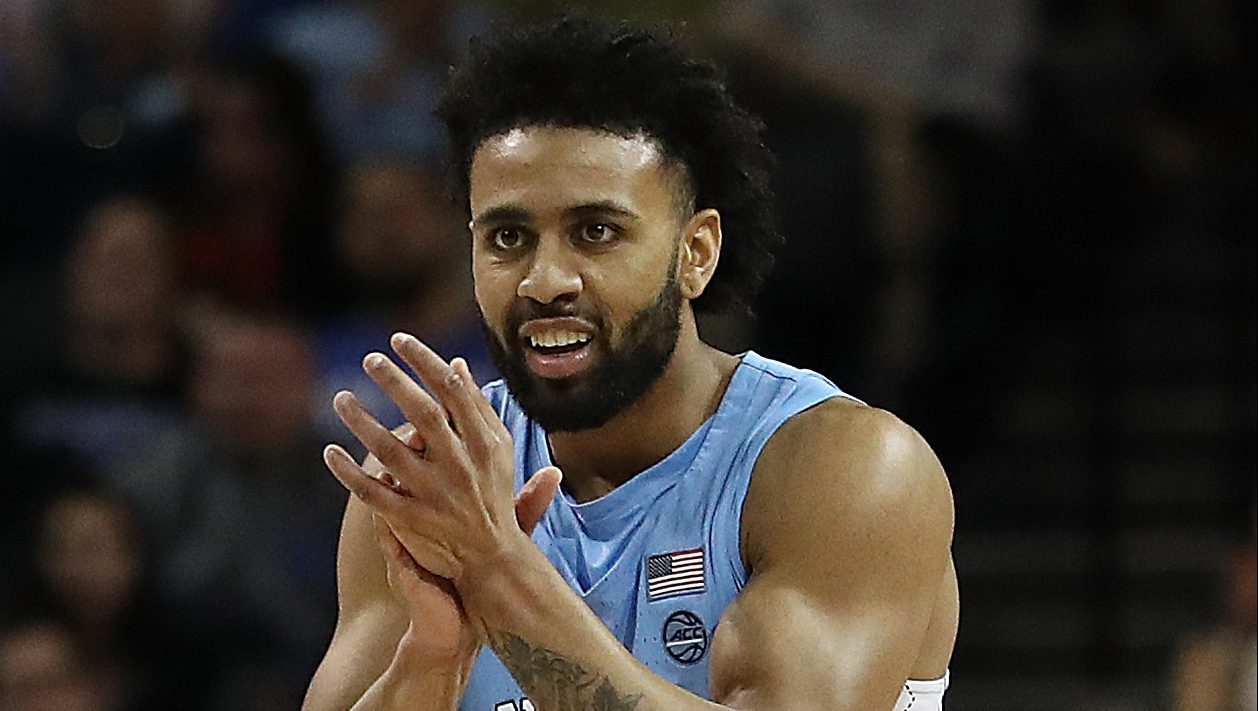 HERE ARE YOUR UPSETS
No. 12 South Dakota State over No. 5 Ohio State: This is my favorite upset pick of the entire bracket. The Jackrabbits have the four things that I think you need to have to win a game as a smaller school: 1. A stud in Mike Daum; 2. A team that shoots the leather off the ball; 3. A back court that doesn't commit turnovers; 4. A front line that clears the defensive glass. Throw in the fact that Ohio State's bigs are immobile, and this has upset written all over it.
No. 10 Providence over No. 7 Texas A&M: Ed Cooley is a masterful head coach who has a sensational point guard in Kyron Cartwright going up against a team that has had their back court miss more games than they've played.
No. 11 San Diego State over No. 6 Houston: The only team in the country that may actually be hotter than Houston right now is San Diego State. They beat MWC regular season champ Nevada by 30 in the conference tournament and are playing their best basketball in years.
BUT DON'T PICK THIS UPSET
I think it's very difficult to picture a scenario where Michigan is not in the Sweet 16. Their point guard, Zavier Simpson, can absolutely snuff out any kind of success that an opposing ball-handler will have, and both Montana and Houston are teams whose best players is the lead guard. That's a tough matchup for them.
THE STUDS
TREVON BLUIETT, Xavier: There is not a player in the tournament that I feel more comfortable saying will put the team on his back for three, four, five or six games than Bluiett.
JOEL BERRY II, North Carolina: Luke Maye is UNC's all-american, but Berry is their rock, their heartbeat, their soul. He's all the clichés.
MOE WAGNER, Michigan: Wagner is going to be a March darling if the Wolverines make a run because of his story: He's German, he plays like Dirk and he also has a big goofy smile on his face that makes him look like the world's largest nine-year old.
THE STARS OF MARCH
MIKE DAUM, South Dakota State: The big fella averaged 24 points and 10 boards while shooting better than 41 percent from three, and he plays on a team that could very well end up winning a game or two in the Big Dance.
KYRON CARTWRIGHT, Providence: The Friars aren't exactly a mid-major, but they are a No. 10 seed that has a chance to win a couple of games.
ONE GAME TO WATCH
For me, the best first round matchup is between Ohio State and South Dakota State, but I also think that Houston-San Diego State has a chance to be really good as well.
ONE GAME THAT NEEDS TO HAPPEN
I just want the Sweet 16 out West to be the top four seeds. All the matchups in that situation would be perfect.
AND THE WINNER IS …
North Carolina. I'll bet on Joel Berry II, Roy Williams and the Tar Heels, but you can pick any of the top four seeds and I'd probably be fine with it.