As we will do every day throughout the rest of the season, here is a look at how college basketball's bubble teams fared on Saturday.
It's worth reminding you here that the way winning are labeled have changed this season. Instead of looking at all top 50 wins equally, the selection committee will be using criteria that breaks wins down into four quadrants, using the RPI:
Quadrant 1: Home vs. 1-30, Neutral vs. 1-50, Road vs. 1-75
Quadrant 2: Home vs. 31-75, Neutral vs. 51-100, Road vs. 76-135
Quadrant 3: Home vs. 76-160, Neutral vs. 101-200, Road vs. 136-240
Quadrant 4: Home vs. 161 plus, Neutral vs. 201 plus, Road vs. 240 plus
The latest NBC Sports Bracketology can be found here.
THE MID-MAJORS (PLUS THE BONNIES)
SAINT MARY'S (RPI: 43, KenPom: 29, NBC seed: 10): The Gaels did themselves absolutely no favors on Monday night when they lost in the semifinals of the WCC tournament. Now they are going to spend every day until Selection Sunday hoping that every single team you see on this list loses their first game. That is a miserable was to spend the week before Selection Sunday. Saint Mary's has two Quadrant 1 wins and two Quadrant 3 losses, but the only really notable win to their name is beating Gonzaga in Spokane. The more I look at résumés, the more I think that the Gaels are going to be on the wrong side of the bubble.
MIDDLE TENNESSEE STATE (RPI: 28, KenPom: 45, NBC seed: 11): The Blue Raiders did themselves absolutely no favors when they lost to Marshall at home in their season finale. That one might be the killer, considering that the only Quadrant 1 wins that MTSU has are at Murray State and at Western Kentucky. That said, they did win at Vanderbilt and lost to Auburn, Miami and USC by a combined 14 points. At the very least, they need to get to the CUSA title game. They also are on track to play Marshall, the only team to beat them in league play and who swept them, in the semis if seeds hold.
ST. BONAVENTURE (RPI: 21, KenPom: 63, NBC seed: 9): I think the Bonnies are in better shape to withstand a loss before the Atlantic 10 title game than Saint Mary's was in the WCC. The Bonnies have three Quadrant 1 wins and seven wins in the top two Quadrants. Their losses are worse — At home to Niagara? Gross. — but if they can get to the semifinals they'll have. Lose in the finals to URI and I think the Bonnies are in.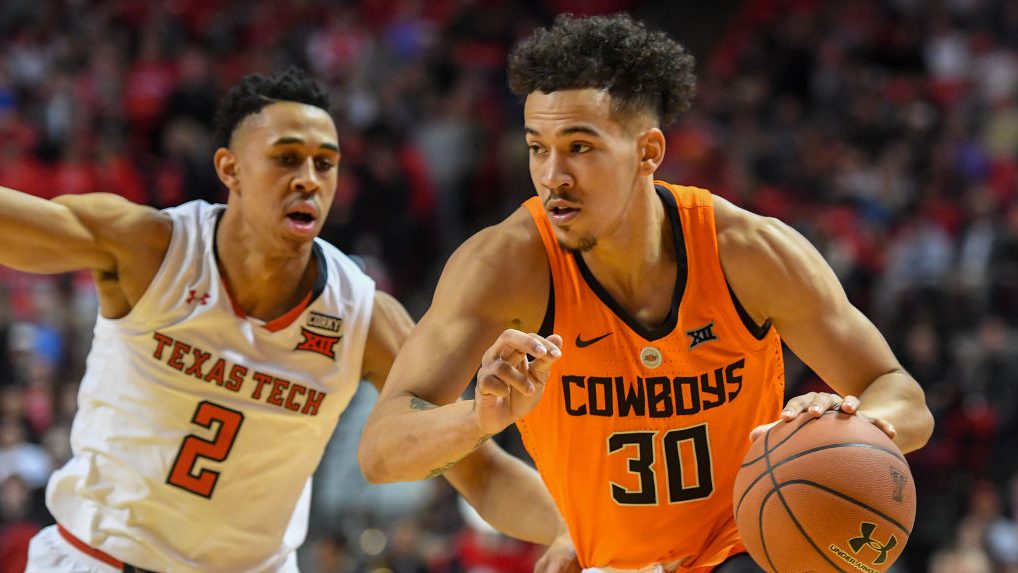 THE BIG 12
BAYLOR (RPI: 61, KenPom: 33, NBC seed: First four out): The Bears looked like they were going to be able to coast into the tournament after winning five straight late in the year, and then they turned around and lost three of their next four games. With just a 2-9 record on the road and a 7-13 mark against the top two Quadrants, Baylor has some work to do. The good news? They did beat Kansas by 16 points, and they get West Virginia in their Big 12 opener. That's something of a play-in game.
TEXAS (RPI: 48, KenPom: 40, NBC seed: 11): Texas has one of those profiles where there isn't much that is great but there really aren't any negatives. They've lost 13 games, but their "worst" loss was either at Oklahoma State or at home against Baylor or Kansas State. They've won five Quadrant 1 games and three more in Quadrant 2, but their best win is against TCU and their best road win is at Oklahoma. The Longhorns get Iowa State in the Big 12 tournament opener, and a loss there would be an absolute killer.
KANSAS STATE (RPI: 62, KenPom: 44, NBC seed: 11): Kansas State's profile looks a lot like that of Texas: 3-7 against Quadrant 1, 6-3 against Quadrant 2, no bad losses, not great wins. The big difference is that the Wildcats have three more wins and a non-conference SOS that ranks in the 320s. The Wildcats get TCU in the quarters to open up the Big 12 tournament. I think that is a play-in game for them.
OKLAHOMA STATE (RPI: 88, KenPom: 57, NBC seed: First four out): Oklahoma State is not all that close to the cut-line just yet, but with five Quadrant 1 and a 9-13 record against the top two Quadrants — including a sweep of Kansas, a win over Texas Tech and a win at West Virginia — the Pokes have landed some impressive wins. Since they still have group to make up, I think the only way to get this thing done is to beat Oklahoma in the opening round and pick up their third win over Kansas in the quarters. There's a very real chance that OSU will be the Big 12's ninth tournament team if things break right.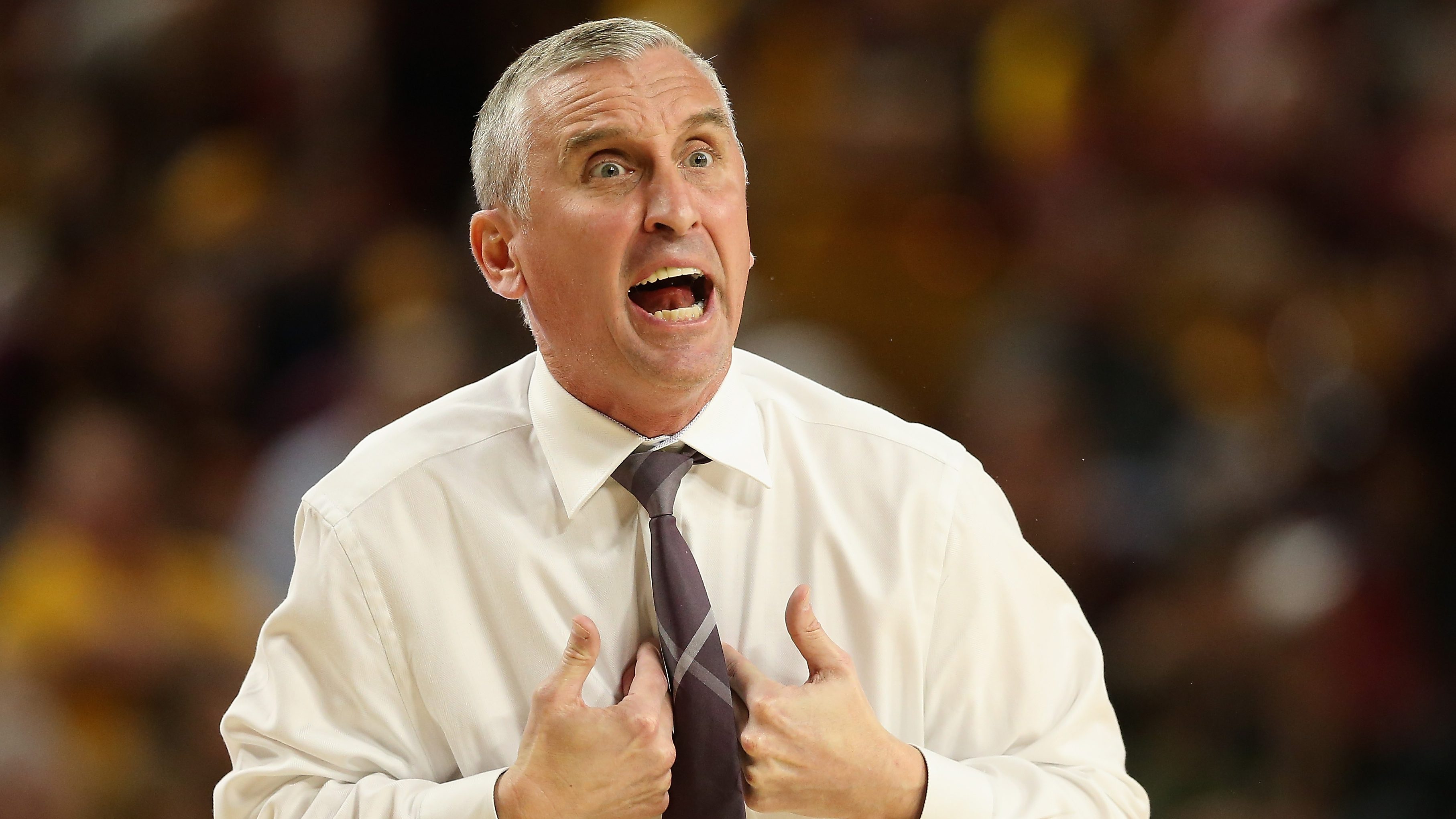 THE PAC-12
ARIZONA STATE (RPI: 59, KenPom: 38, NBC seed: 10): The truth is that Arizona State should be in, and it really shouldn't be a question. The problem is that after starting the season 12-0, the Sun Devils lost 10 of 18 games in the Pac-12. There is no team in the country that has two wins as good as Xavier on a neutral and Kansas in Phog Allen Fieldhouse, but if the Sun Devils lose to Colorado in their Pac-12 opener, they'll have lost five of their last six games with the only win coming against Cal. If enough other bubble teams win a few games this week, this could end up being very embarrassing.
UCLA (RPI: 36, KenPom: 49, NBC seed: Play-in game): The Bruins have a trio of really impressive wins: Kentucky on a neutral, at Arizona in the only game they played, at USC. They are 8-8 against the top two Quadrants, although they do have a pair of Quadrant 3 losses. I'm higher on UCLA than most, and as long as they can beat the winner of Stanford-Cal and get to the Pac-12 semifinals, I think they're in with enough room to avoid getting stuck in a play-in game.
USC (RPI: 34, KenPom: 46, NBC seed: First four out): There are two issues with USC's résumé in my mind: They lack elite wins (their four Quadrant 1 wins are Middle Tennessee State, New Mexico State, at Utah and at Oregon) and they have a brutal loss to Princeton at home, although that did come without a couple of rotation players. USC certainly needs to beat the winner of Washington-Oregon State in the quarterfinals, and I'd recommend getting past Utah/Oregon/Washington State in the semis to avoid a stressful Selection Show.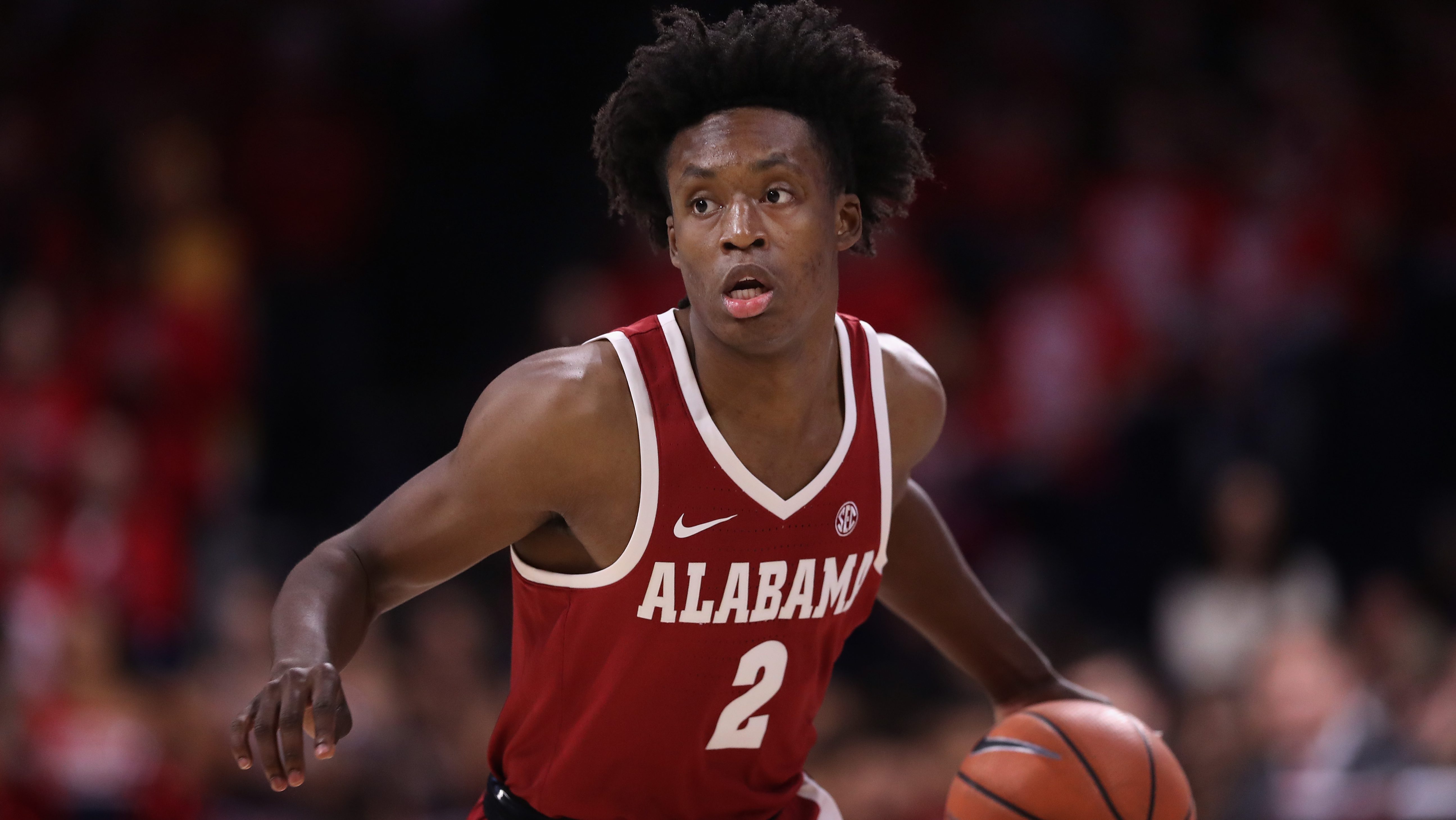 THE WEIRD ONES
NOTRE DAME (RPI: 69, KenPom: 27, NBC seed: Out): We can pretty much throw Notre Dame's resume out the window. Here's what you need to know: At full strength, with a healthy Bonzie Colson and Matt Farrell, they beat Wichita State in the Maui Invitational. They also lost to Ball State at home and Indiana on a neutral. Without him, they stunk, but Bonzie is back and the Irish almost won at Virginia over the weekend. I think they'd need to win three games — Pitt, Virginia Tech and then Duke — to have a shot at an at-large, but if they get that done, I think they would have a real chance.
ALABAMA (RPI: 58, KenPom: 53, NBC seed: Play-in game): The Crimson Tide looked like they were definitely headed to the NCAA tournament, potentially as a top six seed, after a win over LSU on Feb. 13th. They've since lost five straight to fall to 17-14 on the season and 8-10 in the SEC. The catch is that all five of those losses were to top 40 teams and four of them came against Quadrant 1 opponents. They are 9-12 against the top two Quadrants with wins over both SEC co-champions (Auburn and Tennessee) as well as a win over Rhode Island and an 18-point win at Florida. One of their two Quadrant 3 losses came in a game where they were left with just three players against a Minnesota team that was in the top 25 at the time. It's just a weird, weird profile. At the very least, they have to beat Texas A&M in the 8-9 game. They might be able to survive a loss to Auburn in the quarters.
PROVIDENCE (RPI: 42, KenPom: 72, NBC seed: 10): The Friars have wins over two of the top three teams in the RPI — Villanova and Xavier — at home. They're also 8-9 against the top two Quadrants. In theory, that should be enough. The problem? They have three Quadrant 4 losses. The rest of the RPI top 50 has three Quadrant 4 losses combined. I'm not even going to pretend to know what to make of that, so I'm just going to say that they have to beat Creighton on Thursday if they are serious about dancing.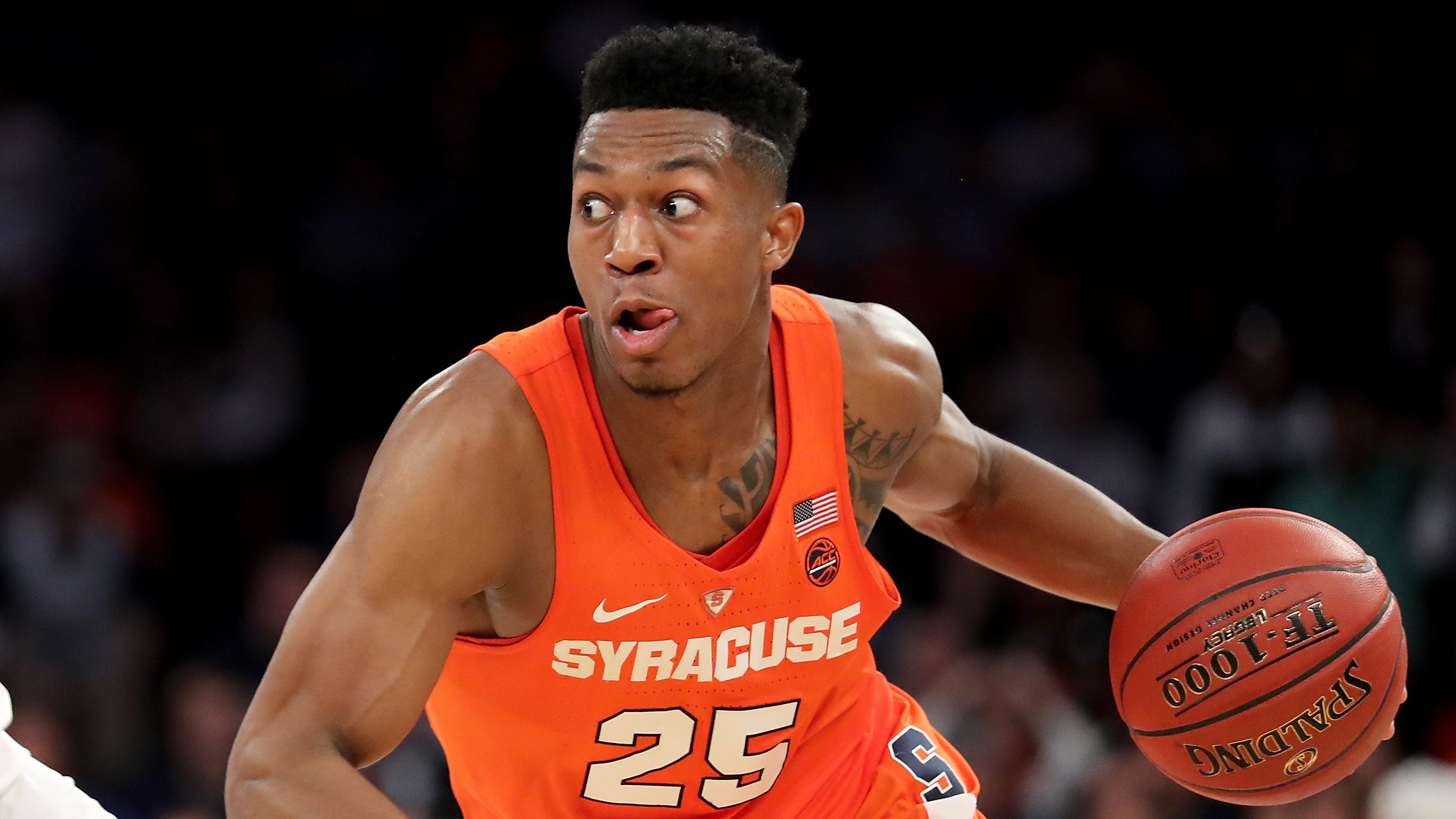 THE REST
SYRACUSE (RPI: 39, KenPom: 51, NBC seed: Play-in game): Two important things happened this week for the Orange: They beat Clemson on Saturday and Miami won their fourth-straight one-possession game to climb into the top 25 in the RPI; the Orange won at Miami. A 6-10 mark against the top two Quadrants isn't great, neither are road losses to Georgia Tech or Wake Forest, but the Orange will get North Carolina in the second round of the ACC tournament if they beat Wake Forest on Wednesday. Two wins and they're in.
LOUISVILLE (RPI: 46, KenPom: 34, NBC seed: Next four out): Everything about Louisville's résumé is just so blah. They have three Quadrant 1 wins, but they came at Florida State, at Virginia Tech and at Notre Dame. They have no bad losses but they are 4-12 against the top two Quadrants. They really, really, really needed that win over Virginia. Alas. If the Cards can take care of Florida State on Wednesday, they'll have a shot at Virginia in the quarters. They need those two wins to have a chance.
MARQUETTE (RPI: 57, KenPom: 50, NBC seed: Play-in game): The Golden Eagles looked dead in the water for a while before winning four of their last five games to get back into the mix. They have four Quadrant 1 wins and an 8-10 mark against the top two Quadrants with a pair of Quadrant 3 losses. This is a pretty standard bubble profile. Beat St. John's on Wednesday and Villanova on Thursday and they're in. That simple.