Three days after Thad Matta was fired by Ohio State on a Monday morning in early June, two days after the then-Butler head coach was first approached about making the move to Columbus and less than 12 hours after Ohio State athletic director Gene Smith flew to Omaha in what appeared to be an attempt to hire Greg McDermott away from Creighton, Chris Holtmann sat in a Motel 6 in Dayton and said yes.
It was a Thursday, and as the sun rose that morning, Holtmann was told that Smith wanted to meet. Dayton is roughly halfway between Columbus and Indianapolis, and by the time you were finishing up your second cup of coffee, Holtmann was finalizing the particulars on what was a difficult, career-altering decision.
And it was in that moment that he knew the first thing that he had to do as Ohio State head coach.
Before looking for a place to live in Columbus, before meeting with the press or changing the header on his twitter account, Holtmann had to get in front of his new team.
He knew what his new team was going through because he knew what it felt like for him to have to tell the players in the Hinkle Fieldhouse locker rooms that he wasn't coming back. He loved those guys the way that the players on the Ohio State roster loved Matta. Summer isn't supposed to be a time of upheaval in college basketball, and yet on the first day of summer session classes, the Buckeyes found out that the man that had brought them to Columbus was not coming back. After four days of rumors flying out of all corners of the internet, a name was finally settled on.
But they didn't know Holtmann just like Holtmann didn't know them.
So that was the first step.
"I snuck over here before the press conference," Holtmann said. Keep the media out of it. No press conferences. No cameras. Just a coach and his team. "Put our minds, and put our players' minds, at ease. They were restless, it's the middle of the summer and they had heard all these different names and they were without a coach. They loved Thad and his coaching staff, they loved those guys. It wasn't like they weren't disappointed."
They were anxious.
Holtmann was, too.
Walking into a room with nine or ten guys that are looking to you as the leader of their basketball future is not an easy. "You just try to tell them this is who I am, this is what I feel like we are going to do," Holtmann said. "Then I asked them to give me some of their thoughts, and they did. We had a meal together."
"He wanted to let them know, 'I'm here with you guys,'" assistant coach Terry Johnson said. "'I want to be here. You want to be here. This is the way we should do things. I want to get to know you guys and I want you to get to know me.' He asked for their input. 'Why did this happen?' They were on the inside, and he took their input, wrote it down, had thoughts about it, and took it to heart."
It worked.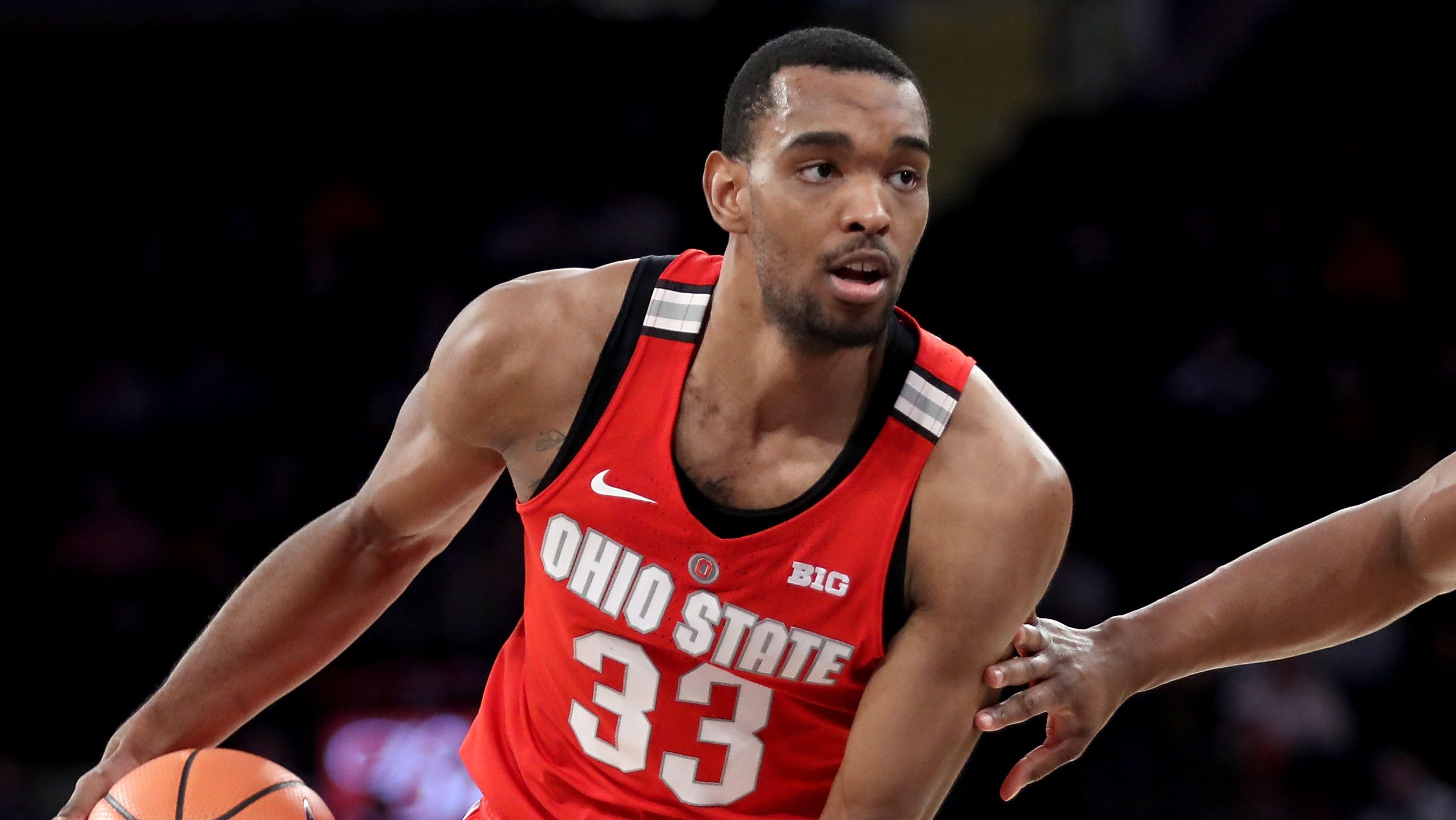 "I will always remember that meeting," Keita Bates-Diop, one of Ohio State's veteran leaders, the Big Ten Player of the Year and a likely first round pick whenever he does decide to head to the NBA, said. "We were only there for a few hours. He came in and talked to us immediately. He wanted to make sure he saw us and we saw him. He was open, honest. The effort that he made to meet his new guys [stood out]."
"His personality, I see within that," Bates-Diop added. "The effort to make that plane ride out here, to meet us, it stuck with us and stuck with a lot of the guys."
Talk to anyone that knows Holtmann and you'll hear the same things over and over again. He's authentic. He's genuine. Down to earth. Introverted. A guy that would be as happy coaching JV as he would be coaching Ohio State.
"He is who he is, one of the most humble guys that I've been around," Johnson said.
Players gravitate to that, particularly given the priority that Holtmann puts on relationships within his program. He doesn't want his players to be a name on his roster. He doesn't want his coaching staff to be his employees. He wants them to be a part of his family. That's why he's living in a house that isn't 10 minutes from Ohio State's campus. That's why one of his first purchases in the new home was a PS4 and all the necessary games — FIFA, Madden, NBA 2K. He wants his players to feel comfortable coming over and hanging out. He wants to know the wives and children of his assistant coaches, and he wants them to know his players.
That's what made him so successful at Butler, and it's what made his decision to leave that program so difficult.
Holtmann was the coach that took that Bulldogs program over in October of 2014, when Brandon Miller took a leave of absence from which he's never returned. He was the head coach of that program as it was rocked by tragedy after tragedy. Former player Andrew Smith passed away at the age of 25 after a long and public battle with cancer. A month later, Emerson Kampen, a member of Holtmann's coaching staff, lost his six-month old son to Leigh's Disease. Another former player, Joel Cornette, died at the age of 35 just just six months after that.
For a man that prides himself on building relationships, leaving a program where those relationships were so strong and built out of overcoming such emotionally devastating moments was not easy.
But the success that he had was evidence that his style of coaching worked. In Holtmann's three years at Butler, the Bulldogs went 70-31 overall with a 34-20 mark in the Big East. They never won fewer than 22 games in a season, won at least a game in three straight NCAA tournaments and only once finished lower than second in the league; a fourth-place finish in 2016. That was despite taking over a team that went 4-14 in their first season in the Big East the year before he was named the interim coach.
If he was going to replicate that success with the Buckeyes, Holtmann knew that he was going to have to build that same kind of family atmosphere.
But it wasn't going to be easy, not with the way that the calendar fell.
Holtmann was officially introduced as Ohio State head coach on June 12th, exactly one month before he and his coaching staff would spend three straight weeks on the road for the July Live Period.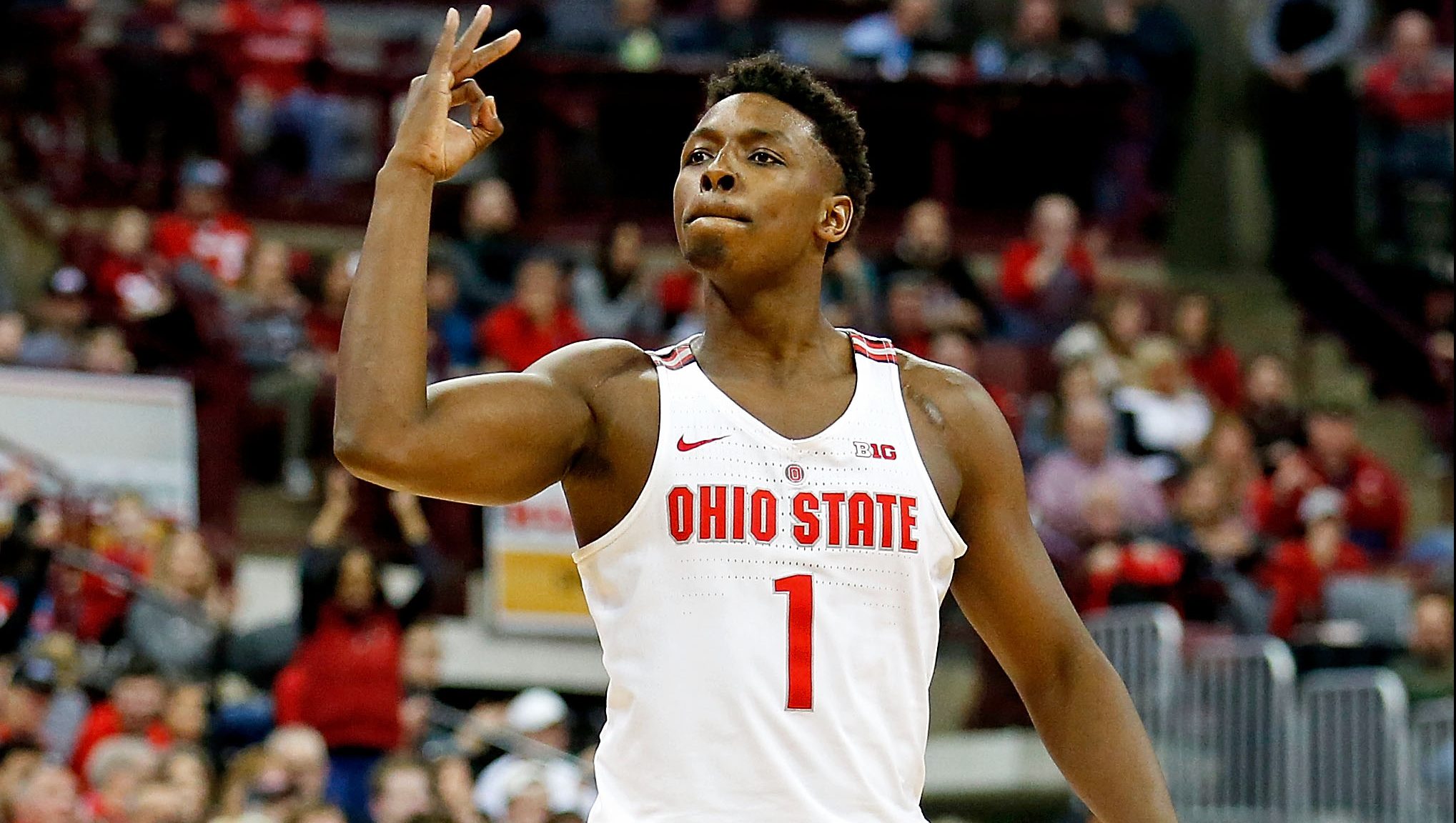 "You're trying to establish these relationships, then you're gone and you feel like you had to start over when you got back," Holtmann said, and he was doing all of that while trying to trim the fat off of his new roster while bringing in pieces to fill those holes. Freshmen Musa Jallow and Kyle Young committed to Ohio State after Holtmann arrived. He needed guard depth so he added former Michigan walk-on Andrew Dakich, who was ready to enroll at Quinnipiac as a grad transfer. Meanwhile, players that did not fit into the culture that Holtmann wanted to build did not return to the program.
"It did take a while," Beita-Diop said. "It wasn't overnight."
"In the beginning we had to build a chemistry and connection with the coaching staff, and then four or five new guys when the semester started. We had to build that."
And the way to do that?
Well, it was actually pretty simple: Spend time together.
Holtmann had the team over to his house all the time, whether it was for a big sporting event — the McGregor-Mayweather fight, an NBA game, the Super Bowl — to something as simple as a team function during a big recruiting weekend. Eating lunch with a player. A one-on-one meeting in the basketball offices to learn about a player's family.
And it's not just the relationships between the players and the coaches. The team has grown together, too. They'll spend more time hanging out after practice or on off-days. They went, as a group, to a Kendrick Lamar concert on campus in August. They enjoy being around each other. The friendships aren't forced.
It wasn't the easiest road to get here, but here they are.
Ohio State lost by 27 points to Gonzaga on Thanksgiving Day and blew double-digit second half leads to Butler and Clemson in the next six days — but they got through it. Beating Wisconsin by 25 points in the Kohl Center and erasing a 20-point deficit at home against Michigan during the Big Ten's opening weekend in December helped, as did a stretch where the Buckeyes won 13 out of 14 games, including a nine-game winning streak to start Big Ten play.
Nine months after he secretly flew into Columbus to meet his new team, Holtmann's Ohio State team is the No. 2 seed in this year's Big Ten tournament and a potential top four seed when the NCAA tournament bracket is released in 10 days.
And all from a team where the greatest coach in the program's history was fired because they weren't going to be good enough.