If you watch a college basketball game at any point this weekend, you'll probably notice a little blue pin that shows up on the lapel of the coaches that are on the sideline.
That pin is meaningful.
It represents Autism Speaks, an organization that promotes awareness for people with the disorder, increasing understanding and acceptance of autism while advancing research into the causes of and treatments for people that are on the spectrum.
Those pins popping up on the suits of some of the biggest names in the sport is the work of Towson head coach Pat Skerry and South Florida assistant coach Tom Herrion, two men with children that have been diagnosed with autism. The goal initially was simple: To raise awareness. Pick one weekend out of the year to get as many coaches on national television wearing the pin, so that when they get shown on television, and someone asks, 'Why are Coach K and Coach Cal wearing a puzzle piece?', the answer is the name Autism Speaks into their world.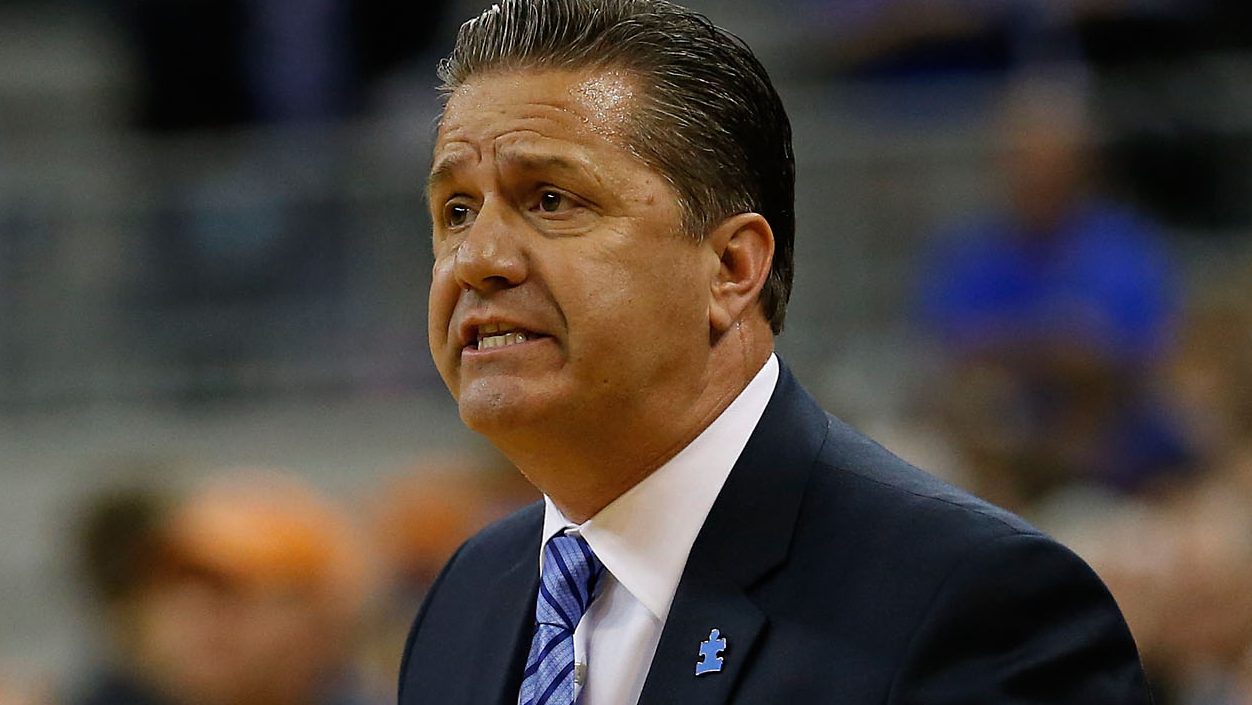 That has since turned into the Coaches Moving Forward campaign, and there are now more than 450 schools involved in it, Skerry told NBC Sports. That number is up roughly 100 from where it was just last season. Announcers and broadcasters wear the pins as well.
Those pins will be everywhere college basketball is this weekend, hopefully helping to increase the understanding and acceptance of people with autism.
We had Skerry on the podcast last year to talk about the campaign, how it started and what it has turned into.
For more information on Skerry's campaign, you can go to autismspeaks.org or the Coaches Powering Forward website.