"Why did you let two prospects who were accused of that come onto your campus?"
That is the question posed by Gary Parrish of CBS Sports on a podcast last week, after news broke that Michigan State head coach Tom Izzo had allowed at least four players and a student assistant to remain with his program while and after they were accused of and investigated for violence against women.
"You couldn't do it now," Parrish continued. "If there were two recruits in the country who were accused of what Adreian Payne and Keith Appling were accused of, you could not enroll them at a University."
And that is a beautiful sentiment, one I wish was true.
But it's not reality.
On the same day that the ESPN published a report detailing what appears to be a system in place to cover-up sexual assaults by athletes in the Michigan State athletic department, LSU accepted a commitment from a five-star prospect that was accused of rape just over three months ago. If that player does end up enrolling at LSU, he will be the second player on that roster with a highly-publicized sexual assault allegation in his recent past.
Emmitt Williams is a five-star prospect from Florida that was, at one time or another, being recruited by the likes of Kansas, Duke and Oregon. NBC Sports broke the news that he was arrested on Oct. 18th on accusations of sexual battery and false imprisonment which stemmed from an incident that happened a week earlier. His accuser told police that Williams was at her house but that he would not let her leave, even when she tried to go pick up her friend. Williams began touching her, she said, despite the fact that she told Williams she was not interested in sex. Williams ignored that, pulled down her pants and raped her while her attempts to stop him were unsuccessful, she said.
In the arrest report it states that a friend of the victim, in the presence of police officers, had a text conversation with Williams where he acknowledged being told "no".
Charges were filed.
They were dropped on Dec. 21st.
Williams committed to LSU on Jan. 25th.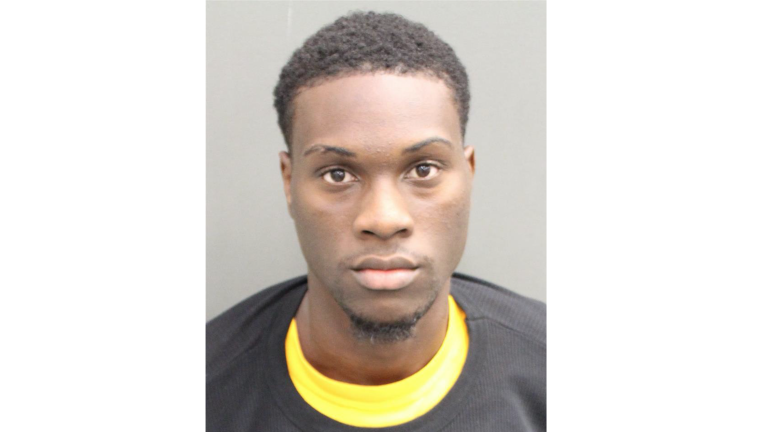 If he eventually enrolls at LSU, he'll team up with Kavell Bigby-Williams, a former Oregon player who played the entirety of the 2016-17 season while under investigation for forcible rape. In mid-September of 2016, Bigby-Williams, who transferred to Oregon from Gillette College in Wyoming, returned to his previous school to visit for a week. On the night of Sept. 17th, according to the police report, the victim drank whiskey and vodka and blacked from from 10 p.m. until 3:30 p.m. the next day. Her roommates, who were in the suite the night of the incident, told police that she was throwing up in a trashcan at midnight and passed out in her bed afterwards. She woke up the next morning, naked with a large bruise on her neck and soreness and bleeding in her vagina. There were dark stains on her bedsheets.
The roommates told police that Bigby-Williams admitted to having sex with the victim but that he insisted it was consensual. He had already returned to Oregon by the time police in Wyoming contacted him, and a Sports Illustrated investigation determined that Oregon failed to follow its Title IX policies during the investigation. The University, just two years earlier, was at the epicenter of a scandal that should have cost head coach Dana Altman his job, when three players were accused of a gang rape — including one player that has been under investigation for sexual assault while at Providence.
Bigby-Williams helped Oregon get to the Final Four. He was never interviewed by police in Wyoming or Oregon. He was never charged with a crime. He announced his commitment to LSU in June of this year. LSU did not make his enrollment official until August.
"The university conducted a responsible and comprehensive review before approving the transfer," a release posted on LSU's Athletics site read at the time, "including close coordination with Title IX officials, multiple discussions with Gillette and Oregon officials and a thorough examination of available public records."
All of this is and was public.
If LSU head coach Will Wade or his coaching staff are surprised by any of this, they should be fired for an inability to do their job.
It's a risk they are taking, bringing players like Williams and Bigby-Williams to their campus, and one that I'm not sure is wrong to take.
In the eyes of the law, neither of these men committed a crime. This is still America and we are all still considered innocent until proven guilty. Sexual assaults are unbelievably difficult to prosecute because they all end up being 'he said, she said' cases. Proving beyond a reasonable doubt that one person is telling the truth while the other is lying is not easy. When charges are not brought in a sexual assault case, it usually means that the charges are not provable, not that prosecutors believe the person being accused is innocent.
While they are exceedingly rare, there are cases where false allegations do occur. The settlement that Dez Wells received from Xavier for their reaction to a false allegation made against him was roughly the same as what Oregon paid out to the woman that was allegedly raped by the three players in 2014.
Should a player never again allowed to be a part of a team because of an accusation that was never proven in court?
I don't believe so.
But there has to be responsibility for those that consent to bringing a player like Williams or Bigby-Williams — or Reggie Lynch, or Brandon Austin — to campus. It's why I believe that Altman should have been fired back in 2014. It's why I believe that Richard Pitino should lose his job over the way that Minnesota has handled Lynch. And it's why I believe that Wade and his coaching staff should be fired if either Williams or Bigby-Williams has anything even close to an accusation of violence against women or sexual assault while on the LSU campus.
If there are no serious repercussions for taking a risk that the kid you are bringing onto a college campus, where sexual violence is an epidemic, might actually be a serial sexual predator, then nothing is ever going to change.
College coaches that NBC Sports spoke with agreed for the most part. They were granted anonymity in exchange for honesty.
"We've missed out on some all-league guys because of background checks from guys in high school or transfer," said one head coach that has reached the NCAA tournament. "We do a lot of background work."
That coach also added that he's stepped up the amount of effort he puts into educating his players about sexual violence on campus. His school has two seminars a year trying to educate students about the epidemic, and he has made his players read the police report from the alleged gang rape at Oregon, out loud in the locker room in front of the team.
One coach from a top 25 program that initially tried to get involved in the Williams recruitment said they would not even have been able to recruit the player once the arrest went public.
"If you were arrested for rape, I don't trust your judgement," said a high-major assistant coach. "I don't want anyone associated with the word rape around my program."
Which leads me back to Izzo.
The crux of the problems the Hall of Famer is currently facing isn't necessarily with Payne and Appling. They were accused of sexual assault by a Michigan State student during one of their first weekends on campus as freshmen. In an interview with police, Payne said that his victim had indicated she wanted to leave, and that he could "understand how she would feel that she was not free to leave." Neither Payne nor Appling appear to have been punished at all by the basketball program, athletic department or the University.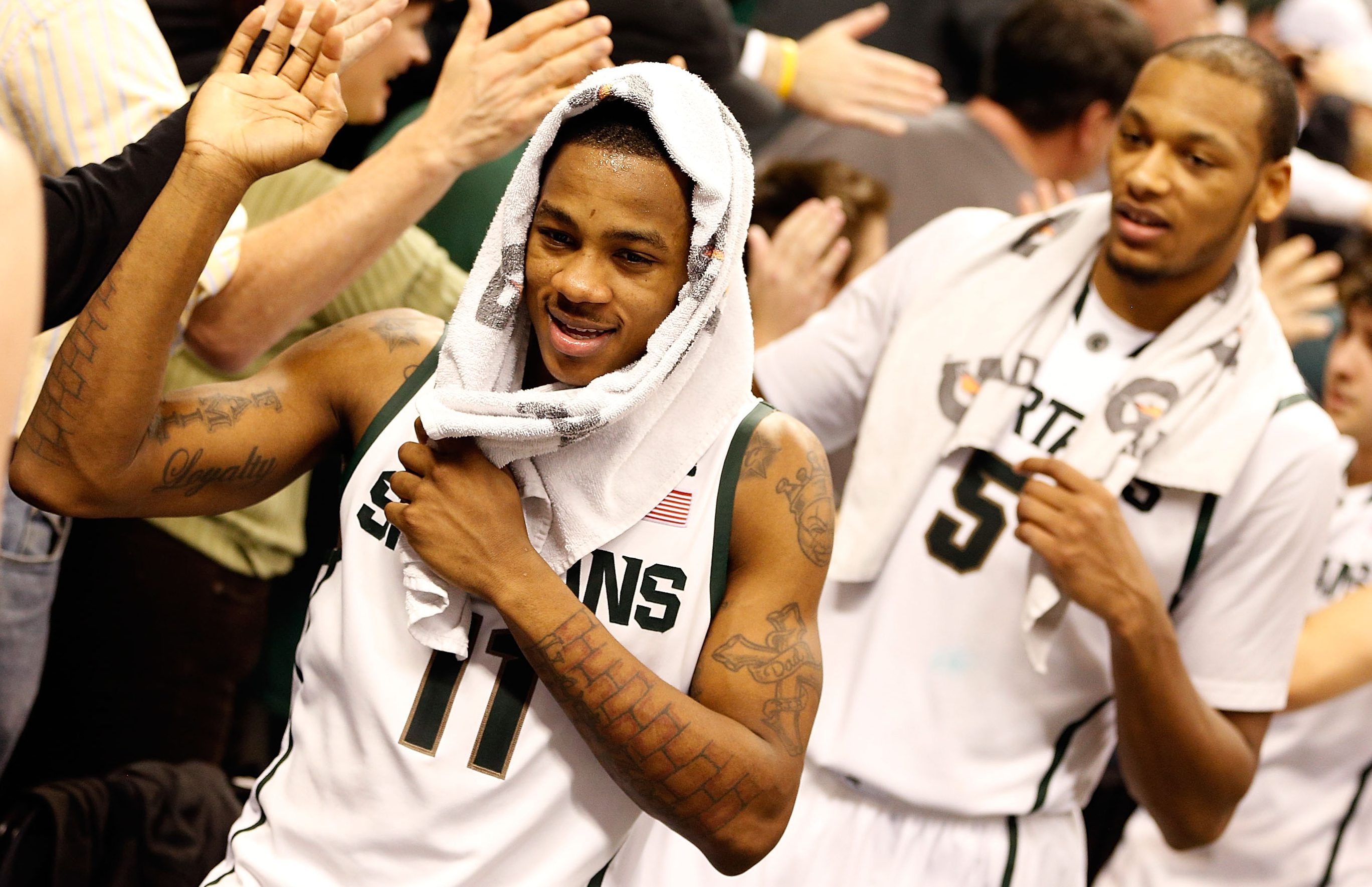 There are questions that Izzo needs to answer about that situation. Why there was never any punishment? Why were they immediately allowed back into the program? Why didn't the University start a Title IX investigation into the allegation until, according to Outside The Lines, a representative of the Department of Education's Office for Civil Rights alerted them that not doing so broke federal law?
To be crystal clear, the way that was handled — by Izzo, by Mark Hollis, by the athletic department, by the school — was wrong.
But that is also old news that was a major story locally at the time that it happened. It did not draw anywhere near the national media attention it's generating now. This happened before the scandals that plagued Baylor and Oregon and Penn State, before the #MeToo and #TimesUp movements. The very reason that those two things exist, that so many men in power are having to pay for their actions, is because it has become abundantly clear that we, as a society, did not take sexual harassment and sexual assault seriously enough for far too long. No one is denying that, but it's fair to question whether or not we can hold Izzo to a 2018 standard for an incident that occurred in 2010.
Where Izzo may be in real trouble is in the way that Travis Walton was handled.
Walton played for the Spartans until 2009. He was a three-time captain. He spent the 2009-10 season as a student assistant with the program as he finished his degree. He told The Lima News, in a story published two days before this news broke, that he lived in Izzo's basement that year.
In February of 2010, Walton was accused by a woman of punching her twice in the face at a bar, knocking her unconscious and giving her a concussion. A judge ruled that Walton was "OK to travel with the MSU basketball team," according to Outside the Lines, and he was with the team when they reached the Final Four that season.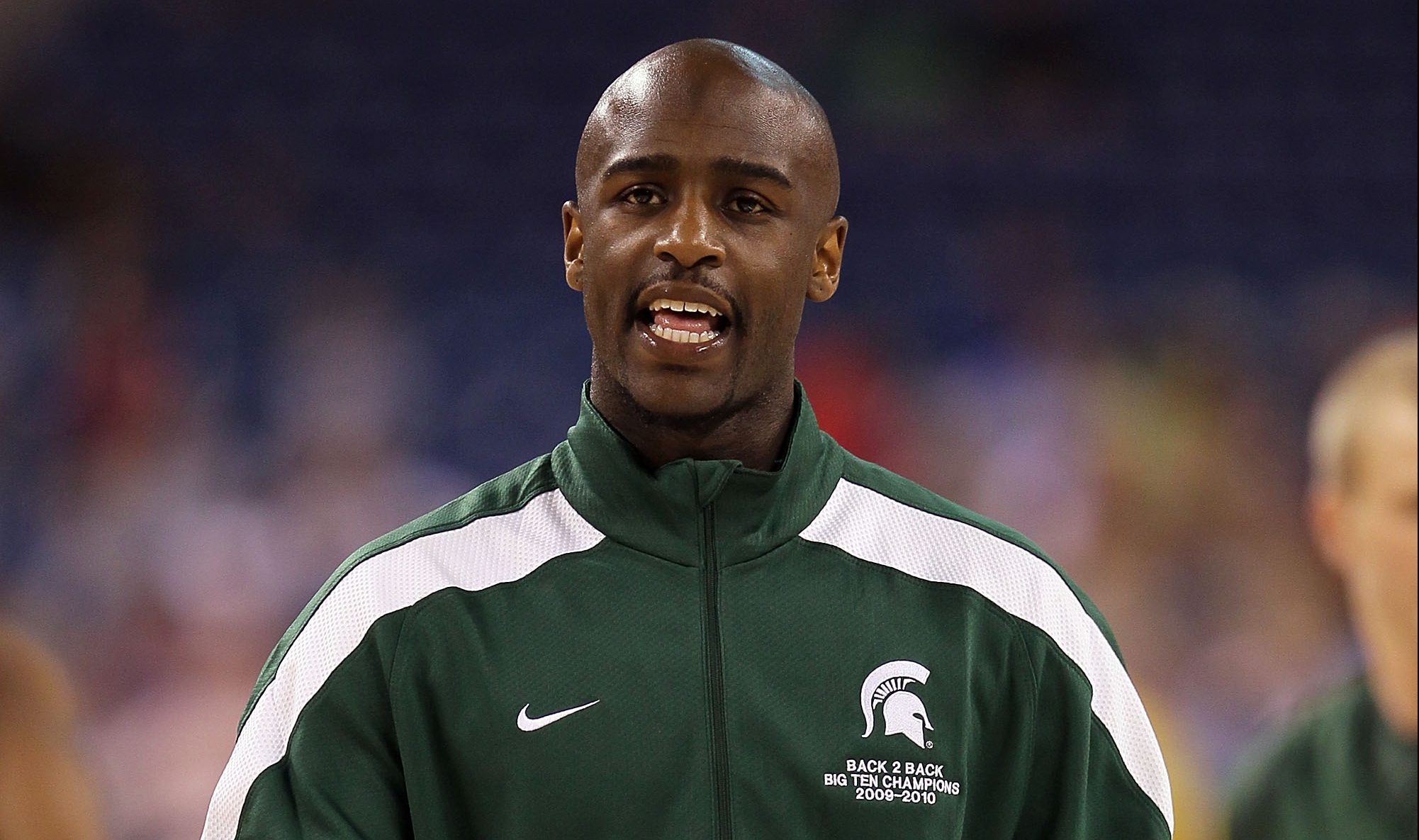 That charge eventually was reduced to a civil infraction for littering, which Walton plead guilty to, but his name came up in another accusation. Walton and two players on that 2009-10 team were named in a sexual assault report given to the Michigan State athletic department and obtained by Outside The Lines. That incident occurred in April of 2010. "None of the players were reprimanded in anyway," according to the report, although it does allege that Walton was fired. Walton told Outside The Lines that he left Michigan State after the season to pursue a pro career in Europe.
And this is Izzo's biggest problem.
He believed in a member of his program that he had known for at least seven years. He trusted a former player, student assistant coach, a three-time captain of his program when he said that the allegation against him was a lie. That is understandable; you never want to believe the worst about a person, especially a person you care about. Hearing a judge allow that person to travel out of state while there is an investigation into those charges confirms what you already want to believe.
But Izzo also must understand that allowing someone that has been accused of that kind of violence around your program and on your campus means that you are, in part, culpable if they strike again. Walton is alleged to have struck again, possibly more than once.
You cannot control what the people you trust do in their free time.
What you can control, however, is who you trust.
Tom Izzo is finding out the hard way that he shouldn't have trusted everyone. Just like Dana Altman should have, just like Richard Pitino has and just like Will Wade will if the players he recruited make headlines again.