DES MOINES, Ia. — The reminders came from the public address. They came from the arena MC, and they came from the crowd.
Time and again, the stakes were stated, as much to stir emotion, it seemed, as to evoke a communal reality check, as if it kept being repeated, that meant it had to be true, no matter how unlikely it seemed.
"This," the refrain came again and again, "is for first place."
Here, at Drake's Knapp Center, is not where the battle was supposed to be fought for a leg up in the Missouri Valley Conference heading into the backstretch of the league race. Yet, here it was.
Even for a league that has been recently remade, the state of the Valley at its 2018 midpoint makes little sense, and it was never more evident than Wednesday's matchup between Drake and Loyola, with first place on the line, between one team that hasn't finished in the upper half of the standings in a decade and another who was a conference realignment door prize four years ago.
It's a new day in the Valley. Or maybe it's night. Or dawn or dusk. Whatever it is, it's confusing.
"It's a coach's nightmare," Ramblers coach Porter Moser told NBCSports.com after his team pulled alone into first with an 80-57 win over the Bulldogs. "You can't look ahead. I'll go to the funny farm if I look ahead.
"I really believe that 10 could beat one. In this league, anybody could beat anyone. I believe that in my heart."
From top to bottom, the Valley, recently one of the country's most predictable leagues, is a mess to make sense of. The preseason favorite, Missouri State, is hovering just above .500. Northern Iowa, the pick to finish second, is 3-6. Illinois State, with one of the best pro prospects in the league and a preseason darkhorse, is 4-5.
It's hard to know what to make of it other than it's chaos created by a vacuum. First, Creighton left for the Big East in 2013. Then, this spring, Wichita State, having established itself not only as MVC juggernaut but national powerhouse, abruptly moved on to the AAC.
"It opened the door and everybody knows they have a chance to win the conference," Loyola point guard Clayton Custer said, "and if we win the (conference) tournament, go to the NCAA tournament."
The Shockers run of dominance brought order to the league. Without Gregg Marshall and Charles Koch's money backing him up, mayhem reigns.
"They were operating at such a different level," Moser said. "They had such a dominance. Their home court. It was the monster in the room."
Without the monster to keep them tucked away, the rest of the league has come out to play.
"It's this huge overwhelming wave of optimism," Moser said. "I think every single program is asking, 'Why not us?'
"Every program has that opportunity. I'm looking at the recruiting. I'm looking at how everybody's playing and you can just see this wave of confidence around the league."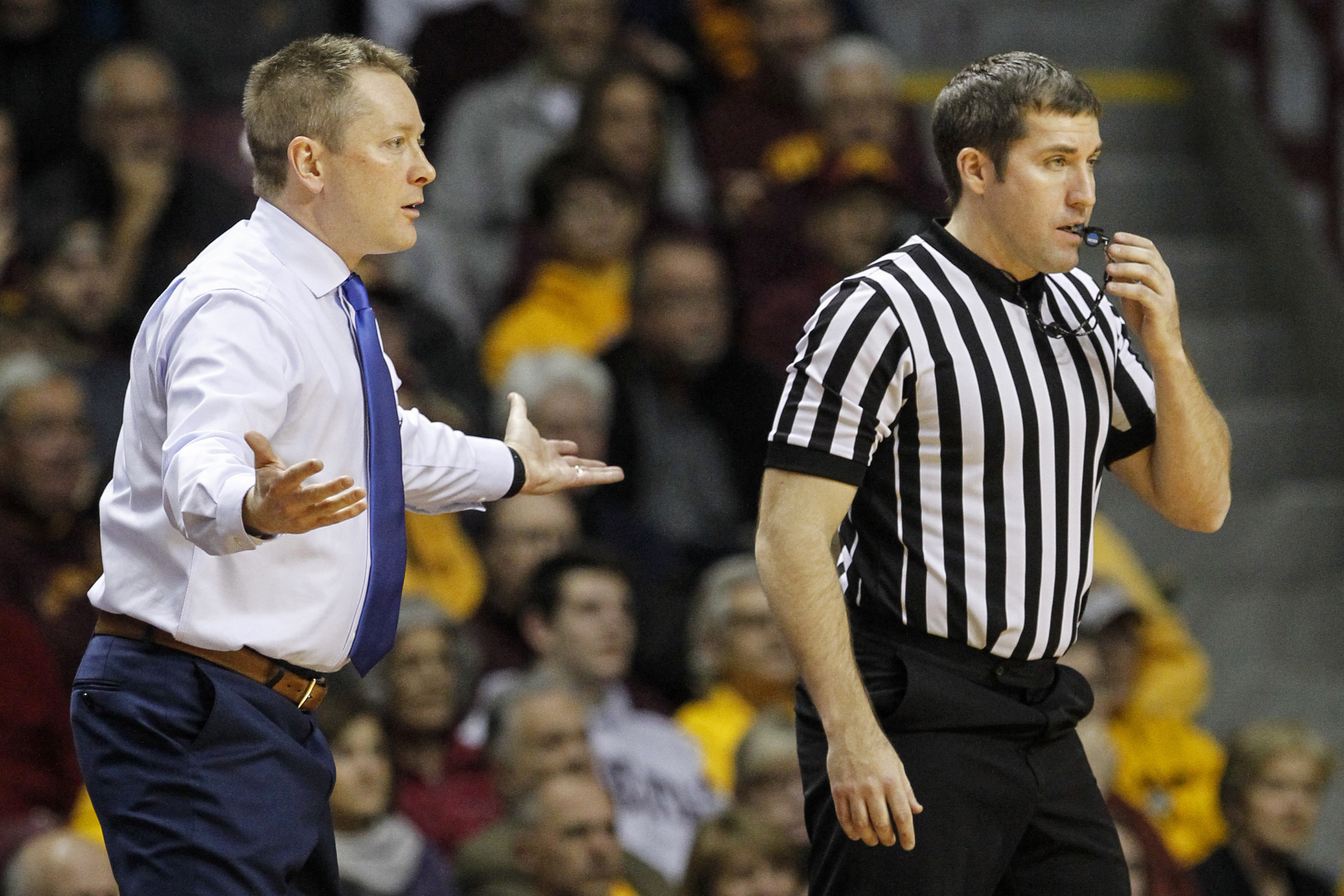 Everyone probably was asking, 'Why not us?' but most were also probably saying, 'Definitely not Drake.' The Bulldogs, after all, finished last in the league the last two years, prompting Ray Giacoletti's midseason resignation, and haven't been remotely relevant since 2008.
With a new coach, Furman's Niko Medved, and much of the same roster that won five MVC games last year, the Bulldogs were picked last in the preseason poll.
Then they found themselves locked in a tie game one their home floor with nine minutes to play in late January with first place on the line.
"I think nobody expected us to be doing what we're doing right now," Medved told NBCSports.com. "I have a style I like to play. I believe in that. To (the players') credit, they just bought into that from Day One."
The Bulldogs have become the fastest offensive team in the Valley and one of its most 3-happy, with nearly 40 percent of its conference attempts coming from distance. They're also the league's most unselfish squad, with 61.8 percent of their baskets coming courtesy of assists.
Some of Drake's four-out offense is by design, but it's also no doubt by necessity. Medved inherited a veteran roster in which he plays two guys 6-foot-8 or taller with the rest of the roster 6-foot-3 or shorter.
"Maybe we'll get bigger and maybe a little more athletic (in the future)," Medved said, "(but) I think moving forward that's the way we look at it, four around one.
"Sometimes you get the personnel that you have and you try to just make it work the best you can."
That personnel has worked out to nearly literally the best the Valley can offer. Drake's spot in second place can't really be chalked up to sample size after nine games. The Bulldogs look legit.
"You've got five hard-playing veteran seniors that have the total buy in," Moser said of Drake. "That's a credit to them and Niko and his staff because you see coaching changes all over the country, and to have five seniors who went three years and had to buy in, that's a credit to their buy in.
"What they really done is that they're playing with a ton of confidence defensively and offensively."
While Drake's unexpected resurgence is emblematic of the Valley's upheaval, Loyola at least represents some stability, picked to finish third after bringing back nearly everyone from last year's 8-10 Valley squad. They knocked off Florida in December and now have won six in a row, the most recently courtesy of a 21-6 run against the Bulldogs to turn a tie game into Drake's first home loss of the season and a spot alone atop the standings.
"Everybody's buying into what coaches are saying," Custer said. "We're moving the ball. We're playing a fun style. The biggest thing is we're trying to defend and get stops. We're trying to get to the top of the league of defense, and we're getting there."
The Shockers leaving has brought surprise back to the Valley. There are nine games left before the league heads to St. Louis for its conference tournament. It's an event named 'Arch Madness' after the host city's iconic monument, but this year the name might as well describe the league.
The height of craziness.
"The standings are so close right now that you got to be close to pay too much attention to where you sit right now," Medved said. " It wouldn't surprise me to see anyone win in St Louis. I really mean that."
After the first month the Valley's had, it shouldn't surprise anyone.