P.J. Thompson knew.
It wasn't all that hard to figure out, really.
This C-Boogie kid?
He was going to be good. He shot it well. He was tough, athletic, "had a fire to him," as Thompson put it. He saw that on his recruiting visit. He saw that in captain's practices. He saw it in the way that this 6-foot kid from Texas worked, the way that he carried himself. Humble but confident. Unfazed by the hype machine, concerned with improving himself more than celebrating his successes.
He fit in the culture that Thompson and his teammates had built at Purdue. Thompson and the rest of this senior class committed to a program in the midst of their second straight losing season. They've been to three NCAA tournaments and look to be the favorite to win their second straight Big Ten regular season title as seniors.
Carsen Edwards?
The kid known as C-Boogie?
He fit.
But Thompson knew there was more there. He figured it out during one of Purdue's first practices in Edwards' freshman season, when, in a 4-on-4-on-4 drill, the right-handed Edwards drove the lane and threw down a left-handed dunk on Purdue's 7-foot-3, 290 pound center, Isaac Haas.
"It was nasty," Thompson said. "You can see on the camera, everyone going crazy. It was a pretty cool dunk. Well, Isaac probably didn't think it was cool."
"That's when we knew."
---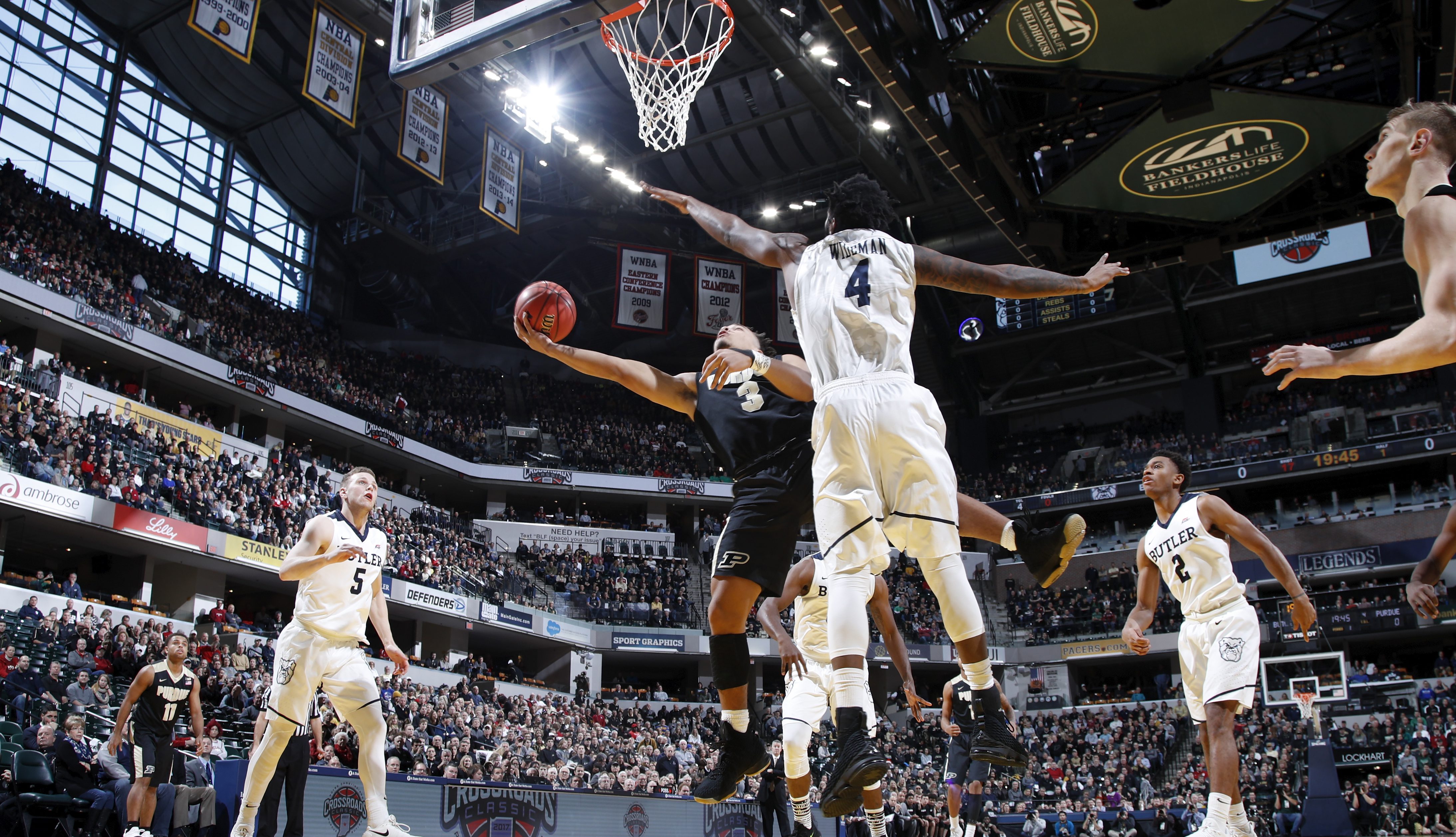 ---
Purdue's ascension into college basketball royalty this season was not something that many people predicted.
A season after winning the Big Ten regular season title and advancing to the Sweet 16, the Boilermakers were faced with the arduous task of trying to replace one of college basketball's best players: Caleb Swanigan. A first-team all-american and the only player that really challenged Frank Mason for National Player of the Year, Biggie's departure left Purdue devoid of 18.5 points, 12.5 boards, 3.1 assists and a low-post hoss that shot 44.7 percent from beyond the arc.
"Anytime you have a player of Caleb Swanigan's ability, everybody made a big deal in terms of where you ranked us and where you put us because we lost him," head coach Matt Painter told NBC Sports. "But man. We had so much back."
And he's right.
Purdue returned four seniors that started at least 15 games last season, including Vincent Edwards, who was a third-team all-Big Ten performer as a junior. They also returned Carsen — the two are not related — who started 21 games. One of the problems that Purdue ran into last season was that they more or less had six players deserving of a starting spot.
Without Biggie, that issue goes away.
And, frankly, it allows those five remaining starters to play roles that they are better-suited for. Thompson, Carsen and Dakota Mathias can all play on the perimeter together while Vincent can slide into the small-ball four role that he is so well-suited to. Haas, who is impossible to stop one-on-one when he gets position on the block, and fellow 7-footer Matt Haarms can rotate through at the five, giving Purdue a dream scenario: four guys that shoot the cover off the ball around a center that has to be double-teamed.
"The thing that stuck out to me last season was that I didn't like our team when we were really big," Painter said. "When it was Isaac, Vince and Biggie all in the game. I thought we had to play two of those three guys," even if it meant that he couldn't get his five best players on the floor.
This year, that is not an issue.
And Carsen, who is averaging 17.0 points, 4.2 boards and 3.1 assists, may be the biggest reason why.
Given his size, Carsen is going to have to be a point guard if and when he gets to the NBA, but that hasn't always been the way that he's played. He's an attack-minded guy, not necessarily someone with a score-first mentality but certainly a kid whose biggest strength has always been finding a way to put the ball into the basket. When he is able to share the court with Thompson and Mathias, he is freed up to play that way. Thompson is the quintessential 'pure point guard,' a guy who facilitates offense, who knocks down open threes (51.2 percent on the season), who doesn't turn the ball over, who is a pest defensively.
Mathias plays that way as well. He leads the team in assists this season while essentially playing the three, shooting 45.8 percent from three as one of, if not the best perimeter defender in the Big Ten. And to hear Painter tell, what Mathias does better than anything else is recognizing what the right play is. They can run actions for him because they know a shot is only going to go up if it is a good shot; he's more than willing, and capable, as a playmaker.
That frees up Carsen to … well, to be himself.
"I think my teammates trust me," he said. "They trust my ability."
It creates an unusual dynamic within the locker room.
The hierarchy of many, if not most, college teams is simple: Seniority prevails. If you've spent two or three or four years paying your dues, by the time you get to be a senior, it is your turn to be the star. You get to take the shots. You get to be the leading scorer. You get to be the guy that is on the cover of gameday programs. With this Purdue team, the four senior starters have not only ceded the starring role to Carsen a year after they did the same for Swanigan, they've embraced the youngster and what he is capable of.
"We know how special of a player C-Boogie is," Thompson said. "Our senior class, we have no egos. We want to be stars in our roles. It's only a handful of stars in the world, but you can be a star in your role, perfect it and do it to the best of your ability. We have a lot of guys on our team that do that."
Painter took it a step further.
"They like it, he said." He has some things that we need. You try to piece your team together, and he's the final piece. You [look at our] four seniors, what do we lack? If we were playing four-on-four with those four seniors, what do we lack? All of Carsen's attributes would be the answer. He's fast, he's explosive, he can score, he can put pressure on the ball and use his quickness."
"We're driven by so many people that think they gotta do individual things to make themselves shine. We live in that basketball landscape. In reality, you've gotta win. There's way more individual attention getting shelled out to people that win than people that don't. I don't care what you score, how you do it. There's a leading scorer on every team. They're fighting to be the leading scorer, we're fighting to win."
---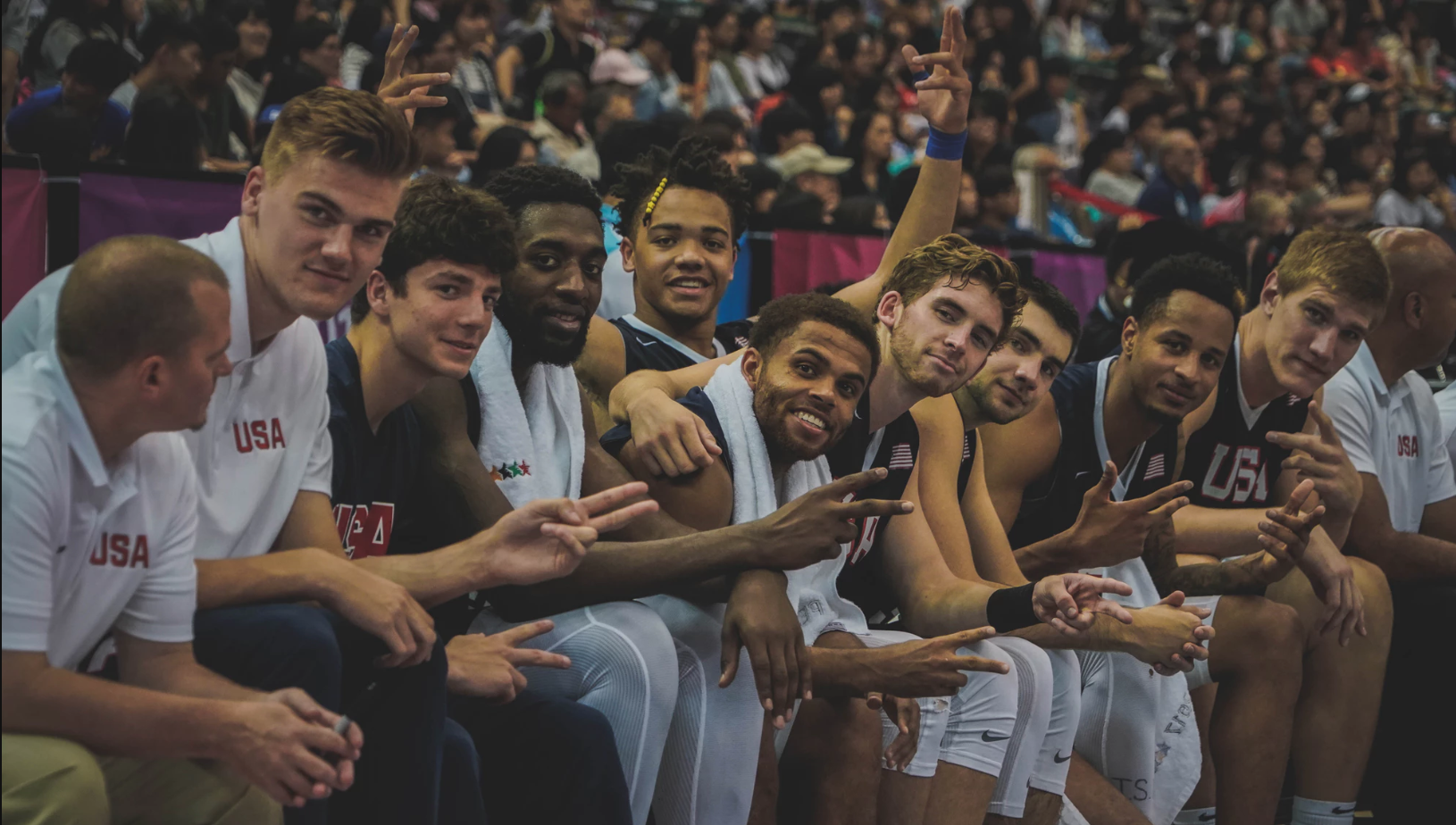 ---
The NCAA has a rule that allows college basketball programs to take one overseas trip every four years, and for the most part, these trips have less to do with the actual basketball than they do with taking a vacation.
The competition is rarely competitive, and the best part about the trip from a coach's perspective is the chance to get those 10 extra practices in and manufacturing the team-bonding experiences the players get while spending time in a place where they speak a different language and the cost of international data is enough that, hopefully, the kids spend more time communicating than they do scrolling.
Purdue went on one of those trips in the summer of 2016.
They also took a trip this past season, but it was very different than a typical foreign tour. The Boilermakers were Team USA's representative in the World University Games in Taipei. Not counting the two exhibitions that they played against Canada prior to leaving for Taiwan, Purdue spent two weeks abroad, playing a total of nine games in just 12 days.
"A lot of times you go on those trips it's more educational than it is about basketball," Painter said. "It was a basketball trip."
And the competition was really good as well. Notre Dame's Martinas Geben played for Lithuania. Florida's Egor Koulechov and Gorjok Gak played for Israel and Australia, respectively. These were 22 and 23 year olds playing playing in a national team structure that they've played in for a long time. Purdue came home with a silver medal and it wasn't all that big of a deal that they didn't win gold.
Put another way, the Boilermakers got an 11 game head start on trying to figure out how they were going to move on without Swanigan.
The other part of it, however, was that there were no excursions. They weren't visiting museums or going on group hikes or experiencing everything that the city of Taipei has to offer. It was a basketball trip, the by-product being a lot of downtime living in what amounted to an Olympic Village with mobs of athletes that didn't speak English and no TV or Netflix to binge on.
So what did Purdue do?
Well, they played a lot of cards.
"I didn't know how to play euchre," Thompson said, "but now I'm a stud and they can't beat me. Texas Hold'em. Tonk. All that."
Those are the moments where the real team-bonding happen. Those are the moments where friendships are started, where freshmen become teammates and teammates become brothers.
"Oh yeah," Carsen said, chuckling when asked if the trip helped him get to know his teammates better. "We stayed in a village apartment, and there was six of us in a room. And wherever you go you're with your teammates. You have no choice. Looking back on it now, I have a lot of memories from it, just small memories with my teammates."
What the younger guys learned about the seniors on this team was simple: They came to Purdue to turn the program around. That had already happened, but their story wasn't complete yet.
"We've done what we wanted to do here at Purdue," Thompson said, "and now we have to finish it."
---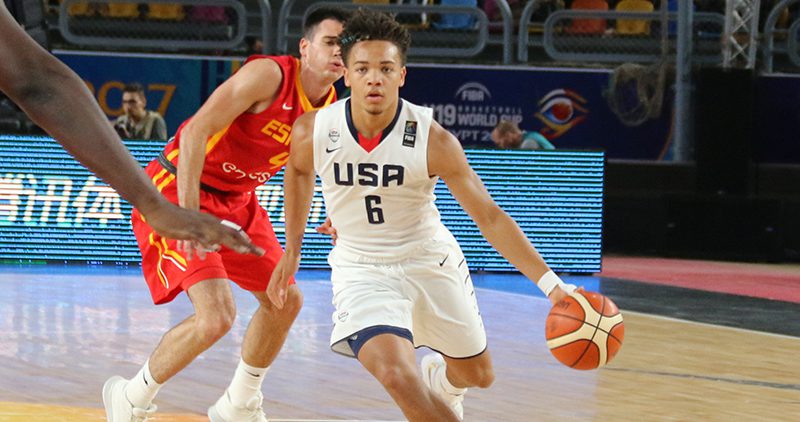 ---
The trip to Taipei wasn't the only international trip that C-Boogie took this summer.
Young for his age, Carsen was invited to tryouts for USA Basketball's U-19 team. He made it. He played for John Calipari and alongside the likes of Cameron Reddish and Brandon McCoy and Hamidou Diallo. He led the team in minutes and assists, finishing fifth in scoring at 10.4 points despite coming off the bench in all but one of the team's games.
"Carsen Edwards was the one guy that went in and changed the game because of his intensity," Calipari said of his lone Boilermaker, "and he was dragging people with him."
That aggressiveness has never been an issue for Carsen. It's ingrained in him. What he needed to learn was to pick his spots, to develop the kind of decision-making that would allow him to be the go-to guy for a team with Final Four aspirations. As a freshman, Boogie took more shots-per-minute than Biggie, Purdue's All-American first round pick, and he did it while being the least-efficient player on the Purdue roster and while committing two more turnovers than assists on the season.
That wasn't going to work this year.
He understands, Painter says, that he can be the star for this team without needing to force shots anymore.
Purdue is unselfish. They make the right pass. They make the right play. Carsen knows that if he gives the ball up, he's either going to get it back with a cleaner look at the rim or one of his teammates will end up with a better shot. This group understands the roles they are being asked to play, and they understand the roles their teammates are being asked to play.
Carsen's role?
Go-to guy.
He's not intimidated by it, by the responsibility of shouldering the load offensively for a team ranked No. 3 in the nation. He's not intimidated by much, it seems. Not by trying out for Team USA. Not by leading his college team into an international competition. Not by trying to dunk over a 7-foot-3 center that is built like combination of Mr. Incredible and The Mountain.
It seems that the only thing he's scared of is … riding a camel?
"I've ridden horses and it's not the same at all," he said. "You're so much higher off the ground and when it walks you're moving. It's a really scary experience."
Luckily for Purdue, that seems to be the last time that anything has intimidated C-Boogie.