To this day, when Chris Beard is asked about the best team that he's ever coached, he doesn't mention his current Texas Tech team, the one that is ranked No. 8 in the country and just six days removed from winning at Allen Fieldhouse.
He doesn't mention his Little Rock team, either, the one that upset No. 5 seed Purdue in the 2016 NCAA tournament.
To hear him tell it, the best team that Beard ever coached was the South Carolina Warriors, an ABA expansion franchise, a team in a league where half court shots count as four points, you get a bonus point for baskets that come off of backcourt steals and players can't foul out of games; a league that few people even realize still exists.
Six years and five jobs later, Beard has returned to Lubbock to lead a school that fired him, sending him to the depths of America's pro basketball ranks, into poll position in the race to end Kansas' reign atop the Big 12.
---
---
It was June 23rd, 2011, three months after Billy Gillispie replaced Pat Knight and ten years after Chris Beard had taken a job on staff with the Red Raiders, and for the first time in a decade, Beard was out of work.
After initially being retained by Gillispie, the university and Beard had decided to part ways. The timing could not have been worse. By late-June, most of the movement in the assistant coaching ranks has come to a close, particularly at the higher-end of the salary scale. Most of the college coaching jobs that Beard, who has three daughters that live in Texas, could have chased were filled.
And that's assuming he could have gotten them in the first place. Industry sources told NBC Sports that the split between Beard and Gillispie was hardly amicable, and reports at the time stated that "heated altercations" between the two, including one that was "physically broken up" by Texas Tech's Athletic Director Kirby Hocutt, led to Beard's resignation.
Then there was the buyout.
Beard wouldn't have seen any of that money if he took another college coaching job, and none of the openings he tried to chase down came with a salary large enough to make up that difference. Beard has kids that he needed to support. He was already staring at the paycut that comes with losing a position as the associate head coach of a Big 12 program. Passing up on that buyout money to take a spot as the third assistant with some random mid-major team didn't make sense, not when he could have very well ended up looking for another job by the following Final Four.
"I had an opportunity to take a step back and reflect on what I wanted to do," Beard told NBC Sports in an interview last week. "I'm not a guy that was going to go do TV or anything like that. I'm not good looking enough. But I knew I wanted to stay involved in basketball."
That's when Beard got word about an opportunity in Myrtle Beach.
Or maybe Tony Bennett, who spent time as both the General Manager and the Owner of the South Carolina Warriors, got word of Beard's availability.
No one seems to remember exactly who called who first, but all parties agree on this: Purdue head coach Matt Painter was the conduit. Bennett was a former walk-on at Purdue, a grey shirt that ran on the scout team for the Boilermakers during the years when Painter was a scholarship player. Painter also happened to be an AAU teammate of Pat Knight, Beard's former boss. The connection was made.
Beard – who went to high school outside Houston, was a student-assistant at Texas and spent his entire coaching career, outside of two one-year stops at Junior Colleges in Kansas and Oklahoma, in the the state of Texas – was off to South Carolina.
To take over a team that didn't have an arena to play in.
Hell, when Beard got the job, you couldn't even call the Warriors a team.
They didn't actually have any players.
---
---
At the tender age of 44, Beard has already been a head coach with eight different teams. Prior to heading to Texas Tech the first time around, Beard was the head coach at Fort Scott CC and Seminole State CC, each for one season. He spent one year with the South Carolina Warriors before returning to Texas as the head coach at a newly-minted Division II program, McMurry University. After one season at McMurry, Beard was named head coach at Division II powerhouse Angelo State. He spent two seasons there before getting the head coaching gig with Little Rock. After winning a first round game in the NCAA tournament in his inaugural season in Arkansas, Beard was named head coach at UNLV, where he lasted precisely one week before taking over for Tubby Smith at Texas Tech.
It's something that he's taken heat for, and yet he claims that he doesn't look for jobs. Beard told Sports Illustrated in 2016 that he doesn't even have a résumé.
"We have success and people reach out," Beard says. The truth is that Beard, who has Texas Tech in the top ten of the AP Poll in just his second season in charge, was coaching at a level that was beneath him all of those years, and when a better job – with better pay, better players and a better chance at winning – comes along, he took it. Most people in most professions would do no different.
And for Beard, the real point of pride is in how he left the previous school.
"Each time I've moved, one of my assistants has gotten the head coaching job," Beard said. "Everybody benefited. I would like to think that if you talked to any of those jobs – South Carolina Warriors, McMurry, Angelo State, Little Rock – they would tell you the program is in better shape when I left than when I came in. I'm really proud of that."
That leaves UNLV, where Beard signed a five-year deal only to leave for Texas Tech a week later.
"It's something that I don't enjoy talking about it," he said, "but I'll be consistent. The truth sets you free. The timing was terrible and I felt bad for the people there, but sometimes in life opportunities come and you've got to do the right thing."
For Beard, the right thing was returning to Texas Tech. UNLV, at the time, has just two scholarship players left on the roster. Sources told NBC Sports that at the first team workout Beard had at UNLV, the only player that showed up was a walk-on from Las Vegas. He was staring at a long rebuild in a city that was a flight away from his daughters and in a conference a rung or two below the Big 12.
Texas Tech?
They were coming off of an NCAA tournament under Tubby.
And it was also Texas Tech.
"It's like when Bear Bryant left Texas A&M for Alabama," Beard said in his introductory news conference. "He said, 'When momma calls, you've gotta go home.' Texas Tech is my momma and I'm home."
---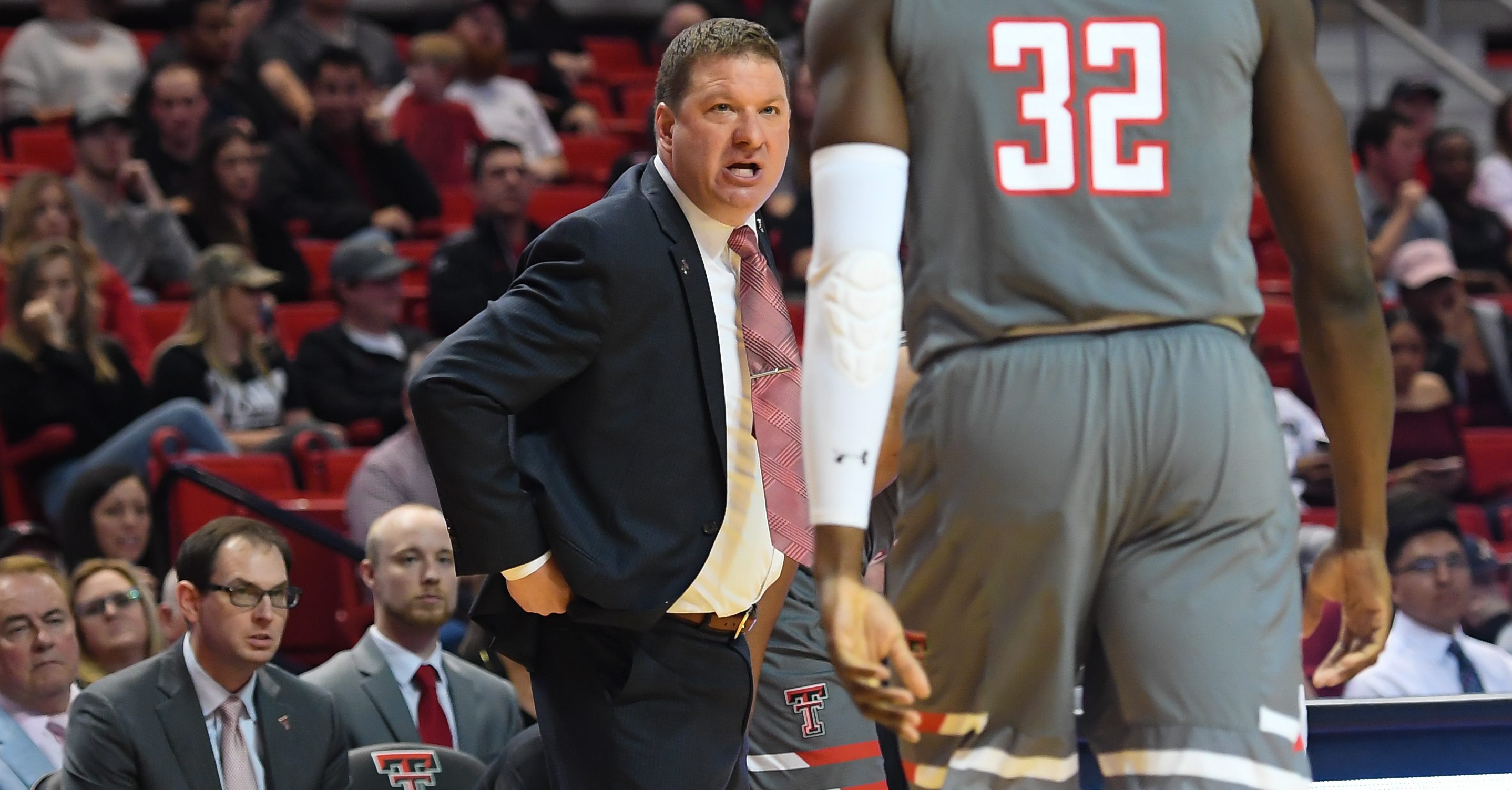 ---
The first thing that Beard did when he arrived in Myrtle Beach was to start building a roster, and he could not have picked a better time to do it.
Beard's first foray into professional basketball happened to coincide with the NBA lockout.
"A lot of the players weren't playing in the D-League," Beard said. "They weren't even going overseas because the whole basketball world froze for a little while."
Beard and Bennett pounced. Instead of going through agents, they recruited the way they would to a college program. They wore out their contacts list, reaching out to anyone and everyone that may have a line on a player looking for a team.
It worked.
The Warriors' roster was headlined by former high-major players. Former Kentucky center Perry Stevenson played for the Warriors, as did former Texas Tech point guard John Roberson. Marquise Gainous played for TCU. Brendan Knox played at Auburn. The Warriors also reeled in as much local talent as possible, adding former Charleston star Tony White Jr. to the roster as well as a handful of players from the local Division I program, Coastal Carolina, because the second step after building a roster was building a fanbase that actually cared.
That process started with making the games an event, not just a place to watch basketball. The program brought in a cheerleading squad. There was a band playing in the gym. It took a while to lock down a place to play their home games, but Beard eventually discovered the Carolina Forest Recreation Center.
It wasn't exactly an arena, but it was nicer than a typical high school gym and could fit more than 1,000 people. Crowds hovered around that number as the season went on, in no small part a result of the way the ABA game is played.
The ABA understands what it is. It's not the NBA. It's a step below the G League, so instead of using standard professional basketball rules, they made changes to creating as thrilling a style of play as possible. Any shot made beyond half court counted as four points. Instead of a ten-second backcourt violation, teams only have seven seconds to get the ball across half court. Any turnover committed in the backcourt meant that the next shot taken by the team that forced the turnover would be worth an extra point – twos were worth three, threes were worth four and halfcourt shots were worth five. Throw in that players could not foul out of a game, and it was pretty easy to figure out the optimal way to play.
Imagine Press Virginia on steroids. Imagine VCU's Havoc defense, only gambling more.
Throw in the fact that the Warriors were the most talented team in the league, and what you got was high-octane basketball with video game numbers: They broke 150 points seven times, including a season-high of 194.
The only issue was money.
There wasn't a ton of it to go around. Beard had his buyout money to float him, and the players were treated better than they were for most teams in the league, but that didn't change the fact that those ABA paychecks "weren't very good," Bennett said, adding that often those paychecks would show up late. "A lot of people make worse, but it wasn't a lot."
The team created a few side hustles to help ease the financial burden on their players. Players would be given tickets that they could sell, splitting the profits with ownership. The team cut deals with restaurants in the area, exchanging advertisements and publicity at the games for a postgame drink and appetizer vouchers for the players. The free housing in Myrtle Beach helped as well.
"We wanted them to feel like pros," Bennett said.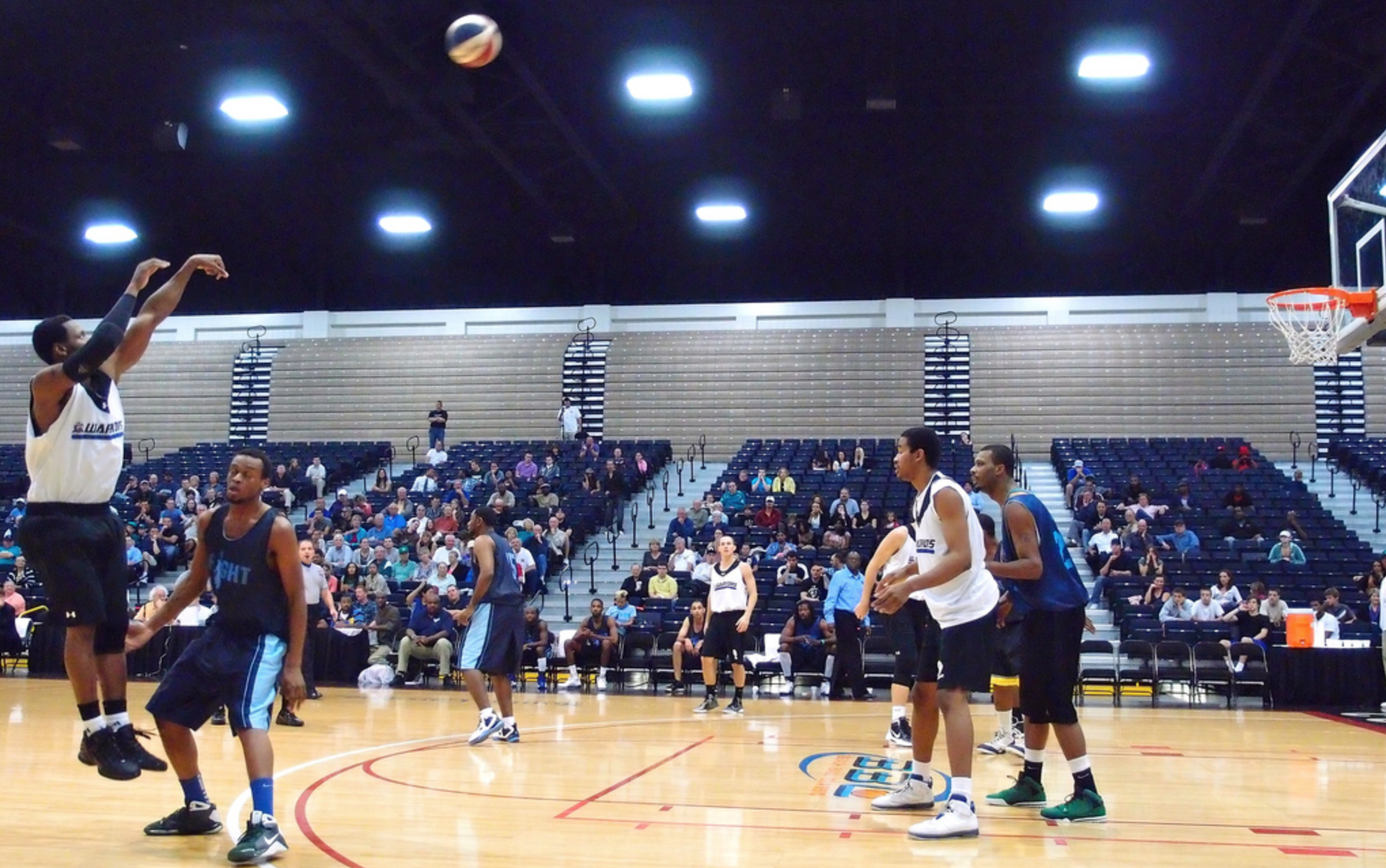 That wasn't always easy when the team would be forced to practice in random rec centers or high school gyms, or even on outdoor courts, if no other court space was available.
The ABA is not glamorous. "Off the court it was like I was living the Will Ferrell semi-pro life," Beard said, and that was exactly what he needed.
"I've always been a pretty humble guy, I'd like to think that I'm not entitled or anything like that, I just love basketball. But that year really made me appreciate basketball even more. We would practice in rec centers. We would practice outside. We didn't have a trainer. We just kind of bonded together."
"The experience for him was really good because he had to do so many things he didn't do before," Bennett said. "It created a family environment. The players all lived in the same place. The team had Sunday meals together."
And before long, they were selling out games. "The community in Myrtle Beach embraced the team," Beard said. The Warriors would go undefeated until the championship series, where they were swept by a team from Jacksonville owned by Christian Laettner.
With that, Beard's tenure in the professional ranks was over. He had a line on a Division II head coaching position back in Texas. Bennett sold the team to a group of investors in Myrtle Beach and within two years, the team no longer existed.
---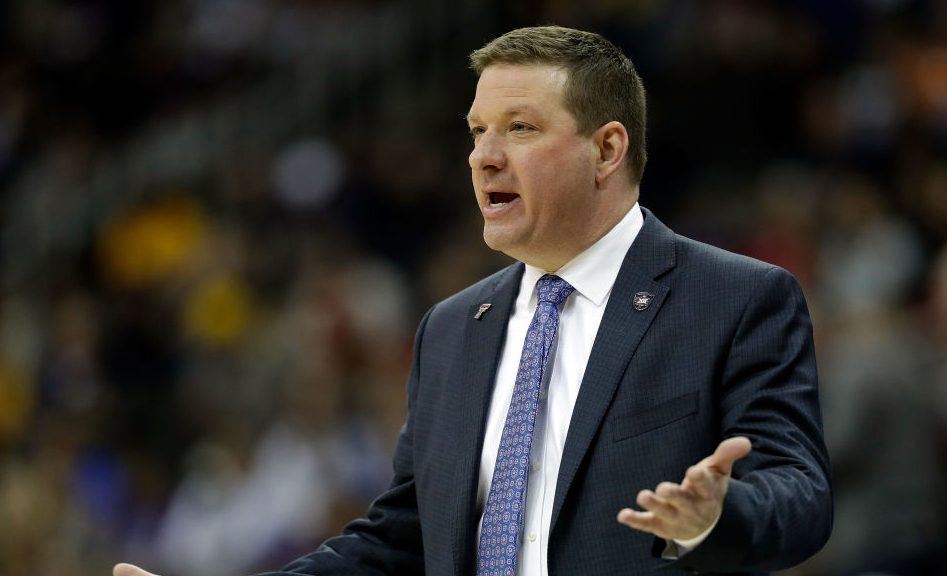 ---
For a college basketball coach, there is a risk in calling a job like Texas Tech your "dream job," as Beard did at his introductory press conference in 2016, particularly for a coach with Beard's reputation of job-hopping.
This is Beard's 23rd season as a basketball coach, and outside of the ten years that he spent as an assistant at Texas Tech, he's never been in one place for more than two seasons.
He was at UNLV for a week before leaving to take Texas Tech.
Your "dream job" is the one you don't leave, and if Beard wins the Big 12 in his second season at Texas Tech, a school whose entire basketball history to date can be summed up with Darvin Ham broke a backboard and Bob Knight retired from there, what job would be unavailable to him?
Beard has built a reputation for being a coach that can rebuild quickly, and there's a school in Louisville that will be in the market for someone that can provide a quick turnaround. Beard could get a $2 million-a-year raise and Louisville would still be spending less than half of what they did on Rick Pitino's salary, and an offer like that would be awfully hard for anyone to say no to.
Which is why it's silly for a coach to paint themselves into a corner. You never know what the future holds. Beard is smart when distancing himself from that dream job discussion.
"I've always felt that way with the job that I've had," Beard said. "When I got the Fort Scott CC job, [Beard's first head coaching gig], I was never more excited. I've always just felt that way."
But Texas Tech might be the job that's different. He's spent time here, the only place where he has set down roots as a professional. His daughters are close, he's back in Texas, and Texas just so happens to be the state that is home to Whataburger.
It's the little things that matter.
Beard is also a dreamer with a chip on his shoulder, and he recruits dreamers with chips on their shoulder. He believes that he can win a national championship at Texas Tech and he recruits players that do the same, players that have a desire to prove to everyone that said they weren't talented enough to play at Kansas that they can win at Kansas.
At the same time, it's not glitz and glamour of high major basketball that Beard is addicted to.
It is the competition. It is the satisfaction that comes with victory. It is the moments that he experiences with his team.
After last week's win in Lawrence, Beard got onto the Texas Tech bus and sat next to his assistant, Max Lefevre, who has been a member of Beard's staff since 2013, when Beard was at Angelo State.
"No disrespect to Kansas," Beard said, "this is what it felt like when we beat Tarleton State."
"My girlfriend now is a high school volleyball coach," Beard told me, "and I tell her that her season is just the same as mine. It's all relative. When she has a big game it's just like if we're paying Texas or Baylor. When you're a competitor and you're in competition, the level doesn't matter."
"The moment does."