NO ONE IS GOOD THIS YEAR
College basketball does not have a dominant team this season. For the first time since 1948, there were no undefeated Division I basketball teams on New Year's Day. With the exception of the American – where neither Cincinnati or Wichita State seem likely to lose unless it is to each other – the preseason favorite in every power conference has already taken at least one loss in league play.
I do not like to use the word parity in college basketball, because the idea that teams from low- and mid-major conferences can compete with the biggest and best programs in the country is ludicrous.
I do, however, think that it is more accurate to say that the gap between the best teams in the country and the rest of the field is as small as I can ever remember it being. For my money, Villanova and Michigan State are the two-best teams in the country and both are flawed. Duke and Arizona are probably the two most-talented teams in the country and neither of them want to defend. Beyond that, we're talking about, who, the likes of Texas Tech, or Virginia, or Purdue, or West Virginia?
There is a reason that, as of today, 14 top five teams have lost to unranked opponents this season.
Don't expect that trend to change. (Rob Dauster)
TRAE YOUNG IS MUST-SEE TV
Consider this my official pitch to make Trae Young's nickname "Unprecedented."
Oklahoma's 6-foot-2 freshman point guard is currently averaging 29.4 points and 10.2 assists per game. No one has done that since at least 1992-93, as far back as Sports-Reference's database goes. His usage rate (39.8) and assist rate (55.6) are the highest-eve in the KenPom era, which dates back to 2004. He leads the country in both points and assists per game. No one's ever done that.
He's also been the catalyst of Oklahoma's rebound season, getting the Sooners to 12-2 after they won just 11 games in all of last season. Young's done it with flair, too. The Steph Curry comparisons are probably unfair…but they kind of make a lot of sense. Young will shoot from anywhere past halfcourt and plays with creativity and vision that you maybe see once in a generation.
He's amazing. He's unreal. He is Unprecedented. (Travis Hines)
DUKE'S DEFENSE IS STILL A DISASTER
This has been the knock on the Blue Devils for the last four or five years. Ever since Coach K fully embraced becoming a one-and-done factory – and ever since college basketball did away with the freedom of movement rules – Duke has yet to find a way to make themselves an elite defensive team.
Outside of a three-week run in March of 2015 when a mediocre Duke defense turned into one of the best defenses we've ever seen in the college ranks, it has been a consistent theme with this group.
And this year is no different.
As of today, the Blue Devils rank outside the top 100 in KenPom's defensive efficiency metric. They may be the most dominant offensive team in the country, one that can pound the ball in the paint and dominate the offensive glass, but they've yet to give up fewer than 89 points in an ACC game this season. Until that changes, Duke can no longer be called a national title contender.
You can't win six games in March if you cannot stop anyone. (RD)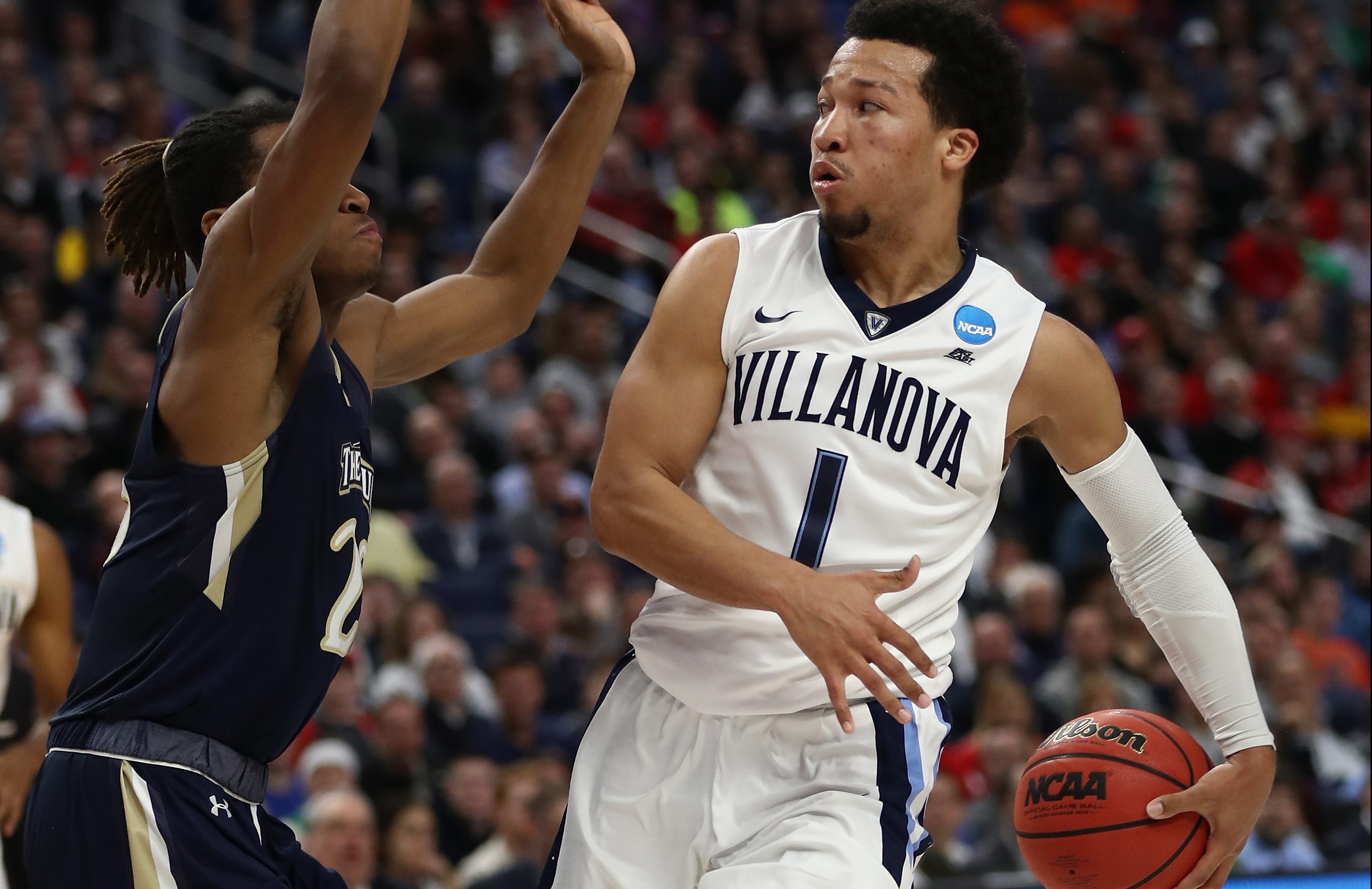 VILLANOVA DIDN'T MISS A BEAT
It's really been an amazing few years for VIllanova. The Wildcats have been a top-two seed in the NCAA tournament every year since 2014, won the national title in 2016, won their first 14 games to start last year and have spent time rank as the No. 1 team in the country this year. That's the kind of consistent excellence that only the top-tier programs can even dream of. Villanova has been living it.
Jay Wright has gotten superlative performances from Jalen Brunson and Mikal Bridges this season to fuel one of the country's most potent offenses. The defense isn't elite, but it's more than good enough to keep the Wildcats afloat should their offense sputter in small doses. Once again, Villanova is one of the best teams in the country. If Jay Wright gets a second national title, the discussion of his position in the all-time coaches conversation is going to be interesting. (TH)
THE SEC IS REALLY GOOD, AND THE TITLE RACE IS A GLORIOUS DISASTER
The SEC might very well be the best conference in college basketball this season. I'm not sure how many teams are actually going to make the NCAA tournament from the conference this season, but I do think that, two weeks into conference play, there are at least three teams with a losing record that will be dancing: Tennessee, Arkansas and Texas A&M.
The latter is probably the best team in the conference this season, but the Aggies have yet to play a league game with anything close to resembling a full roster. When D.J. Hogg isn't suspended, Admon Gilder and Duane Wilson are not injured and Robert Williams is playing like a lottery pick, they're dominant. We haven't seen that A&M team in a long time.
And that is how the likes of Florida and Auburn have climbed to the top of the league. The Gators are wildly inconsistent and rely far too much on the three ball, while Auburn – like Arkansas and Tennessee – is one of these teams that seems to thrive more on effort than on raw talent, while Alabama has yet to find a way to strike a balance between being a good team offensively and defending the way they defended last year.
Hell, even Georgia and Mississippi State have looked like they might be able to flirt with an at-large bid.
The name you didn't hear yet, however, is Kentucky.
Which leads me to my next point … (RD)
KENTUCKY IS STILL TRYING TO FIT THEIR PIECES TOGETHER
There are flashes where Kentucky looks like a team that has the horses to make a run at a national title.
Beating Louisville by 29 points was one of those times. Their win over Virginia Tech was one of those times. There were flashes against LSU, and Georgia, and Tennessee, but for the most part, those moments are just flashes.
The issue isn't necessarily on the offensive end, either. The Wildcats have done a pretty good job on that end. Shai Gilgeous-Alexander is turning into a go-to scorer, Quade Green has opened things up with his ability to impact a game and Hamidou Diallo and Wenyen Gabriel are actually making threes at a pretty good clip.
The problem actually seems to be defensively, where Kentucky isn't elite. They're good, 17th nationally in adjusted defensive efficiency, according to KenPom, but 17th nationally isn't good enough for a team that has some limitations on the other end.
Kentucky needs to be one of the nation's best defensive teams and they have the athletes to do so. What they don't always have, however, is elite toughness and the kind of defensive instincts you want them to have.
Kentucky is growing and learning and improving. You can see it. But they still have a ways to go before we can start talking about them as a title contender. (RD)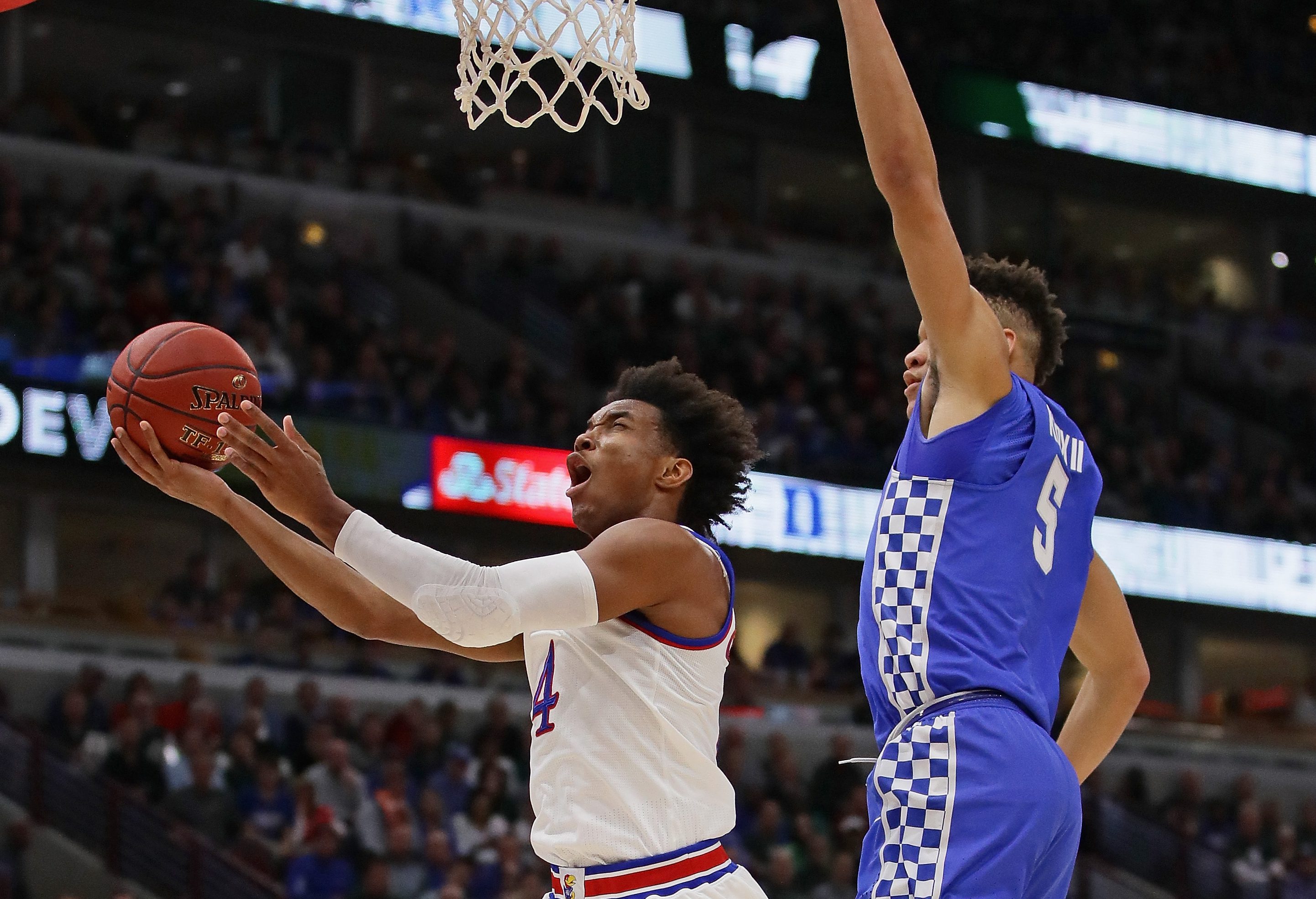 KANSAS IS NOT THE BIG 12 FAVORITE
Kansas has won 13 Big 12 titles in a row, so they're probably the betting favorite right now, but when you look at the resumes, it's hard not to surmise that Texas Tech is the team to beat in the conference. The Red Raiders' only loss came to Seton Hall at Madison Square Garden, and now they already own a win over the Jayhawks at Allen Fieldhouse and beatdowns over Baylor and Kansas State.
The computers love Texas Tech – KenPom has the Raiders ranked fourth – and the eye test gives the same impression. In Lawrence, Chris Beard's team was the tougher, more disciplined and more cohesive group on the court for basically the full 40 minutes. That almost never happens in Allen Fieldhouse.
Texas Tech is elite defensively, pretty darn good offensively and have a star in Keenan Evans. They've got a ton of experience and plenty of talent, too. The Red Raiders are legit. And the best team in the Big 12.
But they're not alone atop the league. West Virginia has been terrific, became the first team to truly slow down Trae Young and are still waiting on getting Esa Ahmad back. Oklahoma … well they have Trae Young. Even TCU looks like a team that will make some noise in the title race. (TH)
VIRGINIA IS RECESSION-PROOF, AND THE BEST TEAM IN THE ACC
Virginia has suffered a lot of losses in the last couple years. Malcolm Brogdon, Anthony Gill and London Perrantes all moved on. A drawback from this recent run of success wouldn't be all that surprising. But the Cavaliers look to be as strong as ever.
Obviously, it's the defense. Tony Bennett's team ranks No. 1 in adjusted defense on KenPom thanks to opponent effective field goal percentage of 42.4, a 23 percent turnover rate and strong defensive rebounding.
At Virginia, the system is the star. The pack-line defense has excelled year after year under Bennett. The Cavs control pace – they rank outside the top-300 in both offensive and defensive length of possession – and dictate nearly every aspect of the game. The roster may turn over, the All-Americans may graduate and their games may be boring, but Virginia is proving they're just going to keep winning regardless. With a 14-1 overall record and a 3-0 mark in the ACC, Virginia is just doing Virginia's thing.
THE PAC-12 IS NOT GOOD
Arizona has been an unqualified disappointment. Arizona State has lost some shine. UCLA is fine. USC, Oregon and Utah are whatever. And those are the highlights this season for the Pac 12.
The league is really stinking up the joint this year.
Six Pac 12 teams (Washington, Oregon State, Stanford, Washington State, Colorado and Cal) are ranked outside the KenPom top-100. Of the other power conferences, only the ACC has multiple teams fitting that distinction with two. The Big East and SEC – the SEC! – have none. And Pac 12 has six. Six.
It's really been a rough run for the league since its last high point of late in the last decade. Last year, Oregon was the league's first Final Four participant since UCLA in 2008. Maybe the Wildcats or Sun Devils get back there in a few months, but anything short of that is going to keep the conversation very much about what's wrong with the Pac 12. (TH)
THERE MAY NOT BE AN AT-LARGE BID FROM OUTSIDE THE POWER CONFERENCES
The way that it looks right now, the Atlantic 10, the Mountain West, the WCC and the Missouri Valley could all end up being one-bid leagues this season. Rhode Island and Gonzaga will probably be worthy of at-large bids if they don't end up getting the automatic bid from their conference. Nevada and Saint Mary's will be in the mix.
But what if URI and Gonzaga both win their league tournaments? What if Saint Mary's doesn't pick up a win over Gonzaga this season? What if Nevada doesn't put together a résumé worthy of an at-large?
All of those things are pretty likely to happen.
And if they do, every one of the available at-large bids will end up in the hands of power conference teams.