College basketball's non-conference season is finally coming to a close.
To help you shake off post-holiday haze and the hangover of losing in your fantasy football playoffs, we'll be providing you with some midseason primers to get you caught up on all the nation's most important conferences.
Who has been the best player in the biggest leagues?
Who is on track to get an NCAA tournament bid?
What have we learned about the conference hierarchy, and what is left for us to figure out?
We break it all down here.
Today, we'll be taking a look at Mid-Majors. 
For the sake of this post, members of the following conferences will be excluded: ACC, American, Atlantic 10, Big 12, Big East, Big Ten, Mountain West, Pac-12, SEC.
We'll also be leaving out BYU and Gonzaga of the WCC, which is likely to fire up our readers with Saint Mary's' interests.
1. SAINT MARY'S 
One of the best offenses in the country (No. 3 on KenPom in adjusted offensive efficiency), Saint Mary's should be a major threat to Gonzaga in the WCC. The Gaels suffered some early slip-ups against Washington State and Georgia on neutral courts. Other than that, they've been perfect. A veteran core that is filled with upperclassmen leads Saint Mary's as big man Jock Landale is once again an All-American candidate. Calvin Hermanson, Emmett Naar and Jordan Ford are also performing admirably to start the season. Do yourself a favor and stay up late to watch these guys play. Saint Mary's can be really fun to watch.
2. MIDDLE TENNESSEE
If we've learned anything the past few years it's that you don't want to face these guys in March. Winners of an NCAA tournament game the past two seasons, it wouldn't be surprising if Middle Tennessee made it back to the dance and won again. Playing a ridiculously tough schedule for a mid-major program, the Blue Raiders already own wins over Vanderbilt and Ole Miss while taking top-25 teams like USC and Miami to the brink on neutral courts. Senior wing Nick King is one of the best players in the nation — regardless of conference. Seniors Giddy Potts and Brandon Walters have proven they can play with anyone. Conference USA won't be easy but Middle Tennessee has a chance to maintain a special run for the program again this season.
3. NEW MEXICO STATE
First-year head coach Chris Jans deserves a ton of credit for maintaining the success for the Aggies as the WAC favorites look like a potentially terrifying team to play in March. Already with neutral court wins over Illinois and Miami, New Mexico State also swept in-state rival New Mexico while pushing USC in a single-digit loss. Senior guard Zach Lofton is a potent scorer who isn't afraid of the spotlight and double-double threat Jemerrio Jones has proven that he can hang with power conference teams.
4. MISSOURI STATE
Off to a positive start in Missouri Valley Conference play, the Bears have already knocked off Loyola and Valparaiso — two of the league's stronger teams. Senior forward Alize Johnson is perhaps the best pro prospect of any player on this list as the double-double threat can carry Missouri State on his back during certain stretches. Around Johnson, there is plenty of balance, including senior guard J.T. Miller and junior forward Reggie Scurry. Playing at a slow tempo, Missouri State can to grind out wins using its solid eight-man rotation, or they can score and go more uptempo when the game calls for it.
5. LOYOLA-CHICAGO
The road win at then-No. 5 Florida got the nation's attention as the Ramblers look like one of the teams to watch in the Missouri Valley Conference. Blessed with a team that loves to move the ball, this unselfish group is very deep and balanced. Seniors like Aundre Jackson and Donte Ingram have been solid. Junior point guard Clayton Custer and junior transfer Marques Townes have also shown flashes of strong play. Freshmen like center Cameron Krutwig continue to develop. Loyola has a high ceiling, but they have to navigate a very difficult league that knows how good they can be.
6. WESTERN KENTUCKY
Even without former McDonald's All-American Mitchell Robinson, the Hilltoppers have been solid playing against a schedule that was designed to be difficult. The win over Purdue was a shocker and Western Kentucky also picked off SMU for good measure. Head coach Rick Stansbury also has plenty of talent at his disposal, including graduate transfers Darius Thompson (Virginia) and Dwight Coleby (Kansas) and freshman shooter Taveion Hollingsworth. Conference USA looks really tough but Western Kentucky should definitely be in the mix.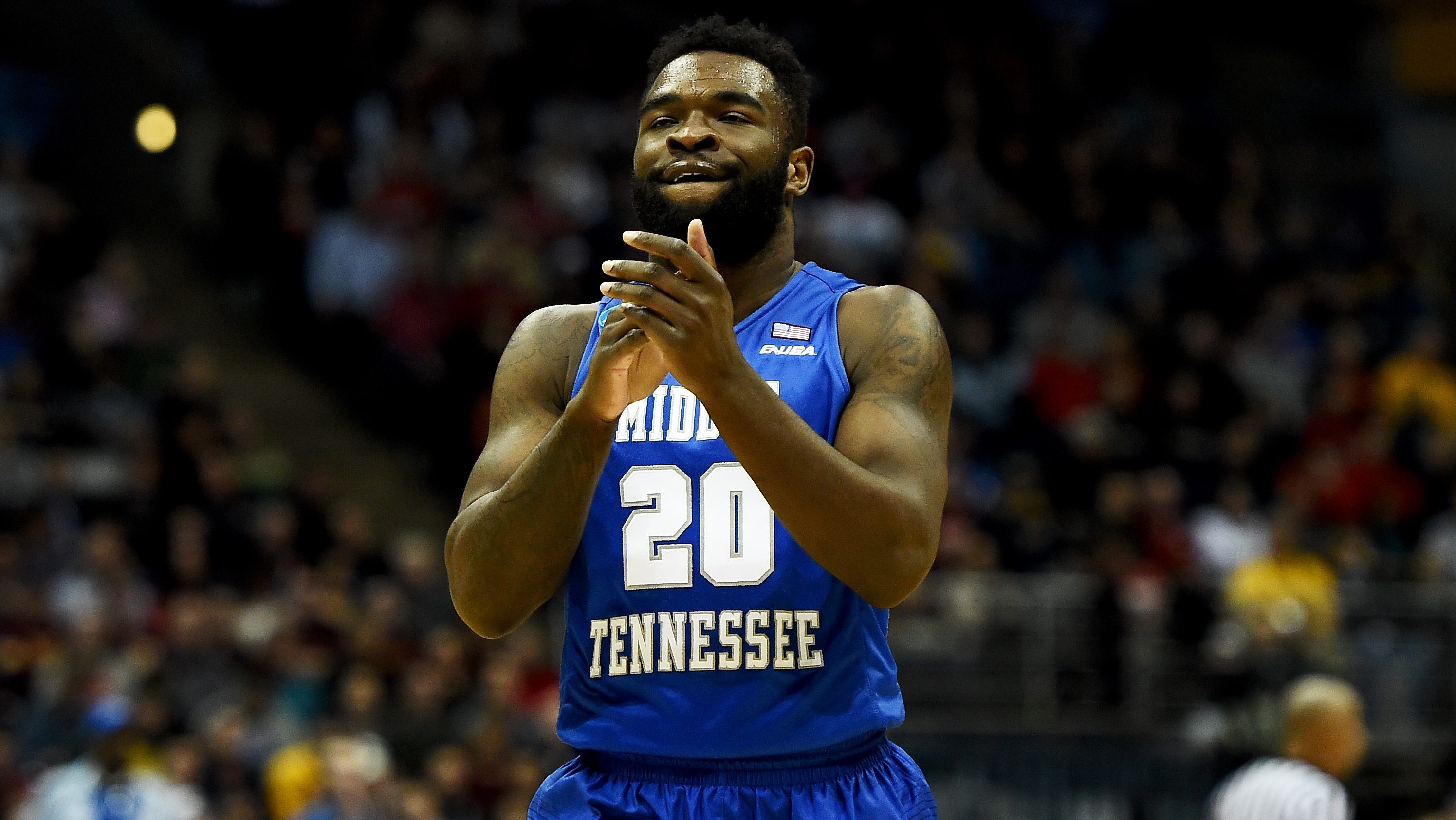 7. LOUISIANA
The Sun Belt favorites might not have NBA-caliber talents like Elfrid Payton and Shawn Long on the roster anymore but this is still a noteworthy program. Transfers have done well for the Ragin' Cajuns as former BYU guard Frank Bartley IV and former Missouri forward JaKeenan Gant have been the team's two best players so far this season. Louisiana doesn't have an eye-opening, top-25 caliber win like some teams on this list but they're off to a 12-3 start and have a neutral win over Iowa that should count for something.
8. EAST TENNESSEE STATE
Head coach Steve Forbes has done a solid job of building this program into a consistent winner as the Buccaneers sit at 10-4. A recent 19-point road win at Mercer was a really impressive mid-major win and East Tennessee State also put a serious scare into Xavier on the road before losing by two. Armed with a top-50 defense, if the Buccaneers can improve their dreadful 32 percent three-point shooting then they could compete with anyone.
9. STEPHEN F. AUSTIN
Things were looking really good for the Lumberjacks until a puzzling conference-opening loss to SE Louisiana. Although not to the level of the Brad Underwood-era juggernauts, this Stephen F. Austin team is still really good. With a road win at LSU and close road losses at Mississippi State and Missouri, this team has shown that they can compete with SEC teams if they're focused. Sophomore wing Kevon Harris looks like a potential star while junior forward T.J. Holyfield is very steady. The Southland has some solid competition but the Lumberjacks remain the favorites at this point.
10. SOUTH DAKOTA STATE
The Summit League has some intriguing teams this season, including in-state rival South Dakota. But none of the other teams in the conference have a player as talented as junior forward Mike Daum. Knowing that Daum was returning, the Jackrabbits loaded up the non-conference schedule, as they knocked off Iowa and Ole Miss while also gaining experience in road losses to Kansas, Wichita State and Colorado. Daum can take over a game and go for 40 on any night but freshman shooter David Jenkins Jr. has been a pleasant surprise as the team's second-leading scorer.
11. ALBANY
The favorites in the America East have been really solid to start this season as the Great Danes find themselves at 12-3. Armed with three really good scorers in junior sharpshooter Joe Cremo, junior guard David Nichols and senior forward Travis Charles, Albany has the weapons to compete with the big boys. With single-digit road losses at Memphis and Louisville, the Great Danes haven't been intimidated by anybody this season.
12. SAN DIEGO
Could the WCC have four good teams this year? That might be the case if surprising San Diego continues to win games. Off to an 11-3 start, the Toreros had three quality road wins in non-conference play at Grand Canyon, New Mexico State and Colorado. Defense and balanced scoring is the calling card for San Diego as they rate No. 61 in KenPom in adjusted defensive efficiency while producing four double-figure scorers. The real tests will come for the Toreros when they have to face WCC juggernauts like Gonzaga, Saint Mary's and BYU but San Diego shouldn't be taken lightly.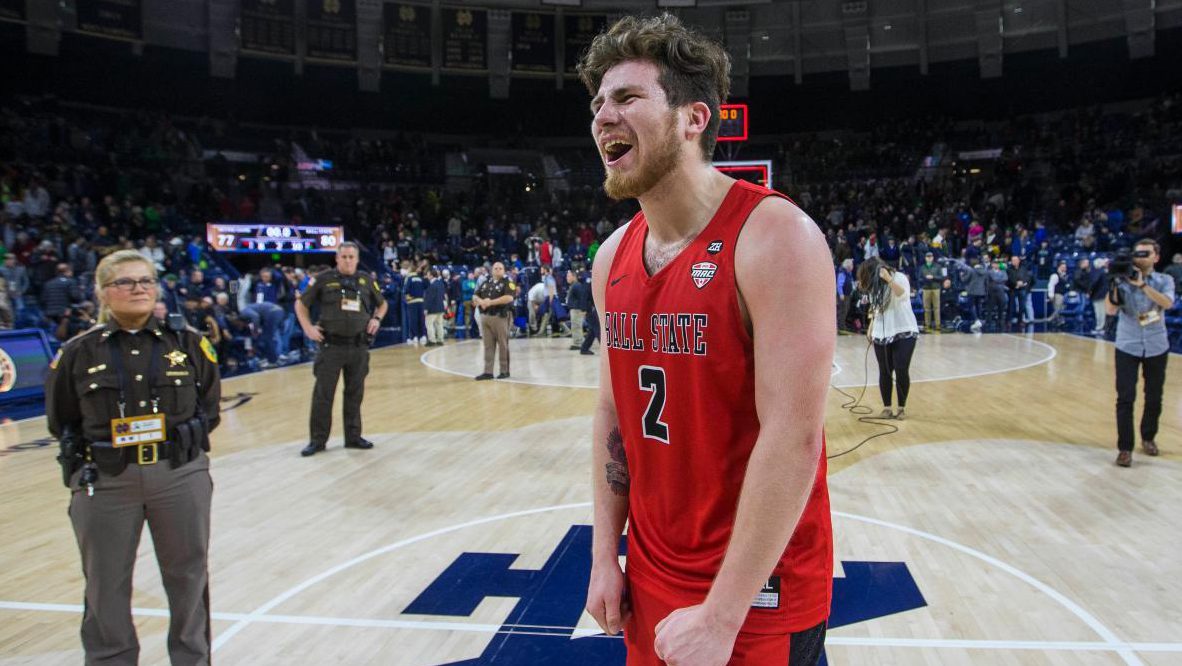 13. UC SANTA BARBARA
With a solid 12-3 start, UC Santa Barbara looks like the team to beat in the Big West this season. The one-two punch of freshman Max Heidegger and senior Leland King II is one of the best scoring duos on this list. Competitive in road losses to Pittsburgh and USC, the Gauchos have wins over solid mid-major teams like San Diego, Montana and Montana State.
14. GRAND CANYON
Eligible for the NCAA tournament this season, the Antelopes are hungry to make a move in the WAC. Although Grand Canyon didn't earn a signature win during non-conference play, they competed against a lot of tough teams. Close road and neutral losses against St. John's, Boise State and Illinois showed that this team isn't afraid of bigger schools away from home. And Grand Canyon still maintains one of the better homecourt advantages in all of college hoops.
15. BALL STATE
After a rough 1-4 start, the Cardinals have turned things around during a recent eight-game winning streak. A road win at Notre Dame is one of the best wins of any team on this list and Ball State also had some solid in-state wins over Valparaiso and Indiana State during the recent streak. And if we're talking clutch players, junior Tayler Persons is your guy. A CBT Player of the Week earlier this season, Persons has knocked down numerous clutch shots to win games.