College basketball's non-conference season is finally coming to a close.
To help you shake off post-holiday haze and the hangover of losing in your fantasy football playoffs, we'll be providing you with some midseason primers to get you caught up on all the nation's most important conferences.
Who has been the best player in the biggest leagues?
Who is on track to get an NCAA tournament bid?
What have we learned about the conference hierarchy, and what is left for us to figure out?
We break it all down here.
Today, we'll be taking a look at SEC.
MIDSEASON SEC PLAYER OF THE YEAR: Yante Maten, Georgia
Picking a midseason Player of the Year for the SEC is not easy this season. Tyler Davis and D.J. Hogg have been the best players for a balanced Texas A&M team that is probably the favorite to win the league. Kevin Knox has been Kentucky's best player, but he hasn't necessarily been good enough to be the favorite for this award. Collin Sexton is probably the biggest name in the conference, but he's also playing on an Alabama team that seems about as likely to miss the NCAA tournament as they are to play their way in.
So what does that mean?
We're going with Yante Maten with the award, at least for now. Maten is not a name that is going to ring out nationally but over the course of the last three and a half years, he's quietly put together one of the best careers of any big man in college basketball. This year, he's averaging career-highs of 20.2 points and 9.3 boards for a Georgia team that is, surprisingly enough, in the mix for an NCAA tournament berth. Consider this a lifetime achievement award if nothing else, but that doesn't mean he hasn't earned it this year.
THE ALL-SEC FIRST TEAM
YANTE MATEN, Georgia
COLLIN SEXTON, Alabama: Sexton is the most explosive guard in college basketball this season, a dynamic athlete with a competitive edge that borders on the insane. He's got a shot to play his way into a spot on an all-american team this season.
JALEN BARFORD, Arkansas: The senior guard has been the best player for an Arkansas team that has their sights set on the NCAA tournament this season. He's the third-leading scorer in the conference.
KEVIN KNOX, Kentucky: Knox may not be as good as the star of Kentucky teams in past years, but he's actually been better than some – including me – expected. He's functioned quite well as a Kentucky's go-to guy in a season they badly needed one.
TYLER DAVIS, Texas A&M: Picking an Aggie for this list is tough but I'm leaning Davis here. He's their anchor and, for my money, their best player. Or maybe I have an affinity for land warriors in the post with jump hooks.
POSTSEASON PREDICTIONS
NCAA: Texas A&M, Kentucky, Arkansas, Alabama, Tennessee, Florida, Auburn
NIT: Missouri, Georgia, Mississippi State, South Carolina, Ole Miss
OTHER/NO POSTSEASON: LSU, Vanderbilt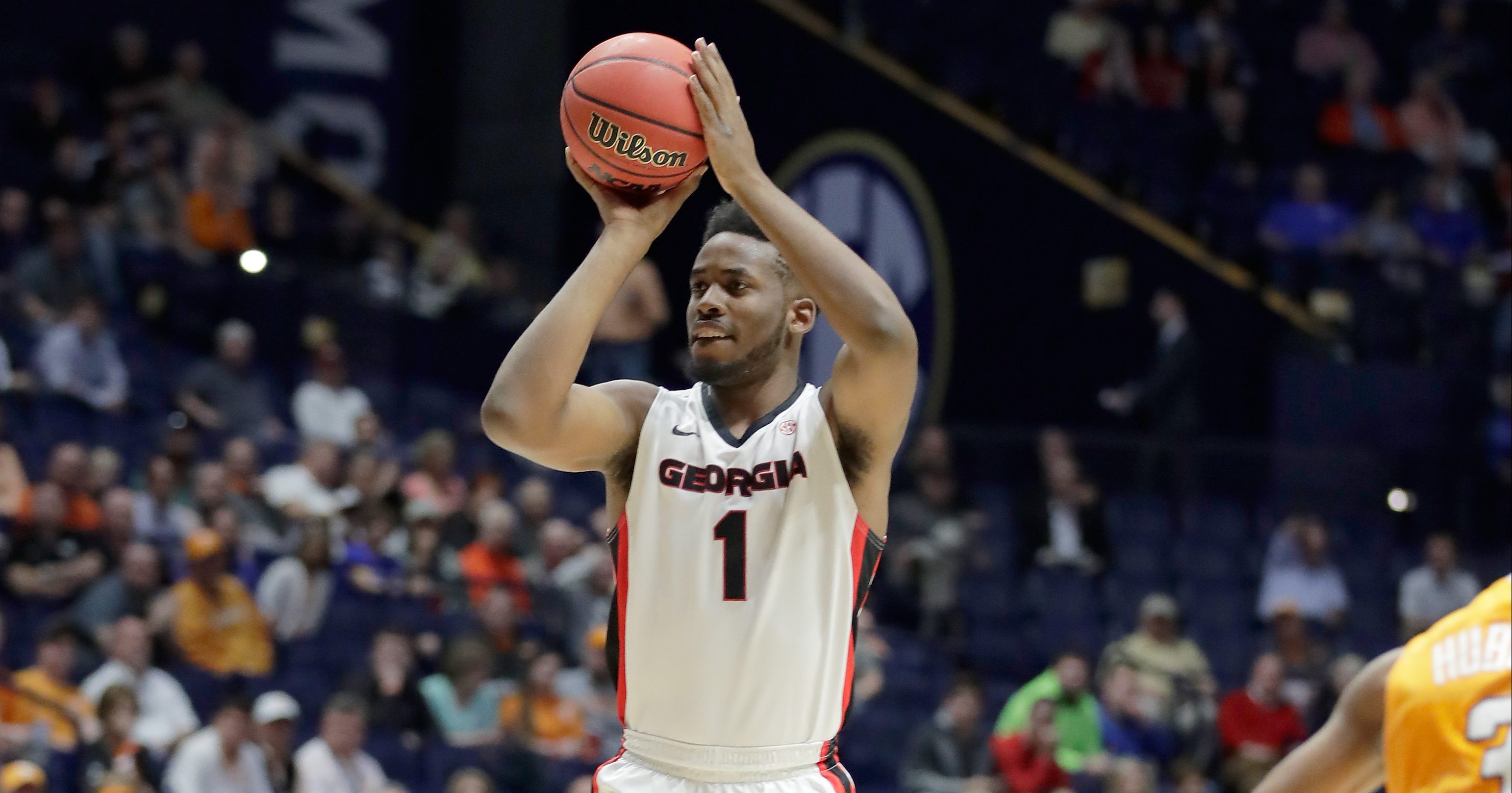 THREE THINGS WE'VE LEARNED
1. KENTUCKY IS NOT AS GOOD AS WE THOUGHT THEY WOULD BE DEFENSIVELY: Coming into the season, the big question with the Wildcats was on the offensive end of the floor. Would they be able to score the ball consistently? Would they be able to shoot the ball from three consistently? Would they be able to score in the half court? It's still early in the season and Kentucky has not exactly played a murderer's row this season, but the early returns have been largely positive.
Offensively.
Where Kentucky has struggled is on the defensive end of the floor, which is not exactly what we expected. Kentucky has struggled to contain penetration. They've allowed too many open threes. They aren't rebounding the way that a team with their size and athleticism should be rebounding, especially on the defensive end of the floor. In Kentucky's last two games – which were the only games they've played against high-major competition since Nov. 14th – they've allowed 1.14 points-per-possessions to Virginia Tech and UCLA two borderline tournament teams. John Calipari has the pieces to be better on that end than they have been, and they'll need to be better if they are going to make a run in the tournament.
2. TEXAS A&M'S POINT GUARD ISSUES WERE SOLVED BUT A NAME WE DIDN'T EXPECT: One of the reasons that Texas A&M was not considered a top 15 team entering the season was that there was no clarity in their back court. Who would play the point this season? True freshman Jay Jay Chandler? Redshirt freshman JJ Caldwell? Off guard Admon Gilder?
As it turns out, the answer was fairly simple: Duane Wilson. Wilson had been a good but not great point guard for Marquette for the first two years of his career before falling out of favor last season. A grad transfer, Wilson was immediately eligible this year and slid directly into the starting role for the Aggies. He's averaging 12.3 points and 4.6 assists on the season and has been as big of a reason as anyone that the Aggies look like the favorite to win the league.
3. FLORIDA … NOT WHO WE THOUGHT THEY WERE: The Gators were the hottest team in the country for the first two weeks of the season, as all four of the talented guards on their roster caught fire at the same time. The nation fell in love with them. Obviously. Teams that run like they run and shoot like they shot are pure entertainment.
But it was a mirage. When the threes stopped falling Florida stopped winning. They're now sitting at 8-4 on the season and ranked fifth in the SEC on KenPom with an offense that's fallen out of the top 40 in adjusted efficiency. They're still dangerous when those shots are going down, but those shots are not always going down these days.
THREE STORYLINES TO FOLLOW
1. WHO IS ACTUALLY THE BEST TEAM IN THE CONFERENCE?: That's a question that is more difficult to answer with the SEC than just about any other league in the country. Part of that is because it seems like there are people that have some trouble buying into the idea that Texas A&M could very well be a Final Four team this season – something about football schools in football leagues always trips people up.
But then there is the fact that the most talented team in the conference – Kentucky – is still going through the kind of growing pains you'd expect out of a team that is made up of freshmen and sophomores. The bottom fell out of Florida. Tennessee, Arkansas, Alabama, Auburn. Do you trust any of those teams to win the league?
For a neutral, that's a good thing. The SEC is deep, it's competitive and it is going to be fun as hell for the next three months.
2. HOW MANY TEAMS CAN THE LEAGUE PUT IN THE BIG DANCE?: Speaking of how deep the league is this year …
There are two things going in the SEC's favor this season:
There are power conferences that are unquestionably "worse" this year. The Pac-12 looks like it will be lucky to get five teams into the Big Dance this season. The Big Ten is in that same boat. The WCC and the Mountain West look like they'll top out at three – maaaaybe four – bids. The rest of the mid-majors around the country look like they are going to have to be auto-bid or bust. There are 68 spots in the Big Dance, and someone has to fill them. It may be SEC teams because …
… there really aren't all that many gimmes this year. Everyone in the league is ranked in the top 85 on KenPom, and while there are a couple teams that are outliers in the RPI's formula right now, that is sure to normalize as they start playing league games. There are also plenty of quality wins available at the top of the league, meaning that someone like, say, Georgia, who is probably on the outside of the NCAA tournament as of today, has a chance to play their way onto the right side of the bubble by beating some of the higher-ranked teams.
My best guess? Seven SEC teams end up in the tournament at the end of the day.
3. SO IS MICHAEL PORTER JR. MAKING A COMEBACK?: Porter suffered a fracture in his back early on this season and it was supposed to keep him out for the season. That may not actually be the case. It started after the surgery, in late November, when Porter said on his Instagram story that "whoever said it was going to take 3-4 months to recover lied." Then an orthopedic surgeon that has treated professional athletes said that he thinks that Porter can return sometime in January. Only time will tell what the truth is.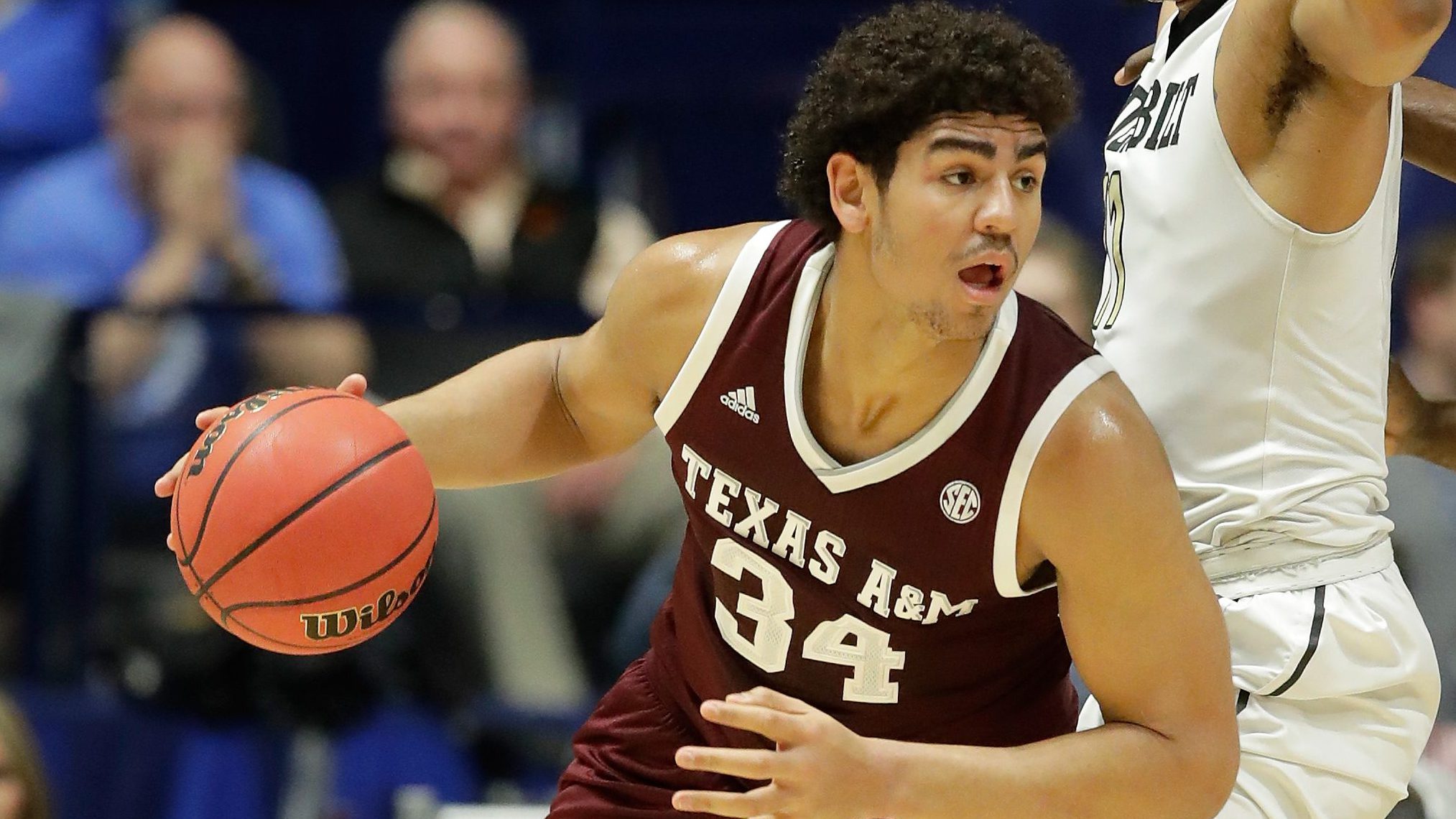 THREE PREDICTIONS
1. TEXAS A&M WINS THE LEAGUE: I picked the Aggies to do it in the preseason and I'm going to pick them to do it now. I think that they are the best defensive team in the league, and so long as D.J. Hoog keeps shooting the way that he's been shooting and Duane Wilson keeps point guarding the way he's been point guarding, and I think they can get to a Final Four.
2. TENNESSEE'S START IS ANYTHING BUT A FLUKE: Tennessee is legit. They defend. They play hard. They have an all-league player in Grant Williams. Jordan Bowden is developing into a go-to scorer on the perimeter – and shooting 61.9 percent from three! – while Lamonte Turner and Jordan Bone have made the point guard spot work. The Vols don't play pretty and they aren't going to draw all that much attention from the guys that only care about the future pros on someone's roster, but the bottom-line is this: this team is going to win a lot of games this year.
3. KENTUCKY MAKES THE DEEPEST TOURNAMENT RUN OF ANYONE IN THE LEAGUE: I still think that the Wildcats have a ways to go before they reach their ceiling, especially on the defensive end of the floor. But I also think that their ceiling is higher than the ceiling of anyone else in the conference. If – when – they get their, they have the horses to make a run to the Final Four in a year where everyone outside of Villanova and Michigan State has some pretty significant flaws.