College basketball's non-conference season is finally coming to a close.
To help you shake off post-holiday haze and the hangover of losing in your fantasy football playoffs, we'll be providing you with some midseason primers to get you caught up on all the nation's most important conferences.
Who has been the best player in the biggest leagues?
Who is on track to get an NCAA tournament bid?
What have we learned about the conference hierarchy, and what is left for us to figure out?
We break it all down here.
Today, we'll be taking a look at the Big 12.
MIDSEASON BIG 12 PLAYER OF THE YEAR: Trae Young, Oklahoma
The McDonald's All-American said before the season that the weight of expectation of being a star freshman from his hometown program wouldn't be a pressure point for him this season. Boy, was he not lying. Young has been nothing short of spectacular in the first two months of his career, not only earning him Midseason Big 12 Player of the Year honors here, but making him our frontrunner for National Player of the Year. The 6-foot-2 freshman is leading the Big 12 in scoring (28.7) and assists (10.7) while shooting 48.5 percent from the floor and 41.1 percent from 3-point range. That's helped the Sooners to rush out to a 10-1 start to the season to put last year's 11-20 record well in the rear-view. Young has not only out-shined fellow freshman phenom Mo Bamba of Texas but established veteran stars like Kansas' Devonte Graham and West Virginia's Jevon Carter. He has been, simply, remarkable.
THE ALL-BIG 12 FIRST TEAM
TRAE YOUNG, Oklahoma
JEVON CARTER, West Virginia: Carter was about a 30 percent 3-point shooter is first two years at Morgantown, but upped that to 38 last season and he now sits at 40.6 percent as a senior. That's made him on of the Big 12's best scorers – on top of being its best perimeter defender. He's averaging a league-best 3.7 steals per game for Press Virginia.i
DEVONTE GRAHAM, Kansas: Many's preseason Big 12 player of the year frontrunner, Graham hasn't quite lived up to that hype or slid into Frank Mason's shoes, but he's been quite good. He's been one of the Big 12's most efficient offensive players while averaging 16.8 points and 7.6 assists.
UDOKA AZUBUIKE, Kansas: The 7-footer has been a terror on the offensive end with an effective field goal percentage of 77.9, tops in the country. He's also among the Big 12's best rebounder, averaging eight per game while ranking in the top five in both offensive and defensive rebounding percentage. He's also one of the conference's top shot blockers.
MOHAMED BAMBA, Texas: One of the country's top recruits hasn't been a major offensive threat, averaging 10.9 points per game, but he's been one of the country's best rebounders and shot blockers. He's turning away more than four shots of game for a block percentage of 16.6, a top-10 mark nationally. He's also averaging 9.8 rebounds per game with a defensive rebounding percentage of 27.1
POSTSEASON PREDICTIONS
NCAA: Kansas, West Virginia, Texas Tech, TCU, Baylor, Oklahoma, Texas
NIT: Kansas State, Iowa State, Oklahoma State
OTHER/NO POSTSEASON: None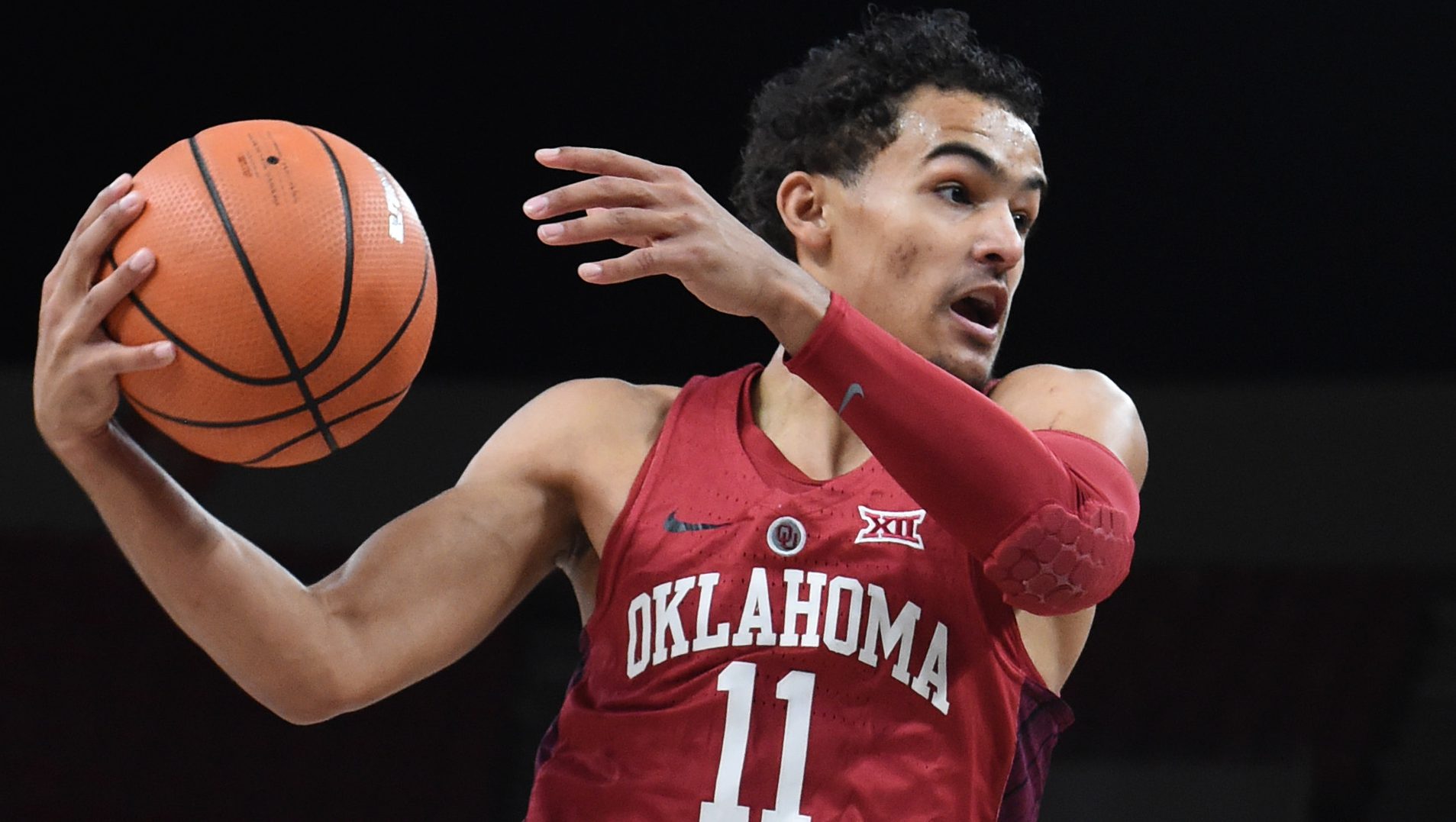 THREE THINGS WE'VE LEARNED
1. THE LEAGUE IS A MONSTER: The Big 12 has been KenPom's top-ranked conference for four-straight seasons, and it's seemingly a lock to finish again this season. The difference in ranking between the Big 12 and the second-place ACC is as bigger than the gap between the ACC and the fifth-place Big Ten. Nine of the league's 10 teams rank in the top-50, and the 10th team, 76th-ranked Iowa State, has won nine-straight with three of those wins coming against top-100 opponents.
Kansas is probably the only team that's viewed as an elite-tier team with a healthy shot at the Final Four, but the league's strength comes from its middle and back ends. Texas is the only team with more than two losses, and its setbacks came to Duke, Gonzaga and Michigan. TCU, generally considered a second-tier contender, is undefeated with wins over SMU, St. Bonaventure and Nevada. The consensus bottom three of the conference, Kansas State, Iowa State and Oklahoma State, are a combined 29-6. With its round-robin schedule, the Big 12 will undoubtedly be appointment viewing nearly every time its teams take the court over the next three months.
2. KANSAS IS THE FAVORITE, BUT HAS THINGS THEY STILL NEED TO WORK OUT: For 13 years one of the biggest pastimes for Big 12 observers has been to pick apart Kansas and find the reason this will be the year the Jayhawks won't be league champs. No reason has been big enough yet during this amazing title streak. That's likely to be the case once again this season, but that doesn't mean the Jayhawks aren't without issues.
The most glaring issue is obviously the frontcourt. Udoka Azubuike has been really good in his return from last season's injury, but beyond the 7-foot sophomore, the Jayhawks' roster just isn't quite built right inside. Svi Mykhailiuk has been good, but he's out of position at the four. He's not the problem, though. The 6-foot-8 sharpshooter makes for a strong stretch-four, but the issue is that Jayhawks don't have any other legit options at that position right now, making them predictable and susceptible to a smart gameplan.
3. TCU IS ASCENDANT: Jamie Dixon's departure from Pittsburgh made sense in a narrow way. The Panthers had plateaued some in Jamie Dixon's last five years, and after 13 years with Pitt, fans were getting a wandering eye. In a broader way, though, Dixon's departure from Pitt was crazy dumb for the Panthers. To give up a coach of his caliber for, no offense to Kevin Stallings, a coach that was petering out at Vanderbilt made no sense.
As silly as it seems for Pitt to push Dixon toward the exit, it made perfect sense for TCU to scoop him up. The Horned Frogs were wallowing in the Big 12 since its move to the conference on the strength of their football program, and Dixon, a TCU alum, provided the perfect mix of credibility, talent and fit. Now, after winning the NIT in his first season, Dixon has the Horned Frogs undefeated and looking like a potential threat to Kansas in Year 2. TCU made the decision to prioritize basketball, and Dixon is paying immediate dividends.
THREE STORYLINES TO FOLLOW
1. WHO'S THE STRONGEST CONTENDER?: We all now Kansas is the frontrunner. It doesn't matter that the Jayhawks have roster issues or that they dropped back-to-back games in early December. They've got the talent, Bill Self and 13-straight Big 12 titles so it's not really worth it right now to discuss anyone else as the favorite. But who's got the best chance to threaten a streak matched only by John Wooden and UCLA?
Is it West Virginia? Bob Huggins has been knocking on the door since this Press Virginia transformation, and the Mountaineers have the ruggedness to win on the road in the Big 12. What about Oklahoma? Trae Young looks like a player capable of shifting the landscape of the league, and Lon Kruger is maybe the most underappreciated coach in the country. Can Shaka Smart and Texas breakthrough on the strength of Mo Bamba and an improved backcourt? What about Jamie Dixon's undefeated TCU? Or 11-1 Texas Tech or the oft-underrated Baylor Bears? Kansas is No. 1, but there are six teams with a claim to top challenger.
2. ARE REINFORCEMENTS ON THE WAY FOR KANSAS?: We've laid out the issues, at length, about Kansas' issues up front. But, as so often seems to be the case, Bill Self and Co. may have an Ace – or two – up their sleeves.
First is Silvio De Sousa, a top-30 forward from the 2018 class that is enrolling at Kansas at the semester break and could join the Jayhawks in a couple weeks if the NCAA rules him eligible, which Kansas has indicated it expects. The 6-foot-9 forward would immediately help bolster the interior. The other potential option is Billy Preston, who, after being suspended for KU's opener, hasn't played due to the questionable ownership of a car he was driving on campus. In Preston's situation, too, Kansas has indicated they're confident Preston will eventually suit up in Allen Fieldhouse. The five-star, top-20 recruit would provide instant help as well. If Kansas gets them both, they could be running at full strength come March.
3. IS EIGHT ENOUGH … OR POSSIBLE?: Could the Big 12 get 80 percent of its conference membership into the NCAA tournament? It seems unlikely, but it can't be ruled out heading into Big 12 play. The league has been that strong in non-conference play, and given that computers love them now, that'll likely not change as they continue to go after each other.
In 2015, the Big 12 got seven teams in the Big Dance, but an eighth, Kansas State, may have gotten that elusive bid had they avoided a disastrous 7-6 non-conference slate that came before an 8-10 Big 12 mark. If the standings fall like they did in 2015 with all 10 teams having solid non-con resumes, eight might be the number.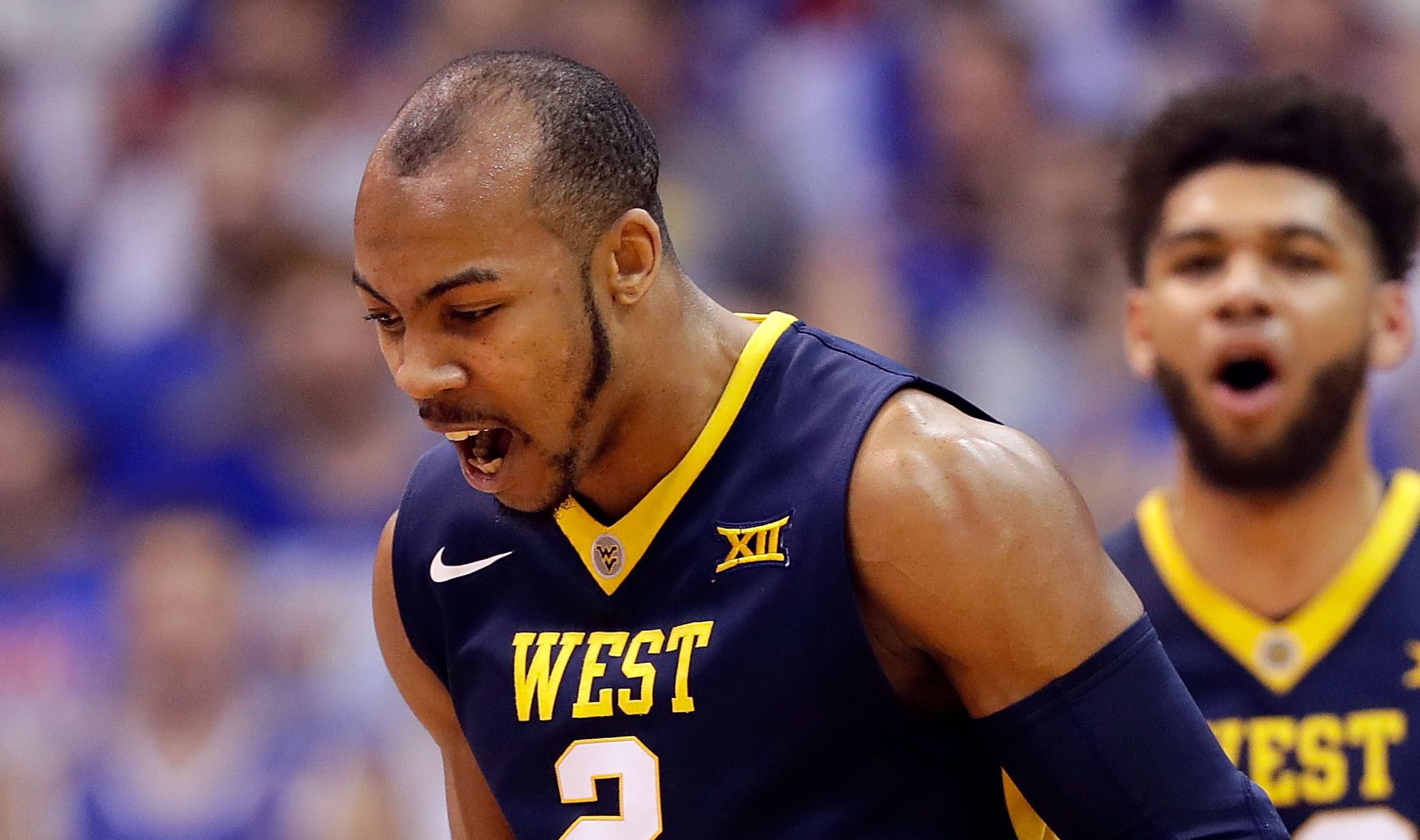 THREE PREDICTIONS
1. TRAE YOUNG WILL BE THE CONFERENCE'S TOP DRAFT PICK: Coming into the year, it would seem absurd to pick anyone in the Big 12 to go before Mo Bamba – and maybe it still is – but Trae Young has been so good for a long enough time that he could very well be the first player from the conference selected in June.
Bamba has the size and defensive prowess to be a difference-maker in the middle whether or not his offensive game catches up. He's a safe pick. Young, though, looks to be something potentially special. He's a huge scorer that distributes willingly and in volume. His teammates and coaches love him, and he's a well-known workaholic. There may be some risk taking a guard making a quick rise his freshman season, but Young looks worth whatever pitfalls may lay ahead.
2. WEST VIRGINIA IS THE LAST TEAM STANDING IN MARCH: Press Virginia has been wildly successful – and interesting to watch – for Huggins' program, but it hasn't produced an NCAA tournament trip that's extended past the Sweet 16. This is finally the year that changes.
Now, West Virginia's style may not be suited for the rigors of March, but what it does to is ramp up the volatility of a game, which makes 40 minutes with the Mountaineers more about chance than a lot of other teams you'd encounter in the Big Dance. Behind Jevon Carter and a defense that is as relentless as any, West Virginia is going to at least the Elite Eight, while the rest of the league falls behind.
3. KANSAS ' STREAK FINALLY COMES TO AN END: lol jk no it won't