Over the course of the next three days, we at College Basketball Talk will be cruising through a list of college basketball's best teams, attempting to figure out who or what they need to add.
Put another way, with the holidays right around the corner, if your favorite team was able to ask for one thing as a gift, what would it be?
Do they need to add a point guard?
Is there enough big man depth on the roster?
Can they shoot?
Can they guard?
Today, we'll roll through everyone from Syracuse to Xavier.
Let's get into it.
SYRACUSE: Shooting
There is just one player on the Syracuse roster that shoots it better than 30 percent from three: Tyus Battle. Battle has his own shortcomings as a player – namely, he doesn't do much beyond score – but his ability to make shots is critical for a team that doesn't really have anyone else that can do that. The Orange, right now, are a team that is surviving based on their ability to get to the offensive glass. Will that last against bigger, better teams in the ACC? (Rob Dauster)
TCU: More of the same?
Jamie Dixon has to just be asking for more of the same. The Horned Frogs are 11-0 and have one of the country's most efficient offenses, thanks largely to some serious bucket-getting. TCU just has to hope that Old St. Nick – along with Jaylen Fischer, Vlad Brodniansky, Desmond Bane and Kenrich Williams – can keep them delivering against the Big 12 rather than the relatively, compared to their league, weak competition they've played. (Travis Hines)
TENNESSEE: A box out
I am somewhat worried about Tennessee's like of bucket-getters offensively. Outside of Grant Williams, there isn't really anyone on that roster that would scare me as an opposing coach. But the bigger concern for Tennessee is that they just do not rebound the ball on the defensive end. The Vols currently ranked 316th nationally in defensive rebounding percentage. That's not good, and something that needs to be improved if Rick Barnes' wants to get his team a win or two in the Big Dance. (RD)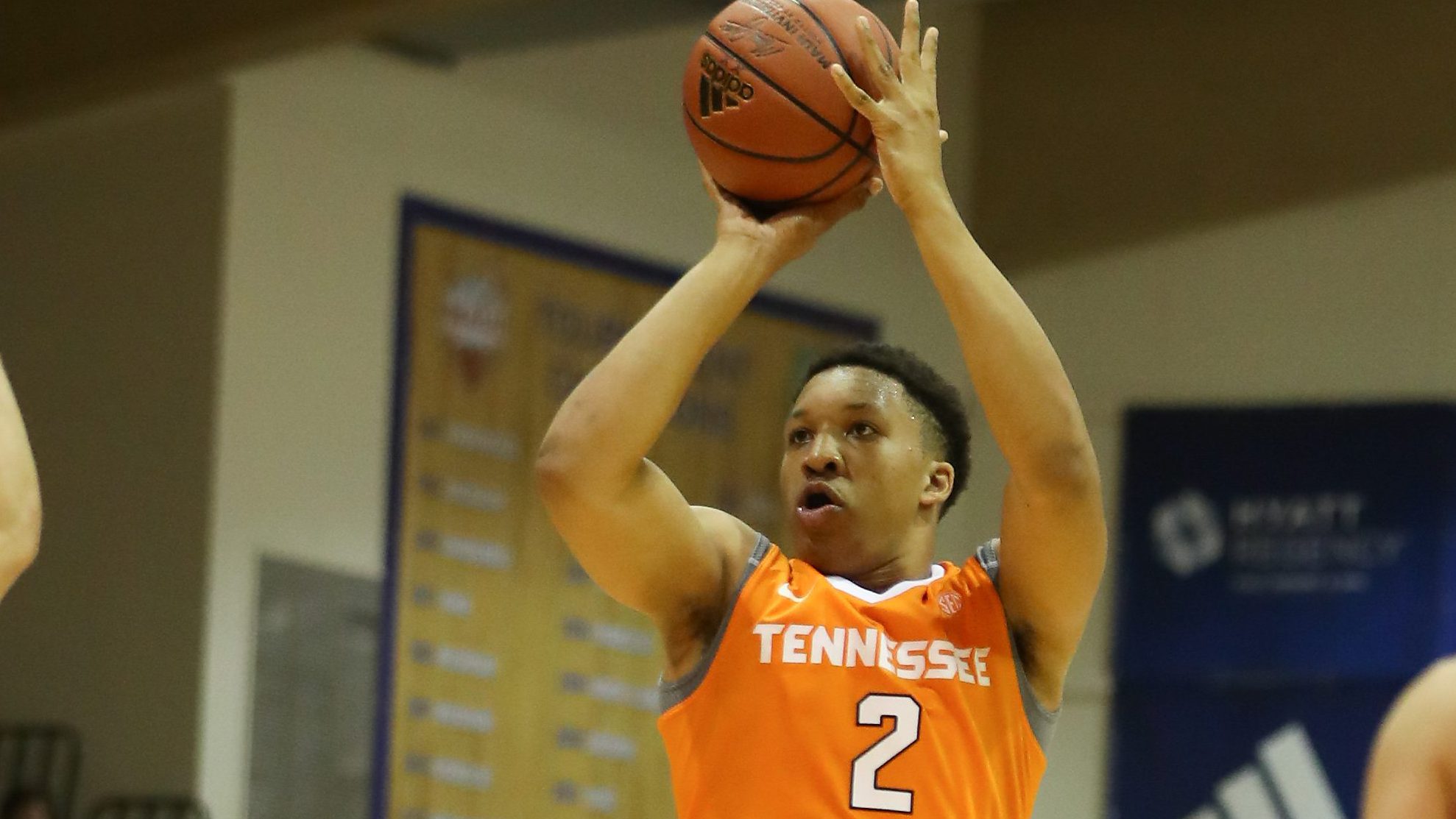 TEXAS: A healthy Andrew Jones
Texas already ranks as one of the worst offensive teams among the crop of potential NCAA tournament invitees, and that was before they lost their leading scorer and the only guy on the roster that shoots better than 30.8 percent from three to a wrist injury. Think about it like this: Texas ranks 337th in three-point shooting on the season, and that includes the 43.2 percent that Jones shoots. With him out, they mustered 52 points at home in a loss to Michigan and 47 points at home in a win over a mediocre Tennessee State team. (RD)
TEXAS A&M: A healthy Admon Gilder
Things are going swimmingly for Billy Kennedy's team, so the status quo seems to be plenty good for them. To keep things going, though, Kennedy has to be wishing for a speedy recovering for Admon Gilder, who is expected to miss a few weeks due to a knee injury. The Aggies' SEC schedule is pretty front-loaded, so getting Gilder back quickly could be huge. (TH)
TEXAS TECH: Someone to make a perimeter shot
Chris Beard is looking for some shooting under the tree this holiday season. The Red Raiders have been awesome defensively – blocking shots, getting steals and keeping scores low – but their 3-point percentages could really use a boost. Only two players – Jarrett Culver and Davide Moretti – are shooting better than 35 percent on at least 30 attempts this season. Texas Tech will be happy to grind games out in the Big 12, but at some point they'll need to space the floor. (TH)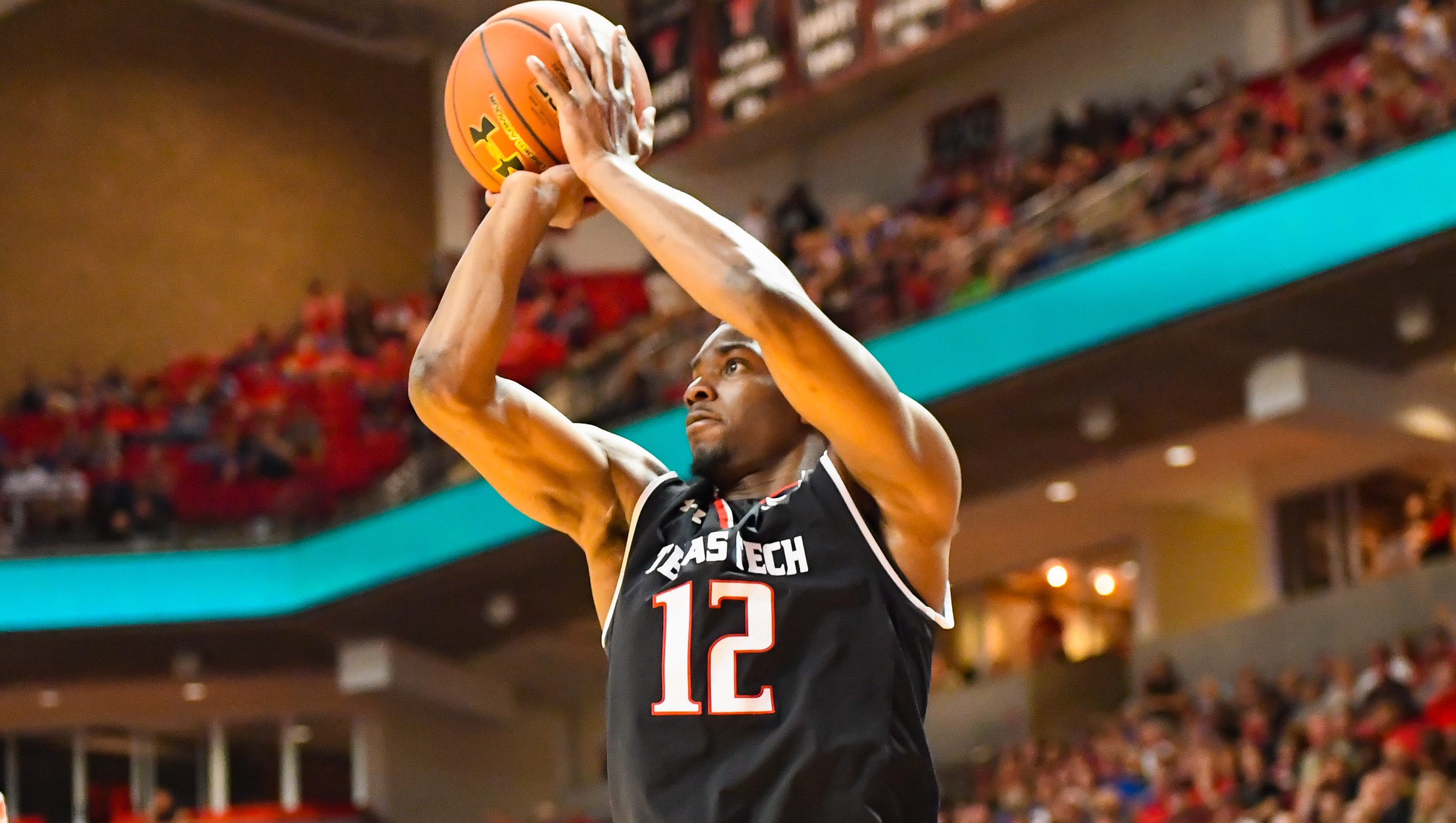 UCLA: Jalen Hill and Cody Riley doing what needs to be done in order to return
Given the indefinite suspensions of Hill, Riley and the departed LiAngelo Ball, the UCLA rotation is stretched thin. The Bruins could really use Hill and Riley, two talented 6-foot-10 forwards who before the season began were thought to be capable of at the very least being supplementary options in the front court. While Gyorgy Goloman and Alex Olesinski have earned their keep so to speak, with Thomas Welsh leading the way, UCLA really doesn't have anywhere else to turn outside of those three. In theory Hill and Riley would be able to help out whenever they're allowed to play, but we really don't know since they aren't allowed to work out with the team. Hopefully they've done everything possible to make Steve Alford and the administration consider allowing them to play, because having two more bodies wouldn't be a bad thing for UCLA at this point. (RJ)
UCONN: A new shoulder for Alterique Gilbert
The Huskies have major issues all over the floor – and, frankly, the bench – right now, and they aren't necessarily solvable in the short-term. That said, I do think that things would be helped immensely if a healthy Alterique Gilbert can come back. I don't know that he'll ever be healthy, as he's dealing with an injury to the same shoulder he dealt with last season, but if he does come back, they'll get the point of their defense back as well as another guy that can create a shot for himself. (RD)
USC: DeAnthony Melton on the court
This one's simple. While the Trojans are a talented group, they sorely miss a player in Melton who can tie it all together on both ends of the floor. Not sure when (or if) USC will allow Melton to play, but he needs to be on the court and the Trojans need him out there are well. Here's to Melton getting back on the court before the start of conference play. (RJ)
VILLANOVA: Continued health
For my money, Villanova is the best team in college basketball and I'm not quite sure that there is all that much that they can do to be better beyond, say, getting Eric Paschall to actually make some threes; he's 1-for-20 on the season. For my money, Villanova is just about perfect as they are, but there isn't all that much depth on the roster should someone get injured. They don't really have a backup for Omari Spellman. They don't really have a replacement for Jalen Brunson, especially now that Collin Gillispie is missing some time. So let's just keep the kids healthy, shall we? (RD)
VIRGINIA: A slasher
Virginia more or less are who they are, right? You know they're going to play slow. You know they're going to play the Pack-Line. You know the actions that they are going to run, and who the sets are going to be run for. What they're missing is someone that can create if things get bogged down, a guy that doesn't need an action run for him to create a shot or get to the foul line. As a team, they are 285th in free throw rate. As good as Kyle Guy has been, if he's not running off screens and getting catch-and-shoot looks, he's not all that effective. (RD)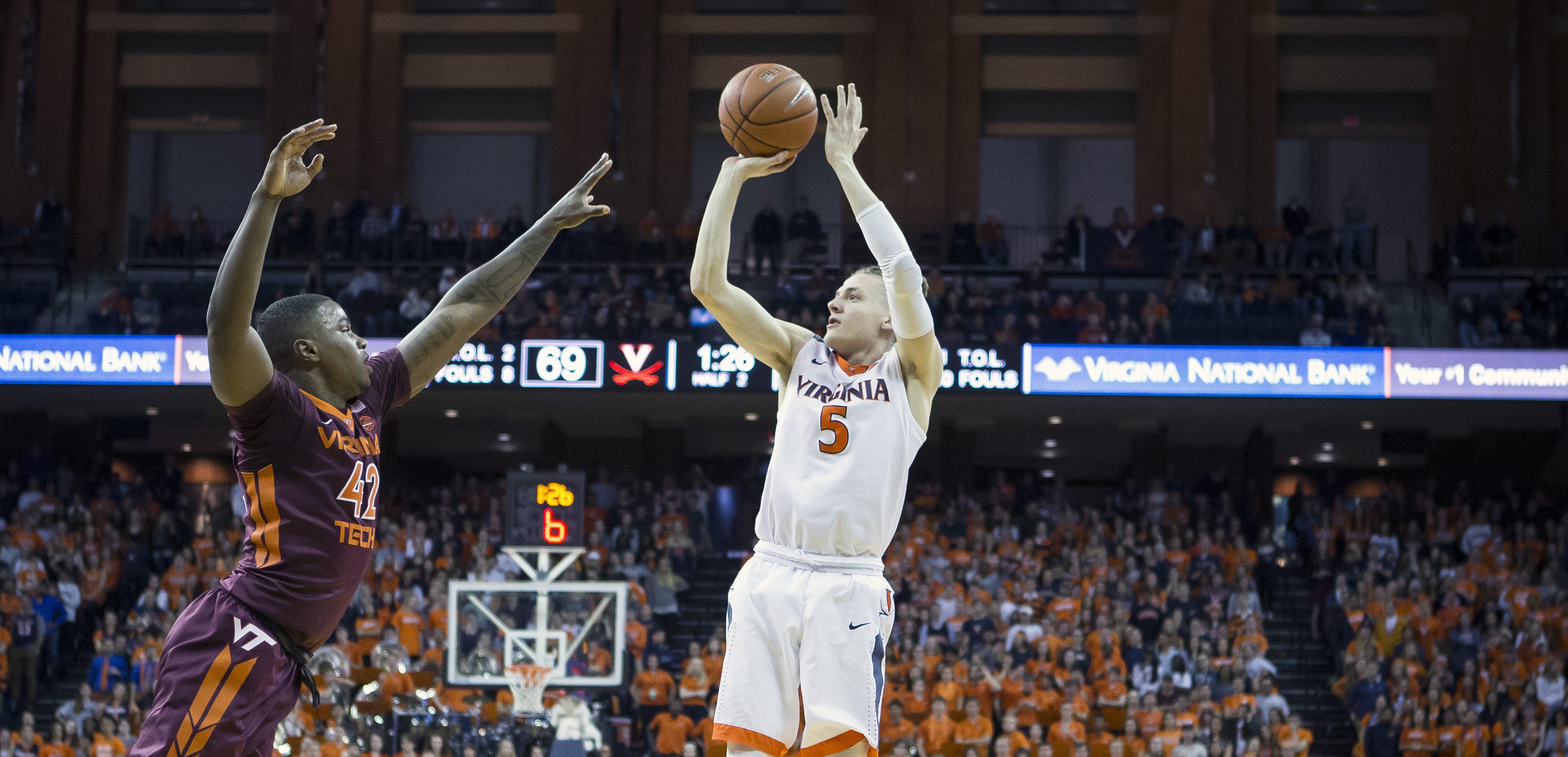 VIRGINIA TECH: Depth
Wishing they could grow another serviceable big man for its rotation quicker than a Chia Pet, Virginia Tech will have to settle for developing more help on a short bench. The Hokies have a deep team if they're playing the mediocre competition on their non-conference schedule. Against a juggernaut like Kentucky, however, it only looked like Virginia Tech had six players capable of logging major minutes. Once the ACC begins, expect a shortened rotation from Buzz Williams, but he could certainly use some of his bench guys stepping up in the next few months and earning more PT. (Scott Phillips)
WEST VIRGINIA: Esa Ahmad, and better offense
The knock nearly every year of the Press Virginia era has been the Mountaineers' lack of scoring in the halfcourt when its defense isn't turning to offense. West Virginia has been pretty good in the halfcourt this season, though, ranking in the 81st percentile nationally in points-per-possession, according to Synergy Sports. Still, Bob Huggins has to be looking to squeeze a little more out of the offense once conference play starts and the turnovers are harder to generate. Esa Ahmad's return from academic suspension should help. (TH)
WICHITA STATE: The AAC to be better
Before submitting his letter to Santa, Gregg Marshall undoubtedly checked to make sure Trae Young wasn't on the schedule again this year or avoiding the Sooners freshman would have topped the Shockers' list. As it stands, Marshall has to be asking for the AAC – namely Cincinnati, SMU, Houston and Temple – keep high computer numbers to help Wichita State to nab that high seed that's eluded them since that 2014 undefeated season. (TH)
XAVIER: A third scorer
A consistent third scoring option is something Xavier is wishing for. Although the Musketeers have a really deep team full of potential third options if Trevon Bluiett and J.P. Macura have off nights, they still don't have a third go-to player to get them a bucket. Some nights it might be Kaiser Gates. Others, it might be the rotation of big men that includes Tyrique Jones, Kerem Kanter and Sean O'Mara. Or maybe it's a young perimeter options like Naji Marshall or Quentin Goodin. Either way, at some point this season, Xavier is going to need someone other than Bluiett and Macura to get a big bucket and a consistent third scoring option would not hurt. (SP)