Over the course of the next three days, we at College Basketball Talk will be cruising through a list of college basketball's best teams, attempting to figure out who or what they need to add.
Put another way, with the holidays right around the corner, if your favorite team was able to ask for one thing as a gift, what would it be?
Do they need to add a point guard?
Is there enough big man depth on the roster?
Can they shoot?
Can they guard?
Today, we'll roll through everyone from Maryland to Seton Hall.
Let's get into it.
MARYLAND: Fewer turnovers
Can't suggest the use of Stickum on the level that NFL great Fred Biletnikoff reached during his playing days, but the Terps really have to get this turnover issue under control. The Terps are turning the ball over on nearly 24 percent of their possessions thus far, and while talented Maryland is not in a position where it can essentially throw away nearly a quarter of its possessions. Anthony Cowan Jr., Darryl Morsell and Kevin Huerter do the majority of the ball-handling, and Mark Turgeon needs all three to take a step forward when it comes to valuing the basketball. In a Big Ten that projects to be tight in the middle of the standings, that could be the difference between emerging from that group in good shape or being a bubble team. (Raphielle Johnson)
MIAMI: Someone that can make a free throw
Miami is 349th nationally if free throw percentage, which is a stat that shocked me when I saw it. The Hurricanes have talented guards up and down their roster, but their best free throw shoooter is starting center Dewan Huell at 67 percent? The Hurricanes are also 323rd in free throw rate, meaning that not only do they miss free throws when they actually get to the free throw line, but there aren't 30 teams that get to the line less often than they do. There are only two teams that get a smaller percentage of their points from the free throw line than Miami does – Army and Kansas – but the Hurricanes don't rely on the three-ball like those teams do. This is something to keep an eye on. (Rob Dauster)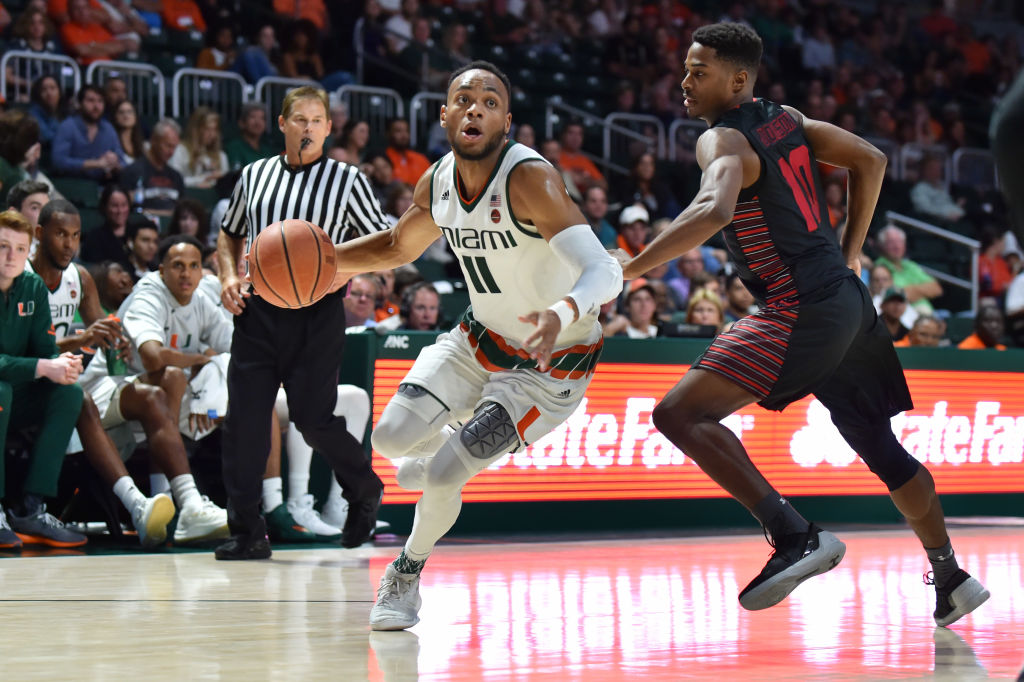 MICHIGAN: Point guard clarity
Michigan currently has three point guards – sophomore Zavier Simpson, freshman Eli Brooks and grad transfers Jaaron Simmons – and none of them have been good enough to take over the role full time. That's a major problem for the Wolverines considering how important the lead-guard spot is to Michigan's offense under John Beilein. (RD)
MICHIGAN STATE: More three-point shooting
Tom Izzo and his Spartans are off to a great start but they wish for more three-point shooting help for Cassius Winston. The sophomore point guard has shot a ridiculous 57 percent from distance to start the season but Michigan State only sits at 39 percent as a team. Others like Josh Langford and Miles Bridges have been steady so far. Then there are others like Matt McQuaid and Jaren Jackson Jr. who need to pick it up when it comes to perimeter efficiency. (Scott Phillips)
MINNESOTA: Swag
Getting its swagger back is on top of the Minnesota holiday wish list. Since nearly blowing a game against Alabama when the Crimson Tide only had three players, the Golden Gophers have dropped three of their last five games, and one of those wins was only by one point against a mediocre Missouri Valley team in Drake. Minnesota went from looking like a Big Ten title contender to now being a major question in a down year for the league. Minnesota can regain confidence and be among the league's best. But this recent slide has been troubling. (SP)
NEVADA: Improved communication
The Wolf Pack had two opportunities for quality wins slip from their grasp earlier this month, as an overtime loss at Texas Tech was followed by a loss to TCU in Los Angeles. Eric Musselman's squad followed that up with a win over Radford, with the head coach noting afterward that his team needs to get better at communicating with each other. Given the number of new faces on the court one could argue that such an issue is to be expected, but that can lead to mistakes that can be avoided on both ends of the floor. If Nevada is to repeat in a Mountain West that appears to have improved at the top, they'll need to address this in the games leading up to the start of conference play. (RJ)
NORTH CAROLINA: A freshman big to fast forward three seasons
I'm more bullish on North Carolina now than I ever thought I would be on them this season. Luke Maye has been nothing short of sensational, Kenny Williams has improved and Joel Berry II is Joel Berry II. But the thing this group is missing is a big, physical low-post presence. Roy Williams' best teams completely dominate the glass on both ends of the floor and have a hoss on the block they can dump the ball down into. They have a couple of freshman this year that look like they could end up being that player is two or three years. So what Roy Williams needs is a time machine, something that can make Sterling Manley or Garrison Brooks a senior instead of a freshman. (RD)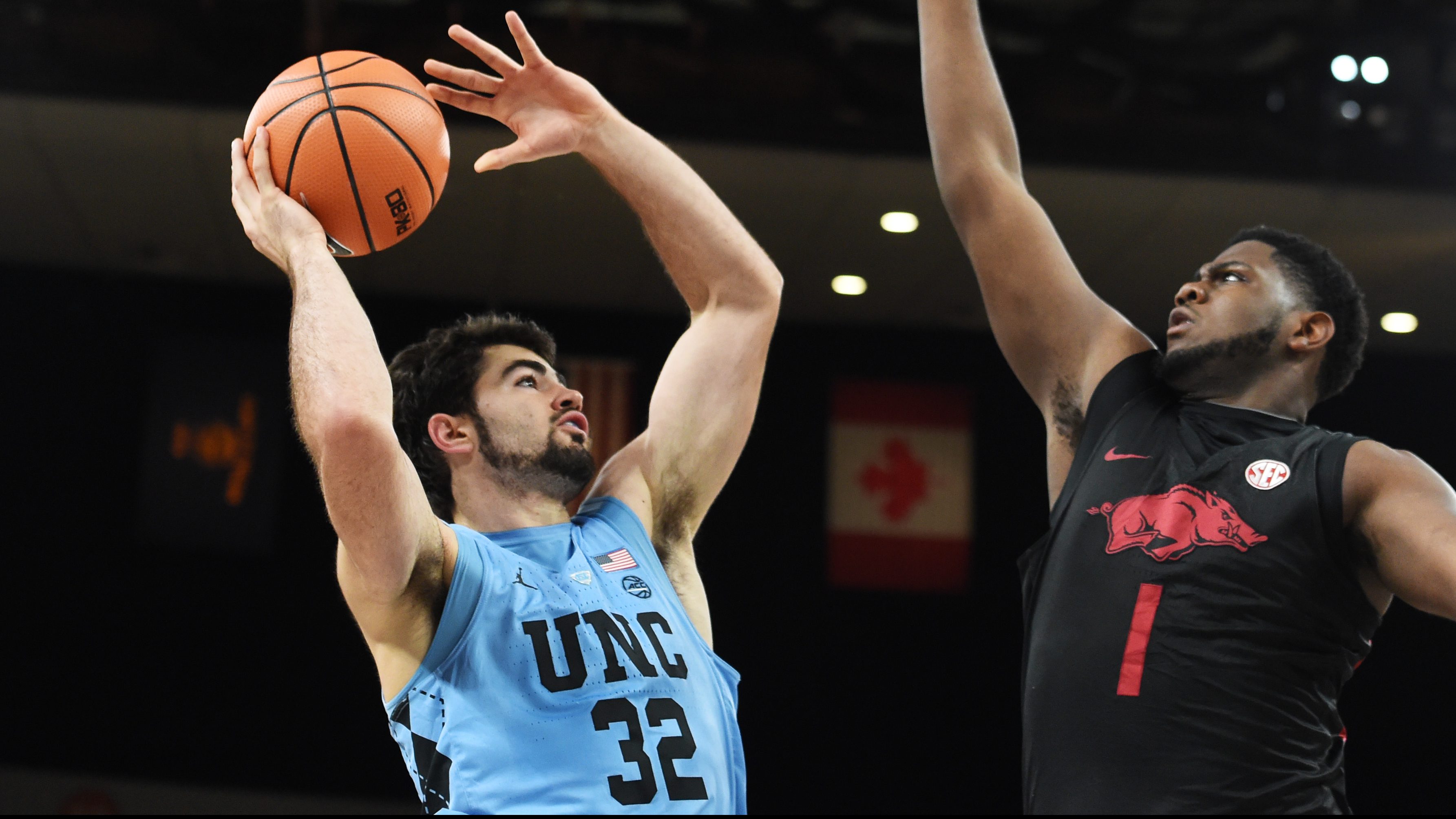 NORTHWESTERN: Their home
The Wildcats wish the Welsh-Ryan Arena renovations were already finished so they could return to playing home games on campus. Experiencing an early-season lull that includes losses to Creighton, Texas Tech, Georgia Tech and Purdue, the Wildcats could really use the pick-me-up of enthusiastic home crowds during Big Ten play. Instead, this team has to settle for playing near O'Hare at the old and dumpy Allstate Arena, where the crowds for Northwestern basketball haven't translated from last season. (SP)
NOTRE DAME: Bonzie's perimeter shooting
The return of Bonzie Colson's perimeter jumper is something that Notre Dame has high atop its wishlist. The senior All-American candidate is once again throwing up unique double-doubles and wrecking opponents on most nights. But Colson's versatility has also been hindered by a cold-shooting start to the season as he only sits at 29 percent from three-point range. Part of the drop in Colson's three-point percentage can be equated to uptick in attempts, but Colson has to be able to knock more of them down to keep opposing defenders honest. If Colson finds his perimeter touch, Notre Dame's offense can become really scary. (SP)
OKLAHOMA: Balance, balance, balance
Lon Kruger would really like more than one season with Trae Young, but not even Santa Claus could deliver that given how dominant the freshman point guard has been. Instead, Kruger is likely asking for consistency from his supporting cast. The Sooners are relying heavily on Young, and he's awesome, but balance will help on the nights where he doesn't have it. If that happens, something unexpectedly special could be going down in Norman. (Travis Hines)
OREGON: More trips to the foul line
For the number of offensive options that this team has, they've had a tough time getting to the foul line thus far. As a team Oregon has a free throw rate that ranked 228th in the country, which can happen when a team's top two scorers — in this case Payton Pritchard and Elijah Brown — tend to do more of their scoring by way of the jump shot as opposed to attacking defenses off the dribble. Troy Brown can help in this area given his versatility, and his continued growth (and resulting assertiveness, hopefully) could help Oregon contend in the Pac-12. (RJ)
PURDUE: Michigan State to tank
Purdue is wishing for some Michigan State slip ups in Big Ten play. While the Spartans have been the clear class of the Big Ten early this season, Purdue can easily make the case for being second best in the conference after a seven-game winning streak. Armed with a favorable conference schedule, the Boilermakers only play the Spartans one time and they already earned a road win at Maryland. Purdue doesn't have to play Northwestern again after already beating them. With that schedule, and an experienced roster, Purdue is hoping to stay involved in the conference title race. (SP)
RHODE ISLAND: Health
The win over the College of Charleston was a struggle for the Rams, but in addition to the win there was some other good news for Dan Hurley's team: E.C. Matthews was back on the court. Out since the loss to Nevada with a broken wrist, the return of Matthews is a big deal for a team that's struggled with injuries for much of non-conference play. Cyril Langevine was slowed by a sports hernia, but his play in that win bodes well for the Rams moving forward. So simply put, URI just needs to stay healthy moving forward. With all hands on deck, this is a group that at minimum should make a return trip to the NCAA tournament. (RJ)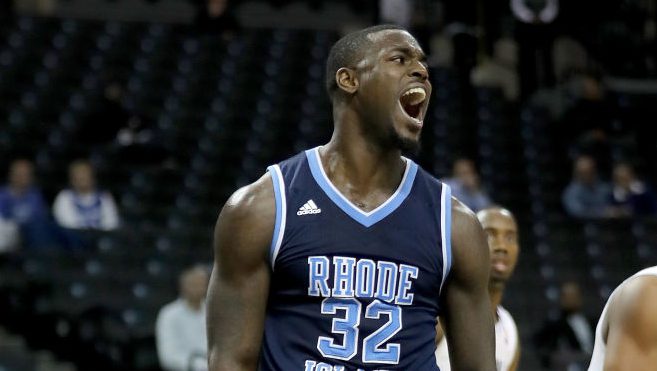 SAINT MARY'S: Defense
The Gaels have been one of the best offensive teams in the country thus far, ranking third in adjusted offensive efficiency per Ken Pomeroy's numbers. With the likes of Jock Landale and Emmett Naar on the court, producing on that end of the floor won't be an issue for Randy Bennett's team. What has been an issue is the defense, with opponents boasting an effective field goal percentage of 52.6 percent. What would help Saint Mary's would be an improvement in keeping teams out of the paint, with opponents attempting nearly 34 percent of their shots at the rim according to Hoop-Math. To make a run at Gonzaga in the WCC as many expected in the preseason, Saint Mary's has to improve defensively. (RJ)
SETON HALL: A pure point guard
It doesn't even have to be a good one. They just need someone on the roster who is at his best initiating offense, getting into the lane and making people around him better, because they loaded that Khadeen Carrington is being asked to carry does not allow him to be his best self. Last year, playing off the ball, Carrington averaged 17.1 points and shot 42.4 percent from the floor and 38.2 percent from three. This year, as a lead guard, he's averaging 11.7 points and shooting 36.7 percent from the floor and 21.6 percent from three. Someone to take the pressure off him – or hell, maybe even someone to simply get him some open looks so he can snap out of this slump – would go a long way towards making the Pirates the top 15 team they should be. (RD)