Over the course of the next three days, we at College Basketball Talk will be cruising through a list of college basketball's best teams, attempting to figure out who or what they need to add.
Put another way, with the holidays right around the corner, if your favorite team was able to ask for one thing as a gift, what would it be?
Do they need to add a point guard?
Is there enough big man depth on the roster?
Can they shoot?
Can they guard?
Today, we'll roll through everyone from Alabama to Louisville.
Let's get into it.
ALABAMA: Another scoring threat
Collin Sexton is awesome, and Avery Johnson no doubt wants him to continue being so, but the Crimson Tide could really use a little more help. Sexton's usage rate is at 32.8 percent, one of the highest in the country and he averages nearly as many points per game (21.8) as the Tide's next top two scorers combined (24.5). (Travis Hines)
ARIZONA: A healthy Allonzo Trier
Just when the Wildcats seemed to be building momentum towards the Pac-12 opener against Arizona State, Allonzo Trier goes down with a left knee injury against North Dakota State. The exact diagnosis isn't known just yet, but the Wildcats really need him on the court if they're to reach their potential. Trier's been incredibly efficient, and given how well he's played having to sit out an extended period of time would be unfair. (Raphielle Johnson)
ARIZONA STATE: Improved defensive rebounding
While many of us seem to believe in the Sun Devils at this point, the KenPom numbers aren't as sold and for one very good reason: this team has work to do on the defensive glass. Arizona State's opponents rebound 30.6 percent of their misses, with ASU ranking 219th nationally in defensive rebounding percentage as a result. Adding Mickey Mitchell to the mix gives them another front court option, and eventually Kimani Lawrence will do the same once healthy. This isn't the tallest team, but they're capable of being better on the defensive glass than they have been. (RJ)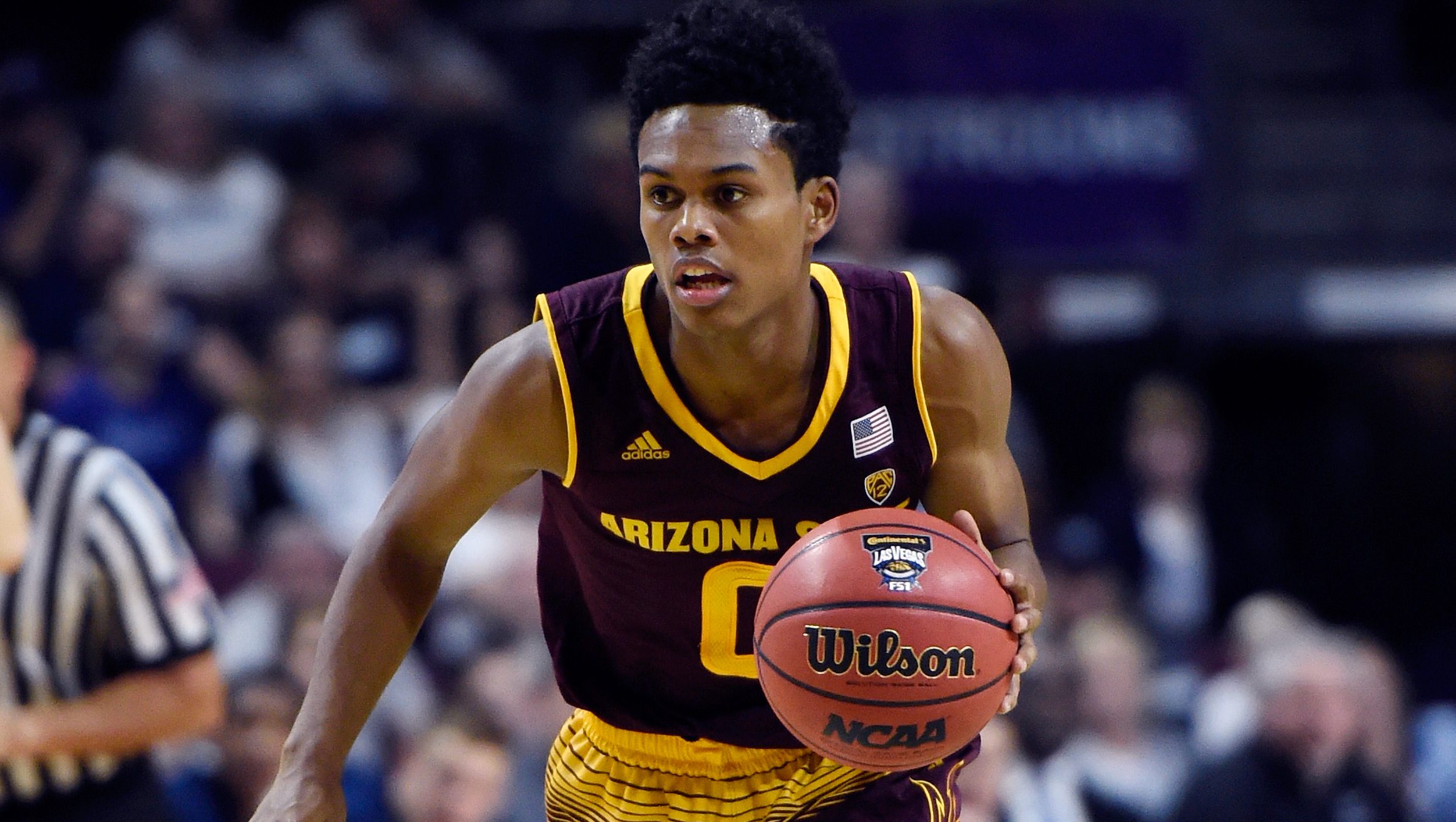 ARKANSAS: Consistency from Daniel Gafford
Arkansas could probably use some more frontcourt depth, but I don't think that is all that necessary given what they currently have on their roster. Their guards are good and old, which is an ideal combination in the collegiate ranks, and there are some big bodies on their bench that can, at the very least, take up space and provide fouls. Their x-factor, however, is freshman center Daniel Gafford, who has been excellent for the most part. In Arkansas' eight win, he's averaging 14 points, 5.9 boards and 2.3 blocks. In their two losses? He's averaging 5.0 points, 6.0 boards and 1.o blocks in just 16.5 minutes.
BAYLOR: Anonymity
The Bears have gone somewhat under the radar this season with losses to Xavier and Wichita State depressing their national cachet, but that's got to be what Scott Drew wants for his team. Baylor always seems to be at its best when its undervalued and not saddled with a ton of expectation. The computers love this team. Drew will probably be happy if they're the only ones that really heap praise until mid-February. (TH)
CINCINNATI: The AAC to be better
The Bearcats and head coach Mick Cronin are hoping the American gives them a legitimate schedule to help them land a top-four seed on Selection Sunday. With the No. 215 non-conference strength of schedule right now, according to KenPom, Cincinnati didn't exactly help its cause over the last several months. There were opportunities for wins over Xavier and Florida that failed. Wins over programs like Mississippi State and UCLA don't look all that impressive. Cincinnati had better hope its conference gives them enough quality games to be considered on par with the other power leagues. (Scott Phillips)
CREIGHTON: More people to notice Khyri Thomas
Left off of the preseason All-Big East teams this fall, the Bluejays wish for more national respect for junior guard Khyri Thomas. Already regarded as one of the nation's better perimeter defenders, the 6-foot-3 Thomas has expanded his offensive game enough to become a consistent second scoring threat behind Marcus Foster. But nobody ever seems to talk about Thomas. He consistently covers the opposing team's best perimeter option while providing efficient offense for a 9-2 team. It's time to start paying attention to Thomas. And don't be surprised if he earns Big East honors at the end of the year. (SP)
DUKE: Frontcourt defenders
There are a handful of issues currently present on this Duke roster. Grayson Allen has been inconsistent this year. Trevon Duval is not a natural point guard. They don't have the kind of depth they had hoped for. Wendell Carter has not been as efficient as the staff would have liked. But the biggest problem Duke is currently dealing with is on the defensive side of the ball, specifically with their big men. Marvin Bagley III, Carter and Marques Bolden are not great rim protectors. But they also are not great at defending perimeter fours. The biggest issue, however, is that none of them are all that good guarding ball-screens. That's why they lost to Boston College, because Jim Christian schemed ball-screen after ball-screen after ball-screen, and Duke's big men had no answer. (RD)
FLORIDA: Toughness
This isn't my idea. If it was me making this pick I would lean towards adding a big wing that can defend and make threes; another year of eligibility for Justin Leon or Devin Robinson to be allowed to play his senior season. Something like that. But if you listen to what the Florida players say after losses – and after their win over Cincinnati, the only game they've won in their last five – it's toughness, both physical and mental, that they lack. (RD)
FLORIDA STATE: Better lead guard play
Florida State wishes to find players who can take care of the ball. The Seminoles have been one of the fun surprises in college hoops this season thanks to their depth and athleticism. This team also coughs up the ball 14 times per game, including 22 in a one-point loss to Oklahoma State last weekend. When you also factor that the Seminoles have faced an underwhelming non-conference schedule then how is this team going to handle pressure once they hit the ACC? (SP)
GONZAGA: Better perimeter defense
There isn't a whole lot to single out when it comes to the flaws of this team. There have been times when the Zags have turned the ball over more than one would like, but with Josh Perkins running the show and weapons on the perimeter and in the paint the offense should be fine. Defensively, the three-point percentage defense could stand to improve some with opponents making 38.0 percent of their looks on the season. And given how good last year's team was across the board on that end of the floor, asking Santa for better showings on that end of the floor may make the most sense for Mark Few's team. (RJ)
IOWA STATE: Frontcourt production
Things are going better for the Cyclones than anyone could have imagined with eight-straight wins to offset a disastrous 0-2 start, but the Cyclones could still use some more production up front. Steve Prohm has to be hoping his two young forwards – Solomon Young and Cameron Lard – can consistently put up numbers come Big 12 play. (TH)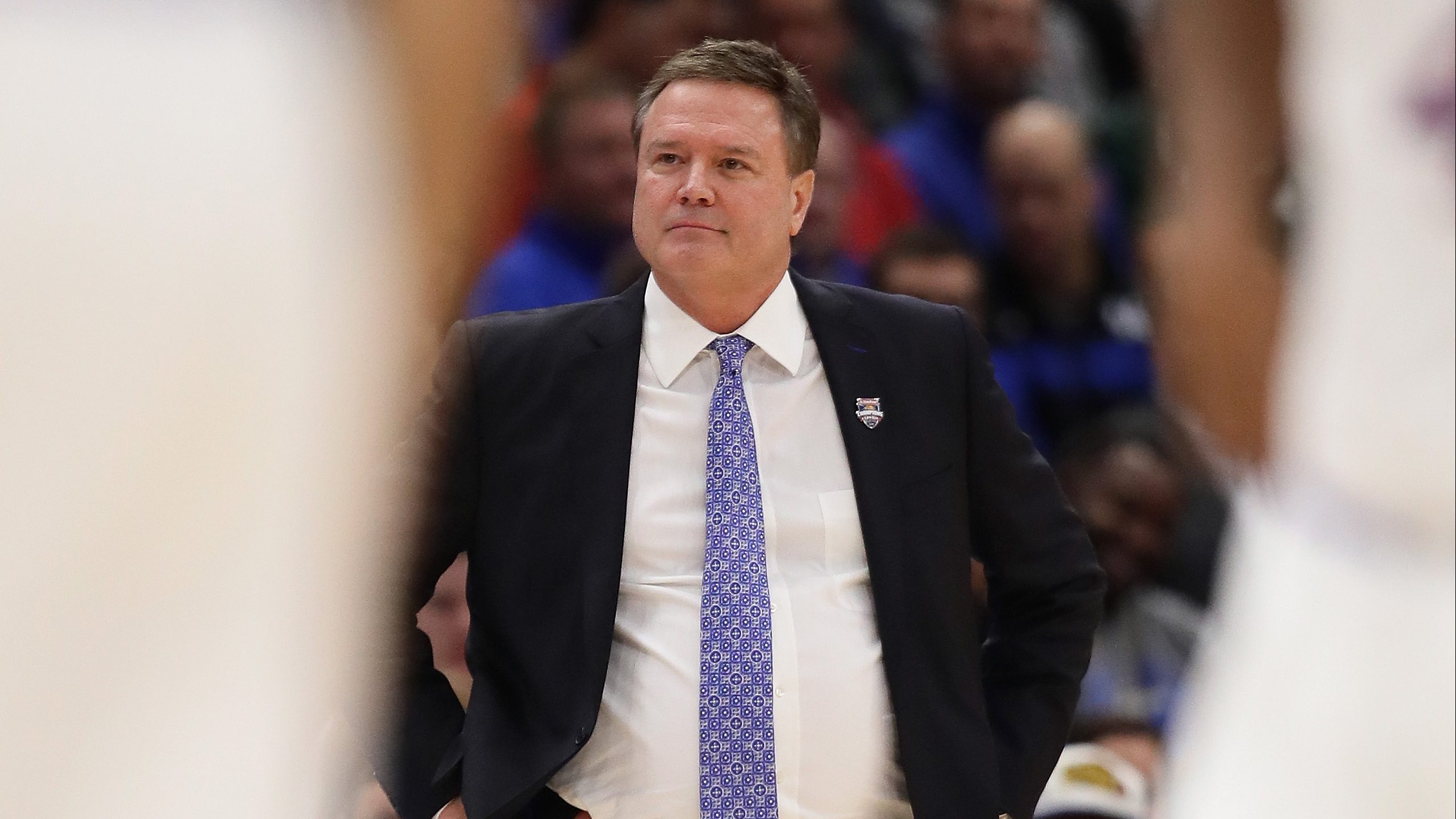 KANSAS: Bodies, preferably large ones
It's pretty clear what Bill Self is hoping for, and that's a couple of eligible big men. Self previously said that he's optimistic about Billy Preston getting on the floor after the school – and NCAA – clear up the situation regarding the car he was driving around campus, and said Monday night they feel "really, really good" about Silvia De Sousa's test scores that could clear the way for him to join the program. Self and the Jayhawks can probably count on a merry Christmas. (TH)
KENTUCKY: More of that three-point shooting
This one is obvious, right? Prior to Saturday, the Wildcats had played just a single team that had any business being in a game with a program like Kentucky. That's probably why they entered that shootout with Virginia Tech as the program that had gotten the least amount of points from beyond the arc in all of college basketball. That changed against the Hokies. Kentucky shot 11-for-22 from beyond the arc, and quietly, they are shooting 37 percent from three on the season. That's as much a product of the fact that they play the way Coach Cal wants them to play – he knows that they need to take advantage of their size and athleticism – but the fact they're making the shots they're taking is a good thing. If it continues to play out that way, Kentucky's ceiling gets much higher. (RD)
LOUISVILLE: The V.J. King we saw on Saturday to hang around
King tied a season-high with 17 points on Saturday against Memphis at the Garden, and it's not a coincidence that Louisville looked as good as they've looked against high-major competition all season long. The fact that they got hot from three helped, but I don't think it's a coincidence that happened at the same time as King's best game. He's arguably the most talented wing on the Louisville roster, a guy that was getting some hype as a breakout candidate heading into the season. If he can play up to his ability – which is what we saw against Memphis – then it gives Louisville another dimension offensively. (RD)