Over the course of the next three days, we at College Basketball Talk will be cruising through the best, the most surprising and the most disappointing teams in college basketball.
As of today, how should we view the 45 most interesting teams in the country based on preseason expectation? 
Are we more confident in them? Less confident? Still unsure?
We used five different labels here to help define how we feel about each of the 45 teams mentioned:
Bet The Mortgage
Raise
Check
Fold
Get Your Stuff And Go Home
Today, we go through everyone from Maryland to Seton Hall.
Let's get into it.
MARYLAND: Check
The Terrapins don't lack for young talent, with the sophomore class of Anthony Cowan Jr., Kevin Huerter and Justin Jackson being joined by talented freshmen Darry Morsell and Bruno Fernando. But the turnover issues of last season are still present, with Maryland turning the ball over on more than 23 percent of its possessions. Given how tight the Big Ten stands to be in the middle of the conference standings, giving away possessions could be the difference between earning a double-bye in the conference tournament and being in a spot where a team needs to go on a run to ensure itself of an NCAA tournament bid. Maryland's been better with the turnovers of late, but I'd like to see this be the case against high-level competition before raising my bet. Also, while none of Maryland's losses have been particularly "bad," the losses to St. Bonaventure and Syracuse mean that this team has just one noteworthy non-conference win on its resume (Butler). (Raphielle Johnson)
MIAMI: Bet The Mortgage
I've been all-in on Miami since the preseason. I thought they were going to win the ACC before the season started, before they went into Minnesota and sent the Gophers on this mini-spiral, before Duke lost and it became trendy to think that someone other than Duke was the best team in that conference. That was also before I knew that Dewan Huell was going to be as good as he's been. We saw on Saturday what happens when Duke has to deal with ball-screens, and Jim Larrañaga loves ball-screens and has a roster full of talented, athletic guards that thrive in them. (Rob Dauster)
MICHIGAN: Fold
The Wolverines have not exactly been all that impressive this season. They blew a 20-point lead to Ohio State and lost to LSU in the Maui Invitational opener. The overtime win over UCLA on Saturday and a win at Texas on Tuesday do make me second-guess myself here, but I just have a difficult time projecting much out of a John Beilein-coached team with this many point guard question marks a month into the season. (RD)
MICHIGAN STATE: Bet The Mortgage
The Spartans have only lost to another national contender in Duke the first week of the season. Looking as deep and balanced as any team in the country, Michigan State has five double-figure scorers and a bench full of upperclass veterans. They might break the Big Ten's title drought. (Scott Phillips)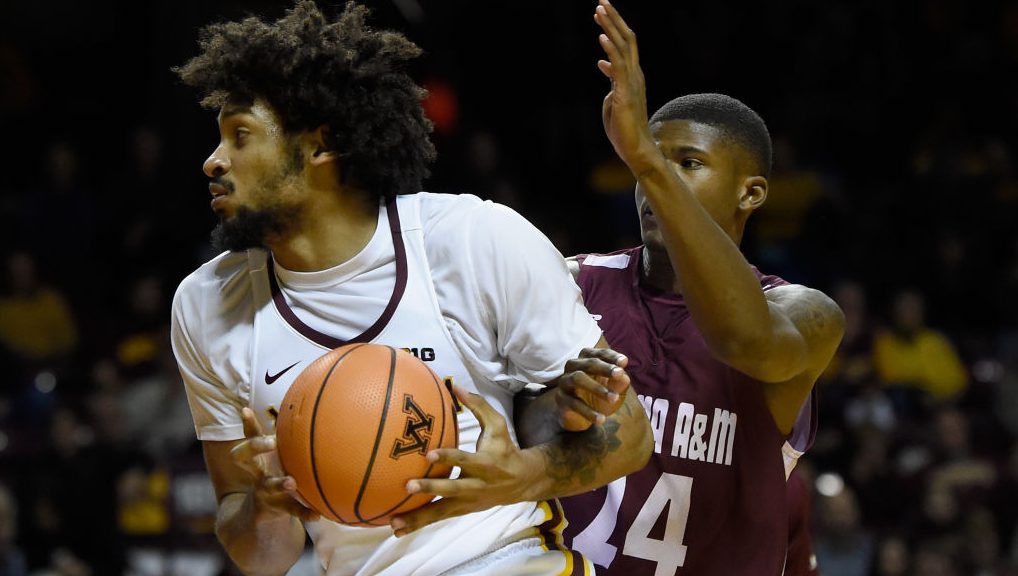 MINNESOTA: Fold
Since nearly blowing a lead while playing three Alabama players, the Golden Gophers have lost three of five games, including bad double-digit losses at Nebraska and Arkansas. For a team that hopes to make a run in March, Minnesota hasn't shown enough recent consistency against good teams to look like a major threat. Jordan Murphy looks like one of this season's biggest new stars but Minnesota is in a recent tailspin and the heart of the conference schedule has yet to begin. (SP)
NEVADA: Raise
The Wolf Pack missed out on two quality wins as they dropped close ones to Texas Tech and TCU last week, but this is still the team to beat in the Mountain West. The Martin twins have hit the ground running during their first season on the court after transferring in from NC State, and in Jordan Caroline they've got a versatile forward who's averaging 17.4 points and 9.5 rebounds per game. Purdue transfer Kendall Stephens has shot the ball well from the perimeter, and players such as Josh Hall, Lindsey Drew and Hallice Cooke are all solid contributors as well. UNLV, Boise State and Wyoming are also worth keeping tabs on in the Mountain West, but Eric Musselman's ability to blend together talented transfers with players who have already been part of the program is what makes Nevada such a threat. (RJ)
NORTH CAROLINA: Check
I had North Carolina down as a raise until I realized that they were ranked No. 7 in both polls. If that's where they are in the national consciousness, that's probably fair. I'd argue that's their ceiling. Remember, we're talking about a team that is currently getting all-american performances out of Luke Maye on a nightly basis, a team where Maye is the only big man on the roster that isn't a freshman. If being a top ten team is the baseline we're working with here, then North Carolina is a check. (RD)
NORTHWESTERN: Fold
Not showing nearly the same focus and intensity as last season's NCAA tournament team, Northwestern has been sluggish defensively against strong competition. Only owning an overtime home win over Illinois, the Wildcats have fallen to Creighton, Texas Tech, Georgia Tech and Purdue. The next stretch of three non-conference games against DePaul, Valparaiso and Oklahoma are key. (SP)
NOTRE DAME: Raise
Although the Fighting Irish suffered a puzzling home loss to Ball State, there is still reason to be optimistic. Bonzie Colson hasn't found his touch from the outside and could get hot at any point. Younger role players like Rex Pflueger and D.J. Harvey have room to grow. Notre Dame has a favorable ACC schedule. Notre Dame's offense is still potent and they have plenty of weapons. (SP)
OKLAHOMA: Raise
The Sooners have Trae Young.
Bet on the Sooners. (Travis Hines)
OREGON: Check
When it comes to the on-court product, the impulse when it comes to Oregon is to trust that Dana Altman will have it all figured out for conference play and the Ducks will be a Pac-12 contender. Maybe that happens again this season, but thus far the Ducks have largely been a jump-shooting team that struggles when it comes to getting to the foul line (254th in free throw rate). And when you're shooting just 36.1 percent from three, that could be an issue. Despite the additions of talented offensive options such as Elijah Brown and Troy Brown, Oregon hasn't been as efficient offensively as past Altman-coached teams have been. And I'd argue that this team doesn't have as many versatile players who can fill a variety of roles on both ends of the court as past Oregon teams have possessed, either. Don't give up on Oregon, but don't be in a hurry to add money to the pot either. (RJ)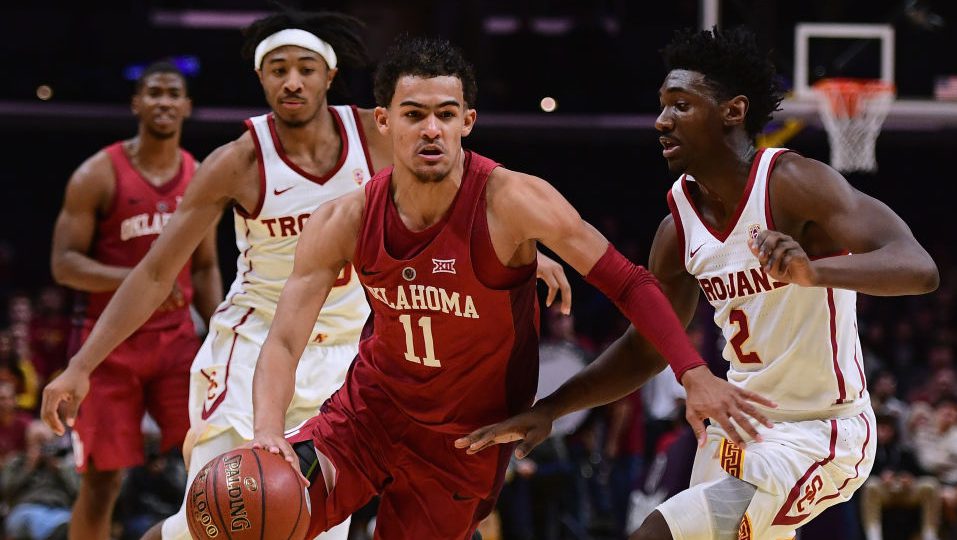 PURDUE: Raise
Minus a poor stretch at Battle 4 Atlantis, Purdue has looked like a veteran team with a number of options. Owning quality wins over Arizona, Louisville, Marquette, Maryland and Northwestern, the Boilermakers look like a potentially strong team in a weak Big Ten. Sophomore guard Carsen Edwards has blossomed as a scorer and he has weapons like Dakota Mathias, Vincent Edwards and Isaac Haas around him. (SP)
RHODE ISLAND: Raise
That win over Seton Hall, which came without the injured E.C. Matthews, will do wonders for URI's profile as it looks to earn a second consecutive trip to the NCAA tournament. The perimeter is deep and talented, even without Matthews, with Jared Terrell, Jeff Dowtin Jr., Jarvis Garrett and an emerging freshman in Darron "Fatts" Russell among the contributors. The front court is the question mark; if Nikola Akele, Cyril Langevine and Andre Berry can provide consistent production the Rams should be able to take care of business in the Atlantic 10 and get back to the NCAA tournament. I'd raise on Dan Hurley's team, but maybe exercise some caution with the dollar amount until Matthews returns to the court. (RJ)
SAINT MARY'S: Check
This is a good team and the biggest threat to Gonzaga in the race for the WCC title. But here's the question that arose from those losses to Washington State and Georgia in the Wooden Legacy: can this group slow down dynamic guards? Malachi Flynn did his thing for Washington State, and in the third-place game Georgia's Juwan Parker, William Jackson and Tyree Crump all performed well. The Gaels haven't lost since, taking care of Cal, Sacramento State and Seattle, but that's to be expected. Emmett Naar and Jock Landale are capable, talented players who will lead the way, and Randy Bennett's team will once again produce a gaudy win total. But due to the lack of a marquee non-conference win, those games against Gonzaga are of even greater importance to Saint Mary's. Talent-wise this is an NCAA tournament team, but will the profile be good enough to get Saint Mary's a good seed as well come March? That's my concern. (RJ)
SETON HALL: Raise
So here's the thing about Seton Hall: To date, they've been about what I expected them to be entering the season. They look like they may be the best team in the Big East not named Villanova. They are tough. They defend. They are nestled somewhere in the top 15 nationally. But I'm still bullish on the Pirates because their two best players haven't been their two best players. What does that mean? Well, Angel Delgado was a preseason all-american. Khadeen Carrington was a member of the preseason all-Big East team. Through the first month and change of the season, Desi Rodriguez has been Seton Hall's all-american and Myles Powell has been an all-Big East player. That's explainable – Delgado is dealing with double-teams, Carrington is still figuring out the point guard role – but it also means the Pirates haven't yet reached their ceiling. That's a good thing. (RD)