Over the course of the next three days, we at College Basketball Talk will be cruising through the best, the most surprising and the most disappointing teams in college basketball.
As of today, how should we view the 45 most interesting teams in the country based on preseason expectation? 
Are we more confident in them? Less confident? Still unsure?
We used five different labels here to help define how we feel about each of the 45 teams mentioned:
Bet The Mortgage
Raise
Check
Fold
Get Your Stuff And Go Home
Today, we go through everyone from Alabama to Louisville.
Let's get into it.
ALABAMA: Fold
Collin Sexton is awesome. He's fun to watch, he's efficient and he puts massive pressure on defenses. Still, the Tide may just not have enough to be a true contender in the SEC. Losses to Minnesota, UCF and Arizona suggest that Avery Johnson's group isn't strong enough past Sexton. (Travis Hines)
ARIZONA: Raise
It hasn't been pretty early for Arizona, especially with that 0-3 run in the Battle 4 Atlantis. Yet despite the issues this team needs to address, most notably its defense – especially when DeAndre Ayton and Dusan Ristic are on the court at the same time – Arizona has one of the best 1-2 tandems in Ayton and Allonzo Trier. Ayton's damn near unstoppable offensively, as he can score inside and out which makes him an absolute handful for just about any team Arizona faces. And for all the talk of Trier's shot selection last season, he's been one of the most efficient players in the country. After taking six of his seven shots from three and attempting just two free throws in the win over Texas A&M, Trier managed to earn 16 free throw attempts with just six official shots from the field against Alabama. The return of Rawle Alkins gives Arizona a consistent peripheral offensive option moving forward, and I think Sean Miller will be able to turn this group into an adequate defensive unit. (Raphielle Johnson)
ARIZONA STATE: Raise
I still have questions about the Sun Devils when it comes to their defensive chops, especially with just two front court players who are 6-foot-9 or taller (Vitaliy Shibel and DeQuon Lake) and opponents rebounding just over 30 percent of their misses on the season. But if you have good guard play, and experienced at that, this can cover up a lot of issues in the college game. As their hashtag says the perimeter unit of Tra Holder, Shannon Evans II, Remy Martin and Kodi Justice is #Hard2Guard, and they all play with a chip on their shoulders that Bobby Hurley had during his own playing career. And there aren't many teams around that have two wins as good as Arizona State's over Xavier and Kansas on their resume. I believe in this group, and I'll believe even more if they can improve the defense (and rebounding). (RJ)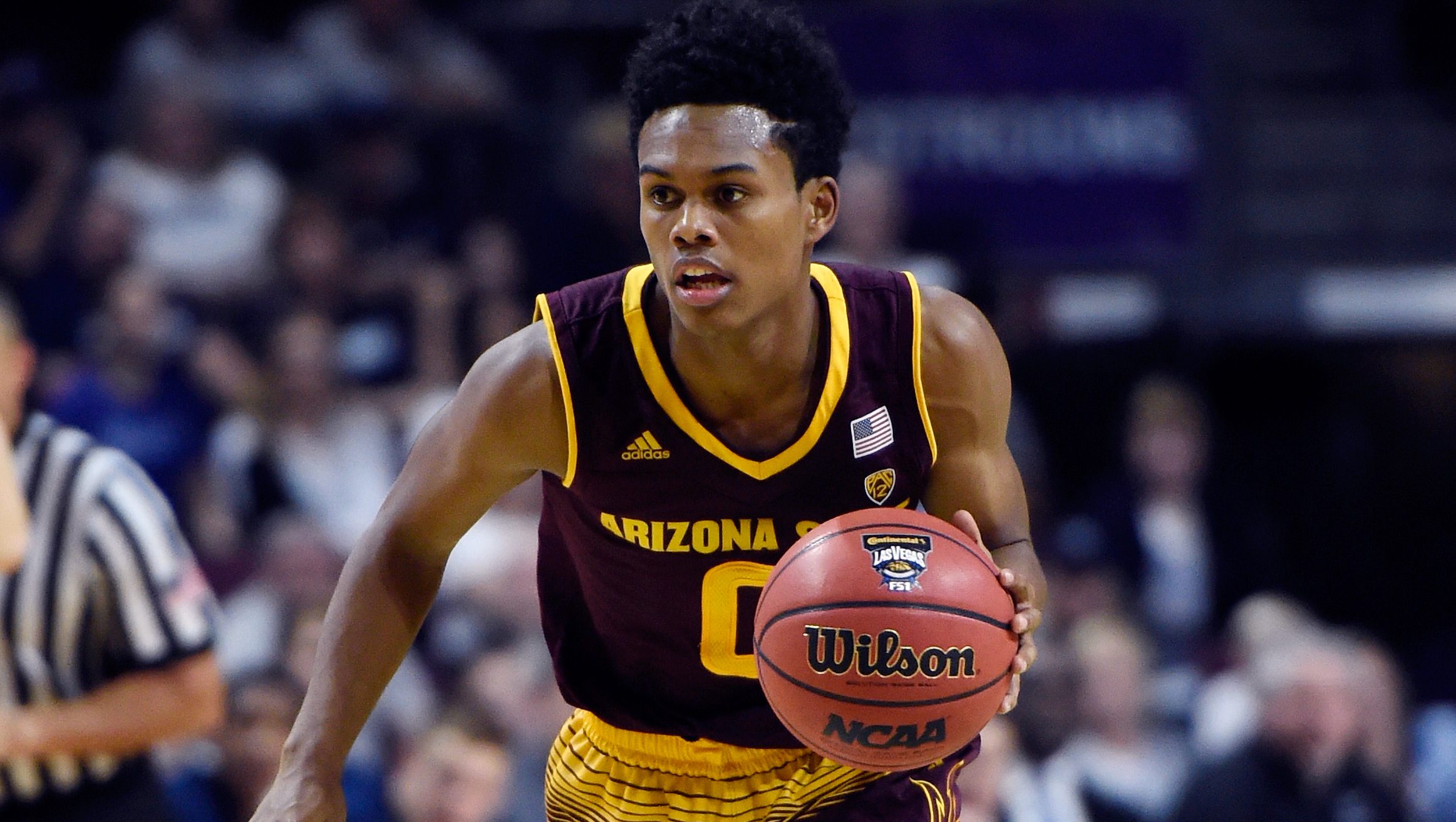 ARKANSAS: Check
The Razorbacks have my attention. They blew out UConn, they beat Minnesota soundly, they handled Oklahoma, they have a talented crop of veteran guards. But they also got smoked at Houston and beaten by North Carolina again. Mike Anderson's teams have a tendency to be great at home and miserable on the road. Before I make any sweeping proclamations about this Arkansas team, let's see what they can do on the road during league play. (Rob Dauster)
BAYLOR: Fold
A lot of the Bears' early-season success has been predicated on a defense that has really kept opponents in check. Is it sustainable though? Baylor is keeping opponents to 29.7 percent from 3-point range and an effective field goal percentage of 44.9. Those would all be the best numbers of a Scott Drew team in recent years – dramatically better than many of his teams. I'm skeptical that Baylor can keep up this pace. (TH)
CINCINNATI: Check
It's easy to be optimistic about a team with a top-five defense but Cincinnati hasn't defeated anybody of relevance this season. Losing to Xavier and Florida, the Bearcats' best win came over Mississippi State this week. Cincinnati can get balanced scoring on certain nights but on others they have to win in rock fights. Let's see them beat somebody good before we commit more to them. (Scott Phillips)
CREIGHTON: Check
There are things to like about the Bluejays. They have a great offense and own solid wins over Northwestern, Nebraska and UCLA. But Creighton has also fallen to better teams like Baylor and Gonzaga and they're still the Big East's fourth best team at this point. Are they truly any kind of contender or just a tournament team? (SP)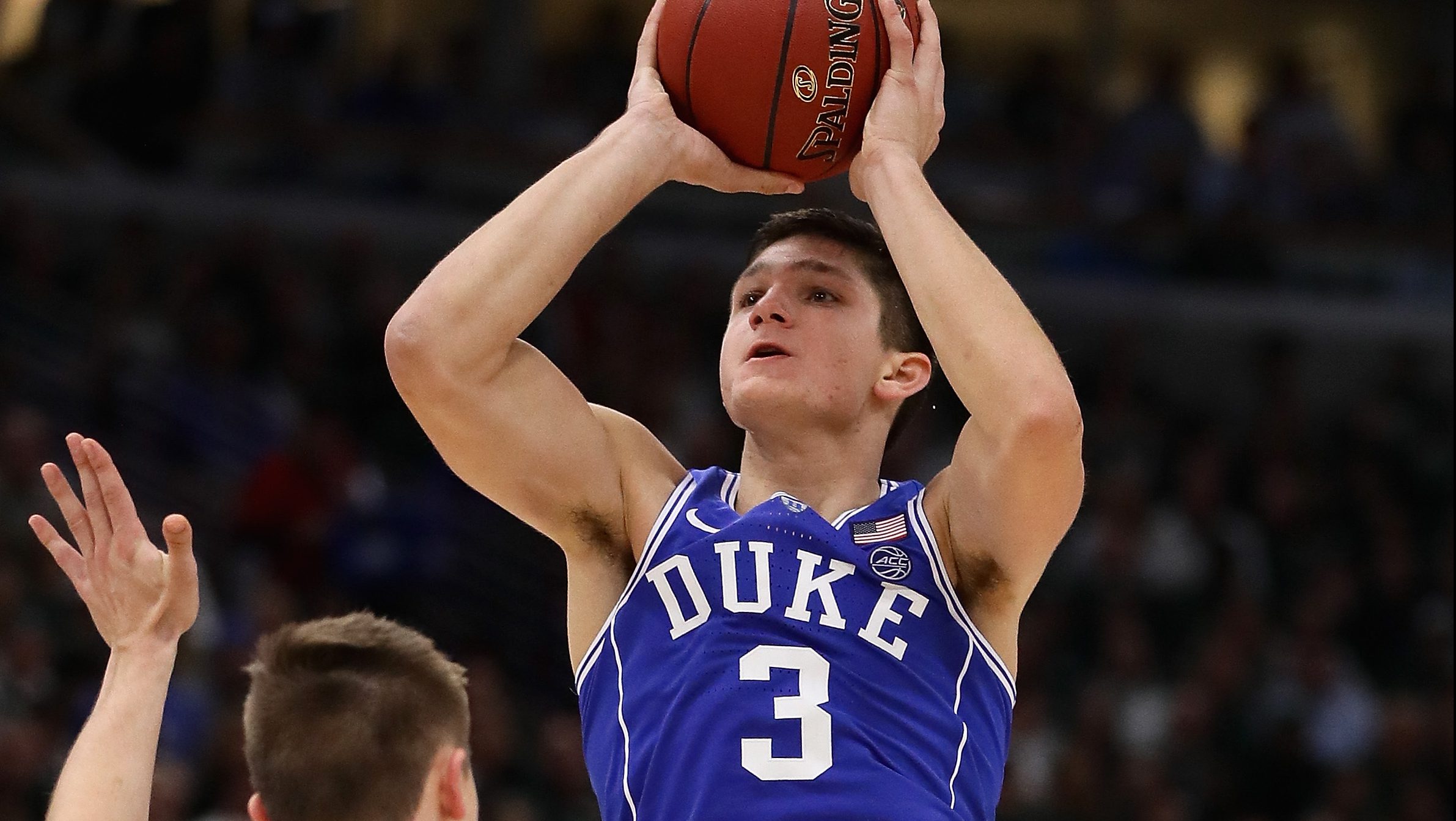 DUKE: Check
So I think I'm the only person covering college basketball that is worried about Duke right now. That might mean I'm an idiot. It might also mean I'm a genius. But here are my concerns, which I laid out in this column in more depth a couple of weeks ago:
They don't play defense all that well. Boston College's guards looked like all-americans running something as simple as pick-and-rolls every possession.
They don't seem to want to play all that hard until they're down by 10 points in the second half of a game they shouldn't be losing.
Trevon Duval is talented but he's not the best decision-maker we've seen at the point guard spot. When he goes to the bench, it forces Grayson Allen to play on the ball, which is not his best position.
Allen, as a result, has become a streaky shooter that seems to be a little too reliant on the jumper.
As a team, Duke is a little too reliant on their jumpers for a team that is not loaded with great shooters.
Maybe I'm reading too much into a young team going through some growing pains, but considering that Duke is, quite literally, the favorite to win the title in Vegas, let's wait before we put any more money in the middle. (RD)
FLORIDA: Raise
The Gators had their issues last week. They lost at home to in-state rival Florida State. They lost at home to Loyola-Chicago. That came after they blew a 17-point lead to Duke. None of those things are a good look for a top five team, and they took a hit in public perception as a result. I think that reaction may have swung the pendulum too far. They showed an impressive amount of toughness in their win over Cincinnati, and I have faith that Mike White will be able to figure this thing out. Plus, John Egbunu's return is looming. This isn't a top five team, but they're better than being a borderline top 25 team. (RD)
FLORIDA STATE: Raise
A surprising 9-0 start has Florida State in the top 25 after they smoked Florida on the road. Food for thought: Everyone freaked out about Arizona State's 10-point win on the road against a top five team, so why didn't they freak out about the Seminole's 17-point win on the road against a top five team? Junior Terance Mann has breakout potential in the ACC and Braian Angola can put up numbers across the board. This team is intriguing. (SP)
GONZAGA: Bet The Mortgage
Despite having a lot of holes to fill from last year's national runner-up team the Bulldogs are off to an 8-2 start with the only losses coming against Florida (in double overtime) and Villanova. Josh Perkins has done a good job of running the show, the perimeter rotation has both athleticism and talent, and the front court doesn't lack for bodies with Johnathan Williams III leading the way. Player such as Perkins, Williams, Killian Tillie and Silas Melson were part of last season's rotation so this isn't an inexperienced team by any stretch; they've simply got a decent number of players who are getting used to more significant roles than what they had in the past. Add in the presence of Mark Few, and Gonzaga has what it takes to once again play deep into the NCAA tournament. (RJ)
IOWA STATE: Check
Steve Prohm's team had a brutal start to the season, losing at Missouri and at home to Milwaukee, but a move to put Nick Weiler-Babb at point guard has energized the Cyclones and has them on a seven-game winning streak. Still, none of those seven wins are against impressive opponents. They topped Boise State without Chandler Hutchison on a neutral and a spiraling Iowa team at home. We just don't know enough yet about the Cyclones to see which way their season will go. (TH)
KANSAS: Raise
The Jayhawks have lost back-to-back games, but they're still immensely talented and coached by Bill Self. Kansas' roster was always flawed, but it's not something that can't be overcome with some tweaks – and the potential arrival of Silvio De Sousa next semester. Kansas remains the team to beat in the Big 12, and the reinforcements are (hopefully, in the case of Billy Preston) on the way. (TH)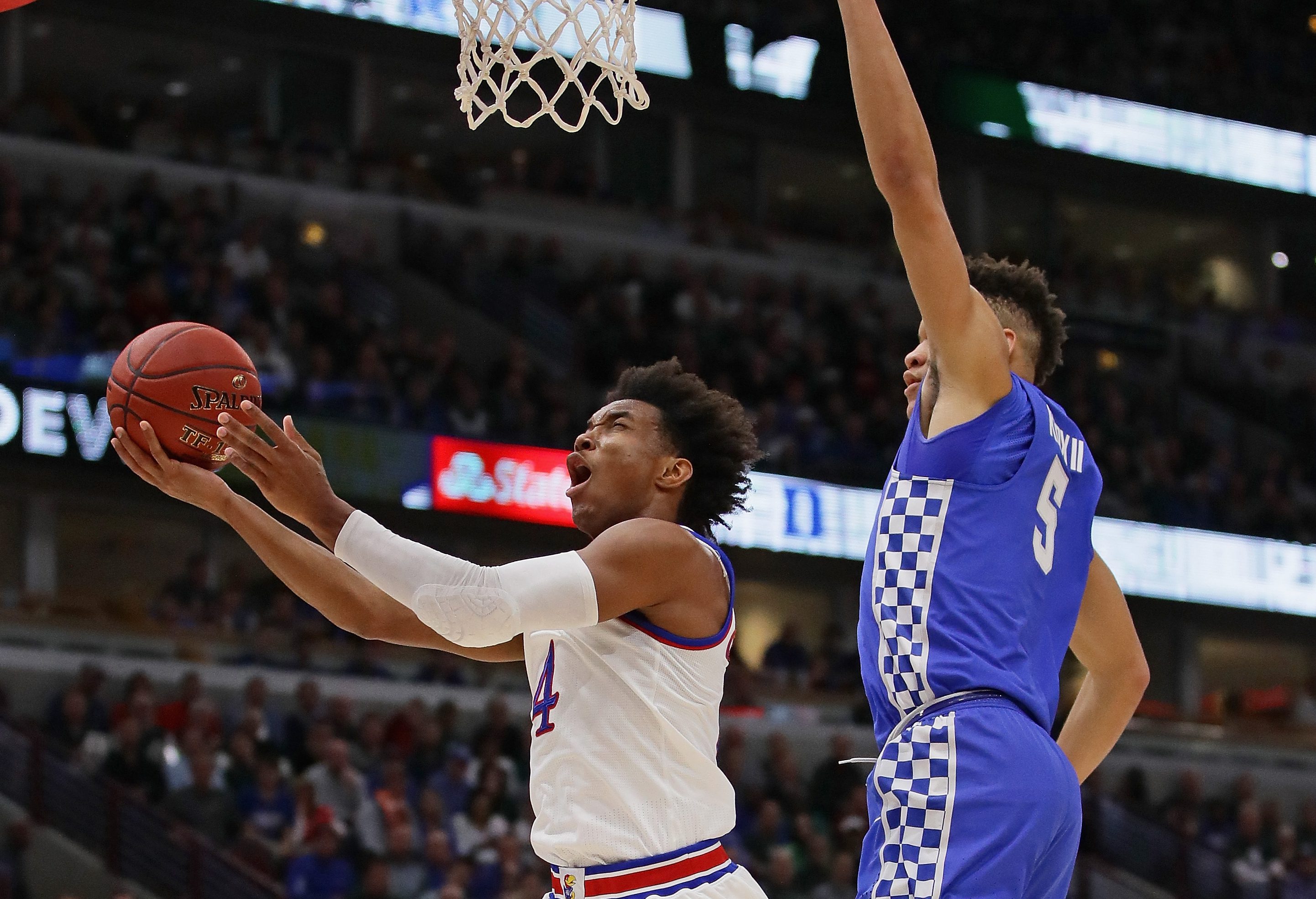 KENTUCKY: Raise
Frankly, I still have no idea what to make of this Kentucky team. They haven't really been tested beyond playing Kansas, and that Kansas team, as it would turn out, is not as good as we thought they were. They are still flawed – having one point guard that can score but can't guard and another that can guard but can't score is going to be endlessly frustrating – but they are also flying totally under the radar right now. If we've learned anything through the first month of the season, it's that no one outside of Michigan State and Villanova appear to actually be great. There is no third-best team in the country right now, best that I can tell. So why can't it be Kentucky? (RD)
LOUISVILLE: Fold
Prior to the season, reasonable minds could disagree about the status of the Louisville program in the post-Pitino era. There still was talent on the roster, and that talent was old enough that, in theory, they could coach themselves. But that hasn't exactly worked out. Shockingly, replacing one of the greatest college basketball coaches of all-time with a 32-year old interim in his first season as a head coach is not easy. Louisville will probably make the NCAA tournament still, but I can't see them being a contender for much of anything this season. Cut your losses now. (RD)