Beginning in September and running up until November 10th, the first day of the season, College Basketball Talk will be unveiling the 2017-2018 NBCSports.com college hoops preview package.
The label "under the radar" can be a tricky one to affix on a player, especially with there being more access to games and statistics thanks in large part to the internet.
What makes an "under the radar" player?
Not being discussed on the national television shows every night that he's on the court?
Or having one's contributions overlooked because they may not produce eye-popping numbers in the usual statistical categories?
We're going to take a shot at this here, naming some players who in our view are floating under the radar heading into the 2017-18 season.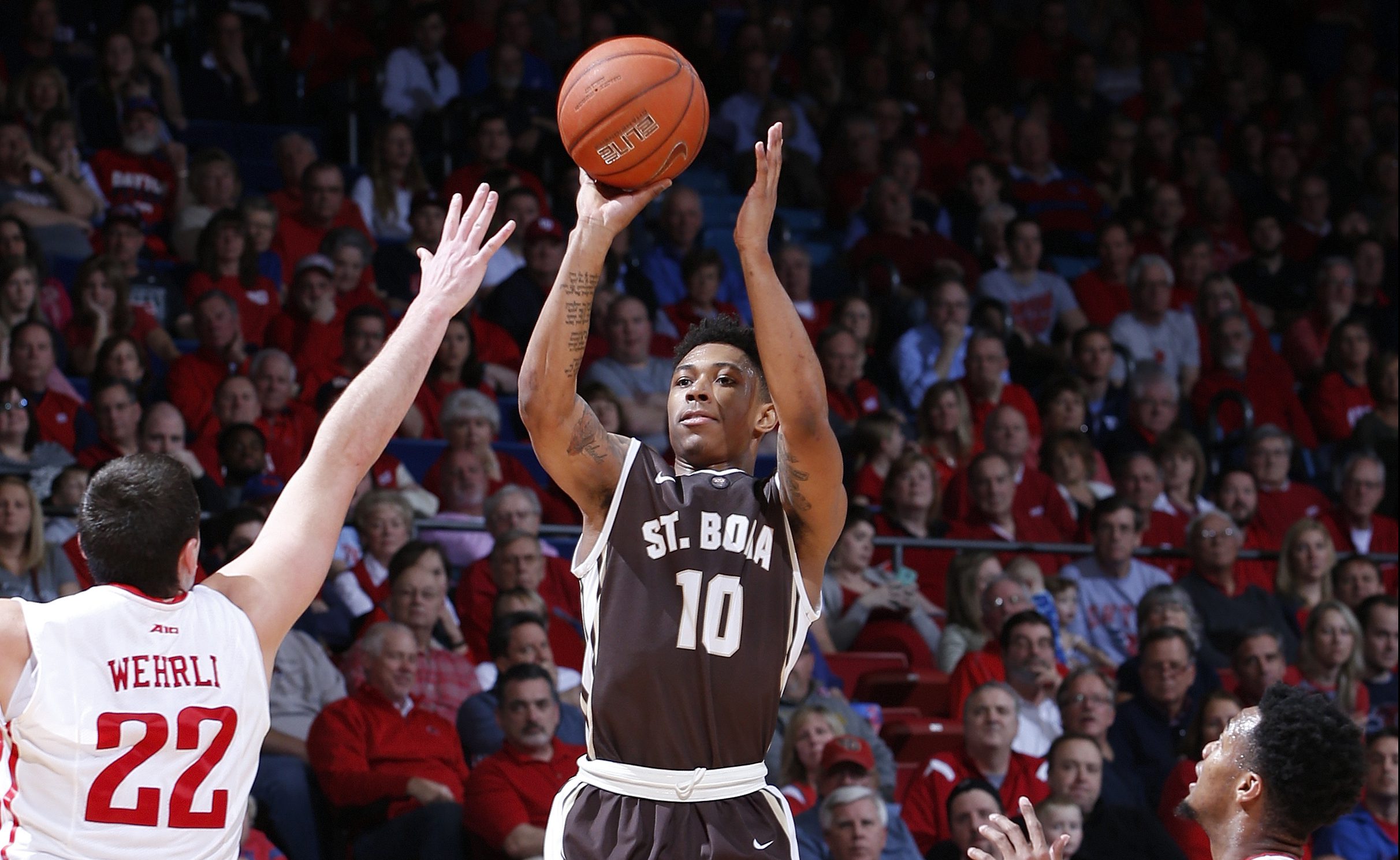 PG Jaylen Adams, St. Bonaventure
One could argue that Adams' backcourt sidekick Matt Mobley deserves to be on this list as well. But the pick here is Adams, as he's coming off of a junior season in which he averaged 20.6 points, 6.5 assists and 3.7 rebounds per game, Adams is entrusted in producing offense not only for himself but for his teammates as well, and more often than not he gets the job done for Mark Schmidt's Bonnies. Adams is a key reason why the Bonnies are expected to contend in the Atlantic 10 and could earn their first NCAA tournament bid since 2012.
PF Peyton Aldridge, Davidson
Much to the chagrin of some, Aldridge was not on our list of the top 100 players in college basketball. And with Jack Gibbs out of eligibility, Aldridge has the potential to be one of the most productive offensive players in America this season. As a junior Aldridge averaged 20.5 points, 8.2 rebounds and 2.2 assists per game, producing an offensive rating of 118.5 as well. By March, leaving Aldridge off of the top 100 list could prove to be a major mistake.
PG Kyron Cartwright, Providence
Cartwright receives ample respect within the Big East, which is to be expected considering the fact that he was named the league's Most Improved Player last season. As a junior Cartwright averaged 11.4 points, 6.7 assists (tops in the Big East) and 3.5 rebounds per game. Look for this to be the season in which Cartwright becomes a household name nationally, as he leads a program aiming not only for its fifth consecutive NCAA tournament berth but a Big East title as well.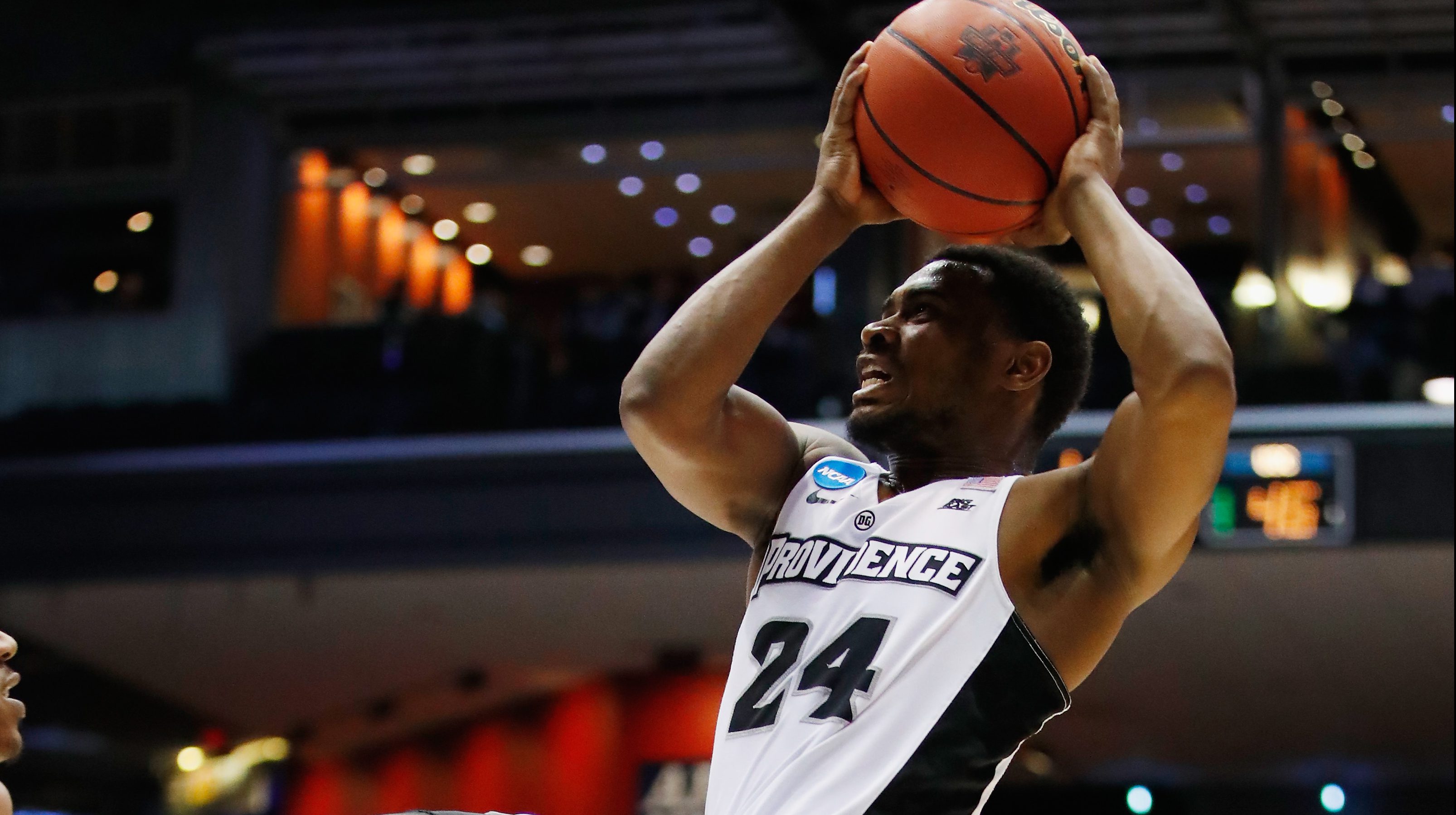 PF Mike Daum, South Dakota State
Daum's name is one that should be heard more often in 2017-18, given how productive he was as a sophomore last season. The 6-foot-9 power forward averaged 25.1 points and 8.1 rebounds per game last season, shooting 51.4 percent from the field, 41.8 percent from three and 86.9 percent from the foul line. A 6-foot-9 forward who attempted just over five of his shots (15.2 FGA per game) per night from three was nearly a 50/40/90 shooter. That's incredible, and Daum's name is one that more college basketball fans need to know.
SF/PF Vince Edwards, Purdue
With his size, standing at 6-foot-8, and skill set Edwards allows Purdue head coach Matt Painter to go a variety of ways with his matchups. Given the perimeter options on this team, including Carsen Edwards, Dakota Mathias, P.J. Thompson and freshman Nojel Eastern, Purdue can employ Edwards as a four to force mismatches at that position. Last season Edwards averaged 12.6 points, 4.9 rebounds and 3.2 assists per game, shooting 48.6 percent from the field, 42.3 percent from three and 82.0 percent from the foul line. Efficient offensively and solid on the other end of the floor, Edwards could merit All-America discussion come March.
PG Rob Gray Jr., Houston
The American Athletic Conference is loaded with guards this season, and among the best in the conference is Rob Gray Jr. The 6-foot-1 redshirt senior averaged 20.6 points, 3.7 rebounds and 2.9 assists per game for the Cougars last season, earning first team all-conference honors as a result. Gray is certainly given the respect he deserves within the American, but has he received enough respect nationally? Look for that to change this season as he looks to lead the Cougars to their first NCAA tournament bid since 2010.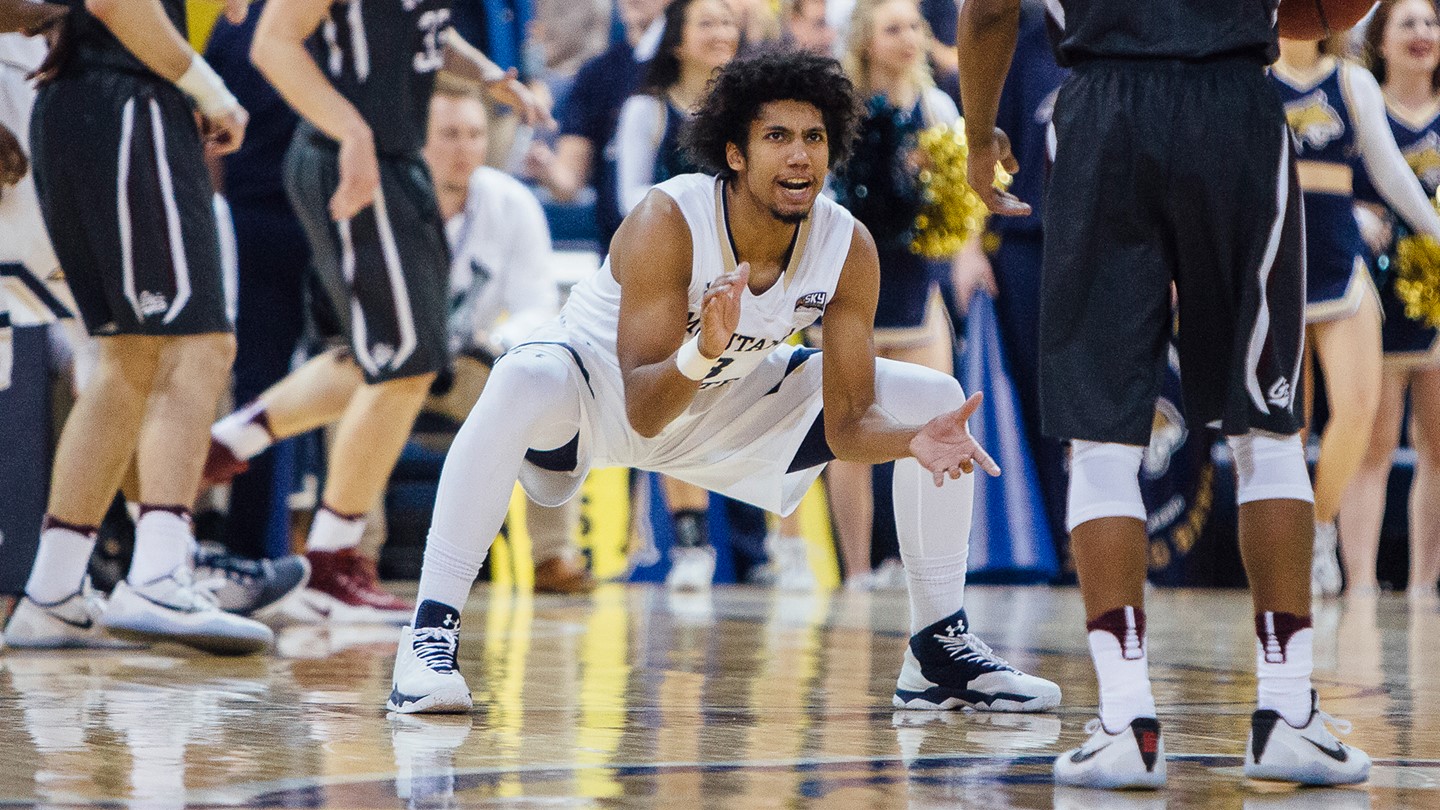 SG Tyler Hall, Montana State
Speaking of players who threatened the 50/40/90 mark last season, Tyler Hall did so while averaging 23.1 points, 5.4 rebounds and 2.8 assists per game last season. Shooting 47.6 percent from the field, 42.9 percent from three and 83.7 percent from the foul line, Hall produced an effective field goal percentage of 59.5 in 2016-17. The 6-foot-4 guard was a focal point of the Montana State offensive attack in each of his first two years with the program, and that's unlikely to change in 2017-18.
SG Mustapha Heron, Auburn
With the statuses of Danjel Purifoy and Austin Wiley undetermined at this point due to the ongoing FBI investigation (and fears of what the NCAA could do down the line), Auburn will begin its season shorthanded. But in Heron the Tigers have a talented shooting guard in Heron who can put points on the board in a flash. As a freshman Heron averaged 15.2 points and 6.1 rebounds per game, shooting 44.2 percent from the field and 42.3 percent from three. If there's one area where Heron could stand to improve from last season it's the turnover department, as he averaged 2.4 per night while dishing out just 1.3 assists per game.
PG Aaron Holiday, UCLA
After starting 32 games as a freshman Holiday moved into a reserve role last season to make room for Lonzo Ball, and he handled the adjustment well. Holiday averaged 12.3 points and 4.4 assists per game as a sophomore, with both numbers being improvements on his freshman year numbers (10.3, 4.0). With Ball, Bryce Alford and Isaac Hamilton all having moved on, more will be asked of Holiday alongside the likes of freshmen Jaylen Hands and Kris Wilkes. And given his abilities on both ends of the floor, Holiday may very well emerge as one of the top guards in the country in the eyes of those who aren't already rating him that high.
SG Quinndary Weatherspoon, Mississippi State
Two years after arriving in Starkville as part of a recruiting class headlined by Malik Newman (who is now at Kansas), it's Weatherspoon who is entrusted with the task of leading the way for Ben Howland's program. As a sophomore Weatherspoon averaged 16.5 points and 5.1 rebounds per game for the Bulldogs, shooting nearly 47 percent from the field and 37.3 percent from three with an effective field goal percentage of 53.3 percent. The talent on the roster has improved, which could in turn help one of the top perimeter talents in the SEC become more of a household name nationally.
Others worth considering: Joshua Braun (Grand Canyon), Bryant Crawford (Wake Forest), Terence Davis (Ole Miss), Drew Eubanks (Oregon State), Tra Holder (Arizona State), Shake Milton (SMU), Khyri Thomas (Creighton).