Beginning in September and running up until November 10th, the first day of the season, College Basketball Talk will be unveiling the 2017-2018 NBCSports.com college hoops preview package.
Today is the day where we work through a list of the college basketball stars that you're going to find out about this season.
The so-called 'Breakout Players'.
To be frank, we don't really have a criteria for this.
As long as you weren't one of the two or three best player on your team the previous season, or if you were and you just weren't anything close to a national name, you qualify.
We're not really all that strict around these parts.
As always, feel free to let us know where we erred in the comments or @CBTonNBC on twitter.
Nothing brings me more joy.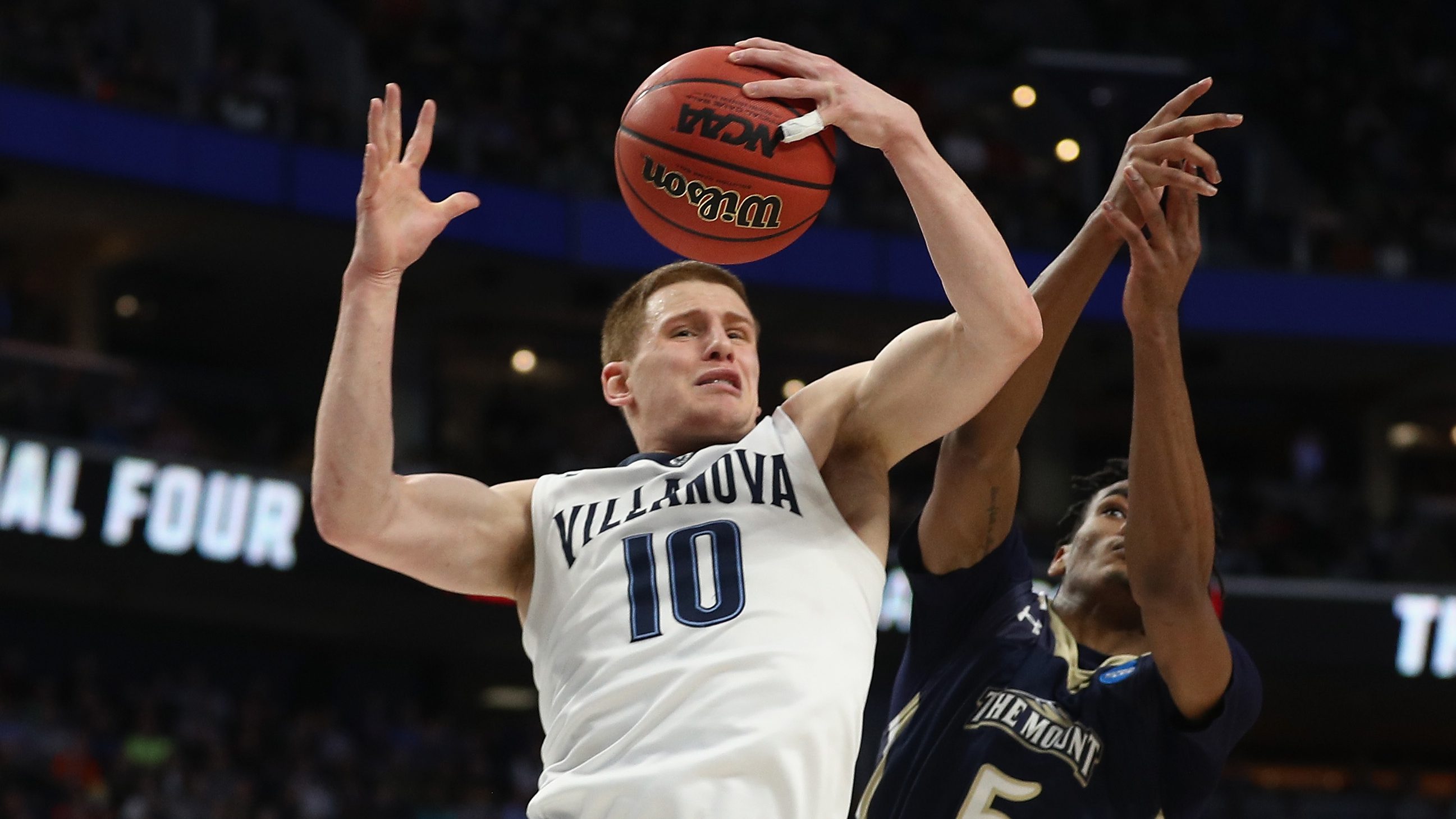 DONTE DIVINCENZO, Villanova: DiVincenzo is the biggest reason that I'm not that worried about Villanova trying to replace Josh Hart this season. I don't know that he turns into the player Hart was this year, but he's already proven that he had the ability to be an explosive scorer – he reached double-figures 14 times and scored at least 19 points four times coming off the bench – and he has the kind of toughness and defensive intelligence that he fit in with Villanova seamlessly on that end of the floor as well.
The only real concern about having DiVincenzo on this list is how good Villanova will be. They're quite deep on the perimeter and return Phil Booth from injury. He could end up being a much-improved player with a markedly better season and end up with numbers that don't look all that dissimilar from this season's.
CARSEN EDWARDS, Purdue: For my money, Edwards is one of the most underrated players in the country. A 6-foot-1 lead guard, Edwards has yet to find himself in a starring role on a big stage. He played with De'Aaron Fox and Jarred Vanderbilt on the EYBL circuit. He played with Caleb Swanigan as a freshman and still managed to average 10.3 points in 23 minutes. But he made the cut for Team USA for the U19 World Cup, and he was arguably Purdue's best player as they earned a silver representing America in the World University Games. I'll be surprised if he doesn't turn into Purdue's leading scorer this year.
TYLER COOK, Iowa: Seeing as Cook was Iowa's second-leading scorer at 12.3 points last season, it might be silly to rank the 6-foot-8 sophomore among the nation's breakout stars, but I firmly believe that this is the year that Cook goes from being good as a freshman to being a legitimate star in the Big Ten. I don't know if he ends up being a first-team all-Big Ten player – with Ethan Happ, Michigan State's front line and another player on this list in Justin Jackson – it will be tough competition for that spot. But, as I said on the Big Ten preview podcast, I think Iowa has a chance to sneak up on people, and my feelings on Cook are a major reason for that.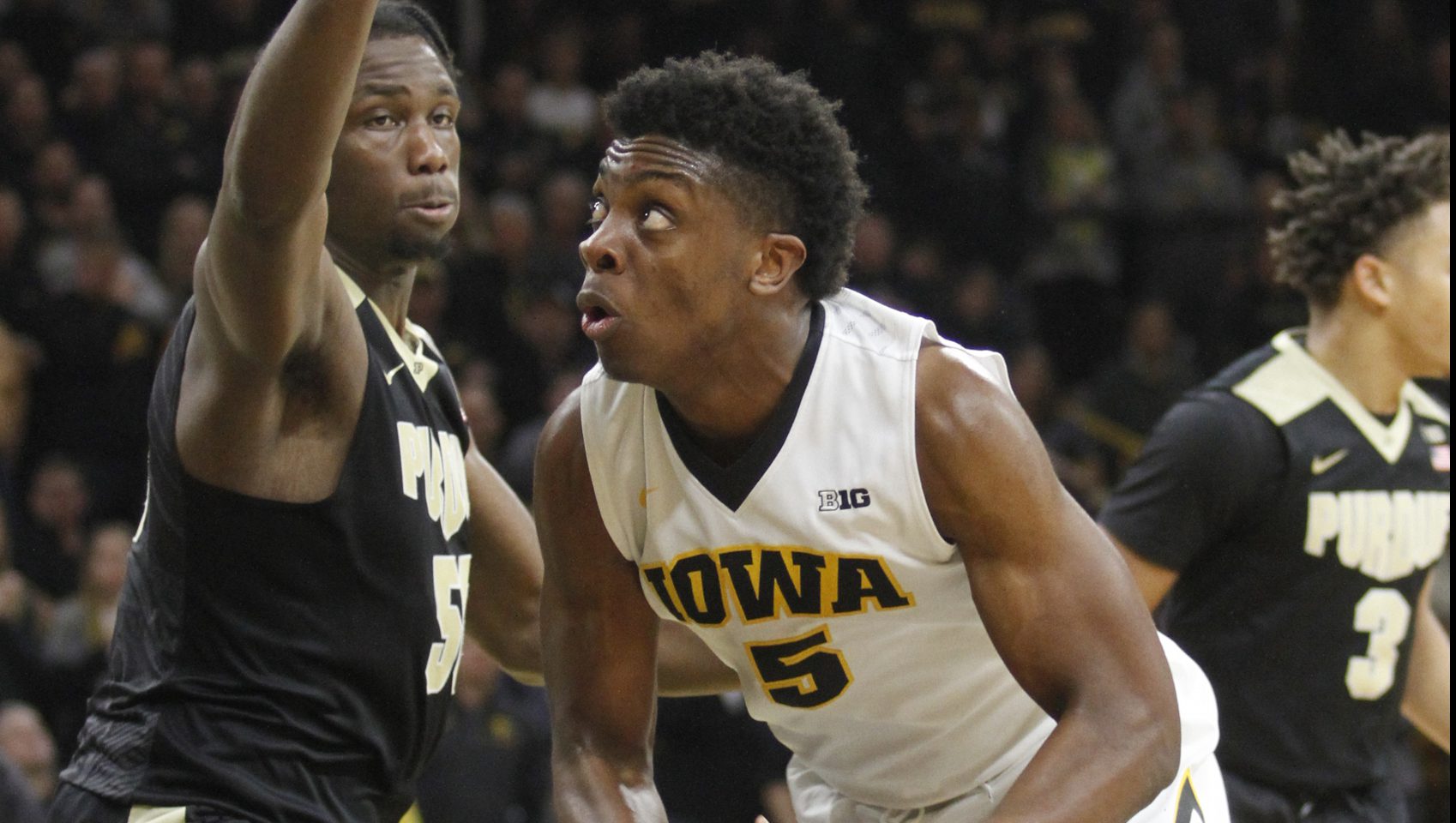 V.J. KING, Louisville: Someone is going to have to step up for the Cardinals this season with Donovan Mitchell – and Rick Pitino – gone, and King is my pick to be that guy. At one point in time, King was considered a five-star prospect, although his impact as a freshman was somewhat limited. He's long, he's athletic, he's versatile and, according to reports coming out of Louisville, he's added some strength and look to be in line for a big year.
RUI HACHIMURA, Gonzaga: Gonzaga has a number of players that could end up being lumped in on this list – specifically, Killian Tillie is a guy with NBA upside – but Hachimura is the guy I think explodes onto the season. He's an incredible story, a 6-foot-8 Beninese-Japanese hooper that arrived in the States last season speaking very little English. He's got all the tools – the size, the 7-foot-2 wingspan, the athleticism, the mobility, the perimeter skill, the three-point range – he just needed a year to get acclimated to a new culture, a new style of play and, frankly, a new language. After a standout showing in the U19 World Cup, Hachimura looks poised to make Gonzaga fans forget that Zach Collins went from sixth-man to one-and-done lottery pick with a quickness.
JUSTIN JACKSON, Maryland: I think Jackson made the right decision to come back to school, as he has a chance to put up some impressive numbers now that a ball-dominant Melo Trimble is gone. A 6-foot-7 combo-forward with a 7-foot-2 wingspan and three-point range, Jackson is everything you want out of a small-ball four in basketball today. Look for him, and for Kevin Huerter, to have big years for the Terps with a distributor like Anthony Cowan running the show.
TEMPLE GIBBS, Notre Dame: Players develop in the Notre Dame system more than just about any other college program in the country. Gibbs played limited minutes as a freshman, as Steve Vasturia and V.J. Beachem dominated those perimeter roles, but with Notre Dame needing bodies, the younger brother of a pair of former Big East stars – Ashton and Sterling Gibbs – don't be surprised to see T.J. grow into a major role for what should be a really good Notre Dame team.
MALIK NEWMAN, Kansas: Have you forgotten about this guy? He was a top ten recruit in the Class of 2015, but had one uninspiring year at Mississippi State — 11.8 points, not good enough to go one-and-done in a pitiful draft class – before transferring out of the program. He wound up at Kansas and, after sitting out last season, looks primed to lead the Jayhawks in scoring as a redshirt sophomore.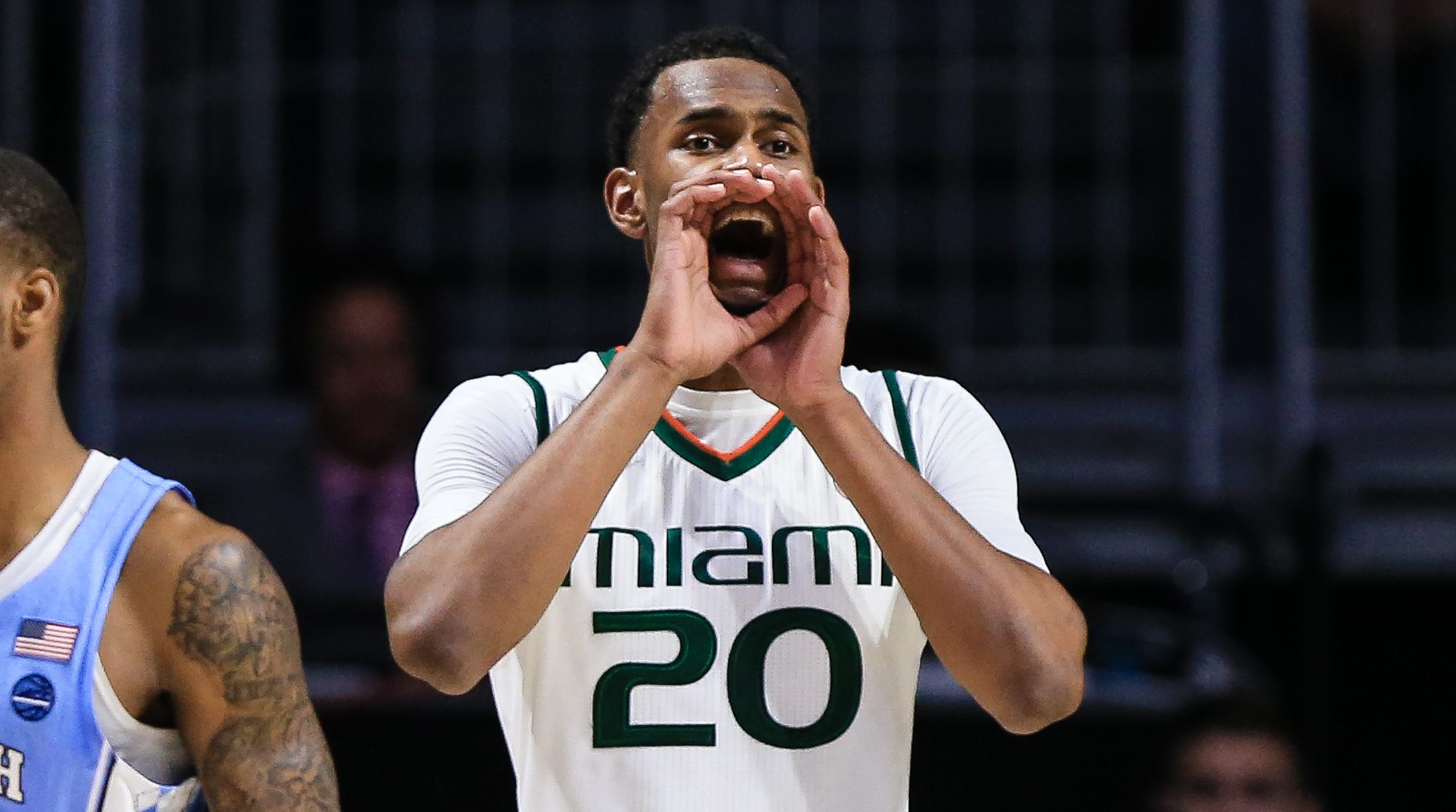 DEWAN HUELL, Miami: Huell is a former five-star prospect that should take over the role of Miami's best big man. With Kamari Murphy gone, the Hurricanes are going to need someone to play the role of shot-blocker, rebounder and roll-man in ball-screens actions. Huell should be able to thrive doing all of those things.
CASSIUS WINSTON and JOSH LANGFORD, Michigan State: So this is the one I really had to think twice about. Michigan State is the team I have picked to win the National Championship this season, but it's their back court – it's Winston and Langford – that is what gives me doubt about that pick. To keep it short and sweet, this duo was not good enough last season. Langford wasn't aggressive enough as a scorer while Winston, as creative as he was with the ball, turned the ball over on 26 percent of his possessions.
As the saying goes, the best thing about freshmen is that they become sophomores, and that's why I have them on this list. I think that, under the tutelage of Tom Izzo and with the amount of attention this front court is going to get, that they should be somewhere between just fine and thriving this season. And if they are, if they end the season in the conversation for the best back court in the Big Ten, then the Spartans should not only be a favorite to win come Selection Sunday, they should be the favorite.
JARRON CUMBERLAND, Cincinnati: This might be jumping the gun a year for Cumberland, as he's going to have to battle with Jacob Evans, Gary Clark, Kyle Washington and a kid that averaged 23 points at Sacred Heart for shots and touches. But he's instant offense, someone that averaged 8.6 points in 19 minutes as a freshman.
KAMERON MCGUSTY, Oklahoma: McGusty's name is one that keeps popping up in conversations with people in and around the Big 12. He averaged 10.9 points as a freshman and, this season, he'll have the luxury of getting to play alongside Trae Young, a guy who should be a focal point of the defense.
JUWAN MORGAN, Indiana: Someone is going to have to step up and be the guy for Indiana this season, and assuming that Morgan can find a way to remain healthy throughout the year, I think that it will be him. Archie Miller has had a ton of success with tweeners in the past, guys who don't necessarily fit into a position mold but that have some versatility and know how to play. That's Morgan.
D'MITRIK TRICE, Wisconsin: Let's assume that Wisconsin ends up being an NCAA tournament team this season. They're going to need someone to step up and provide some offense alongside Ethan Happ. I think it will be Trice, the younger brother of former Michigan State guard Travis Trice, a coaches son and a guy that flashed some big-game ability.
KYLE GUY, Virginia: Guy is a former five-star recruit that has never seen a shot he didn't like. With Virginia hemorrhaging seniors and transfers in the last two years, Tony Bennett is left with a young-but-promising group. I think Guy will be the one that comes out of that in a starring role.