As is the case with your standard All-America teams, putting together squads of the best players at mid-major schools is a tough thing to do.
Narrowing down the lists of available high-scoring guards and productive front court players who post double-doubles more often than not tends to result in some players being either relegated to an "honorable mention" list or left out altogether.
Get to know these names. 
These are the players that, come March, are going to help you identify the best upsets and Cinderella runs. 
Below are the NBC Sports Preseason Mid-Major All America teams, following by a list of players who merited mention but did not make the cut.
For the sake of this post, members of the following conferences will be excluded: ACC, American, Atlantic 10, Big 12, Big East, Big Ten, Mountain West, Pac-12, SEC. We'll also be leaving out BYU and Gonzaga of the WCC.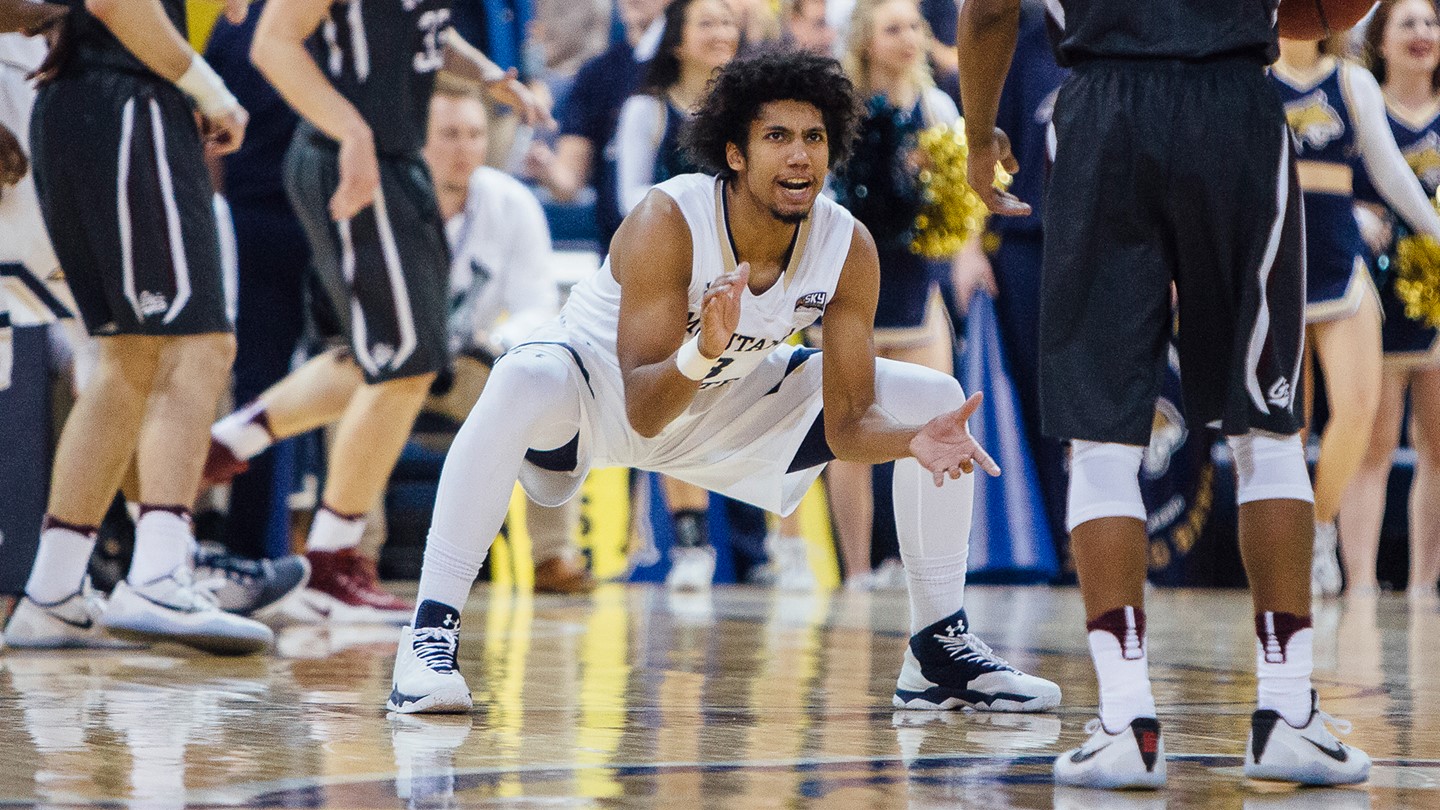 MID-MAJOR PRESEASON ALL-AMERICAN FIRST TEAM
G Tyler Hall, Montana State
The 6-foot-4 junior guard has been a mainstay in head coach Brian Fish's starting lineup for the past two seasons, starting all 63 games that he's played in. Last season Hall averaged 23.1 points, 5.4 rebounds and 2.8 assists per game, shooting 47.6 percent from the field, 42.9 percent from three and 83.7 percent from the foul line. Despite being the focus of opposing defenses, Hall manages to score points in an efficient manner.
G Giddy Potts, Middle Tennessee
As cool as his name is, Giddy Potts is well-known for his game as well. Potts helped lead the Blue Raiders to a second consecutive NCAA tournament appearance by averaging 15.3 points, 5.3 rebounds and 2.0 assists per game last season. And with the Blue Raiders having some holes to fill in their rotation, with Jacorey Williams and Reggie Upshaw Jr. out of eligibility, Potts could put even more points on the board as a senior.
F Kevin Hervey, UT-Arlington
The 6-foot-7 senior is a big reason why Scott Cross' Mavericks are viewed as the preseason favorites in the Sun Belt. Last season Hervey averaged 17.1 points, 8.5 rebounds and 2.1 assists per game as he won Sun Belt Player of the Year honors. Through his first three seasons Hervey has improved his field goal and three-point percentages each year, shooting 45.9 percent from the field and 34.3 percent from three as a junior.
F Mike Daum, South Dakota State
"The Dauminator" is coming off of an outstanding sophomore season in which he averaged 25.1 points and 8.1 rebounds per game, earning Summit League Player of the Year honors as a result. The 6-foot-9 Daum factored into 33.1 percent of the Jackrabbits' possessions last season, producing an offensive rating of 121.0 per Ken Pomeroy's numbers. Capable of scoring from just about anywhere on the court, Daum shot 51.4 percent from the field, 41.8 percent from three and 86.9 percent from the foul line last season.
F Jock Landale, Saint Mary's
Randy Bennett has a team capable of playing deep into March, and Jock Landale is one of the reasons why. As a junior Landale averaged 16.9 points and 9.5 rebounds per game, taking full advantage in the increase in playing time (28.3 minutes per game after playing 14.5 mpg as a sophomore). Landale shot 61.1 percent from the field last season, and he posted an offensive rating of 121.1 while ranking in the Top 25 in both offensive and defensive rebounding percentage.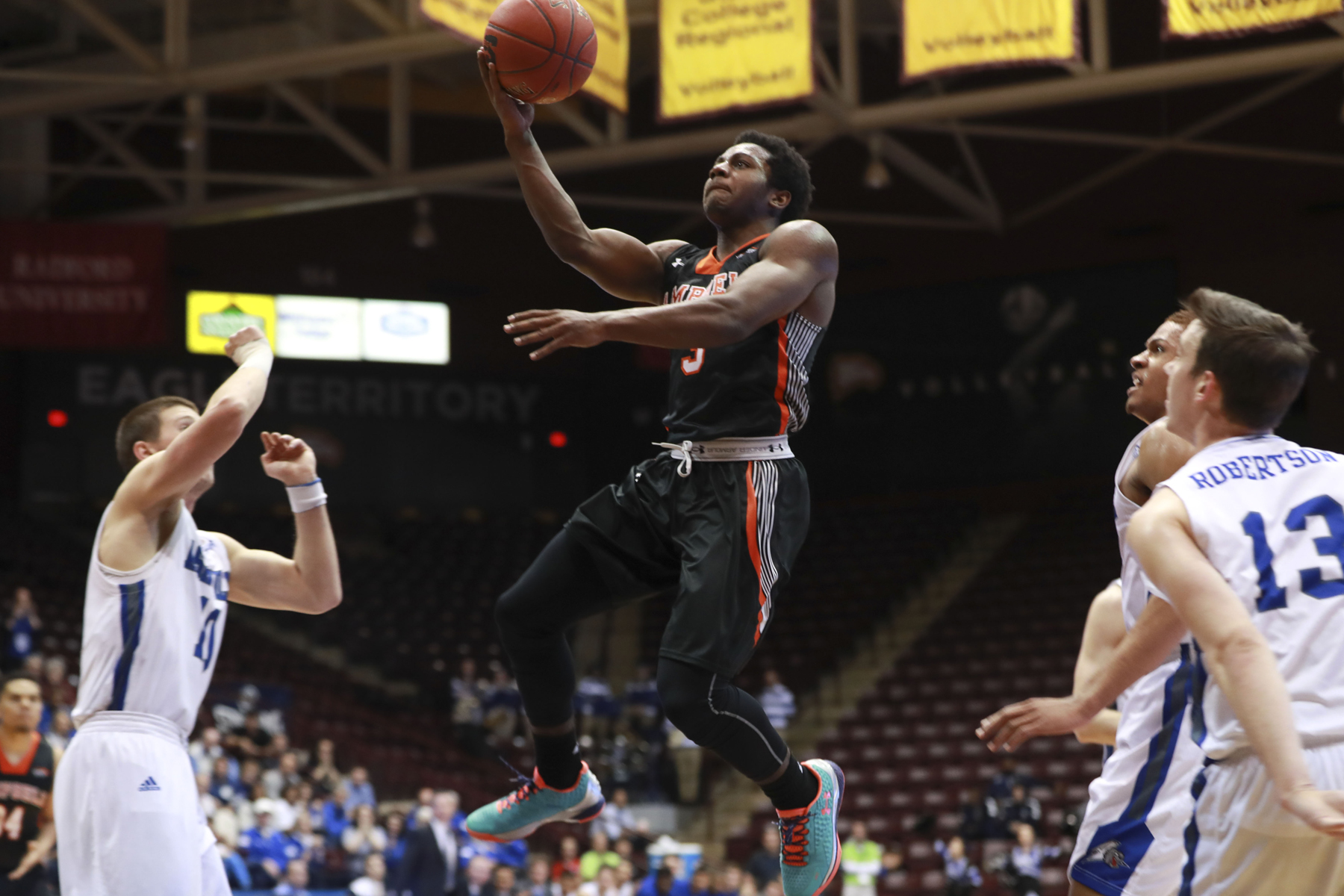 MID-MAJOR PRESEASON ALL-AMERICAN SECOND TEAM
G Thomas Wilder, Western Michigan
The 6-foot-3 senior guard is one reason why the Broncos are viewed by many as the favorites to win the Mid-American Conference. Last season Wilder averaged 19.3 points, 4.3 rebounds and 3.8 assists per game, shooting 45.8 percent from the field, 44.4 percent from three and 83.2 percent from the foul line. Along with Montana State's Tyler Hall, Wilder is a player who could threaten 50/40/90 status while either approaching or passing the 20 points per game mark as well.
G Kendrick Nunn, Oakland
Truth be told the Golden Grizzlies have three players who could make a case to be on one of these teams, with Martez Walker and Jalen Hayes (who's been declared ineligible by the NCAA until December) being the others. But the pick here is Nunn, who makes his return to the court after off-court issues resulted in his being dismissed from the Illinois program in May of 2016. In his final season at Illinois, Nunn averaged 15.5 points and 5.0 rebounds per game, shooting 42.8 percent from the field and 39.1 percent from three.
G Chris Clemons, Campbell
Clemons, who submitted his name for the NBA Draft before deciding to return to school, is the nation's top returning scorer (tied with the aforementioned Daum) as he averaged 25.1 points per game last season. In addition to the scoring Clemons contributed 4.6 rebounds and 2.6 assists per game, and he attempted nearly as many three-pointers (333) as two-pointers (341) last season. Expect another big year from the 5-foot-9 junior guard.
F Alize Johnson, Missouri State
The Frank Phillips (Texas) JC product was the Missouri Valley's top newcomer last season, averaging 14.8 points and 10.6 rebounds per game. Johnson put up solid shooting percentages from the field (48.8 percent) and from three (38.8) in his first season at Missouri State, and he posted 17 double-doubles (the same number as Jock Landale). This year's Johnson is expected to lead the way for the preseason favorites in the Valley, and he's more than capable of doing so.
C Nana Foulland, Bucknell
The 6-foot-9 senior center won Patriot League Player of the Year honors last season after averaging 15.0 points, 7.8 rebounds and 2.1 blocks per game on the team that won the league's regular season and tournament titles. And after shooting 53.6 percent from the field as a sophomore, Foulland made 63.0 percent of his field goal attempts as a junior. If he can improve the foul shooting (56.1 percent last year, which is a career-high), Foulland could add a couple points on his scoring average.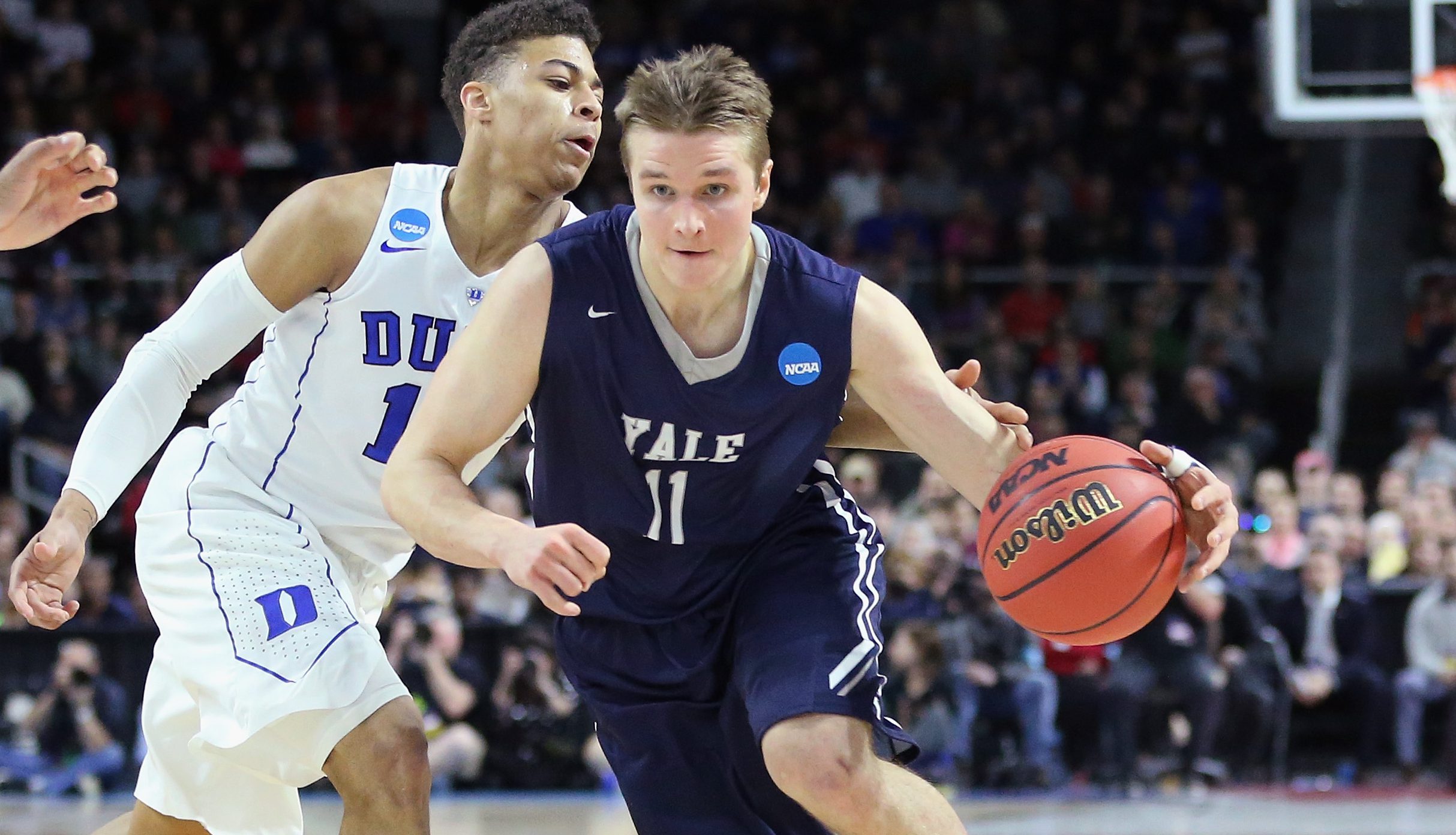 MID-MAJOR PRESEASON ALL-AMERICAN THIRD TEAM
G David Nichols, Albany
Albany boasts a backcourt in Nichols and Joe Cremo that deserves more national discussion that it received for much of last season. Nichols averaged 17.9 points, 3.5 rebounds and 3.2 assists per game as a sophomore, taking a substantial leap forward after appearing in only 15 games as a freshman. With Cremo and other experienced options by his side, Nichols leads a team that could unseat Vermont as the best team in America East.
G Devin Sibley, Furman
New Furman head coach Bob Richey won't lack for options in his first season at the helm, with Devin Sibley being one of those key players on a team that returns all five starters. Sibley, the reigning Player of the Year in the SoCon, averaged 17.7 points, 4.1 rebounds and 2.3 assists per game as a junior in helping to lead the Paladins to 22 wins. Sibley's shooting percentages were impressive, as he made 52.2 percent of his shots from the field and 44.9 percent of his three-point attempts.
G Makai Mason, Yale
He's back! After missing all of last season with a broken foot, Makai Mason is back to run the show for the Bulldogs as they look to make a return to the NCAA tournament after missing out last season. In 2015-16 Mason averaged 16.0 points, 3.8 assists and 2.8 rebounds per game, and in Yale's NCAA tournament win over Baylor he went off for 31 points, six rebounds and four assists. After he completes this season at Yale and gets his degree, Mason will play a year as a grad student at…Baylor.
F William Lee, UAB
With the exception of his sophomore season, when he came off the bench in 14 of the 33 games he appeared in, William Lee has pretty much been a fixture in the UAB starting lineup. Last season Lee averaged 13.2 points and 6.7 rebounds per game, shooting 49.3 percent from the field and 37.6 percent from three. With the Blazers expected to be a factor in a tight race at the top of Conference USA, Lee is a player talented enough to push them over the top.
F James Thompson IV, Eastern Michigan
There are only two returning players in college basketball this season who had more double-doubles than James Thompson IV last season: Seton Hall's Angel Delgado (27) and Louisiana's Bryce Washington (22). Thompson racked up 20 double-doubles in 2016-17, averaging 14.8 points and 11.2 rebounds per game for the Eagles. Thompson, who ranked fifth in the country in offensive rebounding rate, also shot 57.4 percent from the field and 71.3 percent from the foul line.
Honorable Mention: Bryce Aiken (Harvard), G Joshua Braun (Grand Canyon), F Devontae Cacok (UNCW), G Joe Cremo (Albany), G KJ Feagin (Santa Clara), G Brandon Goodwin (FGCU), C/F Rokas Gustys (Hofstra), F Anthony Lamb (Vermont), G Garrison Mathews (Lipscomb), G Cameron Morse (Youngstown State), G Erick Neal (UT-Arlington), G Tyler Nelson (Fairfield), Micah Seaborn (Monmouth), G Jonathan Stark (Murray State), G Martez Walker (Oakland), F Bryce Washington (Louisiana).