Over the course of the week, the idea of changes coming to the way that transfers work at the collegiate level has become a hot-button topic in the world of college sports.
There are discussions going on about whether or not to eliminate the mandatory redshirt season for transferring players. There are also discussions going on about potential changes to how tampering is legislated and whether or not to change how the graduate transfer rule is applied.
I have a lot of thoughts about all of this.
So let's get into it:
1. Barring student-athletes from transferring is wrong and you'll never convince me otherwise: Before we get into anything that has to do with how changes to the current rules will affect college basketball, let me make one point very clear: So long as these players are viewed through the prism of being a "student"-athlete, I am against putting up barriers to transferring.
The NCAA operates in a world where college football and college basketball, regardless of how big it has gotten, is an extracurricular activity. Their argument for this is that these players are amateurs. They are students first. They cannot be paid by the school, they cannot be paid by sponsors, they cannot be paid by boosters, they do not own the rights to their likeness, etc. If that is the case, then it is wrong to argue that they are not regular students when it comes time for them to change schools.
You cannot have it both ways.
Either they're amateur students that should not be punished for choosing to pursue their education elsewhere, or they're professionals that can be paid in more than just scholarship money and get disincentives to leaving — a mandatory redshirt year — built into their contracts with the school.
Pick one.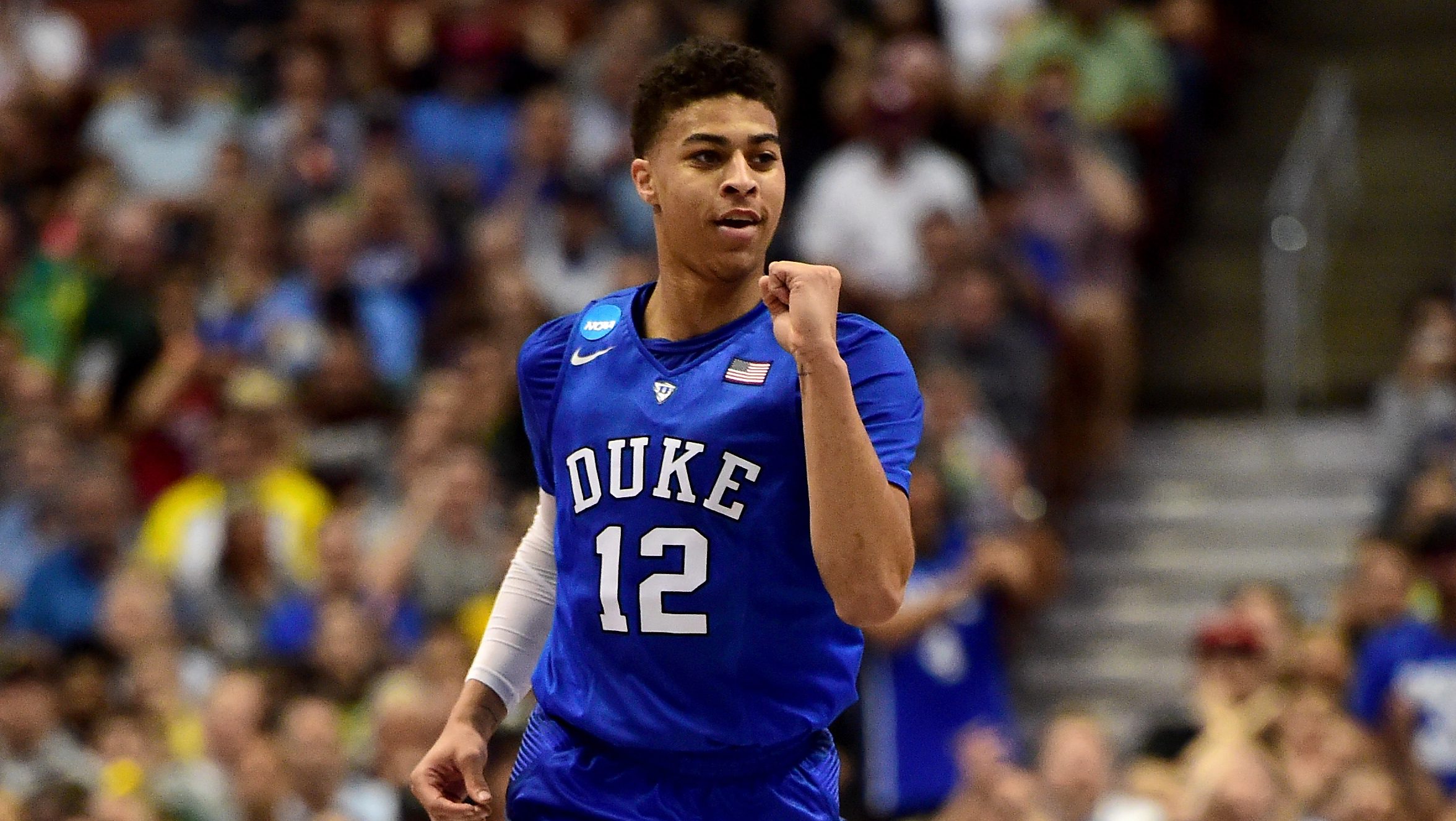 2. There is no change to the sit-out rule coming in the immediate future: As it stands, there is no current proposal or vote on the table to change the rule. This uproar is a direct result of a note near the bottom of a release from the NCAA updating the work being done by the Division I Transfer Working Group. The working group is asking the Committee on Academics to conduct a survey to research what the effects would be of allowing immediate eligibility for first-time transfers that reach a certain academic standard.
This is happening because people like me have been writing columns for years blasting the NCAA for the current transfer legislation. This is the NCAA doing their due diligence. It's a step closer to getting the rule changed, but my guess is that, at minimum, this rule change will not occur while any player currently in college can take advantage of it.
3. The impact will be muted because of the academic requirement: The exact wording in the release the NCAA sent out is this: "That committee will be asked to review several concepts, [including] an academic transfer standard for all students that would tie one-time immediate eligibility for competition after transfer to a set of academic benchmarks instead of to in what sport the student-athlete competes." (Emphasis mine.)
Why is this being glossed over in the discussion of the impact that this rule will have?
We have no idea what that academic standard will actually be. If it is, say, a 3.0 GPA while taking enough credits to put the player on track to graduate within four years, just how many of these potential transfers are actually going to be eligible to receive immediate eligibility? And, quite frankly, if we're talking about "student"-athletes here, wouldn't this be the perfect way to incentivize capitalizing on the education they are being paid with?
The biggest issue with the idea that these players are being paid in scholarship money is that they are not in a position to take advantage of that education. Maybe their high school education left them under-prepared for collegiate coursework. Maybe they are bunched into classes where the professors are more concerned with keeping the players eligible than they are with actually educating them. Maybe they are slotted into fake classes, like the scandals at North Carolina and Auburn.
This would create a tangible reward for actually learning the material and doing the coursework.
And while the cynic in me knows that there will be coaches that get those professors to weigh down grades to prevent their players from leaving, there would be a bigger issue at play: Is that really the guy you want in charge of the future of a group of college kids?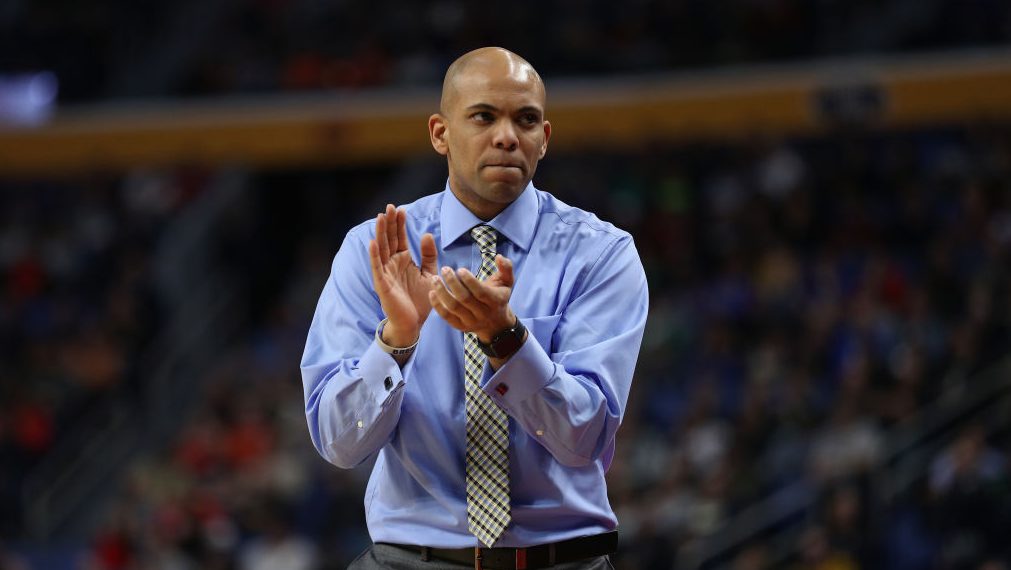 4. This may hurt low- and mid-majors, but they will be helped by the graduate transfer rule change: It's already a nightmare the be the head coach of a program at the low- or mid-major level. I've written about this extensively in recent years. These coaches get punished for their ability to identify talent and develop players within their programs, whether it is a result of losing their best young players to a higher level or their best veterans through the graduate transfer rule. The quickest way for a mid-major coach to get a job at a higher level is to win big in the NCAA tournament. It's hard to do that when a good season means that half your roster wants to leave to try and play in the ACC or the Big 12.
This rule change may make that even more difficult.
But you also need to remember that there will be changes to the graduate transfer rule coming, likely sooner than there is immediate eligibility for regular transfers. In an effort to limit the explosion of graduate transfers using that rule as a loophole to jump to a higher level, the NCAA is looking at two potential answers:
Forcing graduate transfers to count against a program's scholarship numbers for however many years it would take to finish the graduate program they enroll in. If it would take that player two years to get that graduate degree, then that player would count against the new school's 13 scholarships for two years even if he only plays for one year.
Graduate transfers would count against the APR score, punishing that school if the player does not complete the graduate degree or leave in good academic standing the way they would with an underclassmen that leaves school early.
Both of those options, if implemented, would reduce the number of graduate transfers on the market simply because the cost of taking them would increase.
5. It's not going to be easy for high-majors, either: This change would be difficult for coaches at the highest level to deal with because of the expectations that comes with playing at those programs.
How many freshmen are going to be content playing five minutes a game their first year on campus? Will coaches be able to hold players accountable or punish them for poor play without risking burning a bridge? Would Marques Bolden still be at Duke or Sacha Killeya-Jones still be at Kentucky if they didn't have to sit out a year by leaving? I don't agree with everything in his column, but Evan Daniels broke down the fears of the coaches at that level here.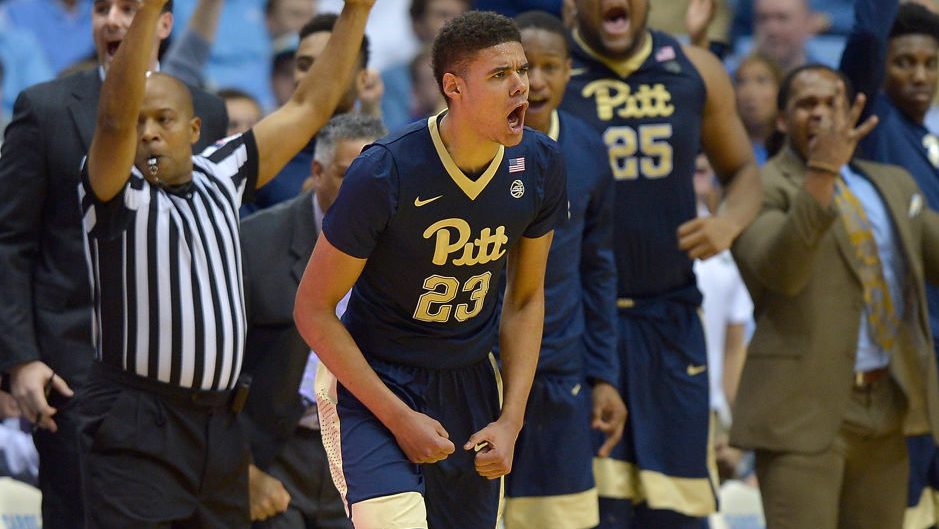 6. Players are punished because coaches know that too many coaches are scumbags: At the end of the day, this really is what it comes down to.
The heart of the argument laid out in Daniels' column is that players must be punished if they want to transfer because coaches cannot trust other coaches not to tamper with kids currently on rosters. That's really what it boils down to, and that couldn't be sillier or more unfair.
But I also get it.
Talent acquisition is arguably the most valuable skill to have as a college basketball coach. You might be the most brilliant basketball mind in the history of the world, but you're not going to win too many games if you're coaching in the ACC with a bunch of guys that should be playing in the CAA. Would John Wooden be John Wooden if Sam Gilbert wasn't there? Would Gregg Popovich be Gregg Popovich if the Spurs didn't land Tim Duncan way back when? Would anyone care about John Calipari if he wasn't the world's best recruiter?
Now think about the salaries that coaches get at the highest level, or the amount of time you have to build up a struggling program. You might lose your seven-figure salary in three years if you don't get players in to help you win. Of course you're going to do everything you can to get those players, even if it requires recruiting kids in the handshake line.
That said, the onus should be on the coaches with the seven-figure salaries to be able to keep their team happy.
That is the job.
So maybe they'll have to miss on a recruit or two because they cannot lie about what their role or their minutes will look like as freshmen. And maybe they'll have to put a little more effort into keeping up relationships with the player and his family after he signs with the program. And maybe they'll have to deal with losing a player they didn't expect to lose every other year because that kid wants more playing time, or wants to play a more uptempo style, or wants to be allowed to shoot more threes.
I'm not here to say that it will be easier, but being good at a hard job is why they're paid the big bucks.
And I don't understand why anyone would argue in favor of making things easier for the rich coaches when it comes at a cost to the unpaid, amateur students providing the labor that allows those rich coaches to become rich.