Marvin Bagley, who may be the best basketball prospect that is not currently on an NBA roster, will be announcing where he will play his college basketball on Monday night.
We detailed the particulars of that decision last night — it will likely be as a member of the Class of 2017, it's so he can get into the 2018 NBA Draft, whether or not he's eligible to play immediately at the college level this year is not the most important part of this decision.
Here, we're going to talk impact.
What will Bagley's commitment mean for the three schools* still in the mix?
*(At this point it does not appear that Arizona is still in the mix for the Arizona-native. Bagley only visited Duke, USC and UCLA this past month, Arizona doesn't have a scholarship available and the program is currently in Spain for their team trip. If he does shock the world and pick the Wildcats, they will quite clearly be the preseason No. 1 team in the country. Bagley and Deandre Ayton could end up being the top two picks in June.)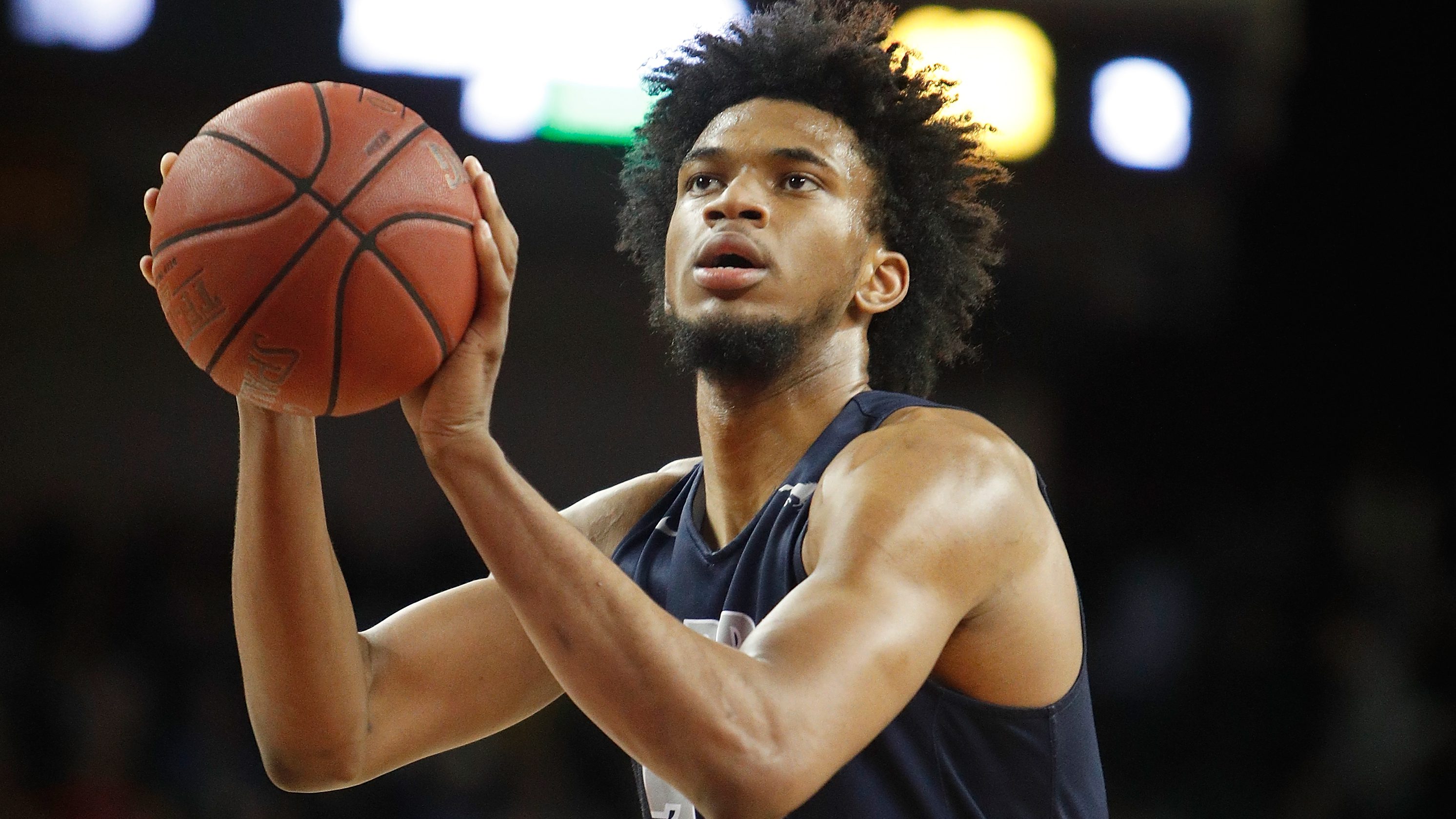 DUKE
With Bagley in the mix, Duke — who are, as of this posting, my pick to land the 6-foot-11 forward — would have a very strong case to be slotted as the preseason No. 1 team in the country. Given the way that last season went, that may not go over all that well, but there's a valid argument: The Blue Devils would start three freshmen — Bagley, Trevon Duval and Wendell Carter — that are top seven prospects in the class, according to 247 Sports composite rankings, and another who would be the No. 17 player in the class in Gary Trent Jr. They finally have a point guard to replace Tyus Jones in the for of Duval. Grayson Allen, the lone returnee from last year's team, is finally healthy, according to Mike Krzyzewski, and on paper is a veteran leader and an all-american caliber player.
Youth would be a major issue, as Allen would likely be the only rotation player that is an upperclassmen. Depth is going to be another problem as well, as Duke's reserves will likely be made up of some combination of freshmen Alex O'Connell and Jordan Tucker and sophomore Marques Bolden and Javin DeLaurier.
But the talent there in undeniable, and unlike last season, the pieces actually fit together. Duval is a playmaker at the point, although he has a reputation for being more of an attacker than a 'pure point guard', while Trent and Allen are scorers with three-point range on the wing. Carter, who many believe to be the second-coming of Al Horford, should be able to handle his own on the block.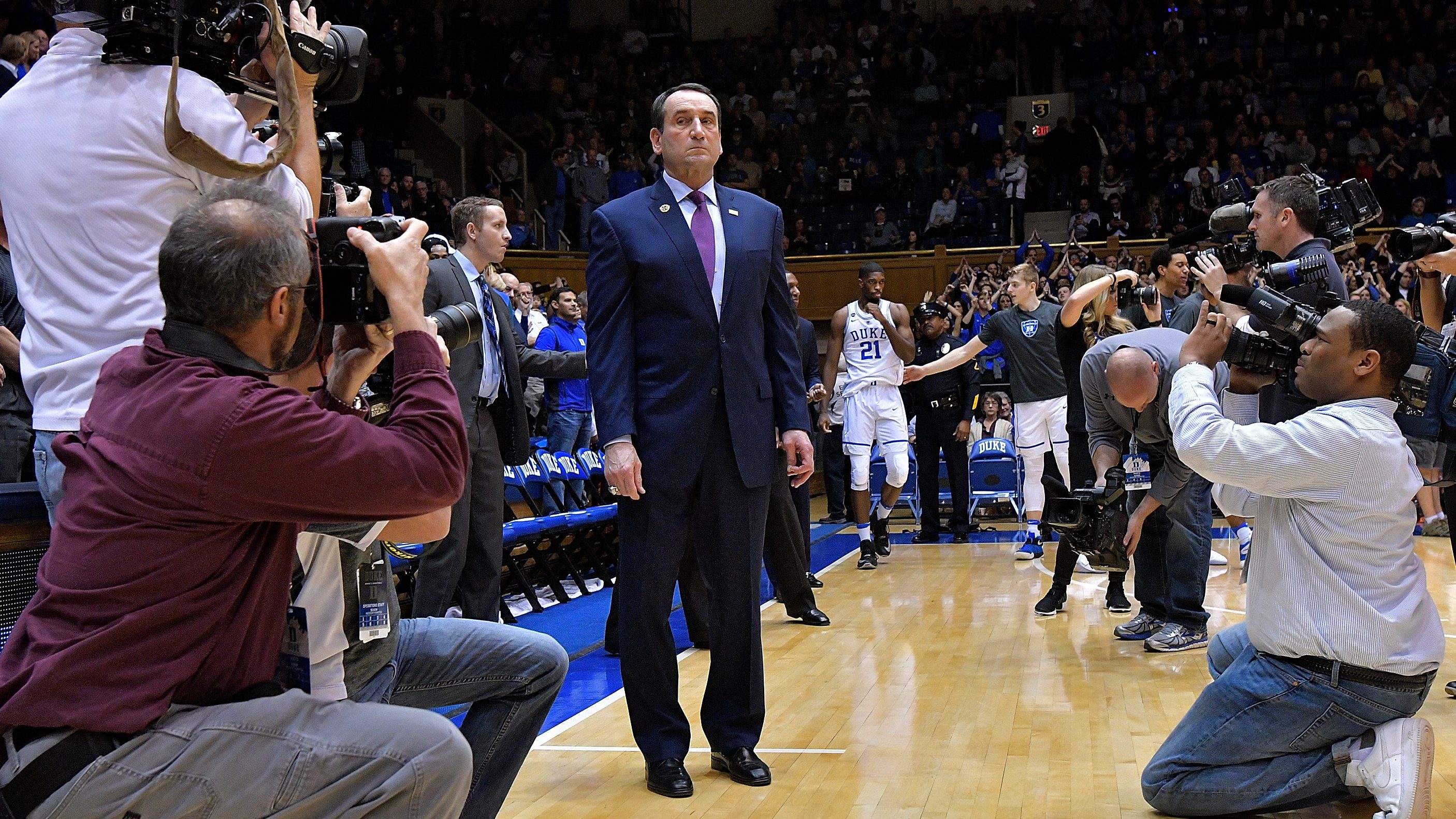 And then there's Bagley, who is the ideal for what Duke is looking for at the four spot. He's big enough that he can defend as a four — or even a five — but he's skilled enough to play on the perimeter in four-around-one lineups. The Blue Devils don't currently have a guy that can fill that Jayson Tatum, Jabari Parker, Justise Winslow, Brandon Ingram role, and Bagley might be better suited to do it than any of them.
At the very least he should being the most on the defensive end.
Which is why I think his arrival at Duke would make the Blue Devils a real national title contender, if not the favorite to win the whole thing.
USC
Imagine if the Trojans are able to land Bagley over Duke and UCLA. Andy Enfield beating out Coach K and Steve Alford for a recruit, particularly a recruit from the West Coast that played in Southern California last high school season?
That would be a helluva statement to make.
It would also put USC firmly in the mix as the nation's preseason No. 1 team. They're already loaded, particularly in the front court. Bennie Boatwright and Chimezie Metu both returned to school for their junior seasons, and with the addition of Bagley, one of those three would be relegated to coming off of the bench. My guess is that it would be Metu simply because of the style that USC plays. They want to run the floor, they want to space the court, they want to fire up threes and score points in a hurry, and I think that Bagley's ability to replace the rebounding that rim protection that Metu provides is better than his ability to provide the pure shooting ability of Boatwright.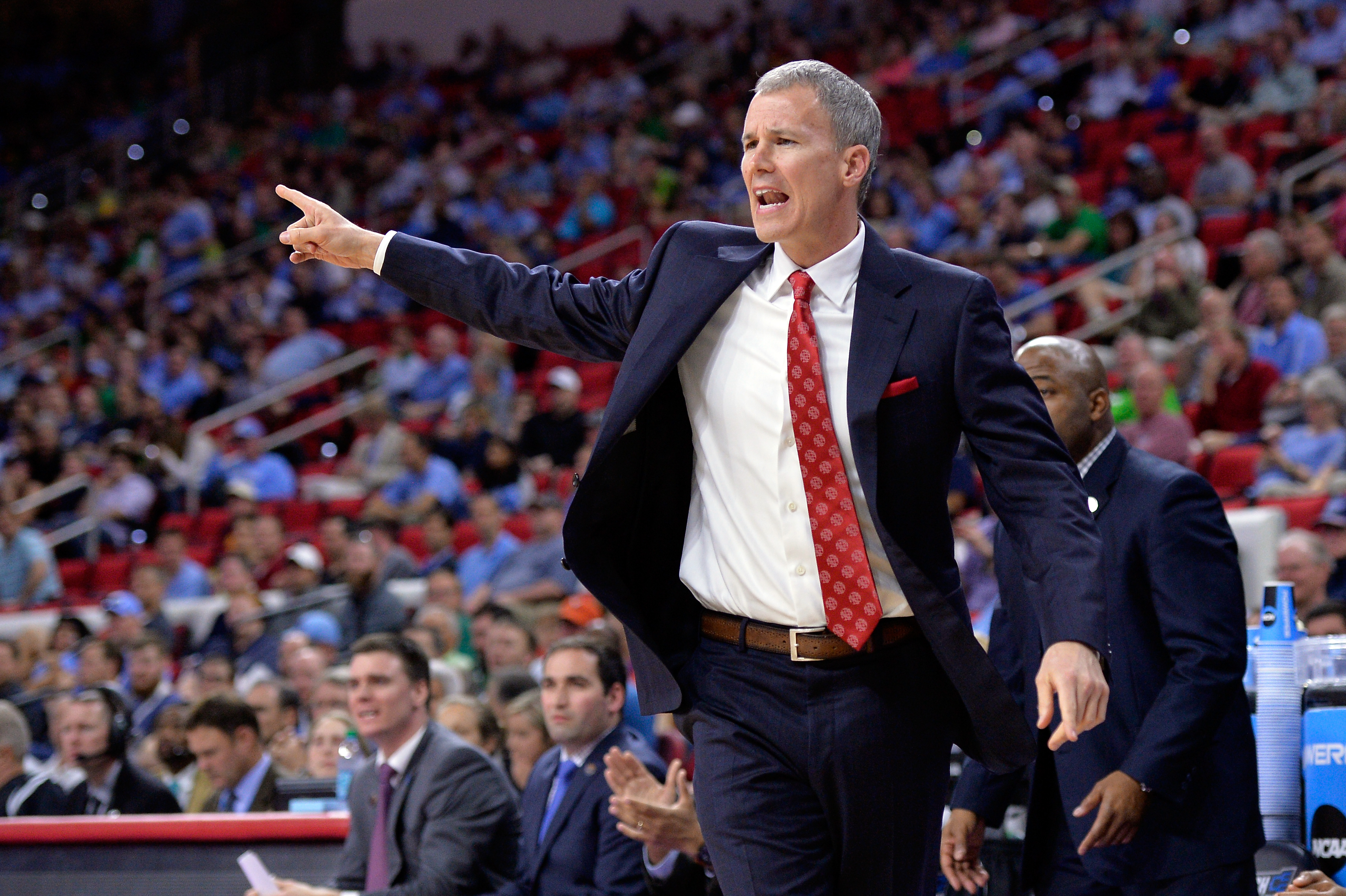 Regardless, that front court, which is already one of the best in the country, would likely become the best with the addition of Bagley.
And when the Trojans already have a perimeter attack that includes veterans Jordan McLaughlin, Elijah Stewart and Derryck Thornton along with De'Anthony Melton, Jonah Mathews and Shaqquan Aaron, you're looking at an absolutely loaded roster that perfectly fits the way Enfield wants to play.
UCLA
The Bruins are the interesting case here.
For starters, they are an Under Armour school, and Bagley has played on the Nike circuit the last two years. That's not a deal breaker, but the presence of LaVar Ball in and around that program, particularly with the one son (LiAngelo) every is already concerned about on the roster, it makes that landing spot seem somewhat unlikely.
But if Steve Alford does find a way to convince the Bagleys that UCLA is the best place for Marvin., he would be a season-changing recruit. UCLA already has a loaded perimeter attack. Jaylen Hands is one of the best point guards in the Class of 2017 even though he may not even be the best point guard on UCLA's roster for this season; that title likely belongs to the ever-underrated Aaron Holiday. Throw in Kris Wilkes, Chris Smith, Prince Ali and Ball, and there are a ton of guard options here.
What they lack, however, is a proven four, someone who can play the role that T.J. Leaf played last season. Bagley can, and at a much higher level. That may be hard for someone like Cody Riley or G.G. Goloman to swallow, but Bagley's skill alongside the ability of Thomas Welsh to pull defenders away from the rim is enticing.
UCLA is currently a top 20 team entering the season. With Bagley, they probably enter the top ten with a real shot of winning the Pac-12.