AUGUSTA, Ga. — Kamaka Hepa's pursuit of becoming the first Inupiaq (Eskimo) to play in the NBA took him to Nike's Peach Invitational last week, where he stepped on the court as a top 50 prospect being pursued by Shaka Smart, Mark Few and a dozen other coaches 3,700 miles from his hometown of Barrow, Alaska.
A town located 300 miles inside the Arctic Circle, the northernmost community in the United States, made up primarily of Inupiat.
A town that Hepa didn't leave until tragedy struck.
---
Barrow, Alaska, is as unique as it is isolated.
Only accessible by plane, Barrow is as far North as you can get while remaining within the boundaries of the United States. When the thermostat cracks 50 degrees during the summer, it's a scorcher. The temperatures during the winter months hover around -20 degrees and can drop as low as -50. The sun never sets in June and early July and residents go more than a month, from Thanksgiving through early February, without seeing the sun rise above the horizon.
One of eight villages that make up the North Slope region of Alaska, Barrow is steeped in the traditions of the native population. "The Inupiat people lived there for thousands of years," said Roland Hepa, Kamaka's father who is of Hawaiian and Filipino descent. "It's their land."
And the Inupiat live off of it.
It's not easy, or cheap, to ship the processed food found at every grocery store in the Lower 48 states up to Barrow, meaning much of the population relies on subsistence hunting. It's a means to survival in one of the most inhospitable places on Earth.
"People attack our subsistence lifestyle because we kill animals," Kamaka said. "It's not something we do for game or just because. It's how we survive."
One of the animals that the Inupiat hunt is Bowhead Whales, a species that was nearly driven to extinction by intense commercial whaling in the 18th and 19th centuries. Whale hunts are local tradition, a cultural norm that is inextricably woven into the fabric of the community.
"It's a really long process, like two or three weeks," Kamaka explained. "There's different crews, and a whole bunch of people that will go out onto the Arctic Ocean while it's frozen and set up camp where the ice meets the water. They'll set up camp there for however long they have to until they get a whale."
"It can feed a whole community. Whenever there's a whale caught, the crew that caught it will put a flag on top of their house and the whole community will come and get their share of the whale. Everybody can come and get some. It kind of goes quick, but because there are multiple crews, multiple whales are caught. It continues for a whole process. They'll save some and have a big gathering, called Nalukataq. It's basically where the whole community will gather in one area, and we'll do different cultural things, like dancing and games, and different crews will serve on different days, the elders and their families. It will continue for a weekend. I miss it."
Basketball in Barrow is unique as well. When the warmest summer temperatures still require jackets, kids aren't exactly clamoring to play baseball or football. Basketball, however, is hugely popular, because, as Roland put it, "the kids would rather stay in the gym and play basketball." Only about 225 kids attend Barrow High School, the only high school in the area, which makes traveling to games a logistical nightmare. The Whalers have to fly to every game in every sport, and they fly in opponents that play in Barrow, including the other three high schools in their conference — Nome, Bethel and Kotzebue.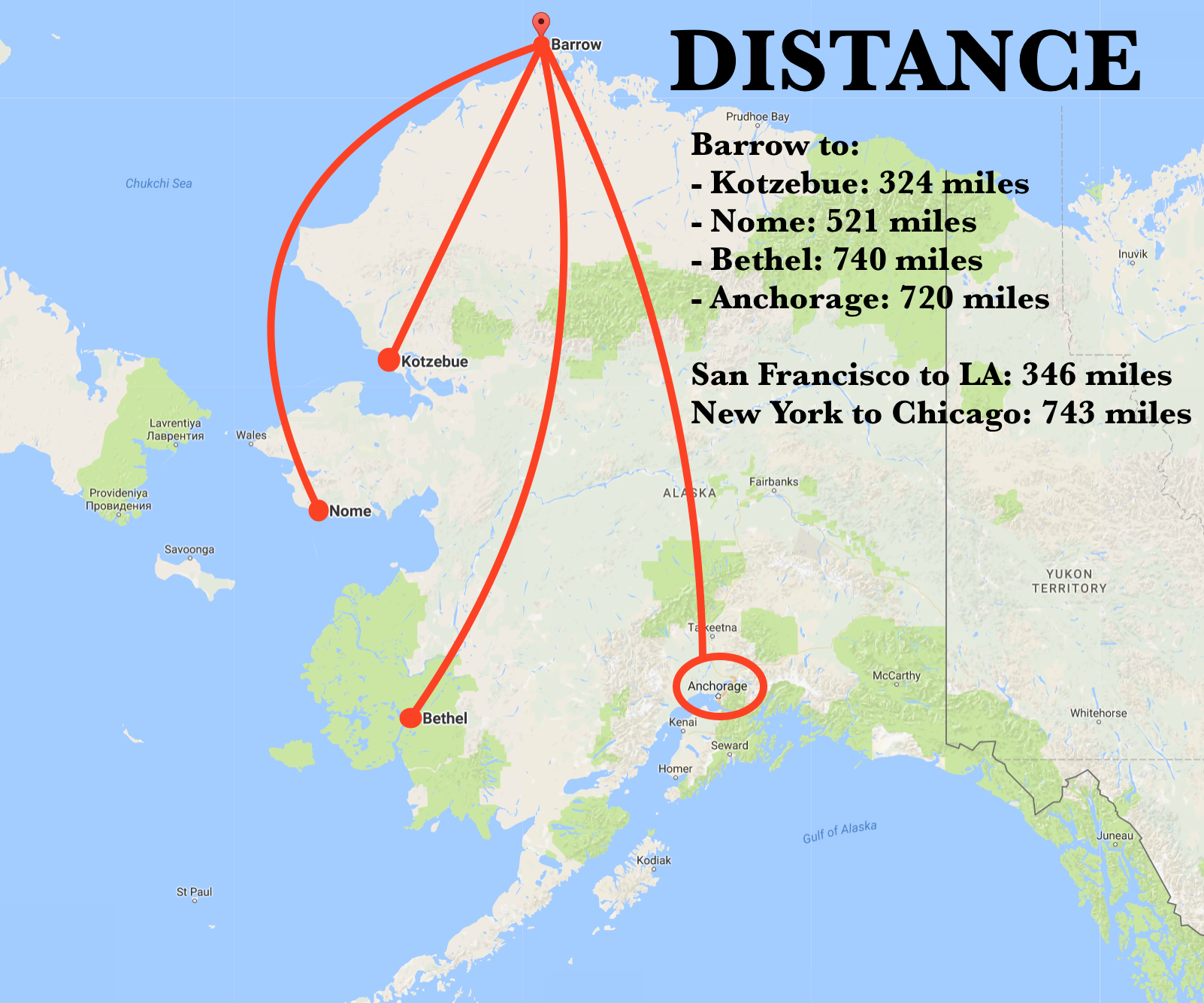 To ease the burden of travel costs, whenever the Whalers would play games in their league, they would play on back-to-back nights, flying in on Thursday, playing on Friday and Saturday and returning to Barrow on Sunday. They also played in quite a few tournaments in bigger cities like Anchorage and Fairbanks during the season in order to fill out their schedule. The relative scarcity of home games and the fervor with which the community supports basketball creates a raucous environment whenever a team did make the trip up to Barrow.
"The games are crazy," Kamaka said. "The whole community is there, supporting. It makes it easy for us to feel passionate about the game."
That community support is part of the reason it took Kamaka so long to make the decision to pursue the sport at a higher level.
---
Alaskan high school basketball is better than you realize, but even then, Kamaka had likely outgrown it by the time he reached his sophomore season in high school. A 6-foot-9 stretch-four that needs to develop toughness, strength and the ability to finish through contact and over length is only going to get so far playing at that level. Kamaka began attending exposure events as early as sixth grade, and according to his father, offers to play in the Lower 48 were rolling in before he had even reached high school.
Everyone — Kamaka, his family, his community — knew that, eventually, he would leave. The family often talked about when the right time to move south would be, but actually making the decision to move away from the only place you've ever called home is not easy for anyone, let alone a 15-year old.
"Our high school boys basketball team had never won a state championship, but when him and his classmates became freshmen, they had a couple of really good players," Roland said. "Our community expected us to win a state championship. Our whole town was counting on us. So we weren't going to make him move his freshman year."
"Our community would have probably disowned us," he added with a laugh.
So Kamaka stayed.
He won a state title as a freshman.
And the discussions began anew.
"There were options out there," Roland said, but Kamaka wasn't yet ready to leave.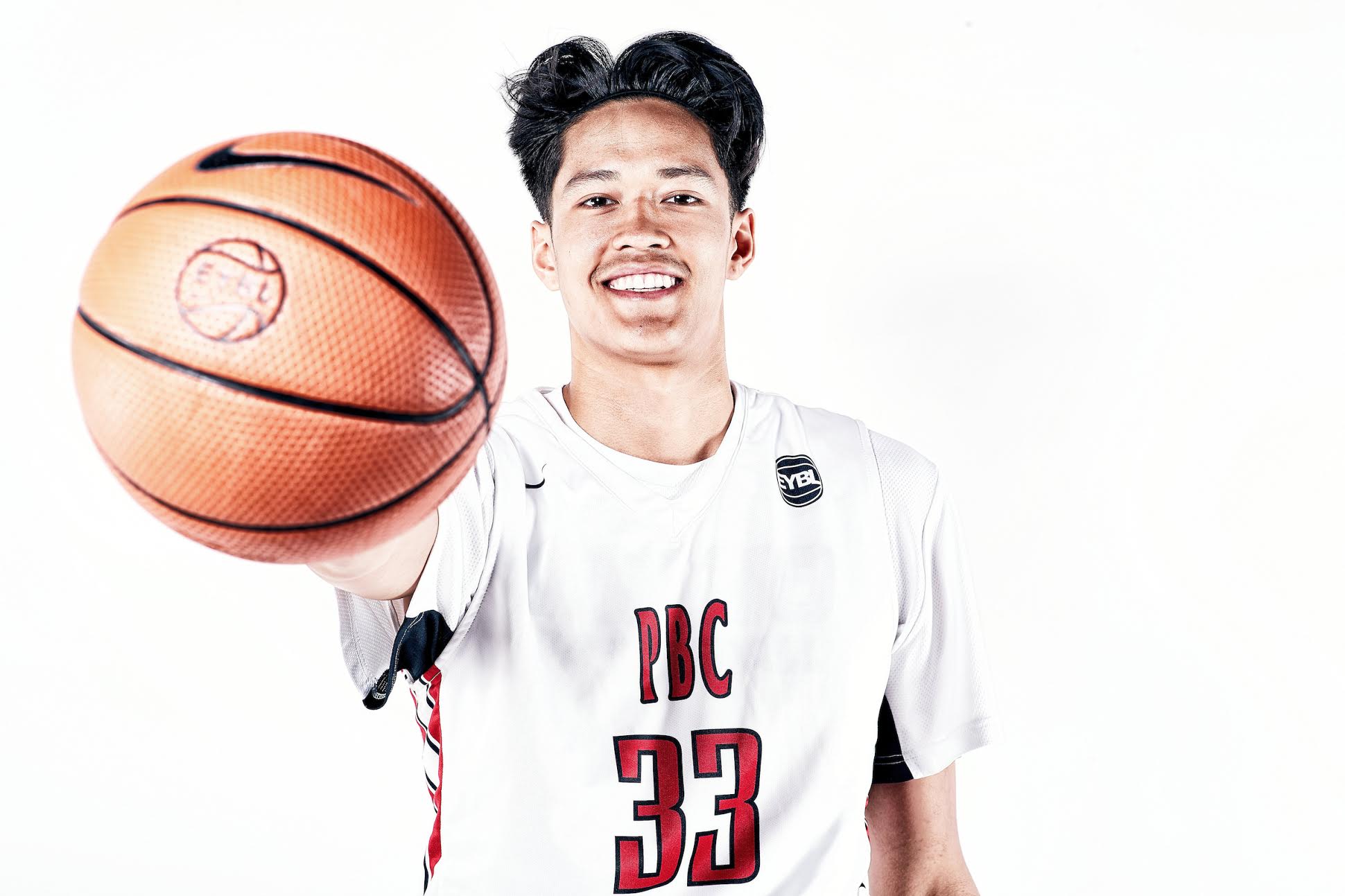 Then came November 23rd, 2015, when Kawika Hepa, Kamaka's oldest brother, died unexpectedly in Anchorage. He was just 29-years old. The family did not want to discuss Kawika's death, but the tragedy shook Kamaka. He was a teenager, invincible on the court and a hero in his community. He never realized how fleeting life can be.
"Before he passed away, my brother wanted me to get out of Alaska," Kamaka said. "The competition's not terrible, but we thought there was more out there for me. He was always a big factor in that. He wanted me to play against the best players I could and get my game as good as I can. He thought that by moving, I would be able to do that."
"When he passed away, I just had to do that for him."
Kawika died a few days before the start of Kamaka's sophomore season. In early December, he received a call from Reggie Walker, the director of Portland Basketball Club, a Nike-affiliated team that plays on the EYBL circuit. In February, Kamaka visited a few high schools in Portland, and a week after winning his second straight state title in Alaska, Kamaka was en route to Oregon with his family.
It's been nearly 16 months since the Hepa family made the move, and Kamaka is thriving. From a personal standpoint, the adjustment that comes with moving to a city from a village of less than 5,000 people in the Arctic has been relatively easy for him. Basketball has allowed him to travel constantly throughout his younger days, and he would often visit his father's family in Hawai'i. The family has, for the most part, remained together — Kamaka's two older sisters are both living on their own, and his mother commutes between Portland and Barrow — knowing that the sacrifice they are making is what is best for their son.
"The only thing we miss is the family. When [my wife]'s home alone, you start missing each other," Roland said. "We have a lot of family up there as well. Growing up in a family atmosphere, all of a sudden we move to a city where you make new friends, which is fine, we can make new friends, but that's just not the same when you have family. That's the only area where we feel the sacrifice."
"My oldest son, he went to a private school and when [Kamaka] was ready to travel, we decided it's probably best that we move with them."
From a basketball perspective, things are going even better. Kamaka's played on the most competitive circuit in high school basketball, the EYBL, in the spring and summer the past two years. He enrolled at Jefferson High School in Portland and won the 2017 state championship, his third ring in three years. He's been working out two and three times a day since moving south and has slowly been climbing up the recruiting rankings; 247 Sports currently has him as the No. 50 player in the composite Class of 2018 rankings.
Best I can tell,* he is on track to become the first Inupiaq to play Division I basketball and the first Native Alaskan to play since former Oral Roberts forward Damen Bell-Holter graduated in 2013-14. Bell-Holter spent some time with the Celtics after he graduated, but was waived before the season began. Kamaka, who has the talent to one day do so, would be the first of his people to reach the NBA, and to my knowledge, Bell-Holter is the only Native Alaskan to spend time on an NBA roster.
*(I cannot find anyone else in my research. If you know of anyone I am missing, please email or tweet me.)
But Kamaka is not worried about that right now.
He's mostly worried about the rain.
"Snow is better than rain," Kamaka, chuckling, said of his new digs. "I'd take snow over rain any day. It just changes the whole mood."