SPARTANBURG, S.C. — My NBC Sports colleague Rob Dauster claimed that Peach Jam had the best atmosphere of any event during the first week of the live period in his Peach Jam Takeaways column. You can trust what Rob says 99 percent of the time.
He's dead wrong on this one.
Check out any adidas Gauntlet Finale game where Class of 2018 mega-athlete Zion Williamson took the floor and you'd see why he's a worldwide phenomenon. This is also why the adidas Gauntlet Finale, for perhaps the first time ever, had a better atmosphere than Peach Jam this year.
I sat in a mostly-empty gym at Peach Jam as the best player in the country (Marvin Bagley) took on one of the best teams (Howard Pulley and Tre Jones). Zion Williamson's entire court would be surrounded on all sides (as well as the track above) as early as 45 minutes before he was scheduled to even play.
People would even stand on bleachers while other teams were playing in the hopes of getting a glimpse at the YouTube sensation.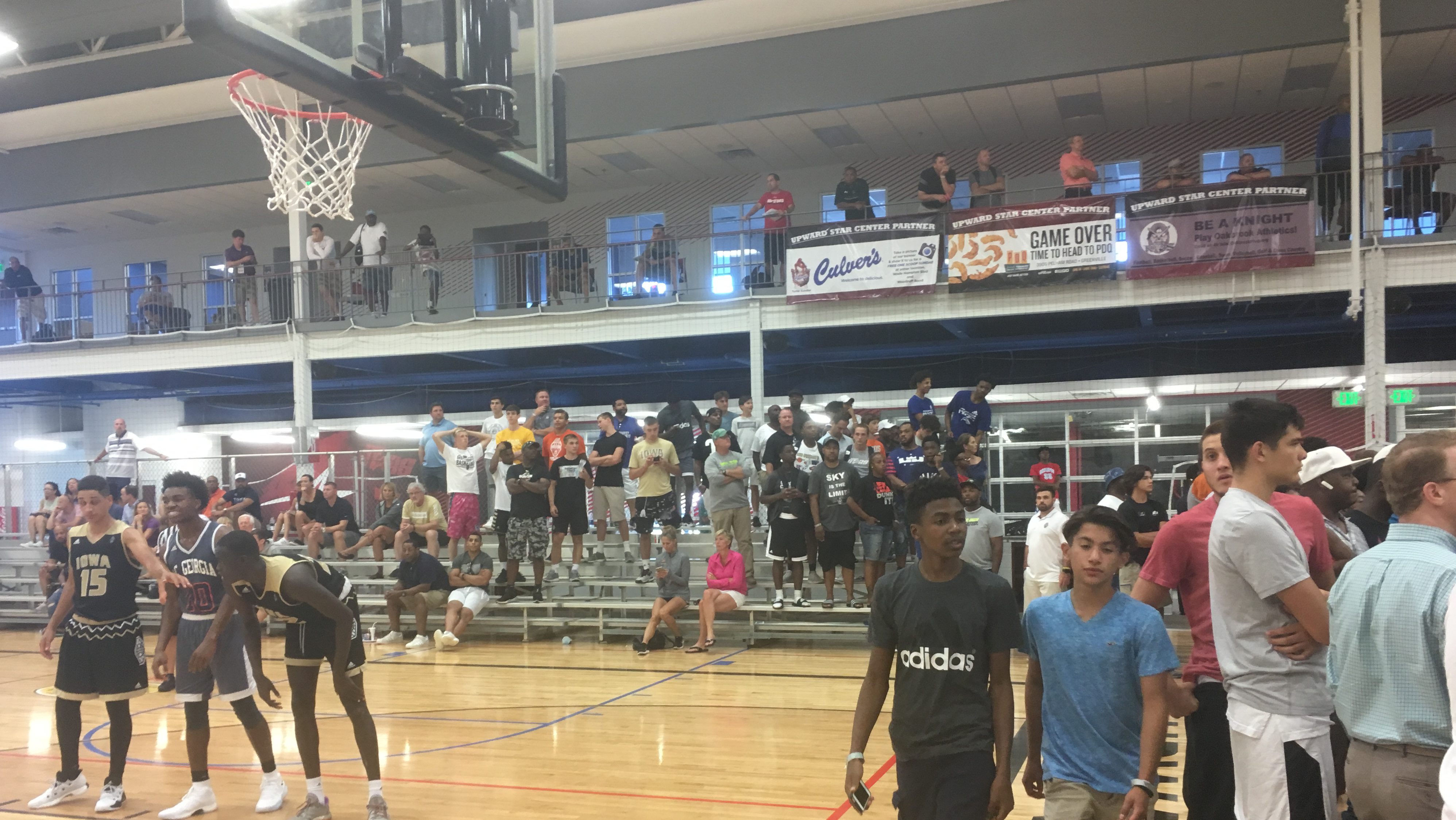 And Williamson didn't disappoint the local fans.
Leading the week at adidas in points and rebounds per game (averaging 29.6 points and 13.2 rebounds), Williamson looked nearly fully healthy following the minor knee injury that forced him to sit out most of the spring.
Displaying the jaw-dropping bounciness at his size that enables him to throw down highlight-reel dunks and erase shots at 11 and 12 feet, the 6-foot-6, 230-pound Williamson was a playmaker on both ends of the floor this week as he is still easily a top-five prospect in this class.
Still showing an ability to take over a game as a scorer or rebounder, Williamson is a downhill driver with the ball in his hands and there just aren't many players as big and as athletic as he is at the high school level. With a unique skill level that enables him to handle and pass a bit, Williamson dissected talented defenses and put up big numbers all weekend.
Williamson's jumper was still very inconsistent in Spartanburg, (4-for-19 from three-point range) but it does actually look a bit better in terms of overall touch and mechanics as he said he practiced it a lot during his downtime with the knee injury.
One of the biggest high school basketball stars of the last decade, I'm looking forward to seeing how Williamson closes out his career in Las Vegas in two weeks.
MARVIN BAGLEY III: The top prospect in the Class of 2018 (and possibly 2017 if he reclassifies), the 6-foot-11 Bagley showed why he's the best with his performance at Peach Jam.
Bagley averaged 24.6 points, 14.0 rebounds and 2.4 blocks per game while shooting 50 percent from the field as he displayed skills all over the floor at his size. Pushing rebounds for breaks and finding shooters for assists, Bagley speeding up and leading fast breaks as a ball handler is a scary recent development as he's also able to finish with long and effortless strides going to the rim.
Still a double-double machine thanks to his ability to get off the floor, Bagley can snatch rebounds over other players and finish on putbacks before they even get off the ground to contest.
Bagley and his team also deserve credit for winning. After being included as a controversial at-large bid to Peach Jam after winning only two games during the spring, the Nike Phamily went 3-2 at Peach Jam and Bagley was a huge reason why.
Perimeter shooting continues to be the only major weakness to Bagley's game as he was 1-for-11 last week but he'll have time to work on that soon enough. If Bagley enters college next season, he would have a serious chance to be an All-American.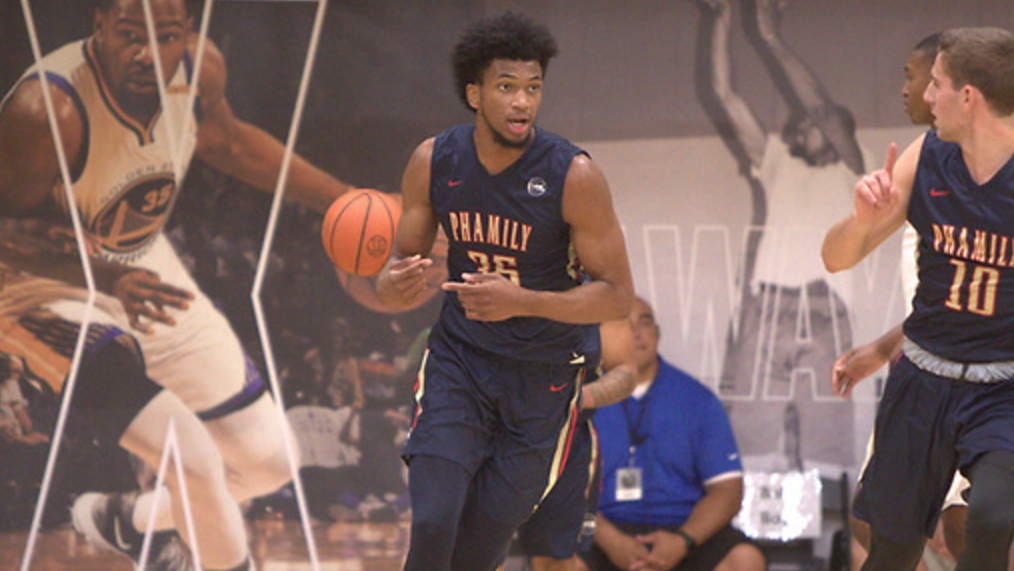 JERICOLE HELLEMS: Playing with Bradley Beal Elite this spring, the 6-foot-7 Hellems was a solid role player for a good team. At Peach Jam, Hellems scored more points in seven games than he did during the 16-game EYBL regular season as he exploded for a huge week.
Putting up  22.4 points, 7.0 rebounds and 1.4 steals per game Hellems earned a ton of new scholarship offers based on his play in North Augusta. He's an intriguing offensive player as he's equipped with some improved three-point range, post abilities and intelligent cuts without the ball.
Capable of playing multiple spots on the floor, Hellems is going to be a player to watch the rest of July to see if he can sustain the kind of numbers he put up during the first week. It could have just been that Hellems needed more of an opportunity to shine with more shots. He certainly made the most of his time at Peach Jam.
SIMI SHITTU: Canadian forward Simi Shittu continued his strong stretch of play over the last several weeks following his MVP performance at the NBPA Top 100 Camp. The 6-foot-9 Shittu was dominant at times during Peach Jam as he put up 20.0 points, 8.8 rebounds and 3.2 assists per game while shooting 65 percent from the field.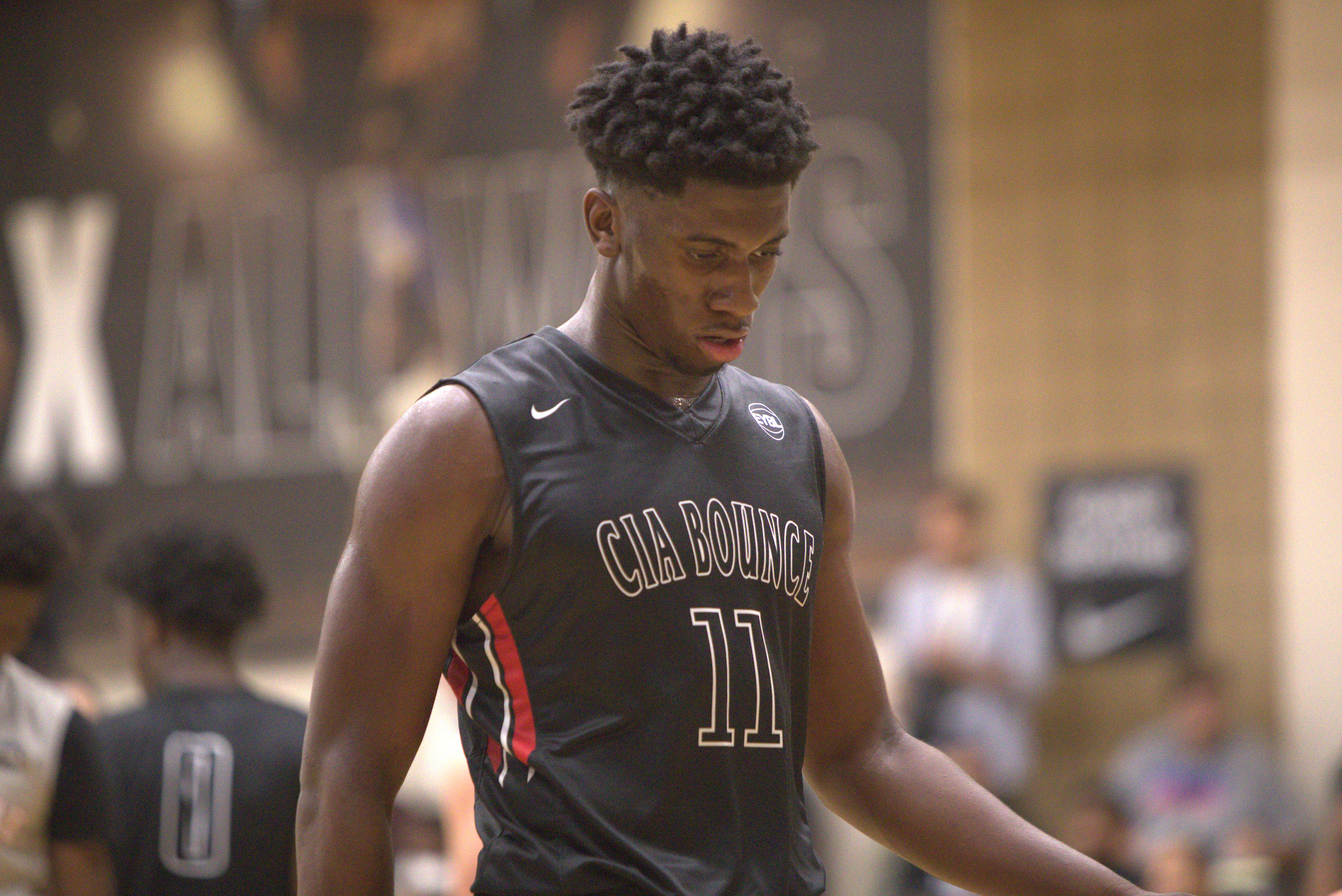 Shittu has always been a high-motor double-double threat, but his passing ability and overall feel for the game are beginning to stand out in more subtle ways. Able to lead a break as a ball handler off of a rebound, Shittu is becoming dangerous in multiple ways as he continues to push up the rankings.
Mentioning to reporters that he's constantly studying ball-dominant bigger players like LeBron James and Giannis Antetokounmpo, Shittu might have his eyes on eventually handling more serious handling responsibilities.
MATTHEW HURT: I haven't talked much about the Class of 2019 for CBT this spring, but the 6-foot-9 Hurt has been one of the most productive players in his class the last two summers.
The younger brother of Minnesota sophomore Michael Hurt, Matthew is bigger and more talented as he put up 21.0 points, 8.8 rebounds and 1.8 assists per game at the adidas Gauntlet Finale in South Carolina. A skilled offensive player who is capable of scoring from all three levels of the floor, Hurt has adjusted nicely since missing this spring with a broken hand.
He's also a bit tougher than his skinny frame might indicate as he averaged 2.0 blocks per game while playing some solid post defense.