NORTH AUGUSTA, S.C. — Marvin Bagley III is probably going to end up playing college basketball this season.
Peach Jam, which is typically the best event on the club basketball circuit in the spring and the summer, lacked any of the buzz that we are used to seeing and hearing about, but it made up for it with what could end up being season-defining news for a top ten team.
Here are the basics to get you caught up: Bagley is a 6-foot-11 combo-forward and arguably the best prospect in the world that is not currently on an NBA roster. He also turned 18 years old in March — meaning he is old for his grade — and would be eligible for the 2018 NBA Draft if he could find a way to graduate from high school prior to the start of the 2017-18 school year.
On Friday, NBC Sports reported that the Bagley family is in the processing of determining whether or not it is actually possible for Marvin to enroll in college this fall. Members of two staffs currently recruiting Bagley have since told NBC Sports that it is doable, and there is a growing expectation that Bagley will do his one-and-done season in 2017-18. His father, speaking to FanRag Sports, went with the dismissive non-denial when asked over the weekend: "Hey, ask the guy who started the rumor, they know more than what I can tell you. You should probably ask CBS Sports; it seems like they know more than I know. That's my answer, ask CBS Sports."
The question then becomes eligibility, and it's two-fold: The first part is collegiate eligibility. Will he make it through the NCAA's eligibility clearinghouse in time for the start of the season, and while that is big news or whoever ends up getting him, it is more or less irrelevant for Bagley himself. The reason this is something the family is going to try to do is to get him eligible for the NBA Draft a year early. He's old enough, he just needs to be a season removed from his high school graduation. If he earns that diploma but misses the first six weeks of the season while waiting to be cleared, he'll still get picked next June.
Which means he'll get his first NBA paycheck at 19.
Which means he'll get his first NBA extension at 23.
Which means he'll be eligible to get max-level extensions at 28 and 33 instead of 29 and 34.
That extra year of earning power at the end of his career combined with the fact that those contracts will come a year earlier could end up being worth in the mid-eight figures if Bagley lives up to his potential.
So where will Bagley end up playing?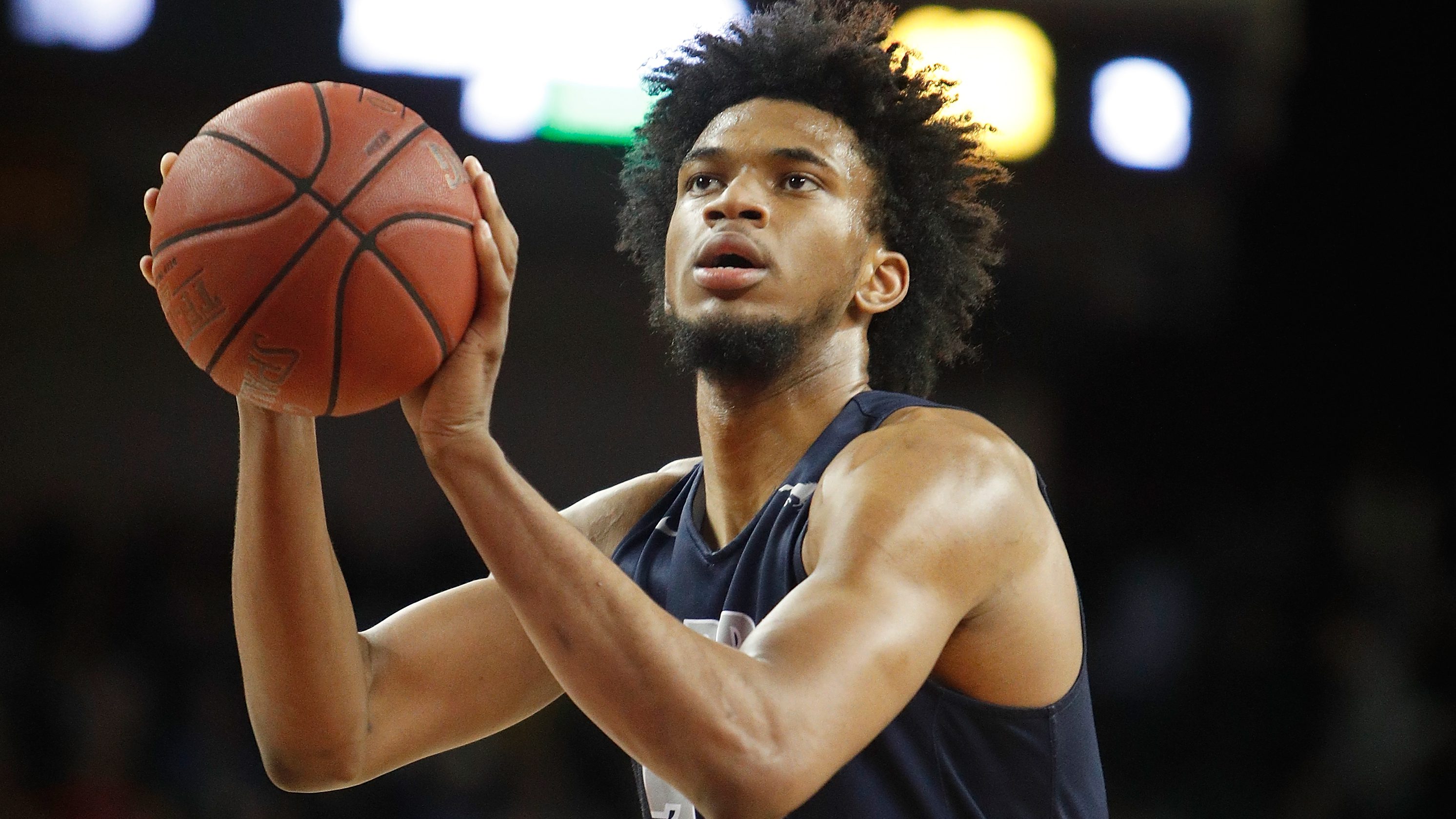 He told reporters at Peach Jam that he will be taking his official visit to Duke this week — he's an Arizona native playing for a Southern California high school team — and will also take officials to USC and Arizona. Kentucky, Kansas and UCLA are also in the mix, but they aren't considered to be leaders. Bagley has the potential to be an all-american in college this season, and he would fit perfectly as a small-ball four at Duke in the Jayson Tatum role, alongside Deandre Ayton at Arizona or in USC's high-octane, uptempo offense.
If you forced me to bet my life on where Bagley will end up playing next season, it would be at Duke.
---
IF BAGLEY RECLASSIFIES, IS ANYONE IN 2018 WORTH BEING EXCITED ABOUT: Bagley is far and away the best prospect in the Class of 2018, and while much of that is because he's awesome, the truth is that there really isn't all that much talent in 2018.
Zion Williamson is as thrilling of an athlete as you'll ever see, but there are real concerns about just how much of a basketball player he is. Bol Bol is a 7-foot-3 shot-blocker with three-point range, but anyone questioning his motor and his toughness is justified. Cam Reddish, Romeo Langford, Moses Brown, Jordan Brown. These are good players, but after seeing the talent at the top of the 2016 and 2017 classes, this is a drop-off.
---
COACHES RECRUIT TWEENERS NOW: As recently as five or six years ago, the label "tweener" was dreaded in basketball circles. If a player wasn't quite big enough to guard fours or quick enough to guards threes, or if a ball-handler was just a little too score-first, or if a shot-blocker was just a little too concerned with shooting threes, it was a negative.
One top 25 head coach put it to me like this:
Before, the question was, "Who are they going to guard at the next level?"
The question now, however, is, "How is anyone going to guard them?"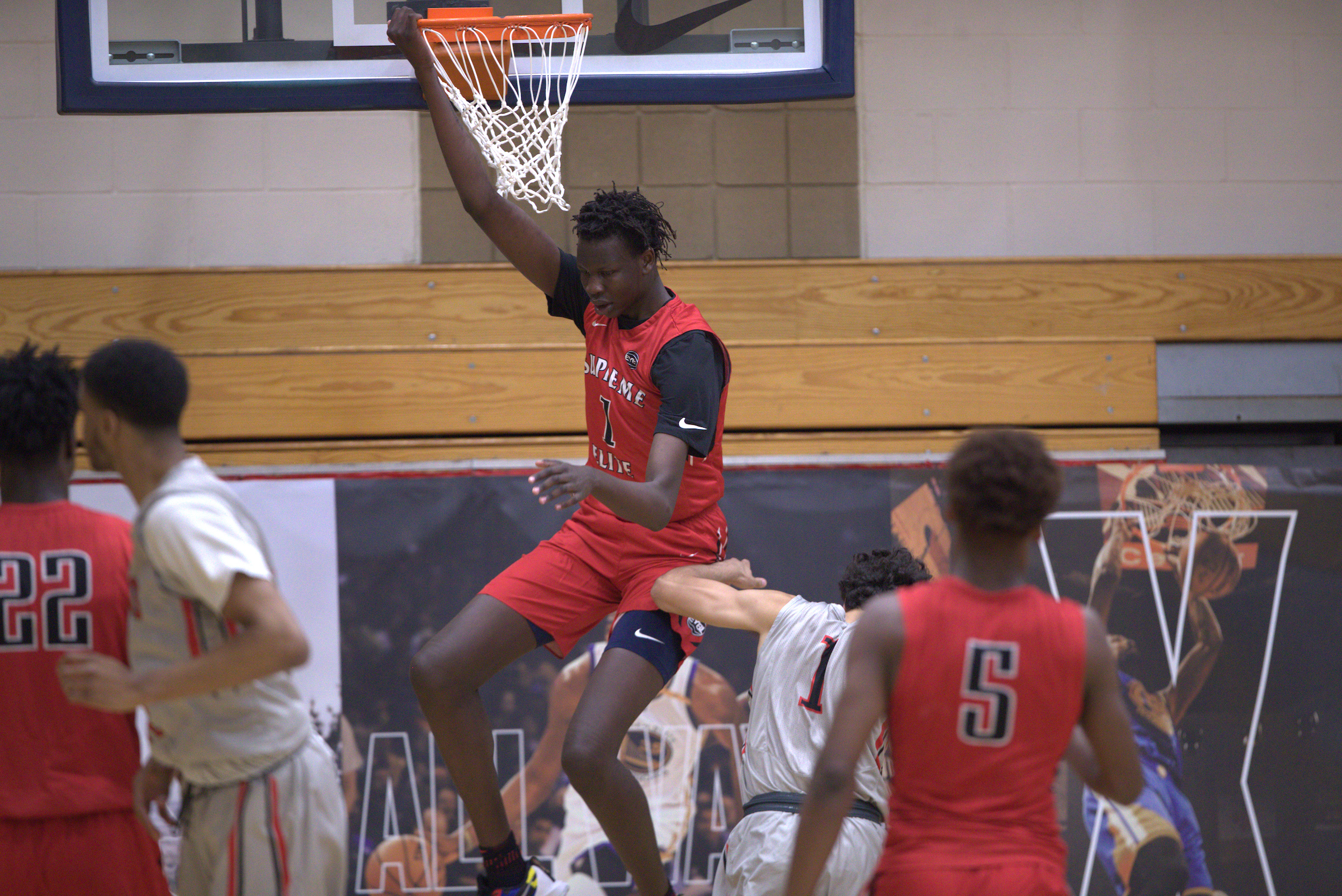 I'm working on a larger piece that will come out later this month on how the increasingly-positionless and pace-and-space oriented 'Modern NBA' is changing the way that basketball at the lower level is being played, and one of the keys, according to coaches that I spoke to, is how talent is evaluated before the college level. Bol Bol is the perfect example. One the defensive end of the floor, he can protect the rim with the best of them. Offensively, he shot 44.1 percent from three on 59 attempts and 82.4 percent from the free throw line in 19 EYBL games. Not only is he a human eraser on one end of the floor, but his ability to shoot creates space in the lane by pulling his rim-protecting counterpart away from the basket.
Those particular set of skills make him incredibly valuable, whereas in the past, the fact that he doesn't have much of a post game, he isn't all that strong in the paint, his motor tends to run hot and cold and he loves standing around the three-point line waiting to jack up a three would all be red flags.
Jontay Porter, Michael Porter Jr.'s "little" brother who is 6-foot-10, 240 pounds and expected to enroll at Missouri this fall, is another prime example. He's 6-foot-11 and 240 pounds, yet he's a guy that thrives with his ability to play on the perimeter, whether it's his ability to shoot, make plays off the bounce or pass the ball. Two coaches raved about the way that Simi Shittu — a 6-foot-9, 220 pound combo-forward with an athletic, muscular build — led the break himself after grabbing defensive rebounds. He can handle the ball and pass, and letting him get a defensive rebound and go makes the transition game that much more efficient; finding a point guard for an outlet pass is a thing of the past.
---
PEACH JAM IS STILL THE BEST: The place is getting a little bit overcrowded — if you're a media member and you don't get to a seat at Court 3 or 4 early for a game, you won't be getting into the gym — but when was the last time you saw a summer basketball event with a crowd like this?: