Over the course of the last three weeks, we've been churning out NBA Draft Prospect Profiles of the best players in this loaded draft for the fellas at Pro Basketball Talk.
You can find them here:
You can also find the latest NBC Sports Mock Draft here.
Today, we'll be going through some of the projected lottery picks to determine who from that group will be a bust in the NBA.
RELATED: Lottery Busts | First Round Values | Draft Sleepers
Jonathan Isaac, Florida State: To me, Jonathan Isaac may actually be the most interesting prospect in this draft simply because no one really knows quite what to expect from him.
What I mean is that every other player projected to go in the top ten is more or less a known quantity at this point. The projected top five picks all have all-star potential, either at the point (Fultz, Ball, Fox) or as a big wing with small-ball four potential (Jackson Tatum). Malik Monk is an undersized two with explosive scoring ability. Dennis Smith Jr.'s talent is outweighed only by the red flags that come along with him. Lauri Markkanen is a seven-footer that shoots it like Klay Thompson. Zach Collins, Donovan Mitchell, Luke Kennard. We basically know what their role is going to be at the next level.
What will Isaac be?
Well, that depends on who you ask.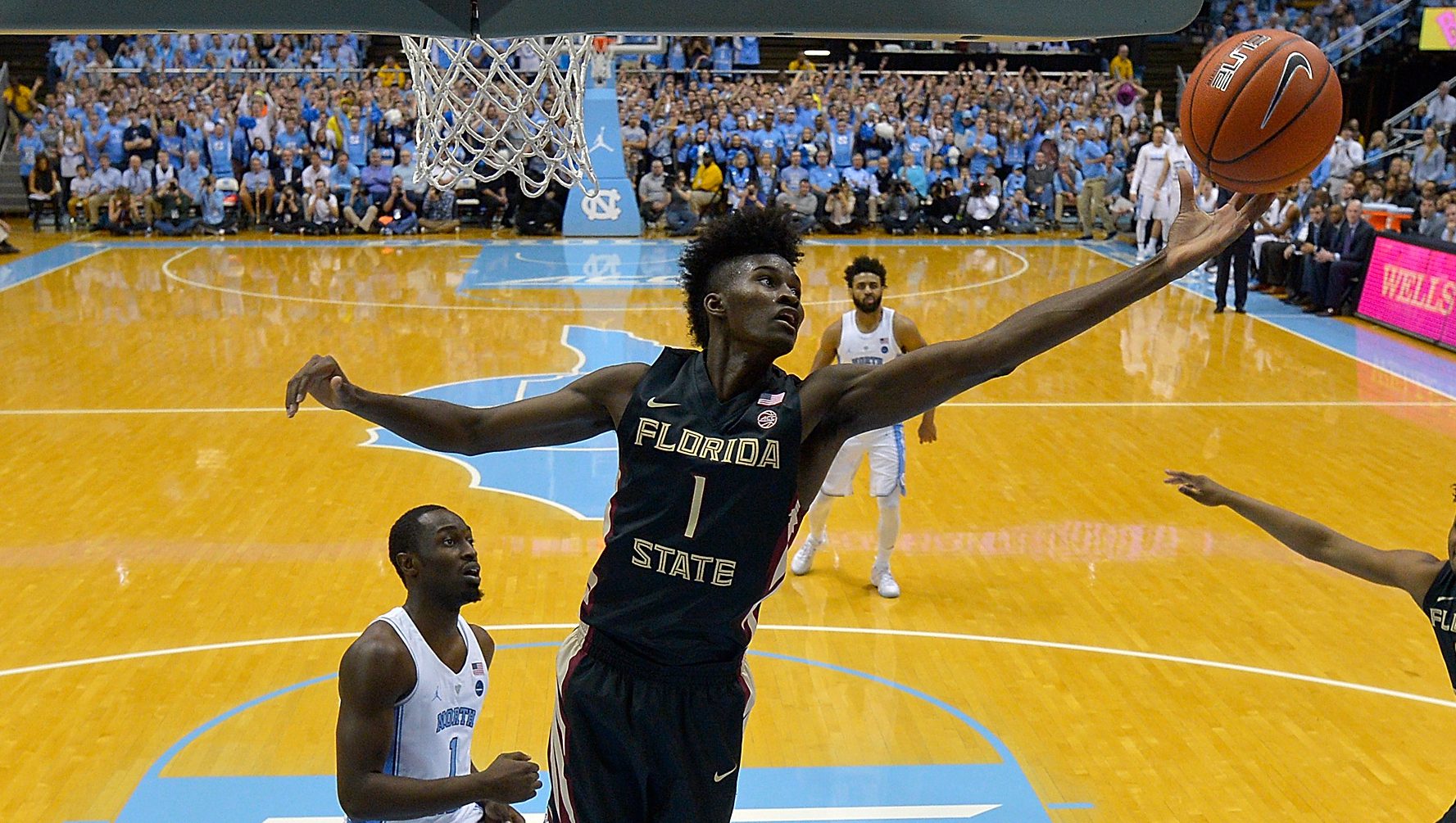 Let's start with Isaac's potential. He stands 6-foot-11 with a 7-foot-1 wingspan and the skills to play on the perimeter. He shot 34.8 percent from three, and his 78 percent free throw shooting makes it conceivable that is his floor as a shooter in the long-term, while blocking more than two shots per 40 minutes. There isn't a pair of skills more valuable in the NBA these days than the ability to protect the rim and stretch the floor. That's what makes Golden State's lineup that features Kevin Durant and Draymond Green so difficult to deal with. Throw in Isaac's ability to move his feet and play as a switchable, multi-positional defender, and what you have is a player with a floor that's higher than your typical 6-foot-11, 205 pound project. What's the worst case scenario, that he's Andre Roberson but a couple of inches taller with the ability to make a three?
So why is he headlining this bust list?
Because of where he's being projected in the draft.
It seems pretty clear at this point who the top five picks in this year's draft are going to be — Fultz, Ball, Tatum, Jackson and Fox. Isaac appears to be a lock to go somewhere in the top ten with quite a few people projecting him to wind up as the No. 6 pick. NBA teams aren't exactly expecting the No. 6 pick to turn into a franchise player, but anything less than a future starter with a shot to make a couple of all-star teams would be a disappointment with that pick, particularly in a year where the draft is as good as it is in 2017.
In theory, that's what Isaac is, right? High floor with an incredibly high ceiling if it all comes together? I'm just not convinced there's all that much of a chance that it "all comes together" for him. Perhaps the biggest concern with Isaac when it comes to his longterm development is whether or not he realizes just how good he has the potential to be. Part of the reason he wound up at Florida State is that he didn't want to be in the spotlight that comes with playing at a school like Kentucky or Kansas. Part of the reason he played second-fiddle offensively to the likes of Dwayne Bacon and Xavier Rathan-Mayes is that he didn't realize he could take over games at the college level.
You don't have to do much projecting or guessing to see Isaac playing a role and doing it effectively in the NBA, but it would be disappointing if, with the sixth pick in this draft, Orlando ended up drafting a 6-foot-11 3-and-D forward that blocks shots, makes threes and plays on the perimeter on both ends of the floor that only turned into a role player.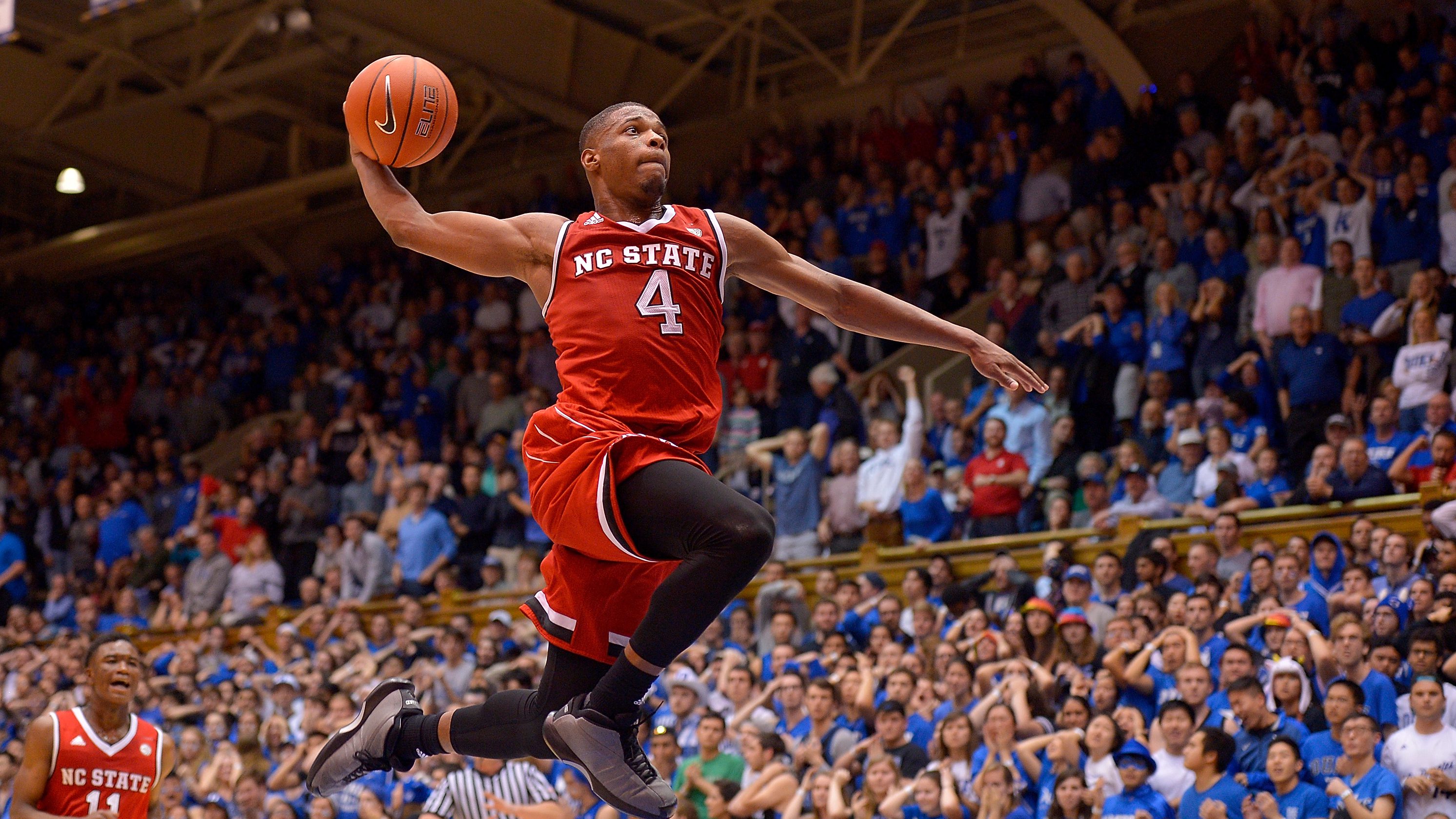 Dennis Smith Jr., N.C. State: If the NBA were to draft strictly based on talent, I think that Dennis Smith Jr. would have a chance to be a top three pick in this year's draft. He's that good. He may be the best athlete in this draft in the back court despite battling through a torn ACL he suffered two summers ago. He can operate in pick-and-rolls. He has three-point range. He has NBA point guard size. He has the total package.
But he also played on an N.C. State team that had absolutely no business being as bad as they were last year. The Wolfpack went 15-17 overall and just 4-14 in the ACC despite having a roster that was talented enough to get them to the Sweet 16. (Yeah, I said it. And I meant it.) They were disappointing enough that head coach Mark Gottfried got fired with two weeks left in the regular season, something that just does not happen in college basketball. After N.C. State lost by 30 points to a mediocre Wake Forest team, a Wake Forest player told the media that, "We knew if we got up early on them, they was going to quit."
Does that sound like the kind of player that you want to be the face of your franchise at the point?
Point guards are supposed to be leaders, an extension of the coach on the floor, or so goes the cliché. That becomes even more true at the college level, particularly when you're dealing with a point guard that is so much more talented than the players around him.
Smith is good enough to put up 32 points and six assists in Cameron Indoor Stadium in a win over Duke, one of the best individual performances we saw all season long, but that still wasn't enough to make the Wolfpack anything close to relevant at any point during the season.
Smith is going to be a lottery pick, meaning he is going to be drafted by a franchise that is going to be bad and relying on him to make them good again. That franchise might be the Knicks or the Kings. They're going to be asking him to do what N.C. State asked him to do, and we all saw how that worked out.
What makes you believe it's going to be different when he's cashing those NBA paychecks?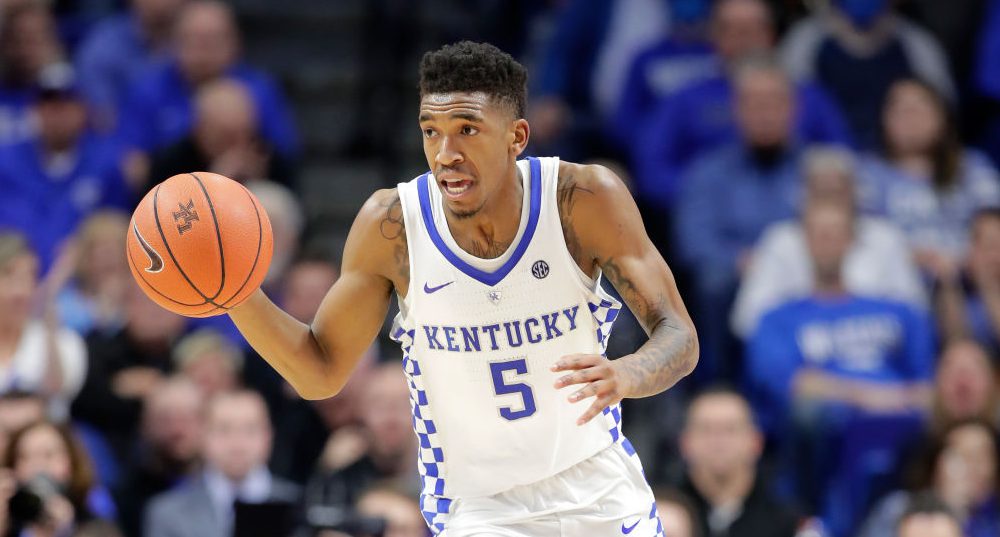 Malik Monk, Kentucky: The concerns about Malik Monk are really quite simple: There is a reason that 6-foot-3, 180 pound shooting guards aren't all that common in the NBA. Regardless of what he's able to do as a shooter or just how athletic he is, the simple fact of the matter is that Monk is too small for his ideal position at the next level.
But you wouldn't know that based on where some believe he is going to end up being picked or the hype that he had throughout his freshman season with the Wildcats. Monk is too good of a scorer not to find a way to carve out a role in the league, whether it's as J.R. Smith as a floor-spacer, an instant-offense player off the bench a la Lou Williams or a small scoring guard on a team with a point forward like Kyrie Irving. His ability to shoot is elite, and in a league that prioritizes shooting the way the NBA prioritizes shooting, that has value.
That that value can only be capitalized on if Monk winds up in a situation that allows him to play the way he needs to play.
Justin Patton, Creighton: There are some things about Justin Patton that I really like. He's a good athlete, he runs the floor hard, he finds himself in a good spot to catch lobs, he knows how to work as the roll-man in ball-screen actions, he's shown off some potential as a stretch-five with flashes of perimeter skill.
What concerns me about Patton is how much his effectiveness fell off once Maurice Watson Jr., Creighton's point guard that was having an all-american season, went down with a torn ACL. When Patton was not on the floor with an elite playmaker, he struggled to impact the game. He averaged just 9.6 boards per 40 minutes — not a good number for a 7-footer in the Big East — and while he blocked a few shots, he was often late on rotations, if he recognized them at all. I think he lacks some toughness and physicality, and he certainly needs to improve his awareness, attention to detail defensively and some of those pesky fundamentals.
Put another way, Patton's total package includes some intriguing skills, but I'm not sure those skills fit the role he'll need to play to last at the next level.
Jarrett Allen, Texas: Allen may have the best physical tools in this year's draft. He's 6-foot-11 with a 7-foot-6 wingspan, hands that look like baseball mits and enough athleticism to do things like this:
There's no reason that he can't find a way to be Tristan Thompson … unless he just doesn't love playing basketball. That is a concern that NBA decision-makers have regarding Allen, which is part of the reason that a player with all of the attributes that I listed earlier may end up getting picked in the late teens or early 20s.