The NBA Draft's Early Entry Deadline has come and gone. Just about every elite recruit has decided where they will be playing their college ball next season. The coaching carousel, which ended up spinning a bit faster than initially expected, has come to a close. The transfer market is slowly winding down.
In other words, by now, we have a pretty good feel for what college basketball is going to look like during the 2017-18 season. With that in mind, let's take a look at what has happened — and what will happen — in the Pac-12 over the next six months.
OFFSEASON STORYLINES 
1. Will this end up being Sean Miller's best team at Arizona?: The Wildcats are loaded in a way that the teams that generally traffic in one-and-done players are not accustomed to. Let's start with the returnees; specifically, Allonzo Trier, who returned from a 19-game suspension for a positive PED to become Arizona's leading scorer a season ago. He opted to return to school for his junior campaign, meaning that Miller will have a back court anchored by a potential National Player of the Year.
Then there is Rawle Alkins, who had a chance to be drafted as a one-and-done this year if he had left but he decided to return to school. Dusan Ristic and Parker Jackson-Cartwright are back in the mix as well, while Arizona adds a monster recruiting class headlined by Deandre Ayton, who is one of the top five prospects in the class. There are some question marks with this team — namely, if their point guard play is good enough, whether or not they will defend and the consistency that Ayton will play with — but given the lack of a great team anywhere else in college basketball, it's fair to say that this group is the most likely to end Sean Miller's streak of failing to get to a Final Four.
Is it his best team?
I don't think so. You'll have a hard time convincing me that Miller's best team didn't lose to Frank Kaminsky at some point in the NCAA tournament.
But if it finally gets that monkey off of his back, will he care?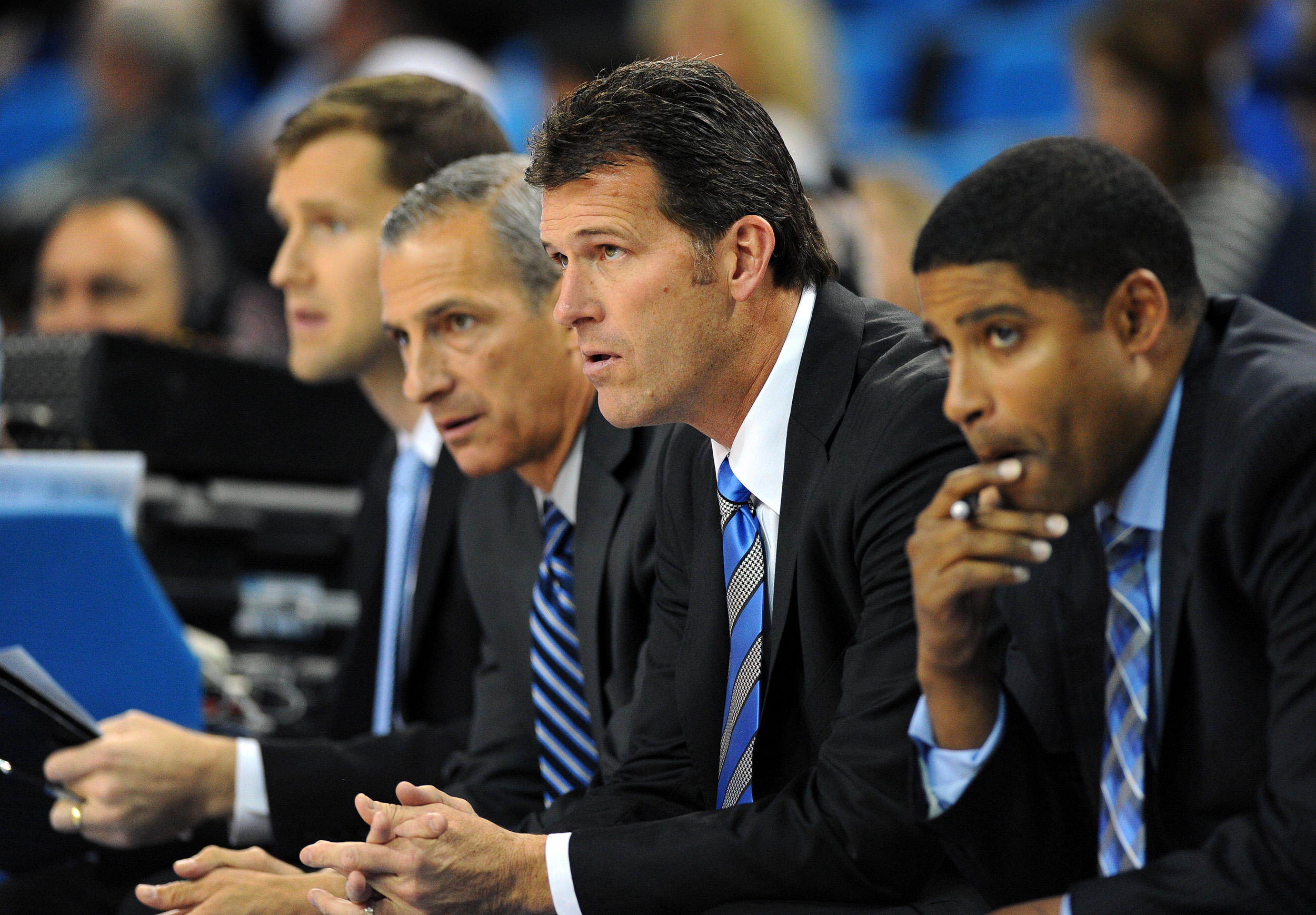 2. How does UCLA handle losing so much talent?: The Bruins are essentially rebuilding their entire roster, as five of their top seven players are off to the professional ranks. That includes Lonzo Ball as well as fellow one-and-doners, T.J. Leaf and Ike Anigbogu. There is still talent on this roster, however, as Aaron Holiday, Thomas Welsh and G.G. Goloman return to a team that landed a six-man recruiting class, including five-stars Jaylen Hands and Kris Wilkes. To be frank, the biggest issue isn't going to be the pieces they lost, it's going to be replacing the unselfishness that came with having a team led by Lonzo. He changed the culture of that program, but will that change be nothing more than a one-year blip on the radar?
The interesting battle to watch will be at the point guard spot. Hands is the star recruit that was pitched on being Ball's replacement, but Holiday is a former four-star prospect in his own right. After spending a year sacrificing as UCLA's sixth-man, will he believe this is the season that UCLA is his team?
3. More importantly, how will LaVar Ball take it if LiAngelo isn't a star?: Because he's not. I don't see how the second Ball brother finds his way into UCLA's starting lineup, not with the likes of Holiday, Hands, Ali and Wilkes ahead of him in the perimeter rotation. Most people have accepted this as gospel: Lonzo has the chance to be a star in the NBA and LaMelo has some promising skills if he ever figures out how to play basketball like a normal person while LiAngelo is destined to end up as a four-year role player whose bread and butter is as a catch-and-shoot floor-spacer.
LaVar has been quite vocal in the past about his desire for all three of his sons to be one-and-done players. What happens when it becomes clear that's not exactly in LiAngelo's future? Will the whole 'LaVar Ball never comes into the UCLA basketall offices' deal still hold true?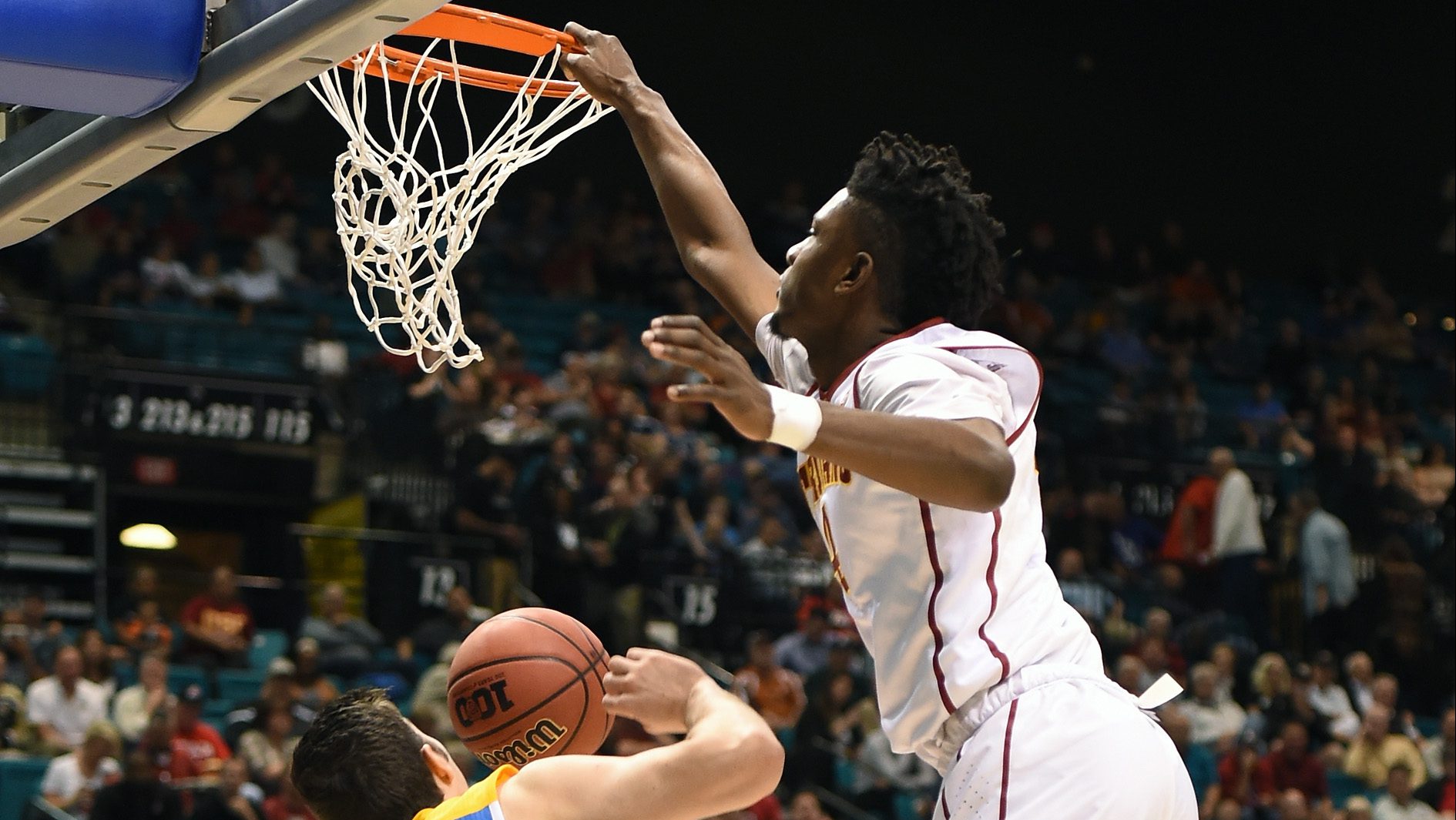 4. Is this the year that USC finally competes for a Pac-12 title?: With the obvious exception of Michigan State, who somehow managed to convince a potential top ten pick to return to school for his sophomore year, you'd have a hard time finding any program that had better luck with players declaring — well, not declaring — for the NBA Draft. USC returns Chimezie Metu, Bennie Boatwright, Deanthony Melton, Elijah Stewart and Shaqquan Aaron, all of whom flirted with the idea of leaving school.
The best part? That list doesn't include their most important player, point guard Jordan McLaughlin. I'm not sure there are five teams in all of college basketball that are more talented this season that the Trojans. Andy Enfield will finally, for the first time in his tenure with USC, coach a player that spent four years as a member of the program. Does that mean this is the year they finally turn a corner?
5. How does Dana Altman manage the roster turnover?: There's no way around it: Losing Chris Boucher, Jordan Bell, Tyler Dorsey and Dillon Brooks — the latter three with eligibility remaining — is a massive blow to the Ducks, enough to keep them out of the conversation for preseason top 25. But with a team that includes five-star prospect Troy Brown, a four-star redshirt freshman in MJ Cage, transfers Paul White (Georgetown) and Elijah Brown (New Mexico) as well as the return of Payton Pritchard, this team has the makings of one that Dana Altman will be able to figure out. How? Well, that will be interesting to follow.
IMPORTANT ADDITIONS
Deandre Ayton, Arizona: Ayton has long been thought of as the player with the most raw talent in the Class of 2017. At 7-feet he has the skillset and the physical tools to play as a small-ball four alongside Dusan Ristic, which is a scary proposition. When Ayton is engaged, he is an absolute monster. The big question with him is how often he is, you know, engaged.
Troy Brown, Oregon: Brown, a top 15 recruit, is the perfect player for Altman to have at his disposal. He's a well-rounded 6-foot-6 athlete that should be able to fill the Dillon Brooks mold pretty nicely.
Kris Wilkes and Jaylen Hands, UCLA: These are the two biggest names in UCLA's recruiting class, as Steve Alford looks to find a way to continue the success that he had during Lonzo Ball's freshman season. This will be the chance for him to prove that it was his coaching, not simply the presence of Ball, that led to last year's 31-win season.
Derryck Thornton, USC: Remember him? Thornton was a five-star point guard prospect in the Class of 2015 that was tabbed as Tyus Jones' successor at Duke, only he found himself coming off the bench and playing limited minutes for a team that desperately needed point guard play. So he left, sat out last season and returned to California, where he'll likely spend this season coming off the bench again. That's a nice luxury for Enfield to have.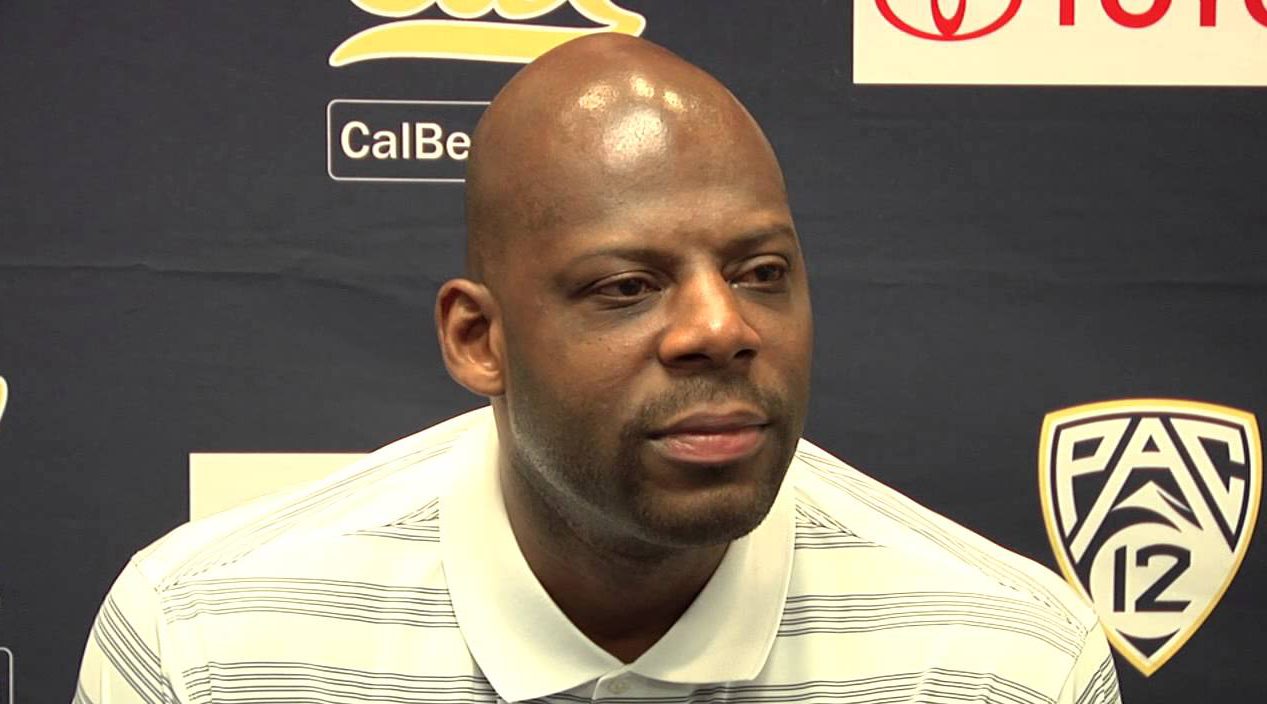 SURPRISING DEPARTURES
Tyler Dorsey and Jordan Bell, Oregon: It wasn't really a surprise that Dillon Brooks left school. He was a junior and a two-time all-american dealing with foot issues. He needed to get paid while he can. Dorsey and Bell were more surprising, as both had the look of four-year talents. But after their unbelievable run in the NCAA tournament — as they morphed into Steph Curry and Ben Wallace, respectively — it was time.
Ike Anigbogu, UCLA: Anigbogu was the member of UCLA's recruiting class that no one had heard of, but after showcasing next-level athleticism and physicality in limited minutes that did not expose his flaws, cashing in was the smart move.
Kyle Kuzma, Utah: The Utes were better than you probably realize last season, winning 11 games in the Pac-12, but they'll lose Kuzma to the NBA, a decision that is crushing. Kuzma had a shot at being an all-american next season, but as a redshirt junior with his degree in hand, it made sense for him to go.
COACHING CHANGES
Wyking Jones, Cal: Cal's recruiting search was bizarre. They were involved with a handful of names that were somewhere between head-scratching and unrealistic before finally settling on Jones, a first-time head coach that had spent time on Rick Pitino's staff before joining up with Cuonzo Martin in Berkeley. He'll have about as bare of a cupboard as you'll find for any new head coach, but he does have former Kentucky forward Marcus Lee in the mix and he has landed a couple of top 100 recruits for next season.
Mike Hopkins, Washington: Hop finally jumped ship from Syracuse. After years of hearing about how he was the next in line to replace Jim Boeheim when Boeheim finally retired, it became clear that he was done waiting for something that may never happen. So Hop took the job at Washington, a rebuild that is not going to be easy to do. The Huskies won just nine games last season despite having Markelle Fultz on their roster. I hesitate to call this a homerun — like I said, it's hard to judge any first-year head coach — but it certainly could have gone much worse.
WAY-TOO-EARLY ALL-CONFERENCE PREDICTIONS
Allonzo Trier, Arizona(Player of the Year)
Jordan McLaughlin, USC
Chimezie Metu, USC
Reid Travis, Stanford
Deandre Ayton, Arizona

WAY-TOO-EARLY POWER RANKINGS
Arizona: This will be Sean Miller's best chance of getting to a Final Four to date, as he has the perfect combination of quality veterans (Allonzo Trier, Rawle Alkins, Parker Jackson-Cartwright) and talented freshmen. Will they defend enough to win a title?
USC: On paper, this should be the best team that Andy Enfield has ever coached. No one had a better early entry deadline than the Trojans, as they return everyone of note from a group that won 24 games last year.
UCLA: The Bruins are the x-factor in the league once again. They're talented enough to get to a Final Four with enough youth and defensive question marks to end up going .500 in Pac-12 play. Is it Aaron Holiday's year?
Oregon: The Ducks lost so many key pieces off of last year's team, but with Dana Altman at the helm, it's hard to imagine anything other than another trip to the NCAA tournament for Oregon. He always finds a way.
Stanford: The Cardinal are going to sneak up on some people this season. Reid Travis returns, as does Dorian Pickens, while Jerod Haase brings in a promising recruiting class. That said, it feels like we've been saying 'this is the year' for Stanford for years.
Utah: With Kyle Kuzma leaving early and Lorenzo Bonam graduating, the Utes have a lot to replace. There are some pieces here, but the biggest one is Larry Krystkowiak. His presence on the sideline is worth two spots in my Pac-12 preseason poll.
Oregon State: The Beavers are my sleeper pick in the Pac-12. I don't think it's crazy to think they can sneak their way into the NCAA tournament after a 1-17 Pac-12 performance a year ago. Tres Tinkle is back, the young talent on their roster all returned and Ethan Thompson is going to surprise some people.
Arizona State: The Sun Devils are going to have some holes to fill in their front line, but a back court that includes Tra Holder and Shannon Evans is going to be tough to handle.
Colorado: The Buffaloes are going to take a pretty big hit, as they will lose four redshirt seniors, one of whom — Derrick White — was arguably the most under-appreciated player in the Pac-12.
Washington State: The Cougars actually won six Pac-12 games last season, which probably says more about the bottom of the Pac-12 than it does Wazzu. Anyway, they bring back a solid piece in PG Malachi Flynn, but there is a lot of turnover on that roster.
Washington: The Huskies went 9-22 last season despite having Markelle Fultz on the roster. It's going to be a long first season for new head coach Mike Hopkins.
Cal: The Golden Bears lose essentially everyone from a team that missed out on the 2017 NCAA tournament, including head coach Cuonzo Martin. It will basically be Kentucky transfer Marcus Lee carrying a team coached by Wyking Jones in his first season running a program. Fun!