The NBA Draft's Early Entry Deadline has come and gone. Just about every elite recruit has decided where they will be playing their college ball next season. The coaching carousel, which ended up spinning a bit faster than initially expected, has come to a close. The transfer market is slowly winding down.
In other words, by now, we have a pretty good feel for what college basketball is going to look like during the 2017-18 season. With that in mind, let's take a look at what has happened — and what will happen — in the Big East over the next six months.
OFFSEASON STORYLINES 
1. Patrick Ewing returns to Georgetown: The Hall of Fame center who took the Hoyas to three Final Fours — winning the 1984 national championship — returns to his alma mater for his head coaching debut after 14 years as an NBA assistant coach. He replaces John Thompson III, who was relieved of his duties following a second straight losing season, the third time in four years Georgetown failed to reach the NCAA Tournament. Ewing's hire shows that John Thompson Jr. still has a lot of pull in the university but Ewing has been praised for his work ethic and player development during his decade-plus as an NBA assistant. But he has an uphill battle on the Hilltop.
2. NBA Draft didn't hurt the league: Angel Delgado, who reportedly was set to stay in the draft, decided to return to Seton Hall for his senior season. That made the Pirates a realistic threat to knock Villanova off the throne it sat upon since the relaunch of the Big East Conference. Trevon Bluiett, who averaged 20.4 points per game during the conference and NCAA Tournament, also returned. With Villanova point guard Jalen Brunson as another option, both Delgado and Bluiett should find themselves on every single preseason All-American team. Not every team was as lucky as Seton Hall and Xavier, Justin Patton, a redshirt freshman who flew under the radar for much of the season, decided to remain in the draft. He's projected to be a first round pick.
3. Recruiting classes: At the moment, Xavier commit Paul Scruggs is the highest ranked recruit joining the Big East, according to Rivals. In fact, the Musketeers have two of the top three prospects joining the league, both of whom are listed in the top-50. Butler, according to the Indy Star, has the school's best recruiting class coming in, headlined by Kyle Young, Christian David, Jerald Butler and Aaron Thompson. Four seasons ago, both programs were in the Atlantic-10.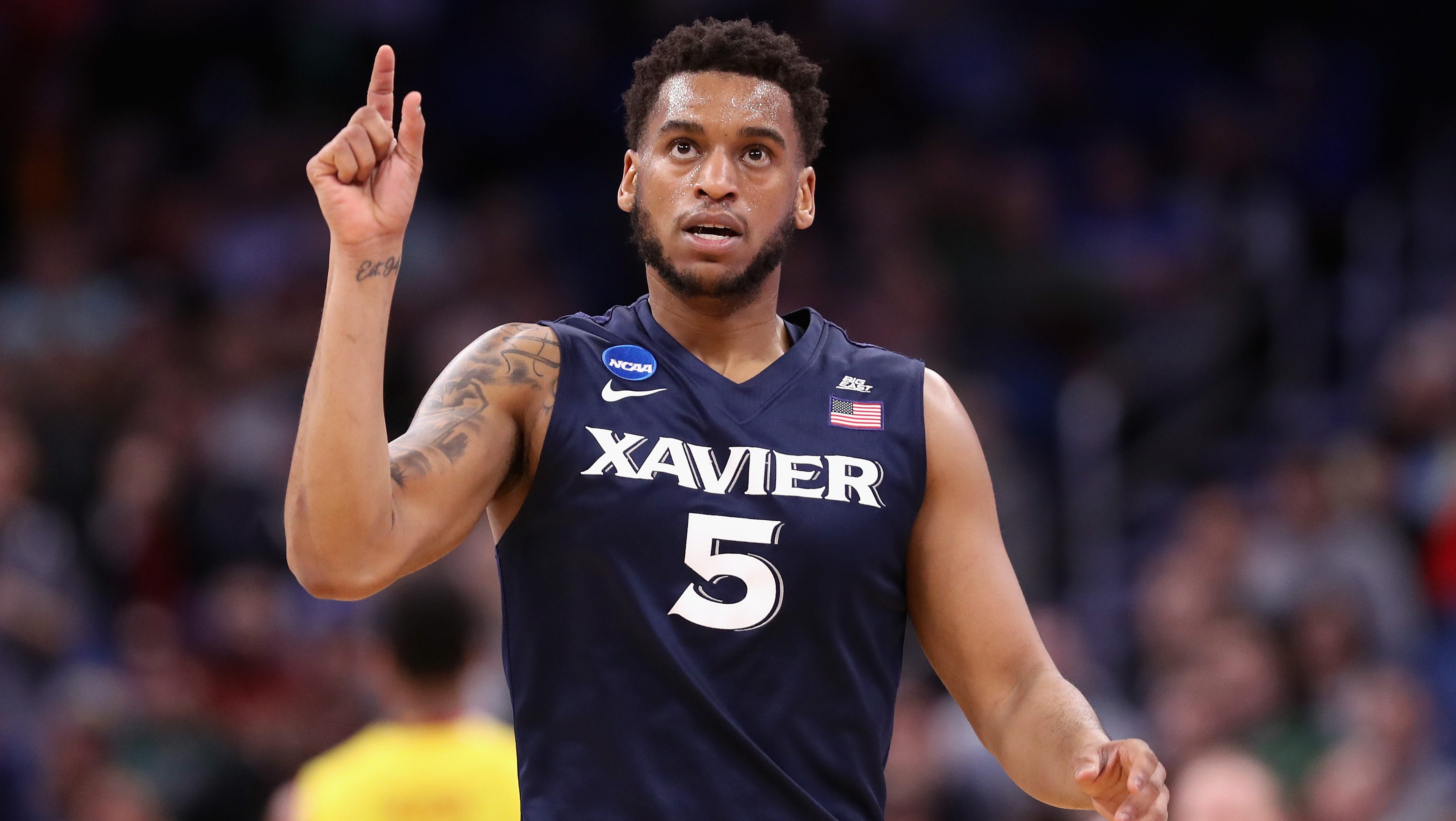 IMPORTANT ADDITIONS
Omari Spellman, Villanova: Expected to replace Daniel Ochefu in Villanova's quest for a repeat, the heralded freshman big man was forced to academically redshirt due to his freshman year of high school when he transferred from a public high school and reclassified at a prep school several months later. Spellman is a better offensive player than his would-be predecessor, even capable of scoring from the perimeter. Rivals had the 6-foot-9 Spellman listed as a top-20 recruit in the Class of 2016.
Makai Ashton-Langford, Providence: One of the most coveted point guards in the Class of 2017 had originally committed to UConn. He decommitted in March. Ed Cooley, who was in early on the likes of Donovan Mitchell and Wenyen Gabriel before seeing them commit to bluebloods, got a second chance and landed the New England native several weeks later. Whether it be with Mass Rivals on the grassroots circuit or Brewster Academy (N.H.) in the prep school scene, by the time Ashton-Langford debuts for the Friars he'll have played a year and a half without losing a game.
Harry Froling, Marquette: With Luke Fischer exhausting his eligibility, the Golden Eagles, who weren't deep on the frontline to begin with, needed some help. Marquette was able to land Froling, the SMU transfer following a visit in mid-January. Due to NCAA transfer rules, he'll be eligible for the second semester. In 10 games, the 6-foot-10 Froling averaged 4.3 points and 3.2 boards per game. Matt Heldt and newcomers Theo John and Ike Eke will hold down the fort while Froling continues to sit out until late December.
SURPRISING DEPARTURES
L.J. Peak, Georgetown: Currently, Peak is projected as the last pick in the 2017 NBA Draft according to DraftExpress.com. That didn't stop the Georgetown junior from forgoing his final season of eligible. The 6-foot-5 power guard averaged 16.3 points, 3.8 rebounds and 3.5 assists per game for the Hoyas. His departure means Georgetown has lost its top two scorers from a season ago, as Rodney Pryor, a graduate transfer, exhausted his eligibility.
Duane Wilson, Marquette: It's clear that the program is focused on building around rising sophomore guard Markus Howard. Moreover, Wilson had seen his role diminished for the majority of the 2016-17 season but worked his way into the starting lineup as the Golden Eagles made their run at the program's first NCAA Tournament under head coach Steve Wojciechowski. Wilson, the Milwaukee native, who redshirted his first season due to injury, elected to use his final season of eligibility at Texas A&M.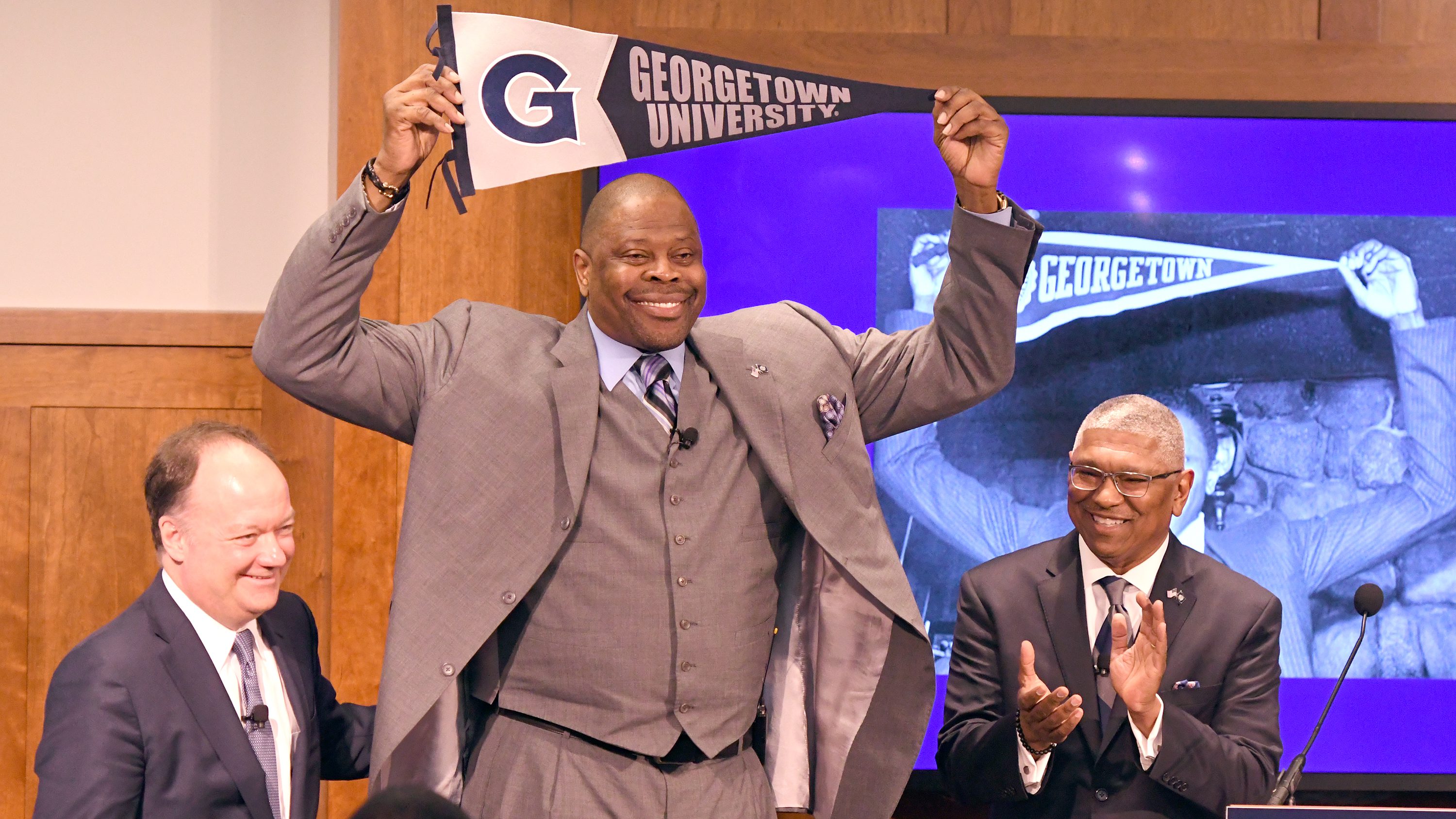 COACHING CHANGES
Patrick Ewing, Georgetown: As mentioned above, Ewing replaces John Thompson III after 13 seasons with the program, leading the Hoyas to the Final Four in 2007. By all accounts, this appears to have Big John's fingerprints all over it. However, Ewing at least had coaching experience, 14 as an NBA assistant, before he got his first coaching job. That wasn't the case two years ago when Chris Mullin took over at his alma mater. Arguably Ewing's biggest task will be filling out a coaching staff that can hit the recruiting trail, especially the greater Washington D.C. area.
WAY-TOO-EARLY ALL-CONFERENCE PREDICTIONS
Trevon Bluiett, Xavier (Player of the Year)
Jalen Brunson, Villanova
Angel Delgado, Seton Hall
Marcus Foster, Creighton
Kelan Martin, Butler
WAY-TOO-EARLY POWER RANKINGS
Villanova: All-American Josh Hart is gone but Jalen Brunson, a floor general who will end up on many preseason All-American lists, is back, as is Mikal Bridges, Eric Paschall and Donte DiVincenzo, a two-guard many peg as a breakout star next season. Jay Wright brings in a pretty good recruiting class but the biggest new addition is redshirt freshman Omari Spellman. The Big East Conference belongs to Villanova until someone proves it can knock it off.
Seton Hall: Angel Delgado's decision to return to for his senior season makes the Pirates the biggest threat to Villanova's conference dominance. Delgado, the nation's leading rebounder, rejoins Khadeen Carrington, Desi Rodriguez, and Ismael Sanogo. Madison Jones is gone but Myles Powell is a strong replacement after averaging double figures his freshman season. The Pirates are the most experienced team in the Big East. They are tough as nails and are likely the best defensive team in the league.
Xavier: The Musketeers lost six of seven to close out the regular season but found themselves in the Elite Eight thanks in large part to the play of Trevon Bluiett. The 6-foot-5 wing returns, which puts Xavier in another good position for 2017-18. Edmond Sumner remained in the NBA Draft but that tournament run was made after his season ended following an ACL tear. J.P. Macura is back while Quentin Goodin and Tyrique Jones both made strides in their freshmen seasons. Chris Mack is also bringing in arguably his best recruiting class, headlined by Paul Scruggs and Naji Marshall.
Providence: The most surprising team in the Big East last season was the Friars. Despite losing Kris Dunn and Ben Bentil, Providence went to its fourth straight NCAA Tournament under Ed Cooley. The Friars bring back everybody of value (sorry, Casey Woodring) for this season. I'll catch heat for leaving Rodney Bullock off all-conference predictions but I'll end by saying Kyron Cartwright, who averaged 6.7 assists per game, may have a better chance of earning that postseason honor.
Butler: Despite losing Andrew Chrabascz, Avery Woodson, Tyler Lewis, and Kethan Savage, it's hard to bet against Chris Holtmann. The Bulldogs retain Kelan Martin, one of the league's top scorers, in addition to rising star Kamar Baldwin. Butler's Class of 2017 is considered the best in program history.
Creighton: The Bluejays are in a much different place if Justin Patton returns to Omaha for a sophomore season. That isn't to say Creighton isn't in line for a second straight NCAA Tournament appearance. Greg McDermott is hoping to strike gold again as Kaleb Joseph, the Syracuse point guard, spent several months practicing against Maurice Watson Jr. He'll pair up in the backcourt with Marcus Foster, a fifth-year senior who will make sure the Bluejays have one of the conference's most potent offenses.
Marquette: Depth took a hit with the graduation of Luke Fischer, Katin Reinhardt and Jujuan Johnson, in addition to the departure of Duane Wilson. But Marquette has Markus Howard, who is expected to have a big sophomore season, while the frontline gains a boost at midseason with Harry Froling debutting after sitting out the spring and fall semester following his transfer from SMU.
St. John's: Shamorie Ponds, Marcus LoVett and Bashir Ahmed, the team's three top scorers, return while Tariq Owens and Kassoum Yakwe are back to man the frontline. The Johnnies add transfer Justin Simon to the perimeter and Marvin Clark to the frontcourt. Sidney Wilson, like Ponds, is another coveted New York City recruit, will be joining the program. Chris Mullin had a lot of work to do when he took the job at his alma mater but has landed talented, especially local ones.
DePaul: One of the biggest offseason additions, which resulted in immediate results, was when DePaul hired Shane Heriman, head coach of prep powerhouse La Lumiere. Northern Illinois graduate transfer Marin Maric, a potential starter for next year's team, and 2019 point guard Tgyer Campbell both committed to DePaul this spring. Both played at La Lumiere under Heriman. Billy Garrett Jr. is gone but leading scorer Eli Cain is back in Lincoln Park.
Georgetown: The Hoyas have lost their two leading scorers and the top incoming recruit since season's end, one that resulted in the school parting ways with John Thompson III. The cupboard isn't bare for Patrick Ewing's first season. Jessie Govan and Marcus Derrickson return while Trey Dickerson joins the program as a graduate transfer. Nonetheless, Georgetown was 14-18 last season, in a league where seven teams made the tournament. This is a realistic placement, as odd as it seems, to slot the Hoyas.