The NBA Draft's Early Entry Deadline has come and gone. Just about every elite recruit has decided where they will be playing their college ball next season. The coaching carousel, which ended up spinning a bit faster than initially expected, has come to a close. The transfer market is slowly winding down.  
In other words, by now, we have a pretty good feel for what college basketball is going to look like during the 2017-18 season. With that in mind, let's take a look at what has happened — and what will happen — in the ACC over the next six months. 
OFFSEASON STORYLINES 
1. Is 'Is Duke Back???' going to be a thing again next season?: Unfortunately, it probably will be.
Last year, as the preseason No. 1 team in the country battled injuries and inconsistency, the question of whether or not Duke is back became a consistent talking point. While Duke lost Jayson Tatum, Luke Kennard, Amile Jefferson, Frank Jackson and Harry Giles III this offseason, they not only returned Grayson Allen and Marques Bolden, they added a terrific recruiting class — headlined by five-stars Wendell Carter and Gary Trent Jr. — that was bolstered by the May addition of Trevon Duval.
I know you guys don't want to hear me say it, but … Duke is going to be a top five team with as much talent as anyone in the country. They are the favorite to win the ACC.
2. Tony Bradley, one-and-dones and UNC's NCAA investigation: There's a lot to unpack here. For starters, Tony Bradley became UNC's first one-and-done player since Brandon Wright and just the third one-and-done player in Roy Williams' tenure when he signed with an agent last week. Part of this is because Williams has not proven the ability to get elite talent straight to the NBA, and part of that is a direct result on missing a number of elite talents due to the looming NCAA investigation into academic fraud, which, mercifully, is on track to come to an end at some point later this year … (we hope).
Does that mean that Williams will now be able to recruit one-and-done players, like Kevin Knox or Brandon Ingram, to UNC? The better question is whether or not he actually needs to.
Since the one-and-done rule came into effect before the 2006-07 season, Williams has won two national titles, been to four Final Fours and taken home seven ACC regular season titles. Mike Krzyzewski, in contrast, has won two national titles (only one of which came with a one-and-done player on it) in the only two Final Fours that he's been to while winning just a single ACC regular season title.
Who has been more successful?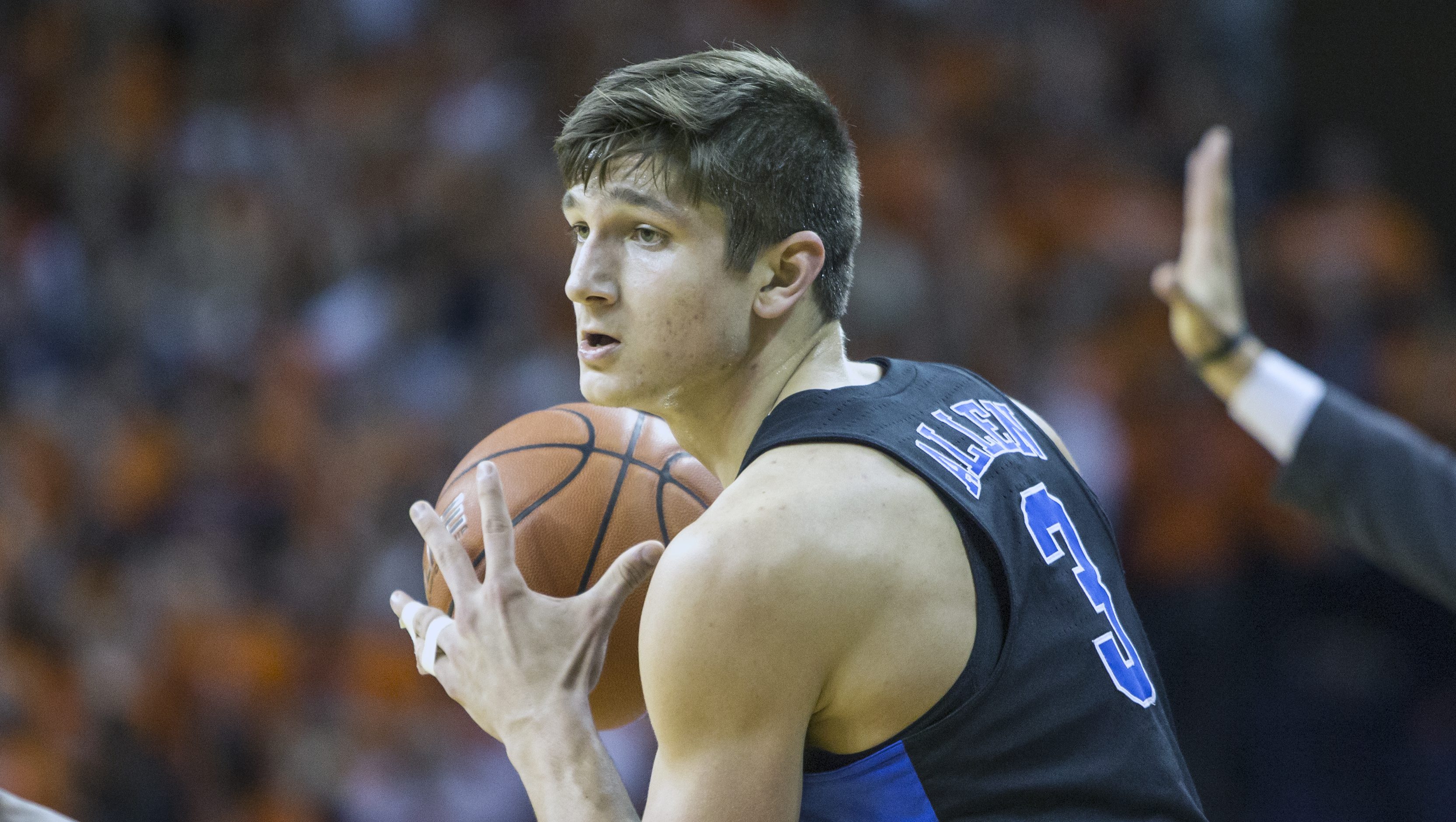 3. Duke and UNC traded rosters: Roy Williams is one of the few coaches that has bucked the small-ball trend, opting to roll out rosters that feature two bigs that do their damage within eight-feet of the rim. Mike Krzyzewski, on the other hand, has relied more and more on small-ball lineups, with Jabari Parker, Justise Winslow, Brandon Ingram and Jayson Tatum — hell, even Ryan Kelly and Kyle Singler fall into that category — playing the majority of their minutes at the four.
With Duke missing on Kevin Knox, Coach K is going to be counting on Marques Bolden, a five through-and-through, and Wendell Carter, a top five recruit and a beast of a low-post scorer, to play in his front court together. Ol' Roy, on the other hand, is probably looking at a situation where Theo Pinson sees quite a few minutes at the four while Joel Berry II, Jalek Felton and Kenny Williams roam the perimeter.
This is what happens when rosters are overhauled every spring.
4. So where does Cameron Johnson end up?: This is the major question in the ACC hierarchy. Johnson is a 6-foot-8 forward that averaged 11.9 points and shoots threes at a 42 percent clip. He's also a grad transfer from Pitt that has two years of eligibility remaining, but is being barred by the Panthers from transferring within the ACC. North Carolina wants him, and looks like the best landing spot for a team that needs perimeter shooting and a player that doesn't seem to fit into the rotation at Kentucky, Arizona or UCLA anymore.
Stallings has been crushed in the media of late for his refusal to unblock ACC schools, and it doesn't seem like he's going to be willing to relent anytime soon.
5. Can Miami actually win an ACC title?: Simply put: Yes, they can. They won one in 2013 and finishing a game out of first place in 2016, and this season, they should end up being just as talented as they were when they won the league. JaQuan Newton will be the veteran presence in the back court while Bruce Brown should be expected to develop into a player that can push for ACC Player of the Year and All-American honors this season. Throw in a five-star recruit in off-guard Lonnie Walker and a former five-star big man in Dewan Huell, and the talent and coaching is there for the Hurricanes. Don't be surprised when Miami is back near the top of the ACC come February.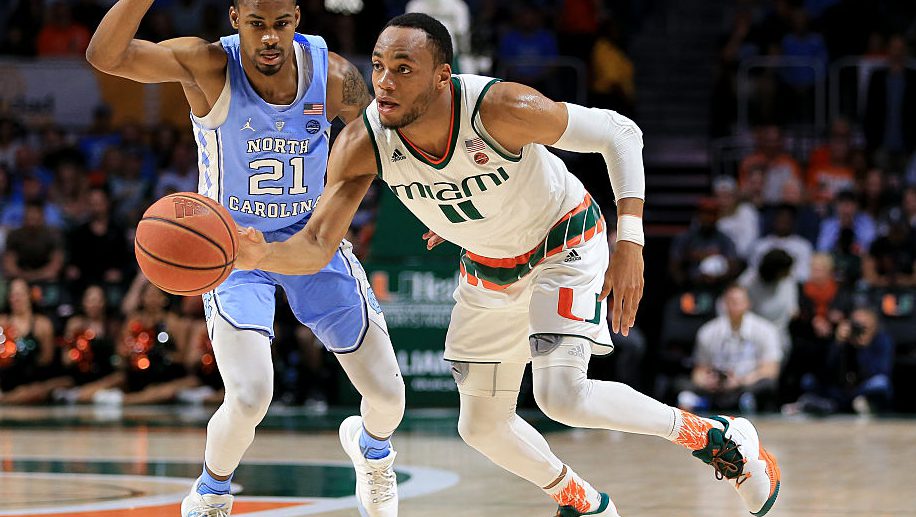 6. Is this the year that Notre Dame and Virginia fall off?: Mike Brey and Tony Bennett are two of the best coaches in the country at establishing tradition and culture, developing the players they recruit to be stars by the time they are juniors and senior. At some point, however, consistently losing key pieces is going to catch up to them, and both the Irish and the Wahoos are looking at something of a youth movement this year.
Notre Dame does return seniors Bonzie Colson and Matt Farrell, but they are going to be relying heavily on inexperienced players like Temple Gibbs, Rex Pflueger and D.J. Harvey to play major minutes. UVA, on the other hand, is nearing a full rebuild, as they look to replace London Perrantes and a pair of rising seniors that transferred out of the program with a Rutgers transfer and a slew of talented, but inexperienced, freshmen and sophomores.
IMPORTANT ADDITIONS
Trevon Duval, Duke: Duke reeled in three five-star prospects this summer, including big man Wendell Carter and Gary Trent Jr., but the real story here is that they finally landed a point guard to replace Tyus Jones three seasons later. Is he the piece that finally puts it all together for the Blue Devils?
Lonnie Walker, Miami: The Hurricanes are going to be much better than you think they will be, largely due to the fact that I expect sophomore Bruce Brown to be a star. But Lonnie Walker, a five-star shooting guard that Miami outdueled Villanova and Arizona for, was a monster addition.
Jalek Felton, North Carolina: Is small-ball in the cards for the Tar Heels this season? If it is, Felton, the back-end five-star recruit that Roy Williams seems to thrive with every year, should see a lot of minutes next to Joel Berry II.
D.J. Harvey, Notre Dame: Harvey was, at one point, a top ten prospect in the class. He graduated as a top 50 recruit, but he's a skilled, versatile 6-foot-7 wing, which is precisely the kind of player that Mike Brey thrives with.
SURPRISING DEPARTURES
Donovan Mitchell, Louisville: I still like this Louisville roster and expect them to be a top ten team this season, but man, losing Donovan Mitchell to the NBA is a shot to the gut. I'm an admitted Mitchell stan, but I would have had the Cardinals as the preseason No. 1 team and Mitchell as a National Player of the Year contender had he returned.
Frank Jackson, Duke: It doesn't take a genius to read through the tea leaves and see that Jackson leaving Duke to likely end up in the second round of the NBA Draft coincided with Trevon Duval's decision to enroll. The loss still hurts, however, because he would have been awesome sharing a back court with Duval, Grayson Allen and Gary Trent Jr.
Tony Bradley, North Carolina: The loss of Bradley hurts UNC because it's pretty clear that the Tar Heels had built their roster around having him on campus for at least one more season. He would have been in the all-american discussion had he returned.
COACHING CHANGES
Kevin Keatts, N.C. State: Keatts left UNC Wilmington and replaced Mark Gottfried in Raleigh, and he's already started to load up on talent, convincing Omer Yurtseven to return to school while adding transfer Al Freeman (Baylor), C.J. Bryce (UNCW) and Devon Daniels (Utah). Getting players won't be his problem, and it wasn't Gottfried's. Turning that talent into wins is where the former Wolfpack man struggled, and it will be on Keatts to buck that trend.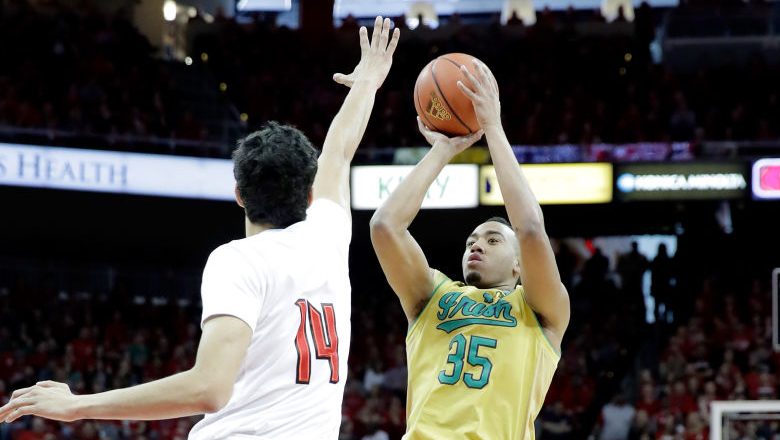 WAY-TOO-EARLY ALL-CONFERENCE PREDICTIONS
Joel Berry II, North Carolina (Player of the Year)
Grayson Allen, Duke
Bonzie Colson, Notre Dame
Bruce Brown, Miami
Deng Adel, Louisville
WAY-TOO-EARLY POWER RANKINGS
Duke: Duke has plenty of talent next season. Trevon Duval, Grayson Allen and Wendell Carter is as talented of a top three as you'll find. The key will be how all the pieces fit together.
Miami: The Hurricanes will enter 2017-18 with the nation's most underrated backcourt with Bruce Brown, Lonnie Walker and JaQuan Newton, and Jim Larrañaga is as good as anyone at using elite guards.
Louisville: I'm going to go long on Louisville here. Losing Donovan Mitchell hurt; before he signed with an agent, when it looked like he may return to school, we had the Cardinals as the preseason No. 1 team in the country. But Deng Adel is returning, giving a team that struggled offensively last season a go-to scorer, and with a core of young and athletic talents, particularly in the front court, Rick Pitino should have another top ten-caliber roster to work with. Their ceiling will be determined by how the likes of V.J. King, Ray Spalding and Anas Mahmoud develop.
North Carolina: Losing Tony Bradley was a killer. Well, 'killer' may be too strong, but with him back in the fold, the Tar Heels looked like a top five team.
Notre Dame: The Fighting Irish have reached the point where I'm just going to assume they will be a top 25 team pushing for top four in the ACC every preseason. Bonzie Colson and Matt Farrell are back to carry the load again.
Virginia Tech: The Hokies lose Zach LeDay and Seth Allen, but they add Nickeil Alexander-Walker, get Chris Clarke healthy and return basically everyone else of relevance.
Virginia: Losing London Perrantes hurts, but the Wahoos added a veteran point guard in Nigel Johnson to a roster with quite a bit of young talent. I think they're a year away.
N.C. State: Keatts has already added some pieces to a roster with talent on it. The big question is going to be how they adjust to his style of play?
Syracuse: The Orange graduate John Gillon and Andrew White while losing Tyler Lydon to the draft. Once again, they're going to be looking for a point guard. What does Tyus Battle turn into?
Florida State: Replacing Jonathan Isaac, Dwayne Bacon and Xavier Rathan-Mayes won't be easy, but bring in five-star M.J. Walker will help.
Wake Forest: John Collins' development into a star happened one year too soon, but Danny Manning does have some solid back court talent returning and joining the program.
Clemson: It has to be frustrating for Brad Brownell that he couldn't get back to the NCAA tournament with Jaron Blossomgame back. I don't think it's out of the question that Brownell could get there with this roster, however.
Georgia Tech: Josh Pastner put together a surprisingly good first season in Atlanta. Ben Lammers return was massive. What does Josh Okogie develop into?
Boston College: The duo of Jerome Robinson and Ky Bowman will be good. Will there be enough around them to get the Eagles out of the ACC basement?
Pittsburgh: Six players transferred out of Pitt this offseason. At this point, are we sure that Kevin Stallings will have enough players on his roster to field a team this fall.