The NBA Draft's Early Entry Deadline has come and gone. Just about every elite recruit has decided where they will be playing their college ball next season. The coaching carousel, which ended up spinning a bit faster than initially expected, has come to a close. The transfer market is slowly winding down.
In other words, by now, we have a pretty good feel for what college basketball is going to look like during the 2017-18 season. With that in mind, let's take a look at what has happened — and what will happen — in the Big Ten over the next six months.
OFFSEASON STORYLINES 
1. Michigan State is a national title contender: The Spartans received the surprising news that freshman star Miles Bridges wasn't even testing the NBA Draft process and things got rolling for the Spartans from there. The promising freshman core of Cassius Winston, Jeremy Langford and Nick Ward are all back and five-star freshman Jaren Jackson Jr. looks like the real deal. The icing on the cake was the return of graduate transfer big man Ben Carter and senior Gavin Schilling as their experience gives the Spartans ridiculous frontcourt depth.
2. The NBA Draft hit Purdue, Michigan and Maryland hard among Big Ten contenders: The rest of the league behind Michigan State remains a jumbled mess with the departure of a lot of talented Big Ten stalwarts. Purdue big man Caleb Swanigan and Maryland guard Melo Trimble were arguably the league's two best players while Michigan big man D.J. Wilson emerged late in the season as a two-way force for the Wolverines. Those departures have left a lot of question marks behind Michigan State atop the league's preseason perception.
3. Minnesota and Northwestern are two of the best teams in the league. Wait, what?: Coming off of NCAA tournament appearances, Minnesota and Northwestern have a ton of momentum heading into this season. Both teams have potential All-Big Ten lead guards in Nate Mason (Minnesota) and Bryant McIntosh (Northwestern) and return most of the talent from last season. It's crazy to think that these might be the second and third best teams in the Big Ten, but the NBA Draft hit a lot of top teams hard while there weren't a lot of impact recruits this offseason.
4. Archie Miller's Indiana tenure commences: We've been waiting for years for Archie Miller to find the right job to leave Dayton and he's finally found his place to rise to the elite ranks in college coaching. With what Miller has done at Dayton over the past few seasons, winning NCAA tournament games and building a top 25 program at an Atlantic 10 program, he has to be salivating with the resources at his disposal at Indiana. During his tenure at Dayton, Miller recruited the Midwest very well and it'll be interesting to see if Miller can recapture the state of Indiana as a recruiting stronghold.
5. Ohio State's continued freefall: Things have not been getting any easier for Thad Matta at Ohio State and he was dealt another significant blow this offseason when guard JaQuan Lyle quit the team and was later arrested. The Buckeyes are desperate for scholarship players with only nine on the roster as they are counting on a lot of players who haven't proven themselves in the Big Ten.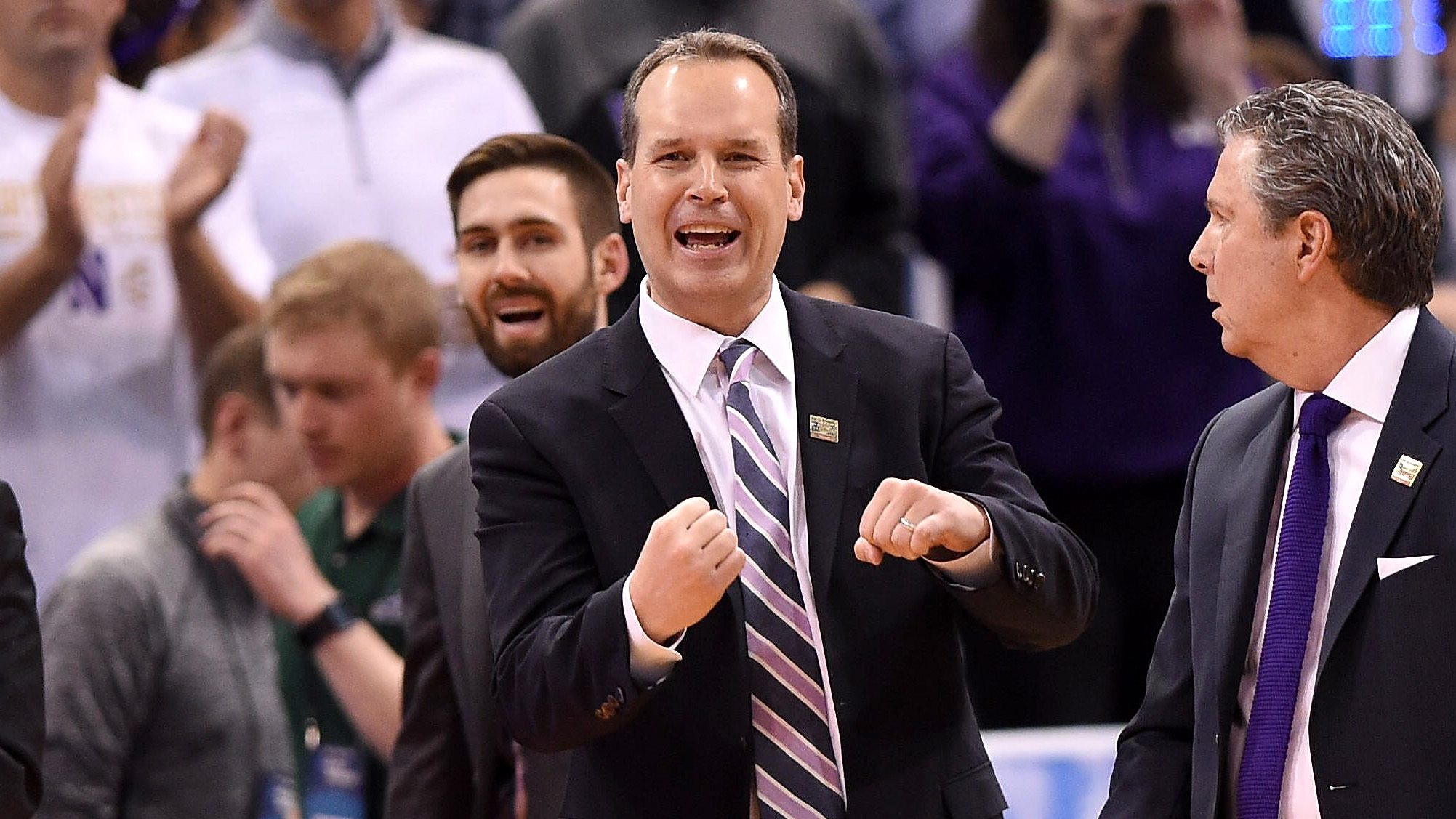 IMPORTANT ADDITIONS
Jaren Jackson Jr., Michigan State: The only real one-and-done threat that the Big Ten has entering this season, the 6-foot-10 stretch big man elevated to top-10 status by the end of his senior season. The scary thing about Jackson is that he doesn't even turn 18 until this fall. He has a ton of upside and could be a matchup nightmare.
Mark Smith, Illinois: New head coach Brad Underwood and the Illini scored a major recruiting win by convincing this late-blooming guard and Mr. Basketball winner to stay home. Beating out some major contenders, Illinois landed itself a physical 6-foot-4 guard who should earn immediate minutes. Smith comes in with a winning reputation.
Jaaron Simmons, Michigan: If Simmons had stayed at Ohio then he could have been the preseason MAC Player of the Year. Instead, the graduate transfer who is eligible immediately will help Michigan cope with the loss of senior floor leader Derrick Walton. Defense might be a question mark with Simmons elevating to a new level but he should be able to score and distribute.
SURPRISING DEPARTURES
Caleb Swanigan, Purdue: It's easy to see why a first-team All-American like Swanigan would want to go pro after such a monster sophomore season but he was on the fence until the final day so this one still hurts Purdue. With Swanigan back, Purdue was a huge contender to repeat its Big Ten regular-season title.
D.J. Wilson, Michigan: A huge presence on both ends for the Wolverines, Wilson was versatile enough at 6-foot-10 to leave early for the NBA Draft. Not many big men can knock down three-pointers and also protect the rim but Wilson moves really well for his size and gained a lot of confidence as the season went along.
JaQuan Lyle, Ohio State: The talented sophomore guard allegedly quit the team in April and it was only recently revealed after an arrest in May. Lyle's loss hurts the Buckeyes in the short term as he's one of their leading returning scorers and he's also a playmaker for others.
Ed Morrow, Nebraska: Morrow is one of three transfers to leave Nebraska and go to other high-major programs but his loss stings the most. The bouncy sophomore forward was capable of double-double production and now has to sit out before finishing his career at Marquette.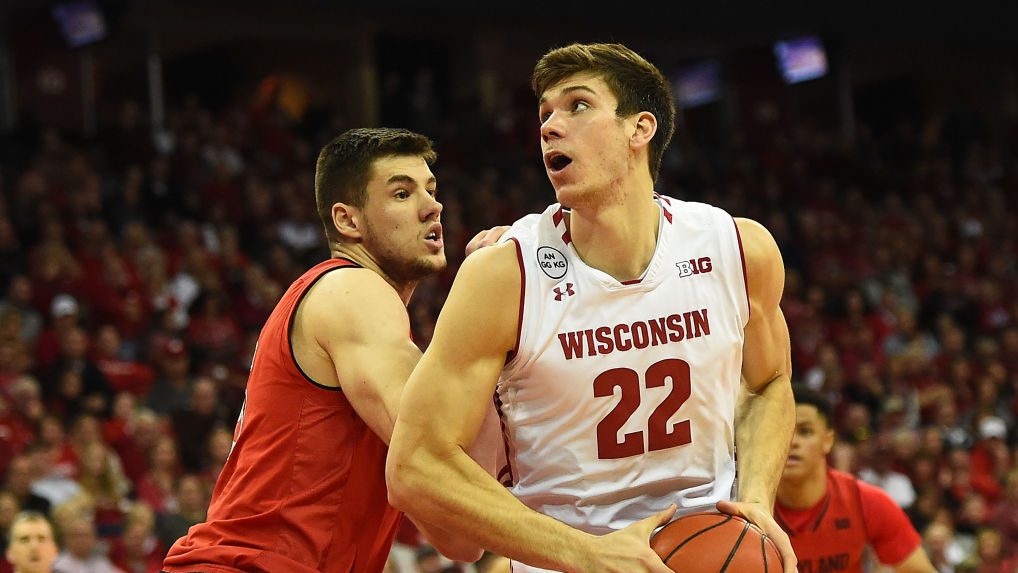 COACHING CHANGES
Archie Miller, Indiana: The Hoosiers finally convinced Miller to leave a great thing at Dayton as he gets a chance to turn around one of the best programs in the country. There isn't much for Indiana to work with this season but Miller as done miracles with less-than-ideal rosters before.
Brad Underwood, Illinois: After only a year at Oklahoma State, Illinois was able to swoop in and get Underwood for a long-term deal. Underwood has been successful at both of his stops as a head coach at Stephen F. Austin and with the Cowboys and the Illini are dying for NCAA tournament success after a rough last decade.
WAY-TOO-EARLY ALL-CONFERENCE PREDICTIONS
Miles Bridges, Michigan State (Player of the Year)
Nate Mason, Minnesota
Ethan Happ, Wisconsin
Bryant McIntosh, Northwestern
Vincent Edwards, Purdue
WAY-TOO-EARLY POWER RANKINGS
Michigan State: The Spartans have star power, a core that has played together and a lot of returning depth and experience. After last season's up-and-down ride, this is a title contender if they're healthy.
Minnesota: Most of last season's team has returned as guard Nate Mason leads the charge. Akeem Springs exhausted his eligibility but most of the core rotation is back and top-100 guard Isaiah Washington is an intriguing addition.
Northwestern: Finally getting over the NCAA tournament hump, the Wildcats get nearly everyone back from last season's team that made the Round of 32. Bryant McIntosh, Vic Law and Scottie Lindsey is one of the league's premier trios and the Wildcats have great role players.
Purdue: Seeing this team without Swanigan will be fascinating since so much of last season's roster returns. Isaac Haas and Vincent Edwards should still be a load on the interior and P.J. Thompson, Dakota Mathias and Ryan Cline turned into a respectable perimeter group. Can this team play with athletic teams though?
Maryland: Losing Melo Trimble effectively changes the identity of this program but the Terps still have plenty of promising players. Sophomores Anthony Cowan, Justin Jackson and Kevin Huerter all have a chance to be double-figure scorers. The key could be interior health and the play of inconsistent seniors like Dion Wiley and Jared Nickens.
Michigan: Two transfers might be the key to this team as Jaaron Simmons and Kentucky transfer Charles Matthews could both be starters. If those two acclimate well to replace Derrick Walton and Zak Irvin then the Wolverines should be fine. Replacing D.J. Wilson will be tough but Moritz Wagner and Duncan Robinson are both veterans.
Iowa: Arguably the Big Ten's most intriguing team entering next season, the Hawkeyes have nearly everyone back from a team that defied expectations last season. Replacing Peter Jok will be tough but the rest of this team is balanced and capable of making a postseason run.
Wisconsin: The core of Bronson Koenig, Nigel Hayes and Vitto Brown is gone, so the Badgers will have a lot of new faces in the starting lineup next season. The good news is the return of forward Ethan Happ but can Wisconsin's system sustain such heavy losses?
Illinois: The frontcourt is thin and the Illini are relying a lot on some new perimeter players, but they do have some backcourt talent. Freshman Te'Jon Lucas should grow in his second season and guards like Trent Frazier, Mark Smith and Mark Alstork are potentially solid additions who could start as well. Interior defense and rebounding will be a major question mark.
Penn State: There were times last season that Penn State looked intriguing and most of the talent is back from that team. Tony Carr and Shep Garner are talented as a backcourt and Lamar Stevens, Josh Reaves and Mike Watkins also return.
Indiana: The star power mostly left Bloomington with departures of O.G. Anunoby, Thomas Bryant and James Blackmon this offseason. Robert Johnson and Juwan Morgan will have to elevate their play while Indiana has a lot of unproven players.
Ohio State:  Continuing a recent tailspin, Ohio State could add more pieces for next season, but the roster has been gutted. Thad Matta's five-man 2015 recruiting class is now fully gone after only two seasons and only two freshman are entering the program.
Nebraska: Getting hit once again by transfers, the Cornhuskers have to hope that junior point guard Glynn Watson takes another leap and that he has more talent emerge around him. Landing Thomas Allen was a nice recruiting grab that could help.
Rutgers: It is slowly getting better at Rutgers but they still have to prove that they can win. Corey Sanders and Deshawn Freeman have both been with the program three seasons now and need to help get this program out of the Big Ten basement.