The deadline to enter the NBA Draft came and went at midnight on Sunday night, meaning that if your favorite team's best player does not have his name in the draft as of today, he will be back in school.
But thanks to a rule change that came down last year, the players with their names currently in the draft aren't locked into remaining in the draft. They have until May 24th — 10 days after the NBA combine — to pull their name out and return to school so long as they don't sign with an agent.
The NBA's official early entry list won't be out for a couple more days, but here is the current list of players that we have entering the NBA Draft, signing with an agent and already planning on returning to school.
Too many names to get through?
I got you covered. Here are the 15 teams with the most on the line over the course of the next four weeks:
1. Donovan Mitchell and Deng Adel, Louisville: As it stands, Louisville is the No. 1 team in the NBC Sports Preseason Top 25 for the 2017-18 season. That's the case because I am assuming that both Mitchell and Adel will be returning to school for their junior seasons. As good as Adel was in stretches at the end of the season, the bigger story here is Mitchell, who had a legitimate case to be named the ACC Player of the Year. He was sensational for a month-long stretch in the middle of ACC play last year, but he may have just been inconsistent enough to scare off NBA teams from guaranteeing him a spot in the first round of the draft.
If Mitchell does return, he'll be on a short list — with guys like Miles Bridges, Allonzo Trier and a few of the names on here — for Preseason National Player of the Year. He'll be a virtual lock to be placed somewhere on every outlet's preseason all-america. If both return, Louisville will have a real chance to win a national title. If Mitchell — and, to a lesser extent, Adel — leaves, we could be looking at a situation where the Cardinals will have to fight to finish in the top two of the ACC.
2. Johnathan Motley, Baylor: Motley was Baylor's best player a season ago, a second-team all-american for a Bears team that outperformed everyone's expectations. Motley has a shot of being a late-first round pick, but he's also a redshirt junior that will be 22 years old by the time the NBA combine happens. With him back in the fold, Baylor, who returns the majority of their key pieces, might be able to give Kansas a run for their money in the Big 12 again. Without him, they're still a back-end top 25 team, but it significantly changes their ceiling.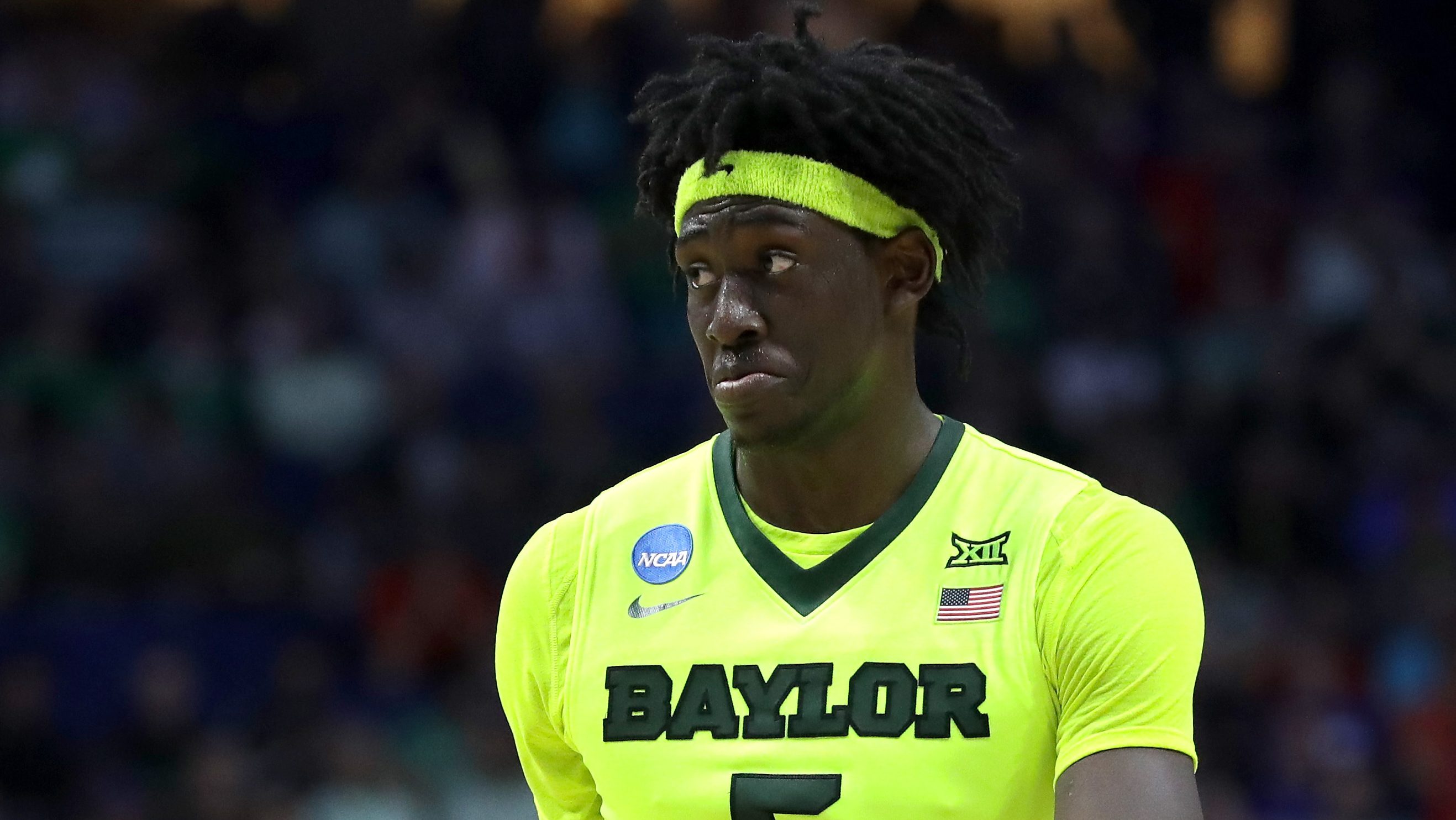 3. Joel Berry II, Tony Bradley and Theo Pinson, North Carolina: This is obvious, isn't it? The Tar Heels lost Justin Jackson to the NBA already. Kennedy Meeks, Isaiah Hicks and Nate Britt have graduated. If these three remain in the draft, the Tar Heels — who are the reigning National Champs — will be without their top seven from that title winning team. Pinson is a key role player, but both Berry and Bradley will be expected to star next season. Berry should be a Preseason All-American while Bradley will make preseason all-ACC teams. Of the three, only Bradley has a real shot to be a first round pick.
(UPDATE: Since this story was published, Berry has announced that he will be returning to school.)
4. Caleb Swanigan, Purdue: Swanigan was the runner-up last year for National Player of the Year, averaging a ridiculous 18.5 points, 12.5 boards and 3.1 assists while shooting 44.7 percent from three. With the Boilermakers returning essentially everyone else from a team that won the Big Ten regular season title, it's hard not to see what Swanigan's return would mean: Preseason National Player of the Year, preseason Big Ten title favorite, preseason top ten nationally. The problem? I just don't see Swanigan returning to school, not after what he did last season and not when there really isn't all that much more that he can do to improve in college.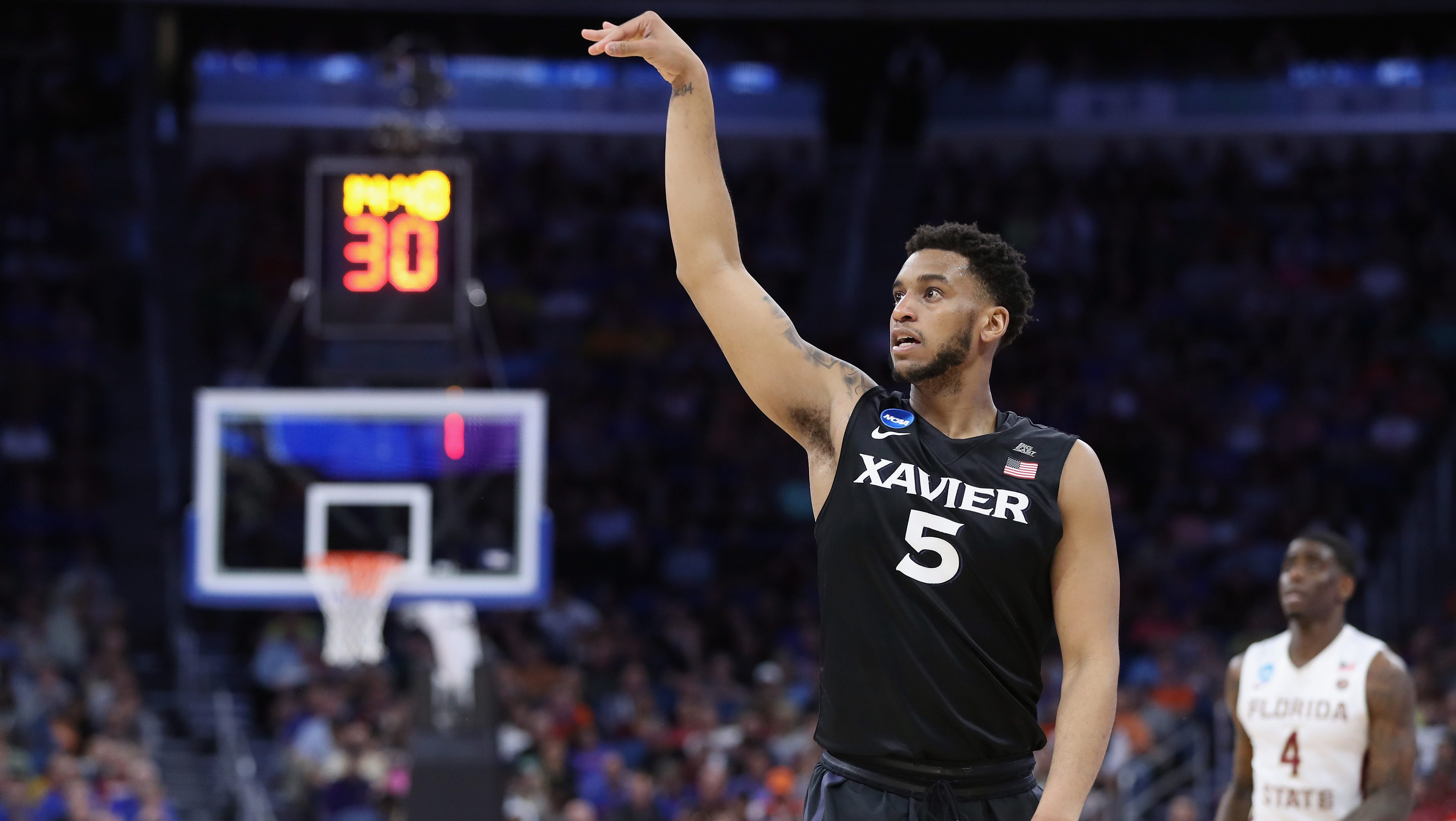 5. Trevon Bluiett, Xavier: Bluiett was the best player in the NCAA Tournament not named Tyler Dorsey, and with the Musketeers, who made a run to the Elite 8 without Edmond Sumner, already losing their star point guard to the draft, getting back the guy that would be the Big East Preseason Player of the Year would help keep them in the mix for the Big East title. Without him, they're probably more of a borderline top 25 team.
6. Semi Ojeleye, SMU: The Mustangs already have some solid pieces on their roster coming back next season, with the added boost of Shake Milton's decision to return to school, but Ojeleye is the difference maker. He was incredible last season, so good, in fact, that he may have played his way into the NBA Draft's first round. He's a redshirt junior that turns 23 in December. If he's back, SMU if a top 15 team, but I don't expect him to come back.
7. Khadeen Carrington and Angel Delgado, Seton Hall: I've said it before and I'll say it again: I love this Seton Hall team and I am going to end up overhyping them all offseason. It's inevitable at this point. That said, my love affair with the Pirates stems from the fact that I am assuming both Carrington, the team's most explosive back court scorer, and Delgado, arguably the nation's best rebounder and the best big man in the Big East, return to school. They're a top 20 team and a sleeper to win the Big East with them in the mix. They may not make the tournament without them.
(UPDATE: Since this story was published, Carrington has announced that he will be returning to school.)
8. Mo Wagner and D.J. Wilson, Michigan: The major blow that Michigan is going to take this offseason is to their back court. Derrick Walton Jr. was unbelievable in the last two months of the season, and he graduates. John Beilein added grad transfer Jaaron Simmons, who averaged 15.9 points and 6.5 assists at Ohio last season, to fill in at the point, but Michigan's ceiling is going to be determined by whether or not they get their two stretch-fives back. Wagner and Wilson are perfect big men to play for Beilein — think Kevin Pittsnoggle with athleticism and mobility — and if they return, the Wolverines are a sneaky pick to finish top three in the Big Ten.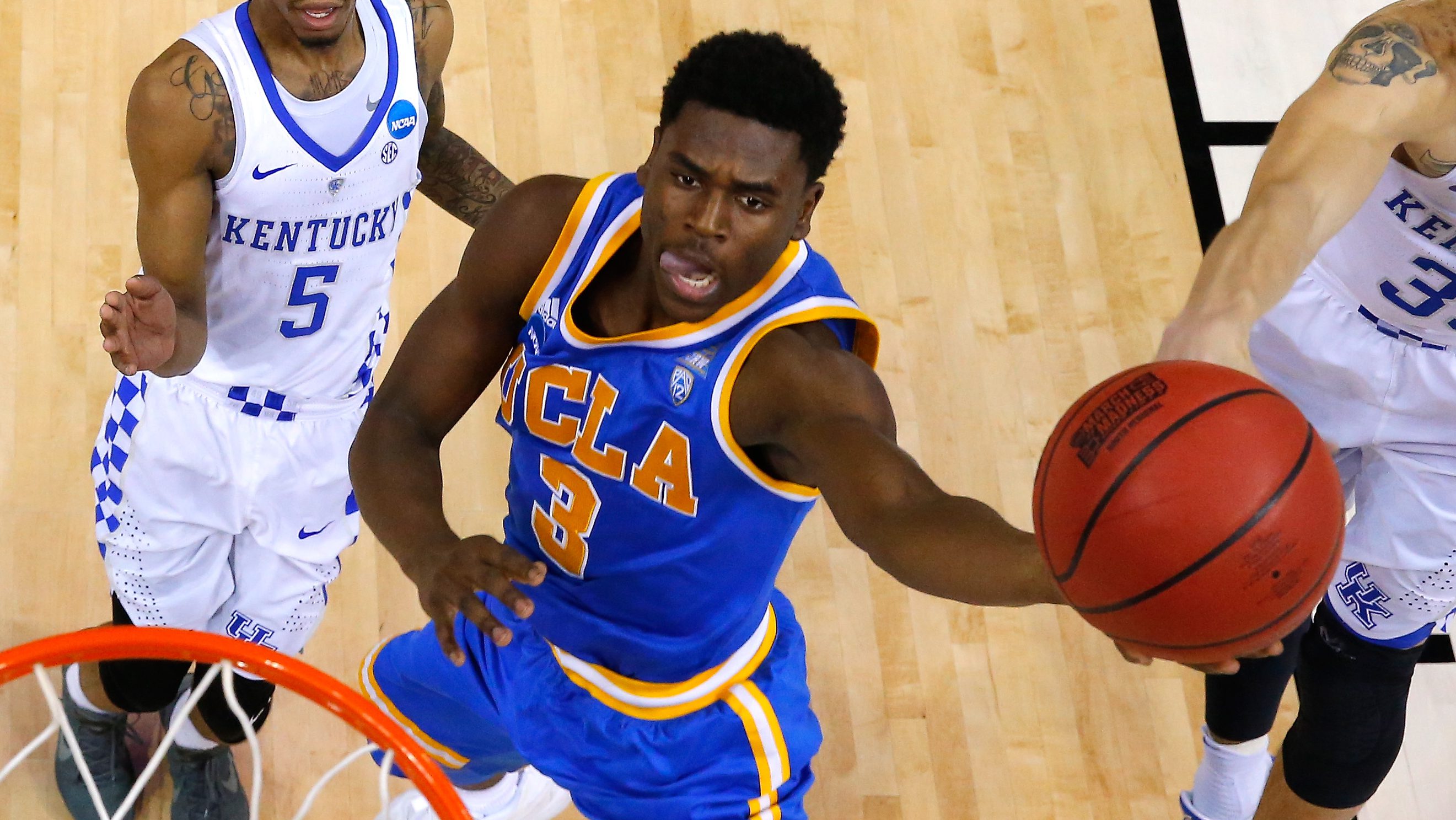 9. Aaron Holiday and Thomas Welsh, UCLA: As it stands, UCLA is losing their top seven players from last season's team. They are bringing in a talented freshman class, but it's hard to picture a team made up of just freshmen and G.G. Goloman competing with Arizona and USC atop the Pac-12. Throw Aaron Holiday, who was one of the most under-appreciated players in the country last season, and Welsh back into the mix, however, and suddenly there are some veteran leaders on the roster to provide Steve Alford with an anchor. Neither are projected as first round picks.
10. Hamidou Diallo, Kentucky: Should Diallo opt to return to school for what would be his redshirt freshman season, he would be one of the veterans on Kentucky's roster. He hasn't played a second for the Wildcats, but given that this will be Kentucky's youngest and most inexperienced team in John Calipari's tenure, having another guy — one that is, you know, a top ten recruit and a freak athlete and defender — that's been through three months of practices with the team is a bonus Kentucky can't really pretend they don't need.
11. Frank Jackson, Duke: In a vacuum, ranking Jackson this low probably seems silly. He was a borderline top ten recruit last season that played his best basketball down the stretch of the year and eventually unseated Grayson Allen from the Duke starting lineup. But he's also a guy that's testing the waters to protect himself in case Trevon Duval commits to Duke. If Frank Jackson stays in the draft, does that mean Duke is getting Duval? If he's back in Durham, does that mean they missed on Duval? For a team in need of a point guard, which is the better option to have?
12. Thomas Bryant, James Blackmon Jr. and Robert Johnson, Indiana: It's really this simple for Indiana: If Archie Miller gets all three of these guys to return to school, Indiana is probably going to be a preseason top 25 team. If all three of them stick in the NBA Draft, Indiana is going to have to scrap to make the NCAA tournament.
13. Markis McDuffie, Wichita State: I think McDuffie is one of those guys that has flown under the radar as a talent, largely due to the fact that he plays on a team that spends less time on national television than Rutgers. That said, he's the leading scorer of a team that's going to be on everyone's preseason top ten next season. Losing him would be a major blow for the Shockers.
14. Tacko Fall, UCF: UCF actually has a shot to be an NCAA tournament team next season — Johnny Dawkins has a better roster than you realize — but that hinges somewhat upon Tacko Fall and whether or not he'll return to school for his junior year. The 7-foot-6 Fall made massive strides this season, but he still has a ways to go before he's ready to handle the rigors of being a professional basketball player.
15. Braxton Key, Alabama: Alabama is going to pop up in the preseason top 25 this season and Key led the team in scoring as a freshman. So why is he so low here? Because Alabama is top 25 due to the fact that they bring in a loaded freshman class headlined by a pair of five-star scorers in Collin Sexton and John Petty. Key's numbers will take a hit.