With New Mexico making the hire of Paul Weir official last week, we've now had every high major opening filled and, barring something dramatic happening later this spring, unless you're a fan of Presbyterian, Coppin State, Grambling State, Florida A&M and Oral Roberts, the carousel has stopped spinning.
I've ranked the hires below. My criteria for these rankings aren't strictly based on how good the coach is that was hired. That does matter, but the bottom line is that Indiana and, say, Missouri have significant differences in the coaches that they can realistically expect to hire.
Different programs also have different expectations. N.C. State and VCU are both basketball schools, but the Wolfpack are the little brothers on Tobacco Road fighting for relevancy whereas VCU is consistently contending for Atlantic 10 titles, happy to get their shot at winning a few games each March.
Given all of that, let's take a look at how each of the 14 biggest hires worked out this offseason:
THEY GOT THIS PERFECT
1. Archie Miller, Indiana: When you're a job as good as Indiana is, you shouldn't be settling when it comes to hiring a head coach. Indiana did not this time around, replacing Tom Crean with one of the best and brightest young coaches in the sport in Archie Miller. Everyone wanted him in the same way that everyone wanted Shaka Smart and everyone wants Gregg Marshall. Indiana was the program that was able to land him, because Indiana was the job that was good enough to pry him from the grips of Dayton.
Miller is going to have his work cut out for him. Indiana hasn't been to a Final Four since 2002, and there is some work to do with that team before it will be ready to contend for one again. When it comes to coaching, Miller — the younger brother of Arizona's Sean Miller, the sons of a legendary high school coach in western Pennsylvania — has the chops to get it done. The key is going to be whether he can actually get the players that can allow him to be a national title contender. I have him tops on this list because I think he will.
2. Mike Rhoades, VCU: It took VCU less than 24 hours once Will Wade left for LSU to make a decision on who they would hire as a replacement, and the decision couldn't have been any better. Rhoades spent a decade as a successful head coach at Randolph-Macon, a good Division III program in southern Virginia, before working as an assistant on Shaka Smart's staff. He spent the last three seasons as the head coach at Rice, turning the Owls into a program that was relevant in Conference USA, and many in the industry believe him to be a guy that views VCU as a destination job. He's intense, he'll fit the Havoc mantra to a 'T' and understands just how important the Rams are to the city of Richmond.
At this point it's fair to wonder if VCU is a job that makes the coach look better than he is — the last four VCU head coaches have gone on to get high-major jobs, the most successful of which was Jeff Capel, who ran the Oklahoma program into the ground after an Elite 8 appearance — but I think there's little doubt Rhoades will have a great deal of success there. VCU, along with Dayton, should continue on as a top two program in the Atlantic 10 for the foreseeable future.
GOOD HIRES
3. Brad Underwood, Illinois: I loved the way Illinois got this hire done. No search firms, no leaks and a fairly surprising announcement that popped up on a Saturday morning during the NCAA tournament, stating that the Illini had poached the former Stephen F. Austin coach from Oklahoma State. Underwood has been to four NCAA tournaments in four seasons as a head coach, went 89-13 at SFA and is coming off of an NCAA tournament trip with the Pokes that saw him turn Jawun Evans into a first round pick and Jeffery Carroll into an all-Big 12 player.
My concern at Illinois is going to be how well Underwood recruits Chicago. That's the key to the Illinois job, and some of that concern was alleviated when Underwood hired 'Chin' Coleman, a former coach with the Mac Irvin Fire — Chicago's powerhouse Nike AAU program — last week.
4. Cuonzo Martin, Missouri: Martin has been a hot name in coaching for what seems like half-a-decade at this point, but he's been the head coach of three different programs for the last nine seasons and has been to just two NCAA tournaments and one Sweet 16 despite having a team with three NBA players at Tennessee and Jaylen Brown and Ivan Rabb at Cal. There's reason to question his coaching chops, but when you're a Missouri program that's dealing with NCAA issues and coming off three straight 20-loss seasons, you're not getting Archie Miller or Gregg Marshall.
St. Louis, where Martin is from, is loaded with players. He'll keep kids from Missouri — a state that's churned out the likes of Bradley Beal, Otto Porter, O.G. Anunoby, Ben McLemore, David Lee, Alec Burks, Pat McCaw and Tyler Hansbrough in the last decade — in-state, just like he did with Michael Porter Jr. That should be enough to keep Missouri in the mix for NCAA tournament bids and a top four finish in the SEC every year. What else do Tiger fans want?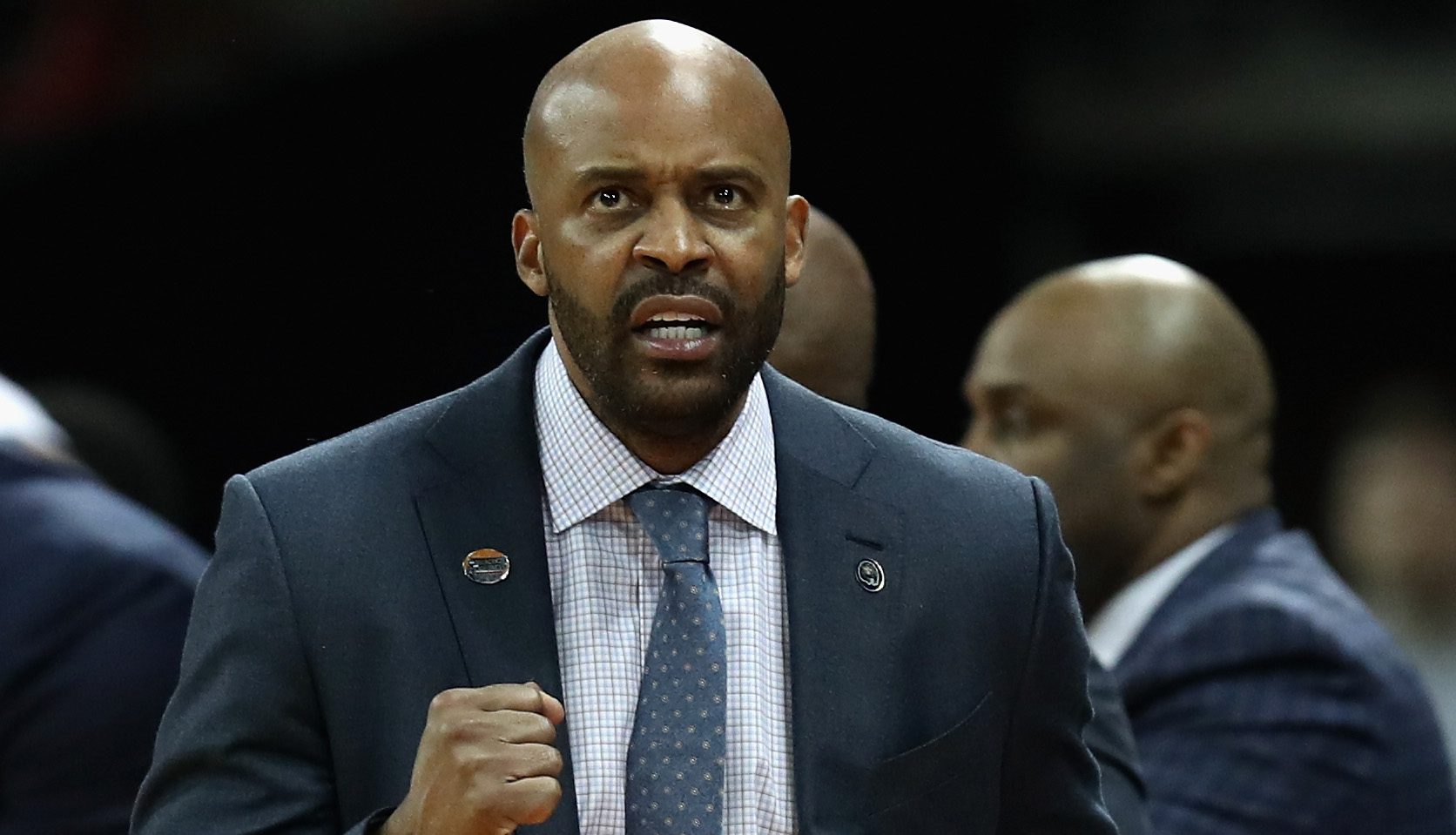 5. Will Wade, LSU: Wade, like Miller and Keatts, is a guy that most believe to be an up-and-coming star in the business. After two successful seasons at Chattanooga and two NCAA tournaments with VCU — one of which came after an Atlantic 10 regular season title, which is something Shaka Smart never did — Wade jumped to LSU. It will be a transition for him, as he'll be recruiting a different region and a different caliber of player, but he's a bright guy, a very good coach and willing to play an entertaining style. I don't know if I see him pushing Kentucky for SEC supremacy, but I do think he can make NCAA tournaments in Baton Rouge.
6. Kevin Keatts, N.C. State: Keatts was the guy that N.C. State needed to get once it became clear that Archie Miller wasn't going to happen. He went to back-to-back NCAA tournaments with UNC Wilmington, he's a proven recruiter and he's a disciple of Rick Pitino. I have little doubt that Keatts will make the Wolfpack relevant in the ACC once again, but the question is whether or not relevance will suffice. The ACC is a monster. Duke finished fifth in the league and was a No. 2 seed. Clemson finished 12th and was on the bubble entering the ACC tournament. If Keatts consistently has N.C. State in the 6th-8th range in the league, making NCAA tournaments without pushing Duke or UNC for league titles, will everyone be happy with it?
7. Anthony Grant, Dayton: This wasn't a sexy hire, but Grant is a Dayton alum that had success at VCU and has spent time in the NBA next to Billy Donovan on Oklahoma City's bench. The biggest question I have here is going to be what it's like replacing Archie Miller. Can he match his predecessor's success? With everything the Flyers lose, it may take some time to get there.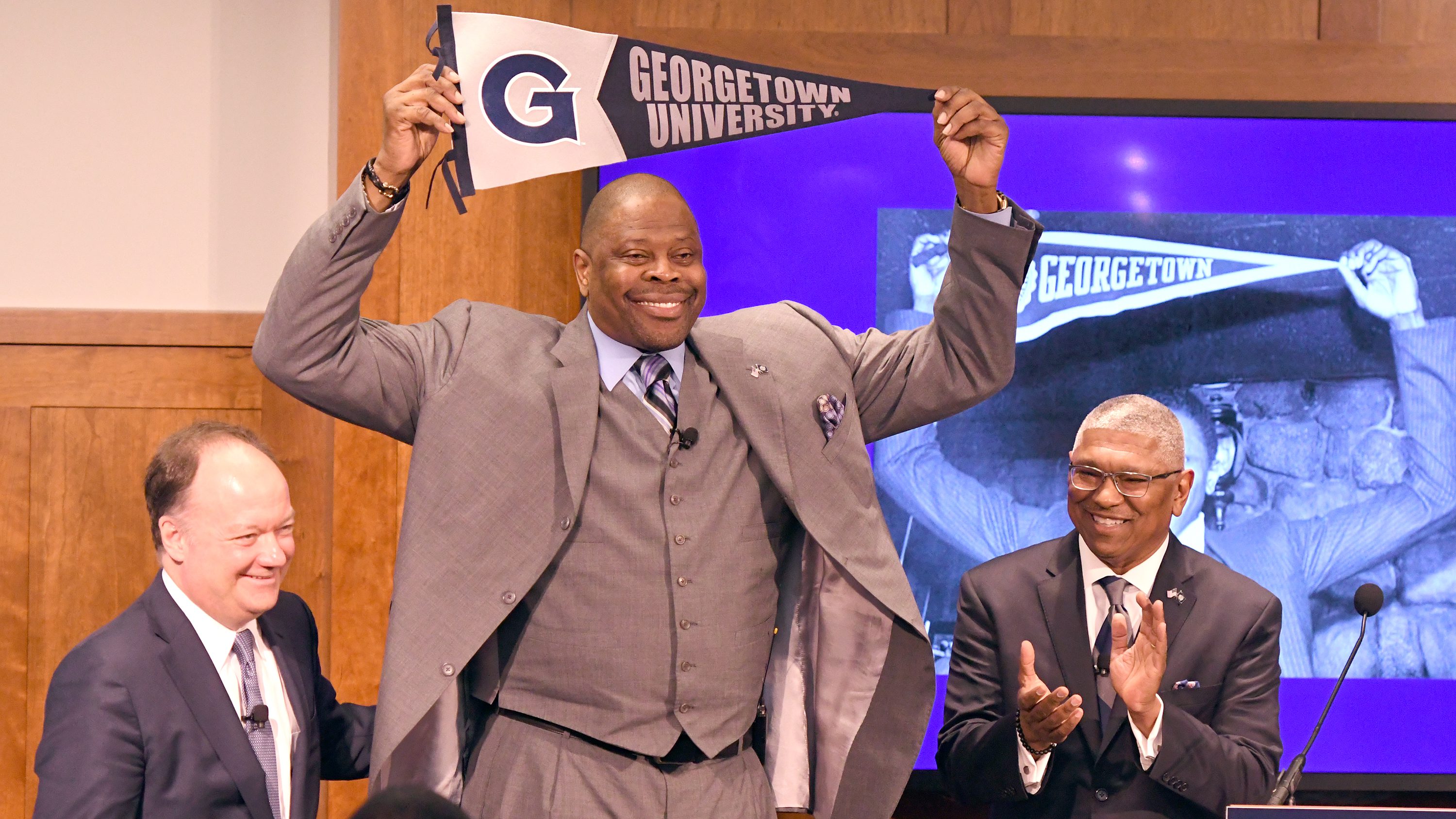 ROLLING THE DICE
8. Patrick Ewing, Georgetown: On the one hand, Patrick Ewing was a Hall of Fame NBA player that has spent the last 15 years on an NBA bench. He knows basketball. On the other hand, he's never had to recruit before, he's never run a college program before and there may be a reason that he was passed over as an NBA head coach time and again. He might turn out to be Fred Hoiberg. He might also turn out to be Chris Mullin. I think the former is more likely than the latter, but there's nothing we can do but wait and see.
9. Mike Hopkins, Washington: It's hard to know what to expect from 'Hop' after he spent the last two decades on staff at Syracuse, where he was the coach-in-waiting that got tired of waiting. I've always thought of the Huskies as a bit of a sleeping giant, one that Lorenzo Romar was able to awake for a five-year stretch last decade. If he can tap into the talent-rich Seattle recruiting grounds, he should be able to win games, but it's hard to know for sure; all we've seen from him as a head coach was a 4-5 run as Syracuse's interim last season, a year when the Orange made the Final Four.
10. Brian Dutcher, San Diego State: Steve Fisher retired earlier this month and was replaced by Dutcher, he longtime right-hand man and coaching-in-waiting. It will be fascinating to see what happens with the Aztecs now. Fisher built that into a Mountain West powerhouse from nothing, but SDSU fell on hard times in recent years. Dutcher knows everything that he needs to know about SDSU and how Fisher did what he did, but … how often does handing a program off to an assistant coach actually work? It's probably less often than you think.
DID THE SCHOOLS GET THIS RIGHT?
11. Matt McCall, UMass: UMass looked like they had made a great hire with Winthrop's Pat Kelsey, and then 15 minutes before a scheduled press conference to introduce him as the new head coach of the Minutemen, the hire was walked back. To be fair, UMass did end up getting a good one in McCall, who had a good two-year run at Chattanooga following in Will Wade's footsteps, but it's hard to be too celebratory about a hire when it's clearly, at-best, the program's No. 2 choice.
12. Paul Weir, New Mexico: The Lobos initially gave head coach Craig Neal a vote of confidence before eventually making the decision to change leadership. After a search that included names like Tim Miles and Spurs assistant James Barrego — twice — UNM eventually landed on Weir, who was the head coach at arch-rival New Mexico State.
COACHES IN A TOUGH SPOT
13. Wyking Jones, Cal, and Mike Boynton Jr., Oklahoma State: Both Cal and Oklahoma State opted to promote assistants already on staff instead of going out and finding a coach as a replacement, and both were put in difficult-to-impossible positions. Cal is losing essentially everyone — including star freshman point guard Charlie Moore — from a team that was already in need of a rebuild. Oklahoma State lost Phil Forte to graduation and Jawun Evans to the draft. Boynton, to his credit, at least returns Jeffery Carroll and has already landed Miami (OH) transfer Michael Weathers.
The more interesting story here, however, is that both Jones and Boynton are young, African-American assistant coaches that interviewed their way into head coaching jobs in Power 5 leagues. On the surface, this looks like a great thing for a profession that is skewed white, but, as one industry source put it, this "set young black coaches back another 10 years." Oklahoma State, in a best-case scenario, is a middle-of-the-pack Big 12 program, and the current state of the program is not a best-case scenario. Cal is at least two years away from competing for an NCAA tournament berth. Put another way, it's unlikely that anyone would have immediate success at either program, let alone two career assistants getting their first shot at a head coaching gig, and any struggles Jones and Boynton do have only makes it more difficult for the next young, black coach to get that next high-major head coaching opening.
And then there is the money aspect of this. Both Boynton and Jones got their jobs in part because neither university wanted to spend what was required to get a big name. Did they get the job because they came at a discount and were willing to take a shot at winning in a place where, financially, they aren't set up to win?
"I'm 100 percent rooting for those guys to kill it," the source said, "but this is the sad reality."