GLENDALE, Ariz. — Dana Altman shouldn't be coaching in the Final Four. He should have been fired three years ago.
Mark Few and Frank Martin probably shouldn't be coaching in the Final Four, either, but the circumstances are entirely different.
Few is the head coach of a program that was considered the worst job in the WCC as recently as 25 years ago, a program that had no basketball pedigree to speak of when he got the job, a program in a city that is more Montana than it is Seattle.
Martin?
He's a longtime high school coach and a former nightclub bouncer in Miami that took over a bad South Carolina program, one that had never won two games in the NCAA tournament and had taken just four trips to the NCAA tournament in the previous four decades, because he didn't like his boss at Kansas State.
Those guys are the ultimate success stories.
Altman has done a terrific job building Oregon, who had been to just 10 NCAA tournaments in 73 years, into a national power that has been to five straight NCAA tournaments and, now, an Elite 8 and Final Four in back-to-back years, but the success that he's had shouldn't cover-up the black eye left on this program back in 2014.
In March of that year, prior to the start of the Pac-12 and NCAA tournaments and after the Ducks upset then-No. 3 Arizona in Eugene, three Oregon players — Dominic Artis, Damyean Dotson and Brandon Austin — were alleged to have committed forcible rape of a female student at the university. The woman's father would notify the Oregon police department the next morning while the woman would make a report to the Eugene police on March 13th, the day that UCLA beat Oregon in the Pac-12 tournament. Artis and Dotson combined for 15 points and 23 minutes in that loss.
Austin did not play.
He had been suspended by Providence for the 2013-14 season because he had been accused of sexual assault by a female student in the fall of 2013, transferring to Oregon that January, just two months before his second allegation.
EPD contacted Oregon that day, alerting them to the fact that three players were being investigated, but, according to a statement from Oregon at the time, did not tell the school which players were being investigated or what the investigation was for. Artis and Dotson would combine for seven points in each of the two NCAA tournament games the Ducks participated in that year.
None of this was made public until early May, when the EPD released a graphic police report detailing the allegations against the players. All three were suspended from the university less than a week later and, within two months, were dismissed from the school and banned from campus for 10 years.
"I'm comfortable with the way we handled it," Altman said. "It was three years ago. But I think in retrospect everything was handled correctly."
The players never faced charges.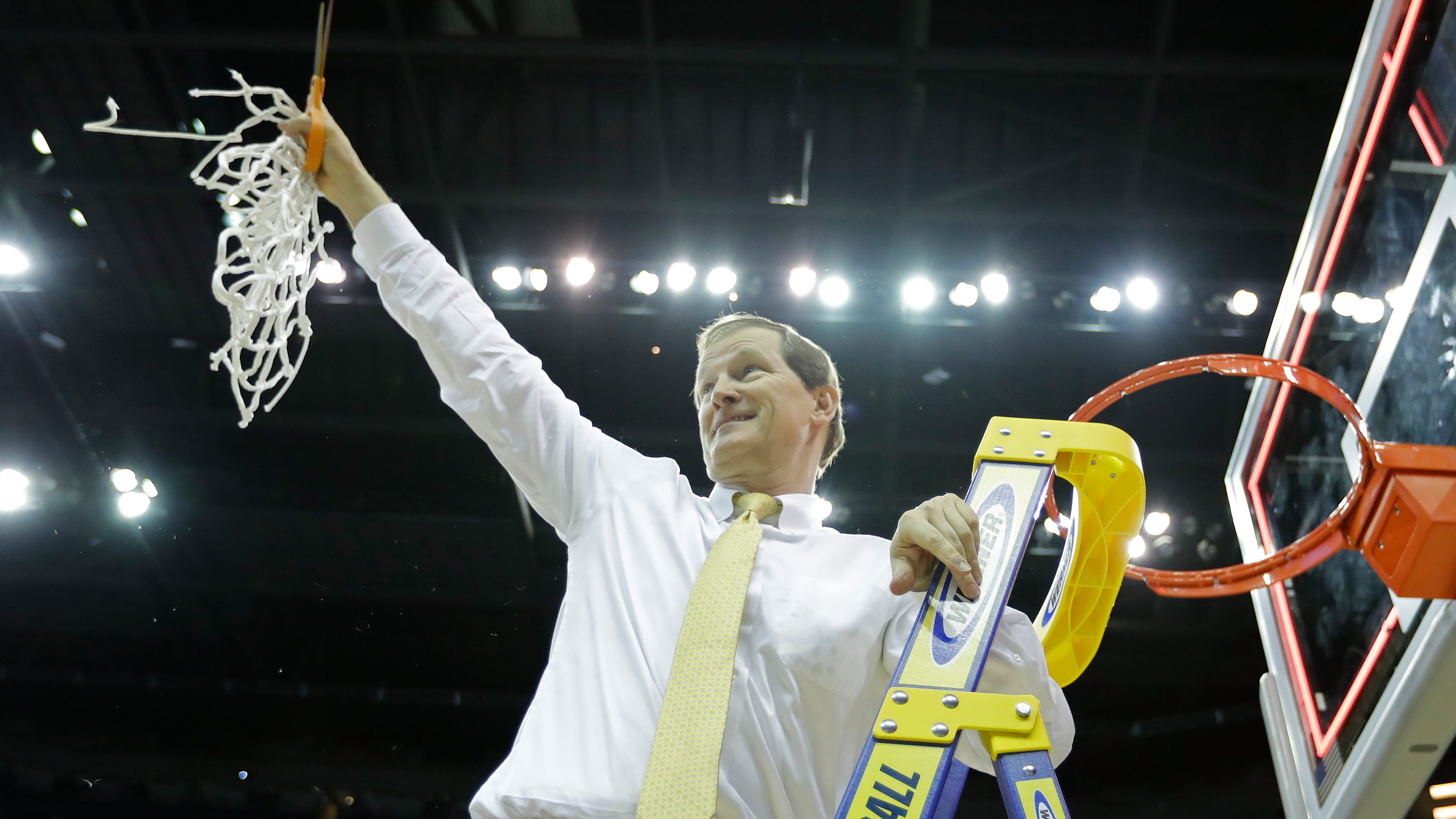 Altman was rightfully questioned for allowing players that were accused of sexual assault to play in Oregon's tournament games, but it's hard to criticize — and, frankly, harder to actually believe — a coach for listening to the police when they told him not to interfere in a criminal investigation.
The mistake Altman made was with Austin.
The cause for Austin's suspension did not become public until March 18th, when the Wall Street Journal reported the details of the allegations, but it was the worst-kept secret within basketball circles.
Everyone knew.
Which means one of two things happened, either:
Altman brought in a player that had been accused of sexual assault just months prior to his transfer, and he allegedly did it again on Oregon's campus, or;
Altman didn't put in the minimal amount of work required to figure out why Austin was suspended, which allowed him to make his way to Oregon, where he allegedly assaulted another female student.
There's no middle ground there.
Either Altman didn't do his job, accurately vetting why a player had been suspended, or he lost a bet on whether or not a kid he brought into his program was actually a predator.
Both of those are fireable offenses.
Altman escaped any real punishment — he was named along with the university in a lawsuit filed by the accuser for "deliberate indifference", which was settled for an $800,000 payout in August of 2015 — and he almost immediately turned things back around. Despite returning just three scholarship players, he won 26 games in 2014-15, finishing tied for second in the Pac-12 and returning to the NCAA tournament.
"Our guys did a great job, our staff did a great job. We had great support from the university. So it went fairly smooth," Altman said.
A year later, Altman was in the Elite 8 for the first time in his career.
That was one year ago.
He's now in the Final Four; no one ever said he wasn't a hell of a basketball coach.
That's doesn't mean that he deserves the job that he has, and it certainly doesn't make him or Oregon a feel-good story.