The first game of this weekend's Final Four will feature the two outsiders that have crashed the final weekend of the college basketball season: No. 1 seed Gonzaga and No. 7 seed South Carolina. 
This is the first Final Four for both Frank Martin and Mark Few, meaning one of the two will be playing for a national title on Monday night.
Here is everything you need to know about the Final Four opener:
WHEN: Saturday April 1st, 6:09 p.m.
BETTING LINE: Gonzaga (-6.5)
THREE KEY MATCHUPS
1. Who checks Sindarius Thornwell?: Thornwell has been the best player in the NCAA tournament to date, and it's really not all that close. He's not only the leading scorer in the NCAA tournament to date at 25.7 points, but he's also been a lockdown defender for the Gamecocks.
But the reason Thornwell is going to be such a problem for Gonzaga is ability on the offensive end of the floor. At 6-foot-5 with long arms and the physicality of a nose tackle, Thornwell can bully guards in the paint. But you can't guard him with a bigger defender because he is, after all, a guard. He'll blow by them or shoot a three over them when given space.
Gonzaga doesn't really have an answer for a guy like that. None of their guards are taller than 6-foot-4. Few put Johnathan Williams III on Trevon Bluiett in the Elite 8 and he slowed down the Xavier star, but Xavier trots out a small-ball line with Bluiett at the four. Thornwell will, at times, play the four for South Carolina, but the Gamecocks start two bigs. The easy answer is to double Thornwell on the catch, as South Carolina's bigs, Chris Silva and Maik Kotsar, are non-shooters, which is why I expect South Carolina will eventually be forced to play small.
2. Can Gonzaga's guards do anything against that South Carolina defense?: South Carolina and West Virginia play different defenses — WVU presses 94 feet while South Carolina plays half-court man-to-man or a 2-3 zone — but the point or their defenses are essentially the same: They want to force you out of the sets you want to run and make your playmakers try to beat their defenders one-on-one.
And the Mountaineers were totally successful. Nigel Williams-Goss was awful — 2-for-10 shooting five turnovers — and Josh Perkins was invisible, and the game became a rugby match, which is exactly how WVU and SC want to play. Offensively, Gonzaga is a similar team to Baylor in the sense that their guards aren't great at creating off the dribble against players that are more physical and more athletic than them and they are at their best when they run offense through the post.
Baylor's guards couldn't do anything against South Carolina, and they lost by 20. Gonzaga's guards are significantly better — Williams-Goss is an All-American — but if they struggle the way they did against West Virginia, Gonzaga might be in trouble.
3. Who wins the battle of the front courts?: Like I said earlier, Gonzaga's offense is at its best when they are getting the rock to Przemek Karnowski and Johnathan Williams III in the post. As tough as South Carolina's front court is, they are going to be at a serious size disadvantage against Mount Poland and JW3, and that's to say nothing of Zach Collins, a McDonald's All-American and a potential one-and-done prospect. If Gonzaga can force South Carolina to play big — with Thornwell at the three instead of at the four — they'll have a much better shot at winning this game.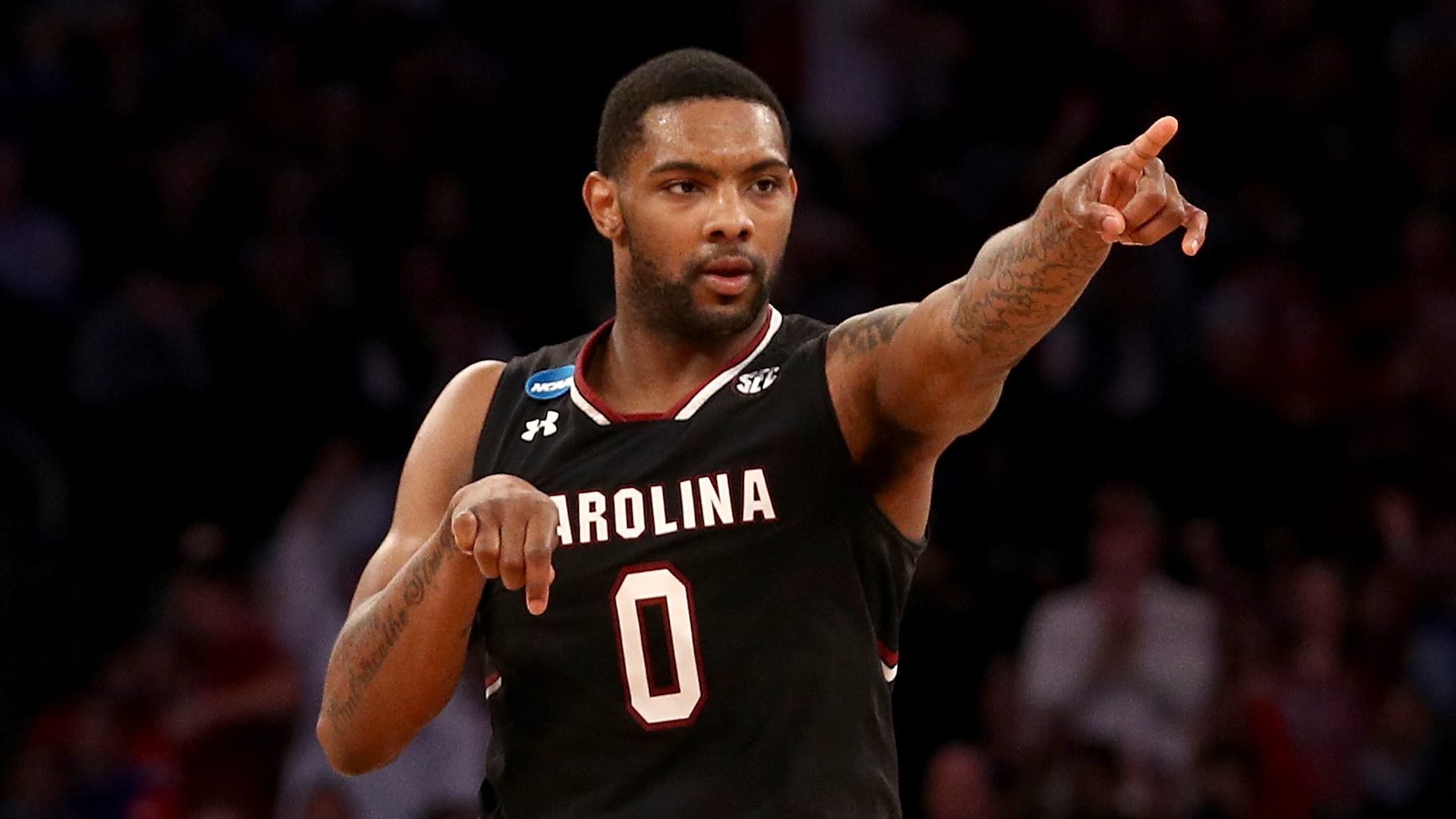 THE BEST STORY LINE: Both of these teams are programs that probably shouldn't be in the Final Four.
And I don't mean that as an insult.
Gonzaga, 25 years ago, was one of the worst programs in the WCC, but they've managed to hold on to a potential Hall of Famer in Mark Few for 18 years, and it's paid off. They're now a top 15 college basketball program in the Final Four. And South Carolina is a place with almost no basketball history to speak of. This is their fifth NCAA Tournament appearance since 1974. Prior to their upset of Duke in the second round of the tournament, South Carolina had never won back-to-back NCAA tournament games.
It doesn't matter who wins.
It's incredible that one of these two teams will be playing for a national title on Monday night.
CBT PREDICTION: I like South Carolina (+6.5). I don't know if the Gamecocks can win this game, but I do think that they will be able to keep it close in a low-scoring game as Sindarius Thornwell as another big game and their defense keeps them in the mix.