Today, we're going to rank the top 20 players left in the NCAA tournament.
But instead of ranking them solely based on who the best players are we're going to rank them based on the likelihood that they end up being the Final Four Most Outstanding Player. 
I'm sure this won't cause any arguments:
1. Joel Berry II, North Carolina: For my money, Berry is the most important player on North Carolina. Justin Jackson deservedly was named ACC Player of the Year, and if anyone from UNC finds their way onto an all-american team, it's going to be him. But UNC goes as Berry goes. When he is at his best, the Tar Heels are at their best, and the Tar Heels are going to need to be at their best if they are going to run through Oregon and whoever comes out of the left side of the bracket. I know he's got a bum ankle right now, but I fully expect him to be ready to play come Saturday.
2. Przemek Karnowski, Gonzaga: When Gonzaga played West Virginia last week, the Zags had to run their offense through Karnowski because the pressure on their back court was too much for the guards to handle. While South Carolina doesn't play the same kind of pressing defense that West Virginia does, the goal is the same: They want to overplay everything and take you out of what you want to do offensively. What that means is that there should be some space in the lane for Karnowski to operate.
3. Justin Jackson, North Carolina: Jackson is UNC's all-american, and he's played like it through the first two weekends, averaging 19.8 points and 4.3 assists through four games. He was also tasked with chasing around Malik Monk during Sunday's showdown with Kentucky, and did a good job with it. Will he draw the assignment of slowing down Tyler Dorsey?
4. Dillon Brooks, Oregon: Brooks, believe it or not, has been the third-best player on Oregon through the tournament. Jordan Bell has turned into Ben Wallace and I'm not sure that Tyler Dorsey has actually missed a shot yet, but I'm going with Brooks here because I think that if the Ducks are going to win a title, it's going to be him that is the star. North Carolina, Gonzaga and South Carolina all use lineups that feature two bigs while Brooks plays a small-ball four role for the Ducks. If Oregon is going to win the national title, it's going to be because Brooks forces whoever Oregon is playing to go small to matchup with him.
5. Nigel Williams-Goss, Gonzaga: Williams-Goss is the all-american for the Zags, but he played what may have been his worst game as a collegian against West Virginia in the Sweet 16. He was 2-for-10 from the floor with five turnovers and a pair of offensive fouls. South Carolina, like West Virginia, plays a defense that dares guards to make plays against them, and I just don't think that Williams-Goss is athletic enough to make plays against them. Can he be the Final Four MOP if he doesn't play well in Gonzaga's first game?
6. Tyler Dorsey, Oregon: No one has shot the ball better than Dorsey during the month of March. He's yet to score fewer than 20 points in a game since the start of the Pac-12 tournament and has a game-winner and countless daggers during that time frame. How long will this run last? He has to miss eventually, right?
7. Sindarius Thornwell, South Carolina: Thornwell has been the best player in the tournament over the course of the last two weeks, averaging 25.7 points, which leads all scorers, and playing stout defense. South Carolina would not be anywhere near the Final Four if it wasn't for Thornwell and they have almost no chance of winning the National Title if he doesn't play well. That said, I have him seventh on this list for one, simple reason: South Carolina is the 'Cinderella' in this Final Four. They have to win it for Thornwell to be named MOP.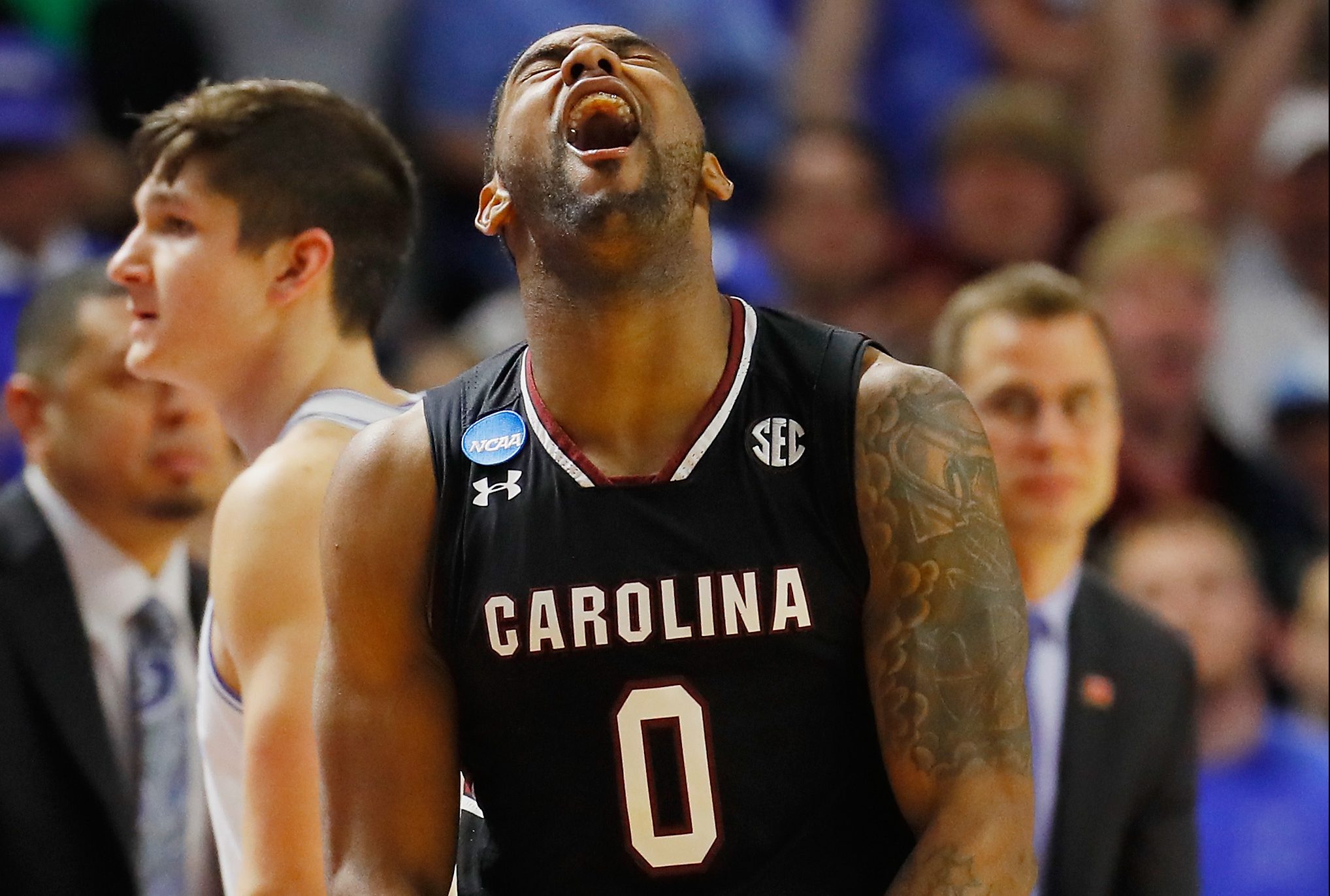 8. Johnathan Williams III, Gonzaga: Williams has probably been Gonzaga's best player in the tournament. At the very least, he's been their most consistent.
9. Isaiah Hicks and Kennedy Meeks, North Carolina: Hicks is going to have a chance to be a game-changer for North Carolina against Oregon, as he'll likely go head to head with a smaller Oregon defender. Meeks was terrific for UNC against Kentucky, grabbing 17 rebounds. He'll have his work cut out for him against Bell on Saturday.
10. Jordan Bell, Oregon: Bell was absolutely dominant on the defensive end of the floor against Kansas and Landen Lucas. If he can do the same thing to North Carolina's front line, he'll be in the mix for Final Four MOP.
11. Jordan Mathews, Gonzaga: Mathews has turned into Gonzaga's big shot maker turning this tournament. He hit a number of big threes, including the game-winner, against West Virginia.
12. Theo Pinson, North Carolina: Pinson is UNC's secondary playmaker and their best perimeter defender. He's going to be called into action quite a bit with the likes of Tyler Dorsey, Dillon Brooks, Sindarius Thornwell and Nigel Williams-Goss in this Final Four.
13. Luke Maye, North Carolina: He was the South Regional MOP. He deserves mention here as much as anyone else on UNC even if he does come off the bench.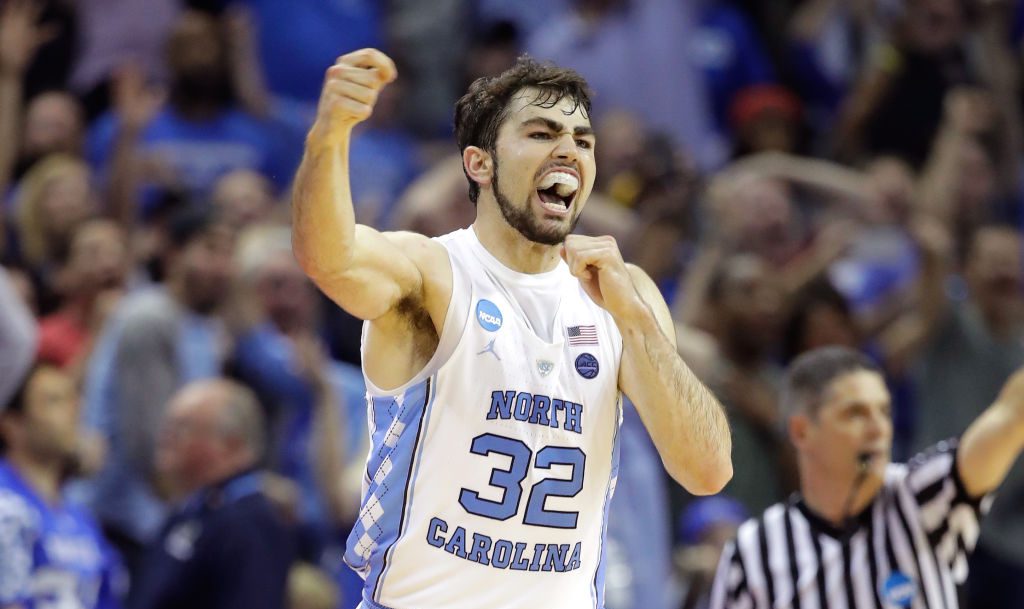 14. Josh Perkins, Gonzaga: If Williams-Goss struggles against South Carolina the way he did against West Virgina, Perkins is going to be asked to play a bigger role as a secondary ball-handler.
15. Dylan Ennis, Oregon
16. Payton Pritchard, Oregon: Both Ennis and Pritchard have had big games for Oregon this season, and if defenses can slow down Brooks and Dorsey, there are the guys that are going to be asked to carry the load for the Ducks.
17-20. P.J. Dozier, Chris Silva, Maik Kotsar and Duane Notice, South Carolina: This is not a shot at these four kids. All four were terrific in the regional. Dozier and Silva made huge plays in the second half against Florida, Kotsar made the game-clinching jumper and Notice has played sensational on-ball defense all tournament long.
But this isn't a ranking of the best players. It's a ranking of the most likely to win Final Four MOP. That gets given to the best player on the team that wins the national title, and I just don't see any feasible way that South Carolina can win a national title without Thornwell doing what he's been doing for the last two weeks.