It took 18 long years, but after Gonzaga exploded onto the national scene with a Cinderella run that came one possession short of the Final Four in 1999, after the program followed up that run with back-to-back trips to the Sweet 16 as a double-digit seed, after 19 straight trips to the NCAA tournament marred by moments of unfathomable heartbreak, the nation's preeminent mid-major success story is finally headed to the Final Four.
What will the 'Gonzaga is overrated' crowd say now?
Armed with a roster that included a pair of blue-chip guards in their back court, a trio of high-major transfers and a McDonald's All-American and future first round pick coming off the bench, Mark Few knocked off No. 11 seed Xavier, 83-59, on Saturday night to win the West Region and punch his first ticket to the final weekend of the college basketball season. Nigel Williams-Goss led the way with 23 points, eight boards and four assists and Johnathan Williams III, who was named the region's Most Outstanding Player, added 19 points and nine boards as Gonzaga buried 12 threes and jumped out to an early lead they would never relinquish in a game that never felt like it was in doubt.
And with that, the monkey on Mark Few's back is now gone.
"It means everything that we could deliver for guys like this," Mark Few said after the game. Few had been the winningest NCAA tournament coach without a Final Four on his résumé. "They believed in us when they came. This is what we wanted to do and set out to do, and these guys were unbelievable. I could not be happier for all these guys, all our former players and all of Zag Nation."
Whether or not that monkey was deserved is a fair question to ask. Gonzaga has had an incredible amount of success in the NCAA tournament. They've won at least one game in 16 of the 19 NCAA tournaments, including this year, that they've been a part of, including five of the six years in which they were a double-digit seed. In 13 of the previous 18 NCAA tournaments they played in, they advanced as far or further than their seed suggested they should have. Only five times did they lose to a team that was seeded lower than them. They've won 17 WCC regular season titles and 15 WCC tournament titles during that span.
What they've done, the consistency of the success that they've had, is not something done easily.
And it's not something that should be overlooked when you consider where this program was in the early 90s. When Few was hired as an assistant coach in 1990, Gonzaga was thought of as the worst job in the WCC. The program, located in Spokane, Washington, which isn't exactly a hotbed for recruiting, had never been to an NCAA tournament. The school didn't even have a weight room for the team.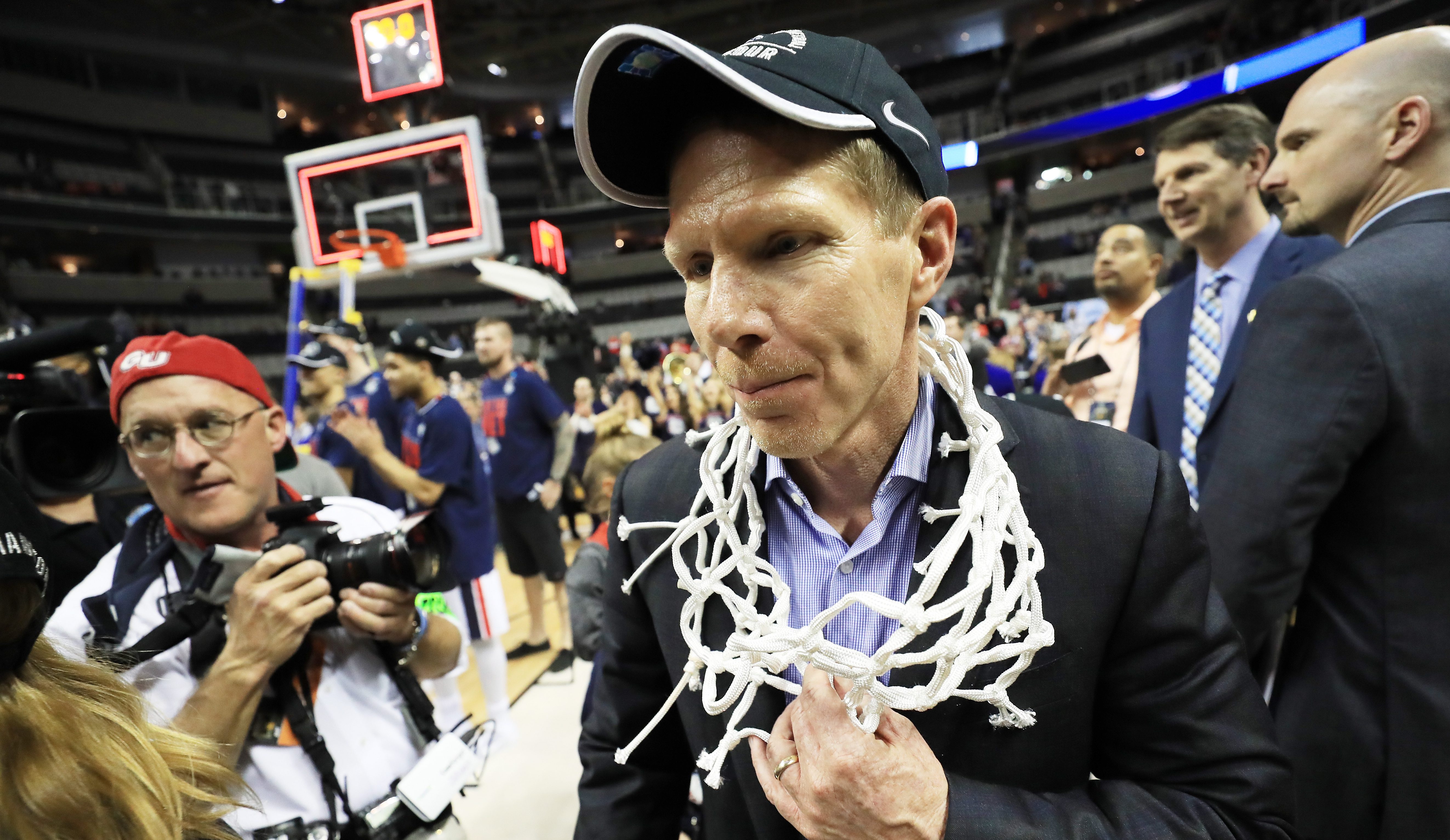 "Players would sign out sweats and jerseys at the beginning of every school year and turn them back in nine months later," wrote Yahoo's Jeff Eisenberg earlier this week. "Sneakers were the only gear players received new, but obtaining a fresh pair typically required proving the old ones had a hole in the bottom."
Within five years, Gonzaga was in the NCAA tournament. Within nine years, they had won the league and reached the Elite 8. Within 15 years, the school opened up a sparkling, $25-million, 6,000-seat arena, chartering flights for road games and recruiting trips.
Today, Gonzaga is arguably a top ten program in the sport
It is, quite literally, college basketball's best rags-to-riches story.
They shouldn't need this to justify their standing in the sport. Few shouldn't need this to legitimize himself as something more than a coach feasting on a conference that can't compete.
"My legacy is I guess built on a lot of other things," Few said on Friday. "It's built on the respect my players have for me and how they feel about they were treated and coached and developed and all that."
"I'm schlepping along right now like vastly far behind my father who is 54 years a Presbyterian minister, man. He's saved thousands of souls. He's helped hundreds and thousands of people through all their tough times, you know. And that's kind of the legacy that I'm looking at."
But that's not how our sport works.
March means everything.
If you can't win on the biggest stage, if you don't have that level of success when all eyes turn to college basketball, then everything you did during the previous four months is written off.
It's not fair.
But that's just how it is.
And now, nearly two decades removed from their introduction into the national consciousness, Gonzaga's detractors no longer have that leg to stand on.