This is where you want to be this weekend.
Beyond the fact that Beale Street is awesome and the ribs in the city are amazing, Memphis will be playing host to the three of the biggest brands in college basketball, three of the four best teams left in the tournament and what is, by a good margin, the best regional left. 
Let's take a deeper look at it.
No. 1 NORTH CAROLINA
How they can get to the Final Four: The most important thing for the Tar Heels is going to be making sure that Joel Berry II is healthy and playing well. It's not a secret that this team goes as Berry goes, and he's not been good through the first two games of the NCAA tournament. He was 1-for-8 from the floor against Texas Southern in the opener and went 2-for-13 from the field as the Tar Heels found themselves unexpectedly in a dogfight with Arkansas in the second round of the tournament.
Berry turned an ankle in UNC's first round game, and that may have hampered him against the Razorbacks, so, in theory, he should be healthy and ready to for the Sweet 16. Whether or not he makes shots in a different story.
The other part of this, for UNC at least, is that they are going to need their front court to be dominant. The Tar Heels are going to have an advantage in the paint in just about every game they play the rest of the season. Kennedy Meeks, Isaiah Hicks and Tony Bradley are big, physical and skilled, and all three can score in the post and crash the glass extremely hard. There is a reason that this team leads the nation in offensive rebounding this season, and all three of the teams that join them in the South Region are significantly smaller on the front line. Kentucky plays either Derek Willis or Wenyen Gabriel at the four. UCLA plays T.J. Leaf and, at times, Lonzo Ball at the four. Andrew Chrabacsz is good, but he shouldn't keep Isaiah Hicks from getting to the glass.
That's where UNC has their advantage.
The one other note to make about UNC: Theo Pinson is a terrific defender. At 6-foot-6 and as athletic as he is, putting him on Kelan Martin, Lonzo Ball or Malik Monk should help keep those three from getting into the kind of rhythm they can get into.
SWEET 16 PREVIEW: Midwest | West | South | East
You can subscribe to the podcast on iTunes, Stitcher and Audioboom
Why they won't get to the Final Four: Generally speaking, North Carolina doesn't really have awful games. They have a floor that is higher than just about anyone's floor in the country this season. That's what tends to happen when you're a team built around post touches and offensive rebounds.
But the ceiling for the Tar Heels isn't as high as the ceiling for UCLA or the ceiling for Kentucky. To me, there isn't a team in the country that can beat the Bruins when the Bruins play their best. And based on what happened back in December, it's pretty clear that Kentucky's best is better than North Carolina's best; I'm not sure the Tar Heels could have played better than they did when Malik Monk scored 47 points in a 103-102 win over the Tar Heels.
The addition of Theo Pinson helps. I don't think Monk gets 47 in that game if Pinson plays, and his presence should help keep the best players on all three potential opponents from going crazy. But the bottom line is this: there is a very realistic scenario in which North Carolina can play well and still find themselves on the wrong end of the scoreline in the Elite 8.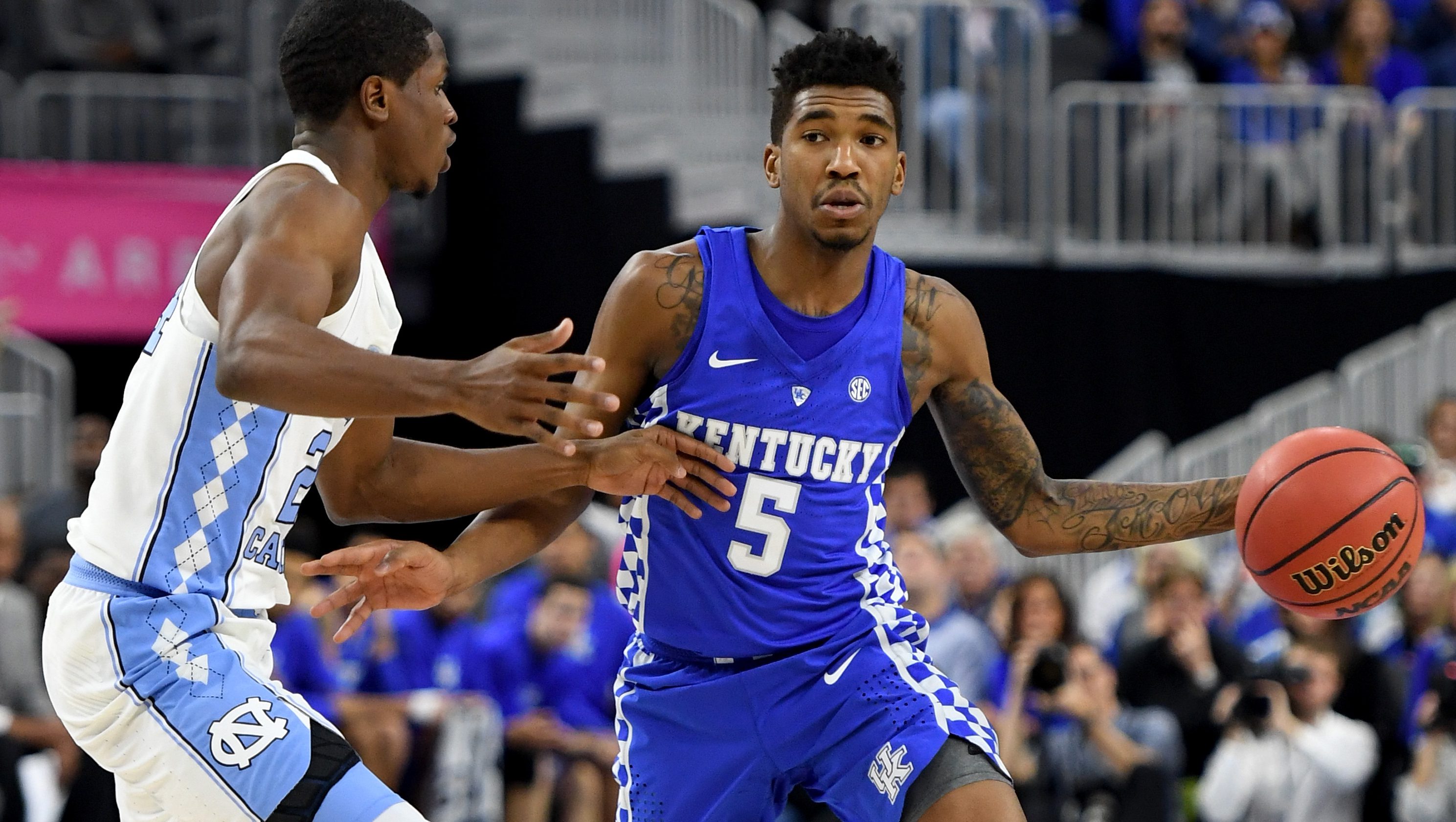 No. 2 KENTUCKY
How they can get to the Final Four: The obvious answer here is Malik Monk, and yeah. That's hard to disagree with. He's proven time and again this season that, when he gets into a rhythm, he can carry Kentucky as far as he's willing to take them. When he sees a couple shots go through the rim, it's time for Kentucky to feed him until he burps.
But the 'Oh, please let Malik Monk have a good game' strategy is far from ideal because, quite simply, he's not going to go crazy in four consecutive games against good teams with good defenders and good coaches. That's a big ask, and that's why the Wildcats are going to go as far as De'Aaron Fox and Bam Adebayo take them. Adebayo has been awesome over the course of the last five or six weeks, as he's finally seeming to come into his own as a punishing, overpowering low-post presence. He has five double-doubles in his last nine games, and two more games where he was one rebound short of a double-double.
And Fox?
He's still turning the ball over a bit more than John Calipari would probably prefer, but his quickness and explosiveness are unquestionably back, and he looks as confident and capable, particularly in crunch time, as he did early in the season.
It's not a coincidence that, as those two have come back into form, Kentucky now has the nation's longest active win streak.
Why they won't get to the Final Four: There are a lot of easy answers to give here. Maybe Malik Monk falls back in love with contested jumpers and goes 3-for-20 in a loss. Maybe Kentucky forgets to play through Bam Adebayo, or maybe De'Aaron Fox becomes a turnover machine.
That's all possible.
But you know what?
It's also very possible that Kentucky can play really, really well throughout the second weekend of the tournament and still find themselves on the wrong side of a score line. You can play well and lose to UCLA. You can play well and lose to North Carolina. Hell, Butler has two wins over Villanova and a win over Arizona this season. They're in the toughest region in the Sweet 16, and only one of the four teams in Memphis can make it out.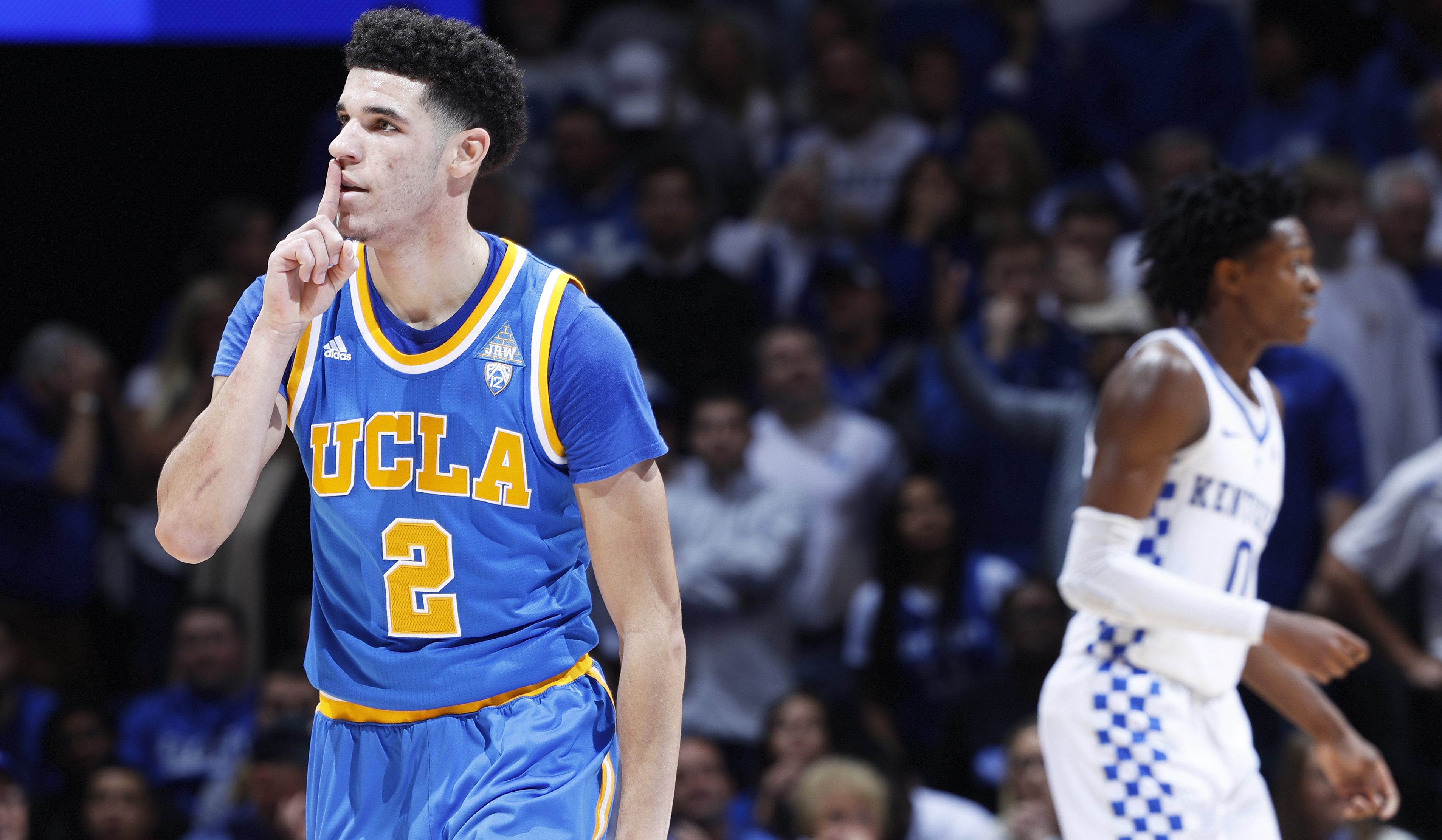 No. 3 UCLA
How they can get to the Final Four: By shooting the grip off the ball.
The bottom line is this: When UCLA's offense is firing on all cylinders, no one is slowing them down. Ask Cincinnati. The Bearcats have a top 15 defense nationally, and for 15 minutes in the second half on Sunday night, UCLA made them look like a CYO team.
And rest assured, UCLA can do that against anyone. They won a game in Rupp Arena when they gave up 92 points on a night where Lonzo Ball played like he was shaving points in the first ten minutes. They've hit 19 threes in a game. Isaac Hamilton, Bryce Alford, T.J. Leaf and Aaron Holiday can all pop off for 25 minutes on a given night, and Ball is about as good as it gets when it comes to making big shots in big moments.
There really isn't all that much else to add about the Bruins.
There are no secrets about what they're going to do. The question is if your team has the ability to stop it.
Why they won't get to the Final Four: The defensive side of the ball. It's not a secret. We all know the facts here. UCLA is not always a good defensive team. Some of it is effort — it's not exactly breaking news that they have a habit of not giving effort defensively when they don't have to — and some of it is the simple fact that their key players are just not all that good defensively. Bryce Alford get's targeted by opposing coaches. Isaac Hamilton isn't a great defender, neither is T.J. Leaf.
In the Sweet 16 matchup, I'd expect Ball to spend most of his time on Fox while Holiday and Hamilton chase around Monk; I'm not sure Steve Alford wants to burn out Ball's legs by having him run around nine screens every possession. But that then leaves Bryce Alford on Isaiah Briscoe, which is a matchup that Briscoe should be able to take full advantage of. In a potential Elite 8 game against North Carolina, the Bruins are going to have to trust Leaf to be able to keep one of Hicks or Meeks off of the offensive glass. That's a tough ask.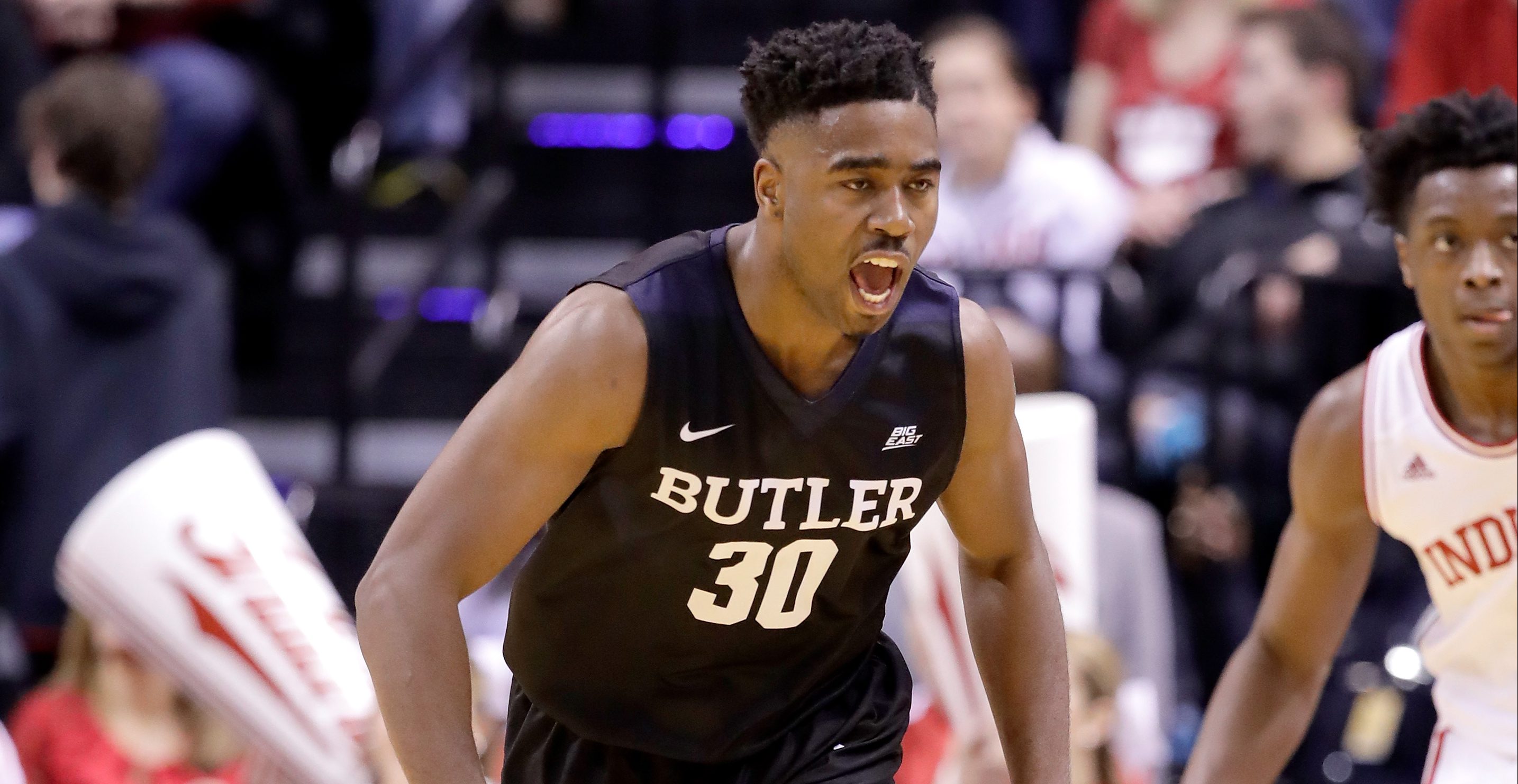 No. 4 BUTLER
How they can get to the Final Four: The simple answer is finding a way to get stops. Butler is sitting in a region with three of the nation's 13-best offenses, according to KenPom, and frankly, I think that the way that Bam Adebayo and De'Aaron Fox are currently playing means that Kentucky's spot as the nation's 13th-most efficient offensive attack is probably underrated.
Seriously, think about this.
To get to the Final Four, Butler is going to have to find a way to beat a North Carolina team that leads the nation in offensive rebounding with three front court players bigger and better than their biggest and best, and that's after they find a way to keep Joel Berry II and Justin Jackson front going off. Then and only then can we talk about what they're going to do about Lonzo Ball and that high-octane UCLA offense or how they're going to try and chase Malik Monk off of the three-point line.
There's a very real argument to make that Butler is in a region with the three best teams left in the tournament. They've proven they're good enough to get something like this done, but that doesn't mean it's going to be easy.
Why they won't get to the Final Four: The simple fact of the matter here is that Butler is totally outclassed in terms of talent by the other three teams in this region. Kentucky and UCLA have future NBA first round picks up and down their roster. North Carolina has a couple, and they're flanked by a half-dozen former four- and five-star prospects playing for a Hall of Fame head coach.
Butler?
They feel like a Cinderella in this league, even through they are a No. 4 seed from the Big East that swept Villanova, beat Arizona and knocked off Xavier twice. I don't think anyone is really expecting all that much out of Butler this weekend, and if you know anything about the history of that program, that's usually when they're at their most dangerous.