The East Region was completely blown up when No. 1 seed Villanova and No. 2 seed Duke lost in the second round as we have an unexpected Sweet 16 doubleheader at Madison Square Garden.
While things have certainly changed in the East Region, it has also become completely wide open as we're going to see some very unique matchups from some teams we didn't expect to see. 
Here's a look at how things stand in the East Region.
No. 3 BAYLOR
How they can get to the Final Four: The Bears started this season 15-0 and looked like one of the best teams in the country before the Big 12 deflated expectations a little bit. Now that the No. 1 and No. 2 seeds have been eliminated from the East Region, Baylor is the top seed with a decent draw to make it to Glendale.
Scott Drew's team is very sound on the offensive and defensive end this season (No. 26 and No. 3 in KenPom) and the key for the Bears is getting the ball inside and continuing to be effective scoring the ball. Among teams left in the 2017 NCAA tournament field, the Bears score the most points in the paint per game (45 per game) of anyone as All-American forward Johnathan Motley is one of the field's best remaining players.
Offensive rebounding is another huge factor in the points-in-the-paint discussion for Baylor as they grab 40 percent of their misses, No. 3 in Division I this season.
Baylor shoots a respectable 35.6 percent from three-point range, but with their brutally slow tempo (No. 329) and lack of attempts, they need to be getting inside and finishing around the bucket.
Defensively, if the Bears stay out of foul trouble then they have the length and athleticism to give any team fits. Center Jo Lual-Acuil Jr. is one of the nation's premier shot blockers and Baylor's defense also has the length of Motley and the toughness of Ish Wainwright to help on the interior.
If Baylor guards like Manu Lecomte and Al Freeman are dialed in and hitting shots, then the Bears should have enough offense and a consistent enough defense to make it to Glendale.
SWEET 16 PREVIEW: Midwest | West | South | East
You can subscribe to the podcast on iTunes, Stitcher and Audioboom
Why they won't get to the Final Four
Baylor happens to be facing a team that specializes in limiting points in the paint in No. 7 seed South Carolina in the Sweet 16 as that could make for a tough matchup if the red-hot Gamecocks continue to hit shots.
The Bears also need to prove that they can consistently hold onto the ball and limit turnovers. There have been times when the Baylor backcourt has looked shaky this season.
Baylor is 305th in the country in turnover percentage at 20.5 percent and in six of the Bears' seven losses this season they've been higher than that.
Since Baylor likes to play such a slow-tempo game, stretches of turnovers and sloppy play for its offense can lead to prolonged periods of time without scoring.
If an opposing team gets even a little bit hot with a few three-pointers during that stretch then Baylor might be playing from behind towards the end of a game as a shaky perimeter shooting team.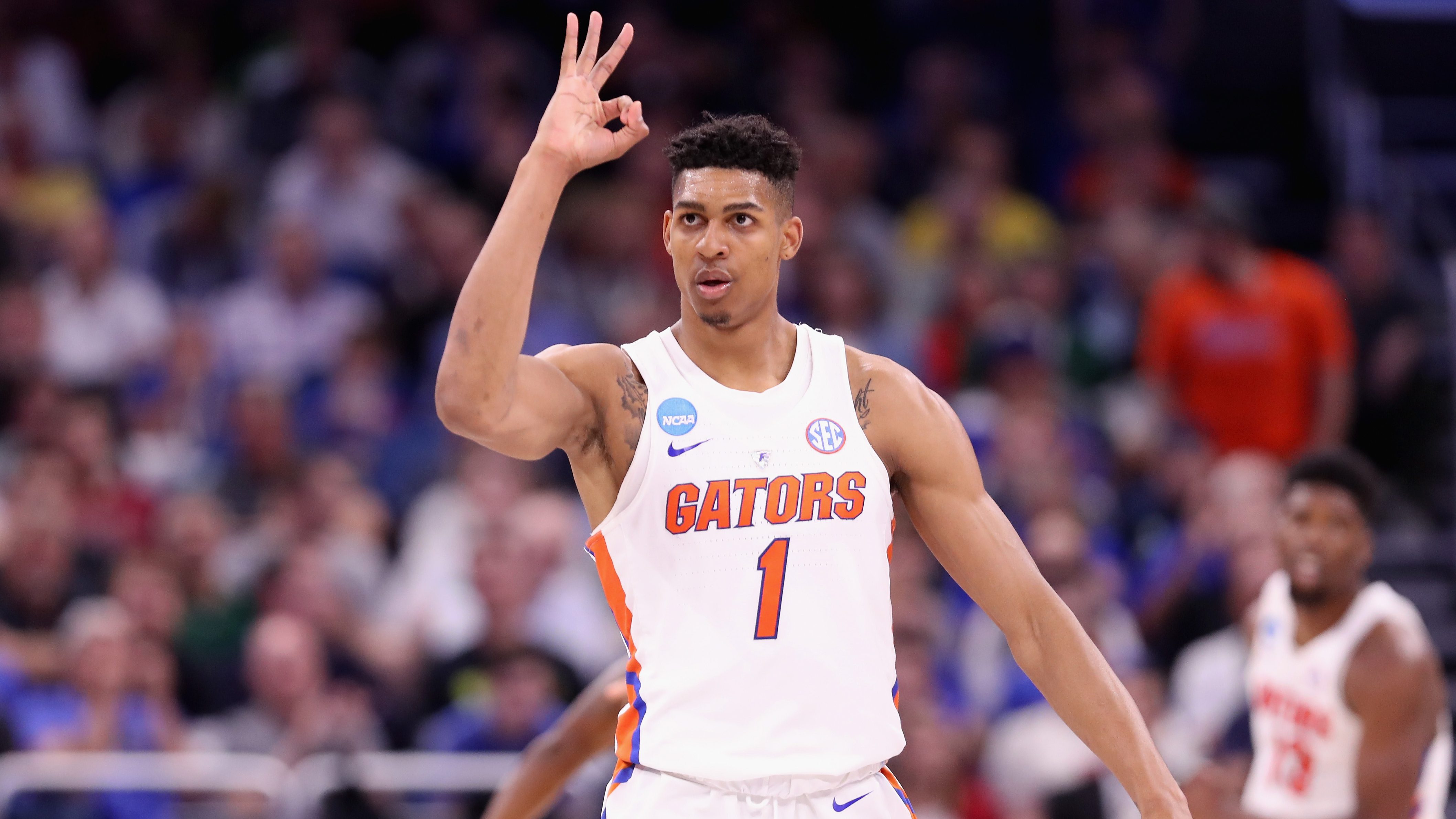 No. 4 FLORIDA
How they can get to the Final Four
When you discuss the most impressive teams of the first weekend of the 2017 NCAA Tournament, Florida has to be in the discussion among the first few teams. The Gators have been impressive so far in running past East Tennessee State and Virginia for decisive double-digit wins as they are the better seed for their Sweet 16 matchup with No. 8 seed Wisconsin.
Florida's defense is very strong as the Gators come in at No. 3 in KenPom. The Gators feature a lot of length and athleticism across multiple positions. Kasey Hill and KeVaughn Allen are both great athletes and Devin Robinson can cover a ton of ground at the four to make up for anything Canyon Barry can't cover. Kevarrius Hayes is also a plus rim protector who is getting more minutes with John Egbunu out with injury.
That defense also turns over opponents 21.1 percent of the time as it can get Florida a lot of easy buckets.
Offensively, the Gators are balanced as nobody averages more than 13.5 points per game as Allen, Barry and Robinson are the team's three best players. The play of Hill and Chris Chiozza could decide Florida's fate. If those two are getting easy looks for others and finishing plays then Florida is in significantly better shape.
Why they won't get to the Final Four
Florida just doesn't have a go-to player who can go and get things done when the game is tight. While the Gators have a lot of guys who put up puts behind a balanced rotation, they also get a lot of inconsistent play from guys like Hill and Robinson.
The length and athleticism isn't going away from Florida, so they should be able to keep defending at a high level, but they have an offense that is prone to poor stretches of play. The Gators are a very average No. 116 in effective field goal percentage this season and they can be a shaky team shooting the ball from the perimeter at 36.2 percent from three-point range.
With Egbunu missing, Florida just isn't as strong as they were inside as they miss his depth and athleticism on the interior. Hayes has been a nice replacement who can still protect the rim but the Gators have had to play Keith Stone more minutes down the stretch.
Without a go-to presence and a shaky offense, Florida might have issues in tight games against so many strong defensive teams in the East Region.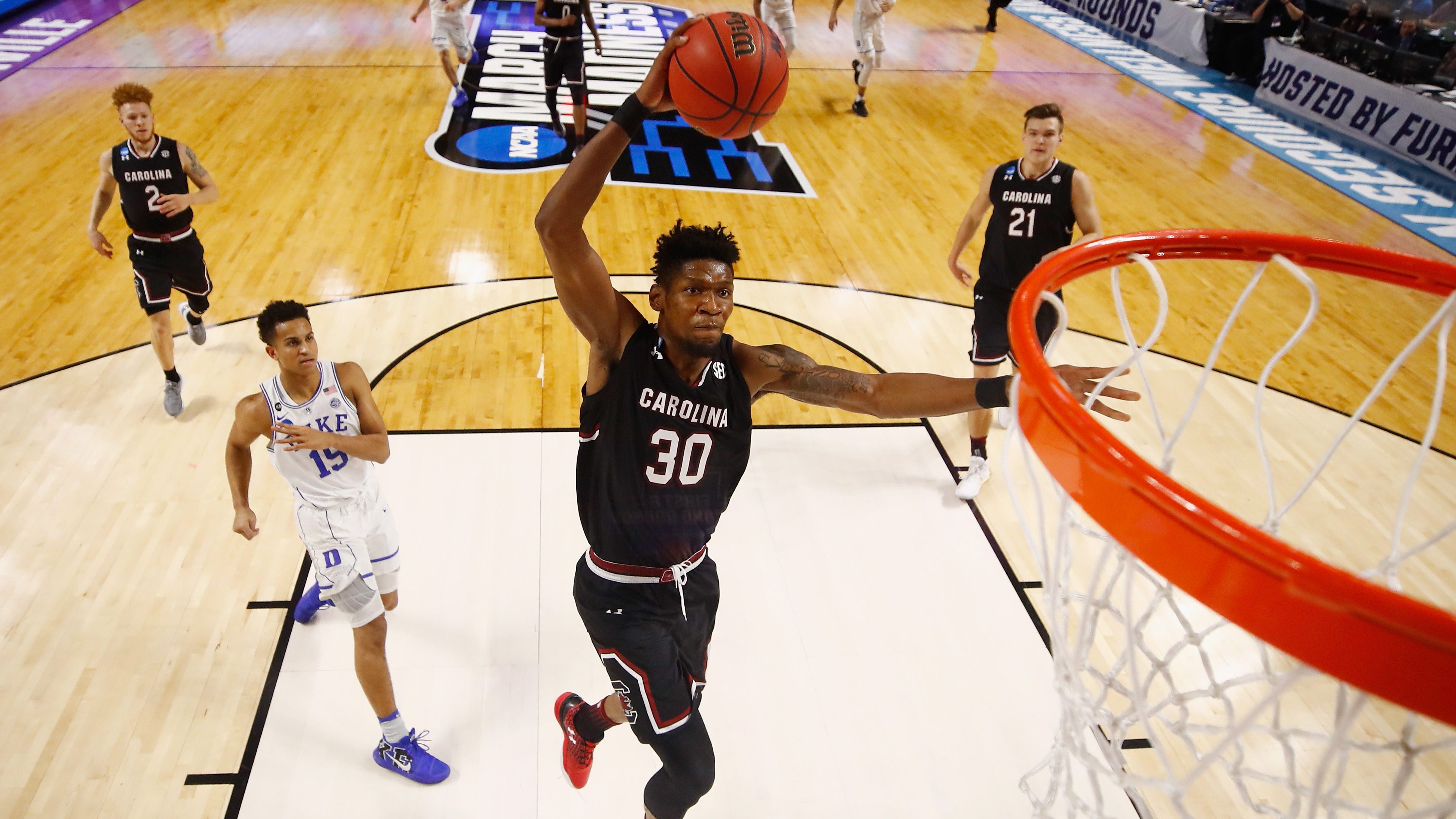 No. 7 SOUTH CAROLINA
How they can get to the Final Four
One of the NCAA Tournament's most unique storylines is South Carolina's Sweet 16 run. The Gamecocks winning their first NCAA tournament games since 1973 is cool, but more importantly, South Carolina's offense is clicking at the right time.
Struggling to put up points for much of the season–South Carolina is 45.7 percent on two-point field goals this season, which is 301st in the country–the Gamecocks suddenly dropped 93 points on Marquette and 88 points on Duke as South Carolina got hot over a few games.
Part of that is senior Sindarius Thornwell playing at a very high level but South Carolina also has a deep roster that comes at you in waves.
If South Carolina can even shoot remotely close to how they did in the first weekend then they can rely on its rugged and physical defense to force turnovers and also create more offense.
The Gamecocks have the No. 4 defense on KenPom and are No. 4 in defensive turnover percentage, so they can create issues in a hurry by turning other teams over to get back into games.
Why they won't get to the Final Four
Teams that shoot 45.1 percent from two-point range tend to lose against the best teams in the country, so South Carolina's woefully inconsistent offense is going to be the focus in New York.
We already know that South Carolina is going to be fine defensively while bringing a lot of intensity on the glass but their offense has to be good enough for them to get buckets at the end of close games.
Not only does South Carolina struggle to make shots from all over the floor but they have a turnover rate of 18.6 percent that is No. 185 in the country, so they can also be loose with the ball against strong defensive teams.
And getting consistent help for Thornwell is also going to be necessary. The talented senior has received double-digit scoring efforts from both Chris Silve and Duane Notice during both games of the tournament while P.J. Dozier had a big game against Marquette.
But can all four of those guys play at a high level to get past Baylor? That remains to be seen.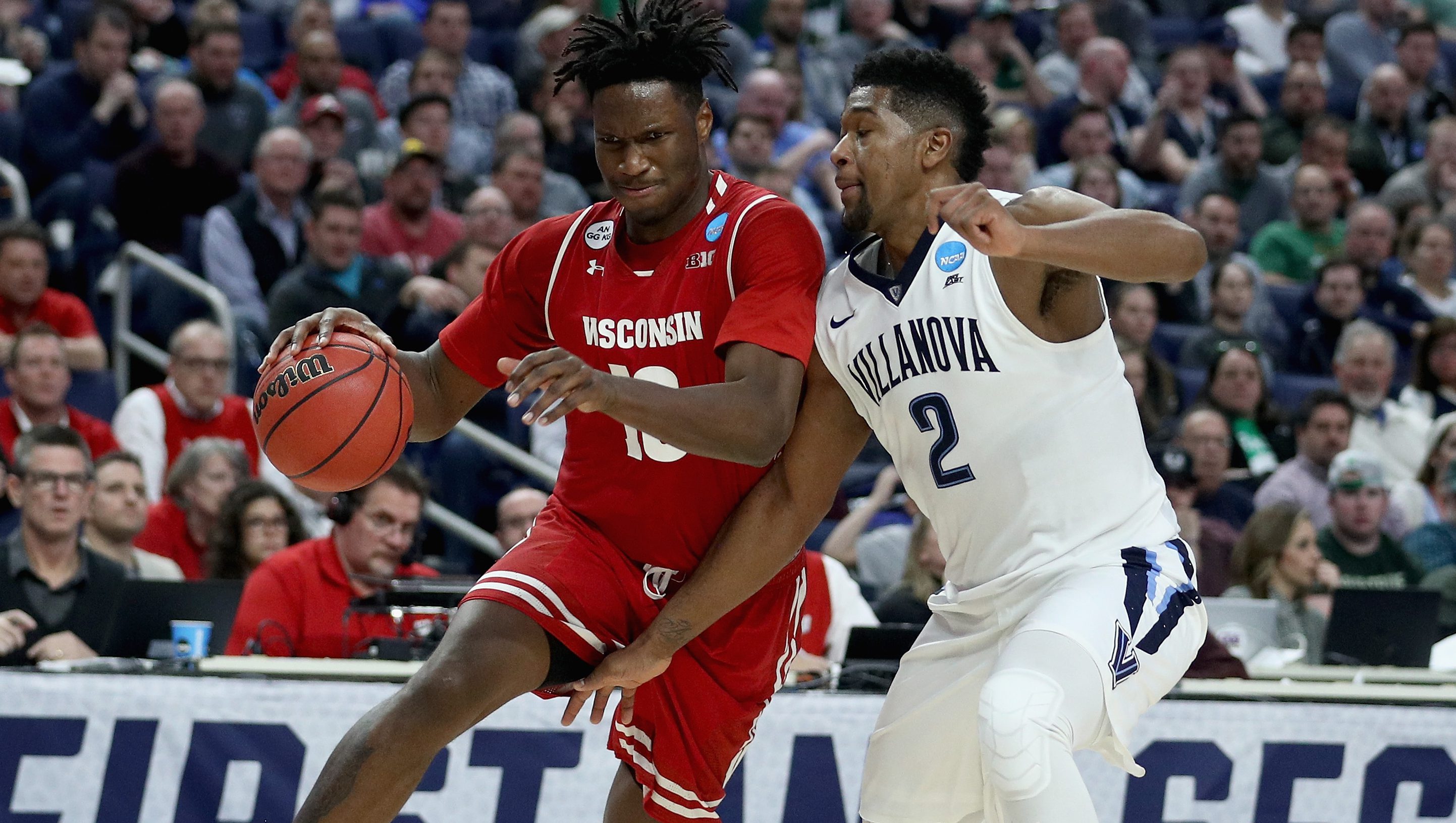 No. 8 WISCONSIN
How they can get to the Final Four
Already knocking off defending champion and No. 1 seed Villanova, Wisconsin has the reassurance of already beating the best team they would face in the East Region.
With an experienced and veteran group led by seniors Nigel Hayes, Bronson Koenig, Zak Showalter and Vitto Brown, the Badgers have made the Sweet 16 four consecutive years. Factoring in the two Final Four runs in 2014 and 2015, and this senior group has been apart of 17 NCAA Tournament games over the last four years.
That kind of experience matters and it doesn't hurt that Madison Square Garden should be mostly red for a Wisconsin fanbase that travels incredibly well.
As for the on-the-court play, the Badgers will want to slow the game down, limit turnovers and pound the offensive glass as this team is bigger up front with Hayes, Brown and sophomore Ethan Happ, the team's best player. Koenig and Showalter as the floor spacers and Hayes is a nifty passer for a big man.
If the Badgers control tempo and hit enough shots then they could be in good position to make another Final Four as No. 8 seed after doing so in 2000.
Why they won't get to the Final Four:
The athleticism factor will be interesting to watch as Wisconsin advances through the East Region. With a game against Florida and a potential game against Baylor that means the Badgers would have to go against a lot of length and athleticism.
While the Gators want to play much faster than Wisconsin, Florida also had no issues playing slower and dismantling Virginia at a methodical pace. Florida has the No. 3 defense on KenPom and they have the type of athletes that could smother Wisconsin's offense.
Not getting on the offensive glass, where the Badgers are 18th in the nation in offensive rebounding percentage, would also really hurt a Wisconsin offense that is so-so when it comes to shooting percentages.