The Midwest arguably has the most coaching prowess left in the tournament.
Bill Self is a lock to be a Hall of Famer eventually. John Beilein may one day join him there. Dana Altman is widely regarded as one of the best offensive coaches in the sport, and Matt Painter is pretty good for the fourth-best coach left in the Sweet 16.
How will those four men guide their teams through the second weekend of the tournament?
No. 1 KANSAS
How they can get to the Final Four: The biggest thing for the Jayhawks is going to be staying out of foul trouble, particularly in their Sweet 16 matchup with Purdue. The Boilermakers have the biggest, most physical front line in college basketball with Caleb Swanigan and Isaac Haas, and when you throw in Vincent Edwards, who has been playing the four for the Boilermakers when they go to a smaller lineup, the three front court pieces for Purdue draw a combined 17.8 fouls per 40 minutes. If they advance, it won't be any easier to deal with a potential matchup with Michigan, whose bigs are just as dangerous.
Kansas? They have one big man that has consistently proven to be able to handle the paint against quality competition, and that is Landen Lucas. Carlton Bragg, Dwight Coleby, Mitch Lightfoot: those guys have been good for fouls and sparing Lucas a few minutes here and there, but Bill Self doesn't want to be in a position where he has to rely on those guys for major minutes.
Beyond that, the key for Kansas is going to be taking advantage of Josh Jackson's ability to play the four in college. As good as Frank Mason III and Devonte' Graham are in the back court, Jackson is probably the most indispensable piece on the roster. He's a potential No. 1 overall pick as a two-guard, but he averages 7.2 boards, he can block shots and he's tough enough that he isn't going to get bullied by college fours. He's the perfect small-ball piece, and he's what makes the Jayhawks hard to guard while remaining respectable on the defensive end of the floor.
SWEET 16 PREVIEW: Midwest | West | South | East
You can subscribe to the podcast on iTunes, Stitcher and Audioboom
Why they won't get to the Final Four: This is not your typical Kansas team on the defensive end of the floor. Part of that is they essentially play four guards, which hurts them on the defensive glass and limits them in the post. Part of it is because Lucas has to be diplomatic when it comes to what shots he decides he's going to try and block at the rim. Part of it is because Mason and Graham, who are both terrific defenders in a vacuum, have to pace themselves when they are playing close to 40 minutes a night.
The Jayhawks have made a habit of taking total control of a game in the final eight minutes, and a big reason for that is because they don't kick things into high-gear until the stretch run. That's why you see them involved in so many close games. But when they lose, that comes back to bite them. Indiana scored 103 points and hit 15 threes when they beat Kansas. Iowa State had 85 points and 18 threes in Phog Allen Fieldhouse. West Virginia and TCU, neither of whom are known as offensive juggernauts, both put up 85 points as well.
The Jayhawks margin of error isn't as big as it is for other teams, and if they get caught on a night where, say, Purdue's guards are hitting threes or Tyler Dorsey or Derrick Walton are going crazy from deep, they could be in trouble.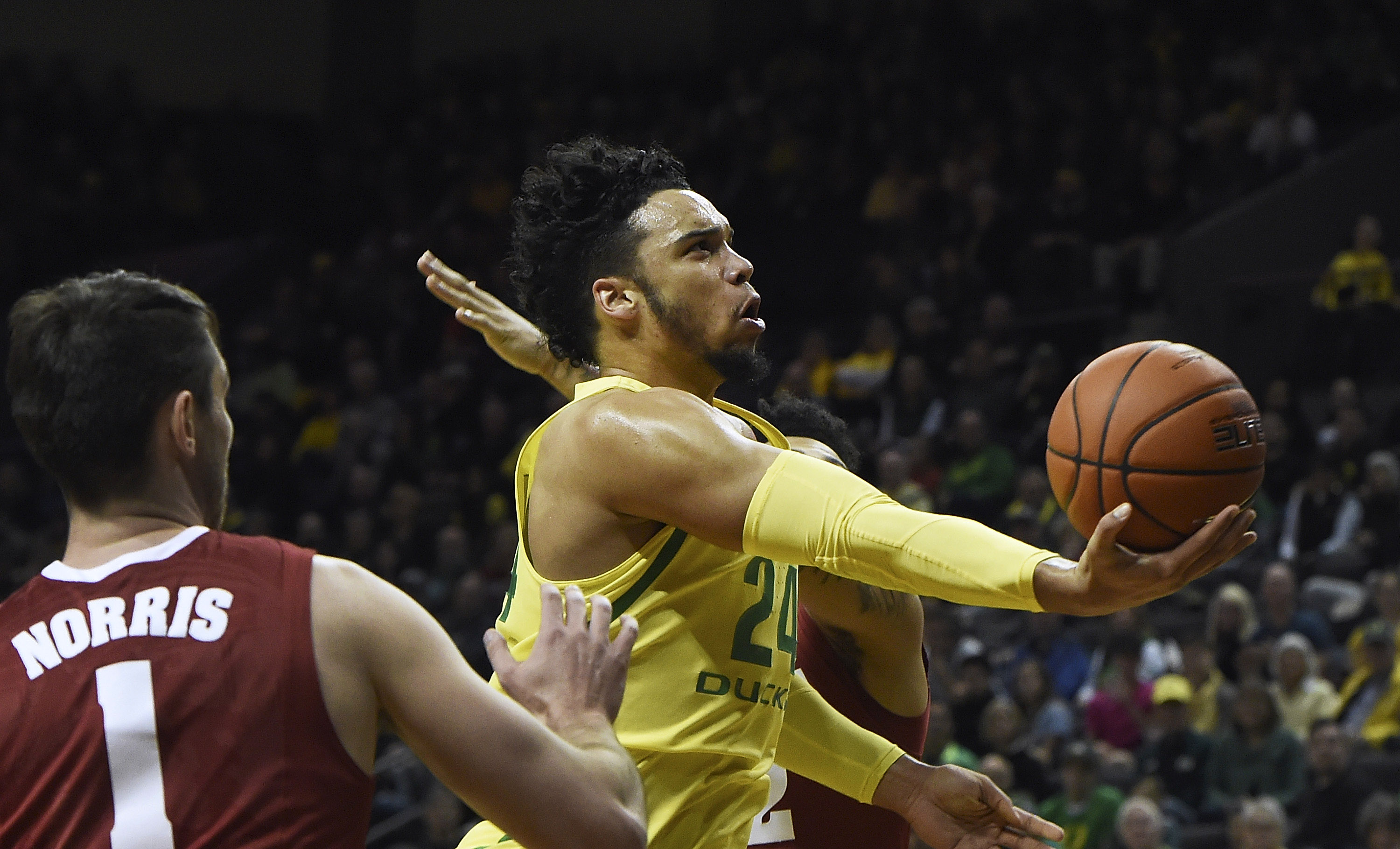 No. 3 OREGON
How they can get to the Final Four: Oregon is such a difficult team to guard when they have Dillon Brooks at the four, and that is how they have to play now that Chris Boucher is done for the year with a torn ACL. Brooks is big enough and strong enough that he can hold his own on the defensive end of the floor against most fours, and he's such a talented scorer on the perimeter that the mismatches are typically a net positive for the Ducks.
The other reason Oregon can get to a Final Four?
Tyler Dorsey is playing out of his mind.
Oregon has played five postseason games, and he's scored at least 21 points in all five of them, averaging 23.6 points while shooting 64.6 percent from the floor and 53.6 percent from three. He had 27 points on 9-for-10 shooting in the second round win over Rhode Island, and that included a game-winning 23-footer with 36 seconds left in the game. When Dorsey is playing like that, the Ducks more or less have two guys on their roster than can get a bucket any time they want. Throw in a coach as talented as Dana Altman is, and that is a dangerous combination.
Why they won't get to the Final Four: Losing Boucher took away some of Oregon's defensive ability. What made him so effective was that he let Oregon play big defensively and add rim protection without losing any of their floor-spacing thanks to his ability to shoot threes.
This becomes a real concern against a Michigan team that has two 6-foot-10 forwards with three-point range and the ability to score in the post, particularly when D.J. Wilson just may be athletic enough to stick with Brooks on the perimeter. The Ducks could use Bigby-Williams in that situation, but again, that takes away so much of what they want to do on the offensive end of the floor.
Once Oregon gets past Michigan, things won't get any easier for them. They'll either have to deal with that massive Purdue front line or they'll have Josh Jackson, one of the best perimeter defenders in college basketball, chasing around Brooks.
Frankly, I think Oregon has the toughest matchups of any team left in the Midwest Region.
It's a good thing Brooks, Dorsey and Altman don't need good matchups to get wins.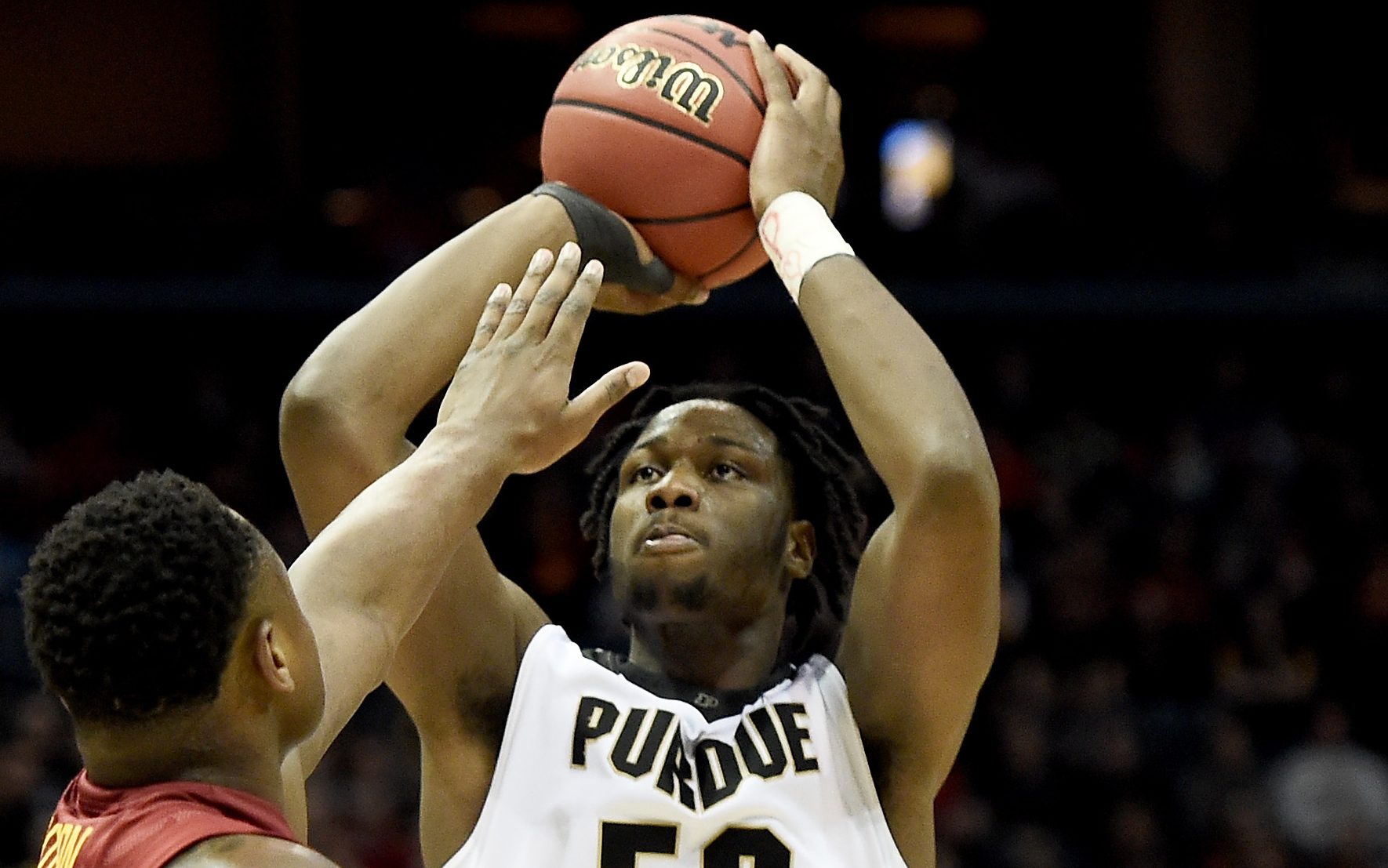 No. 4 PURDUE
How they can get to the Final Four: His name is Caleb Swanigan.
It really is that simple.
Swanigan is the most dominant force in college basketball this season. He simply overpowers defenders, in the post, and when you send help, he's able to pass out of it to one of Purdue's multitude of shooters. The Boilermakers are sixth nationally in three-point percentage.
And here's the best part about that: Everyone in the Midwest Region has issues with their front court. Kansas has basically one big man that can be trusted to guard Swanigan in Landen Lucas. Oregon has two, and as good as Jordan Bell is, this is where losing Chris Boucher and his ability to block shots and hit threes is going to hurt. Kavell Bigby-Williams is good, but he's can't do the same things as Boucher. Michigan's bigs are not as physical as Swanigan, although the Wolverines have won both of the matchups between those two teams this season.
Swanigan's presence opens things up for everyone else on Purdue's roster.
Why they won't get to the Final Four: There are three things that the Boilermakers struggle with on the defensive end of the floor. One of them is a quick and athletic back court that can put pressure on them with penetration, and that's precisely what Kansas has at their disposal. To that same end, Purdue also has issues with ball-screening actions, as Caleb Swanigan and Isaac Haas are not exactly know for their defensive prowess. Along those same lines, the Boilermakers can struggle when they play against teams with mobile big men. In each those two games, one of D.J. Wilson or Mo Wagner went for at least 24 points.
All three of the teams left in the Midwest do some variety of the things that Purdue struggles against.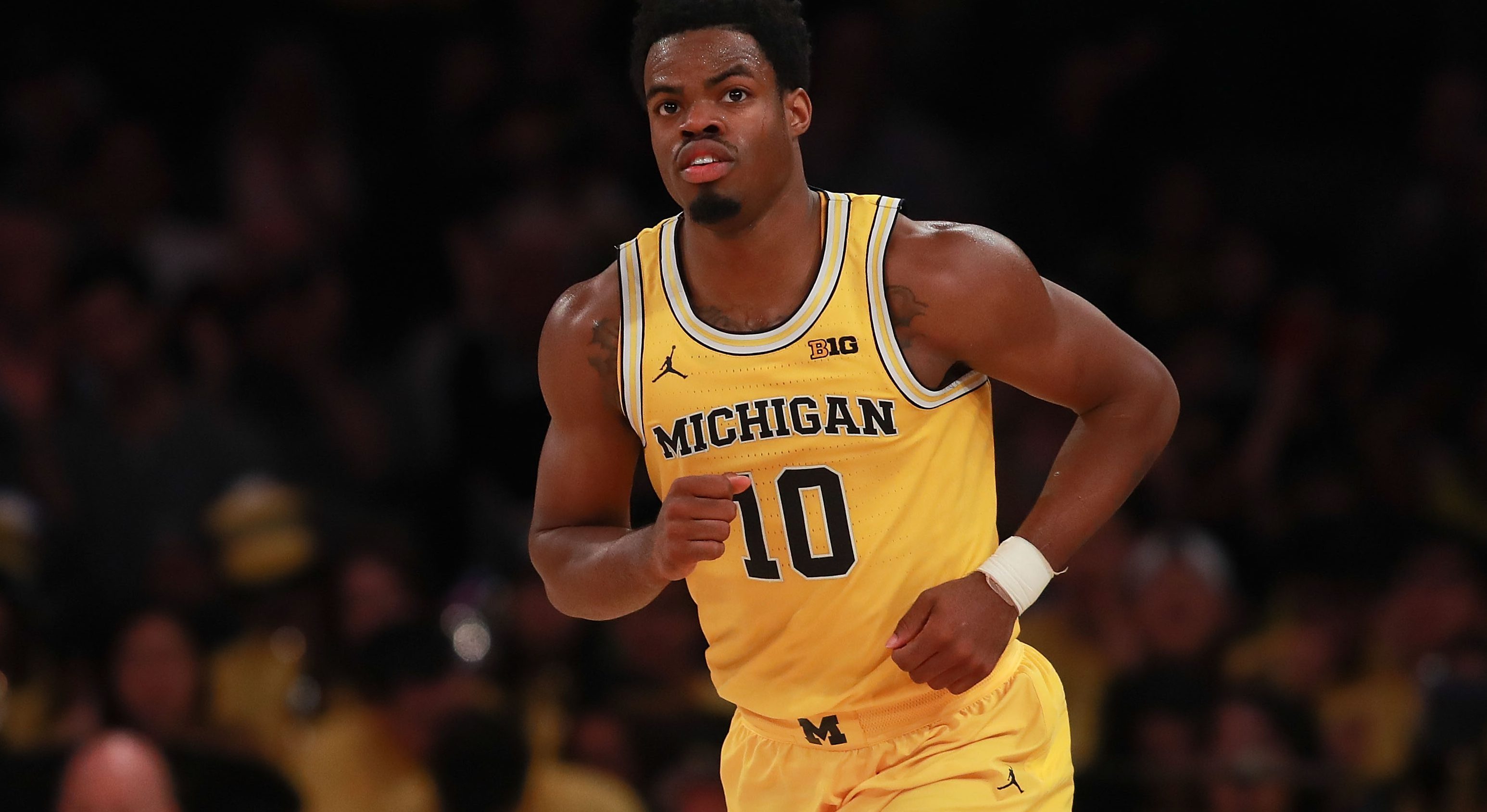 No. 7 MICHIGAN
How they can get to the Final Four: The Wolverines have become such a lethal offensive attack that when they are playing their best, they can beat anyone. Think about how hard this lineup is to guard:
Derrick Walton Jr. has been playing like one of the best point guards in college basketball over the course of the last six weeks. He's reached Trey Burke circa 2013 territory.
Duncan Robinson (42.5 percent), Muhammad-Ali Abdur-Rahkman (39.3 percent) and Zak Irvin (34.1 percent) are all lethal shooters from the perimeter, dangerous enough that you cannot comfortable help off of them.
D.J. Wilson and Mo Wagner play the majority of the minutes together in the Michigan front court. Both are mobile and 6-foot-10, both can score in the post and both are very good three-point shooters, making a combined 82 threes on the season at a 38.7 percent clip.
The Wolverines spread the floor as well as anyone, and they do it with a dominant point guard and a pair of bigs that can overpower smaller defenders in the post and take bigger defenders to the perimeter. Both Oregon, their Sweet 16 opponent, and Kansas like to play with a small-ball four, and Dillon Brooks and Josh Jackson, respectively, are going to have a tough time dealing with those big men.
In other words, Michigan makes you play big even though you know you can't guard them when you play big. Vintage John Beilein.
Why they won't get to the Final Four: The Wolverines are the worst defensive team left in the tournament this side of UCLA. They currently rank 73rd in KenPom in defensive efficiency, and in the KenPom era — which dates back to 2002 — there have only been three teams to rank outside the top 70 in defensive efficiency while making a Final Four. Butler and VCU were both outside the top 70 in 2011 in that Final Four where there wasn't a top two seed. Dwyane Wade's Marquette team in 2003 was the third.
That's a bad sign.
A good sign?
In 2013, the last time Michigan and John Beilein got to a Final Four, the Wolverines were 66th in defensive efficiency.