One of the great things about the 2017 NCAA Tournament is that there will be a ton of premier guards taking the floor all over the field.
There are one-and-done NBA Draft prospects, senior veterans, sophomore All-Americans, juniors coming off of transfer seasons. It's a wide variety of players on this list, but they are all perimeter-oriented players who you need to see during the next few weeks.
While many of these guys are playing on teams that expect to make deep tournament runs, there are other elite guards who might only last for a round or two.
Make sure to catch these guys if you can.
Players to Know
Dwayne Bacon, Florida State — If the Seminoles are to make a deep run in the NCAA Tournament it will be because this 6-foot-7 sophomore is scoring at a high level. Putting up 16.9 points per game, Bacon has always been electric going to the rim but he's now improved his perimeter shooting to the point where he has to be defended all over the floor. With Florida State having a lot of weapons, Bacon can get rolling and put up points in a hurry if a defense isn't careful.
Lonzo Ball, UCLA — You've probably read the headlines and have some feelings towards Lonzo Ball's father, LaVar. Don't worry about the words of a sports dad and just watch Lonzo play. With an exceptional feel for the game, Ball has elite floor vision and throws a lot of passes that other players wouldn't dream of attempting. Although his jumper looks unorthodox with a low and side release, Ball can knock down NBA-range threes and also catch alley-oops. He's the heart of one of perhaps the best offense in the field.
Power Rankings 1-68 | Duke deserved a 1 seed | Committee got bubble right
REGIONAL BREAKDOWNS: East | Midwest | South | West
Josh Hart, Villanova — The defending champion returned for his senior season after participating in the NBA Draft combine and getting feedback on his shaky jumper. Don't worry about the jumper anymore with Hart. He shot 40 percent from three this season as he put up 18.9 points and 6.5 rebounds per game. In close games that are coming down to the wire, Hart is the guy you want with the ball in his hands going towards the basket. He has a knack for making clutch plays.
Luke Kennard and Grayson Allen, Duke — America's most hated player, Grayson Allen, is back for another potential title run as he played better in the ACC Tournament after an up-and-down season. Let's hope nothing stupid happens on the sport's biggest stage. Kennard, on the other hand, deserves praise for his outstanding sophomore season as he carried Duke through a lot of turbulent times this season. Not afraid to take big shots, Kennard is crafty navigating screens and he's a polished scorer from all three levels of the floor. Kennard averaged 20.1 points per game and shot 44 percent from three-point range this season. He can get hot and go for 25 in a half.
Frank Mason, Kansas — The NBCSports.com National Player of the Year, Mason was a huge reason why the Jayhawks are a No. 1 seed. Putting up 20.8 points and 5.1 assists per game while shooting 48 percent from the field and three-point range, Mason put up huge numbers across the board while being brutally efficient. Much like Josh Hart, Mason seems to elevate his play during most clutch situations and he's the type of player who makes sound decisions most of the time.
Malik Monk and De'Aaron Fox, Kentucky — These two Kentucky freshmen have the highest ceiling of any backcourt in the 2017 NCAA Tournament. Monk has already showcased himself as one of college basketball's elite scorers. Putting up 47 points on North Carolina and 30 points in a half against Florida shows that Monk can take over a game–even against top competition.
Fox is just as important for the Wildcats. He's elevated his play lately and been more aggressive as a scorer as Fox is getting in the lane at will and making plays. One of the fastest end-to-end players in the country, Fox is also a good on-the-ball defender who can make plays on both ends of the floor.
BRACKETS: Cinderellas | Upset Watch | CBT Podcast | Unsung Heroes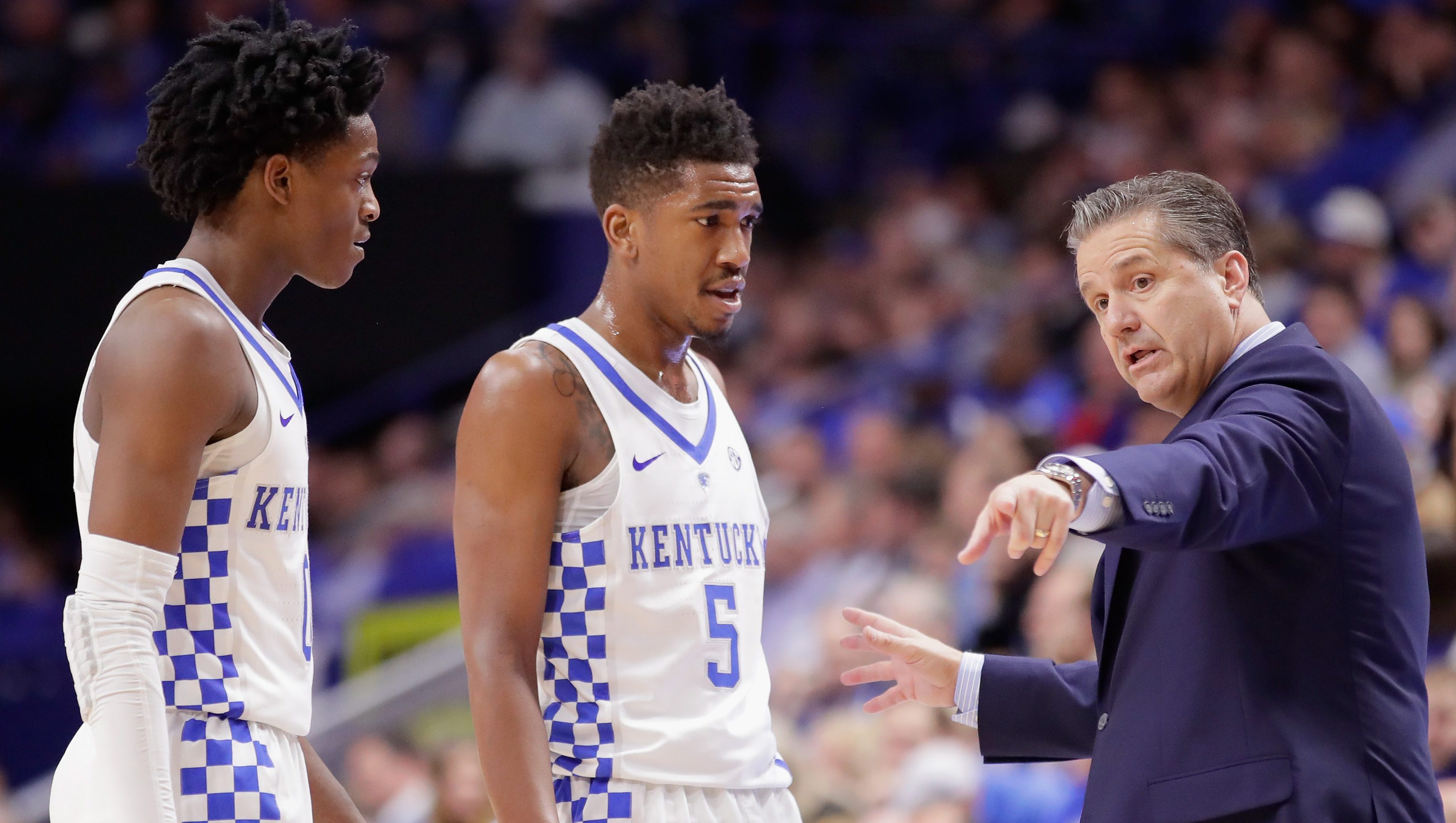 Monte Morris, Iowa State — You should know this senior by now since he's come up with so many big plays over the last four years for the Cyclones. One of the nation's most reliable floor leaders, (6.1 assists to 1.1 turnovers per game this season!!) Morris runs Iowa State's very good offense that features three senior weapons around him in Matt Thomas, Naz Mitrou-Long and Deonte Burton. Coming off of the Big 12 Tournament title, Morris and his teammates are playing with a lot of confidence as the point guard is another player on this list who is capable to taking and making big shots.
Jawun Evans (Oklahoma State) vs. Derrick Walton Jr. (Michigan) — There's a good possibility that neither of these teams or players advance to the second weekend, but you are not going to want to miss this Friday first-round matchup in Indianapolis. Evans is coming off of an All-American season as he runs one of nation's premier offenses at Oklahoma State. Averaging 26.6 points over his last three outings, Evans is playing with a lot of confidence right now.
Walton is playing just as well, if not better, for Michigan. The senior was a huge reason why the Wolverines won the Big Ten Tournament as Walton put up a career-high 29 points to go with nine assists in the Minnesota win. He also had 22 on Wisconsin in the title game. Watching these two go head-to-head is going to be a treat.
And the winner of that matchup likely faces…
Donovan Mitchell, Louisville — The Cardinals have to face either Evans or Walton Jr. in the second round and they'll rely on sophomore Donovan Mitchell as a counter. With an ability to play with or without the ball, Mitchell is Louisville's most important playmaker. A ridiculous athlete who can crush finishes around the rim, Mitchell can be inconsistent at times as Louisville needs him to be a reliable, double-figure scorer. Mitchell playing at a high level gives the Cardinals a great chance at making a deep tournament run.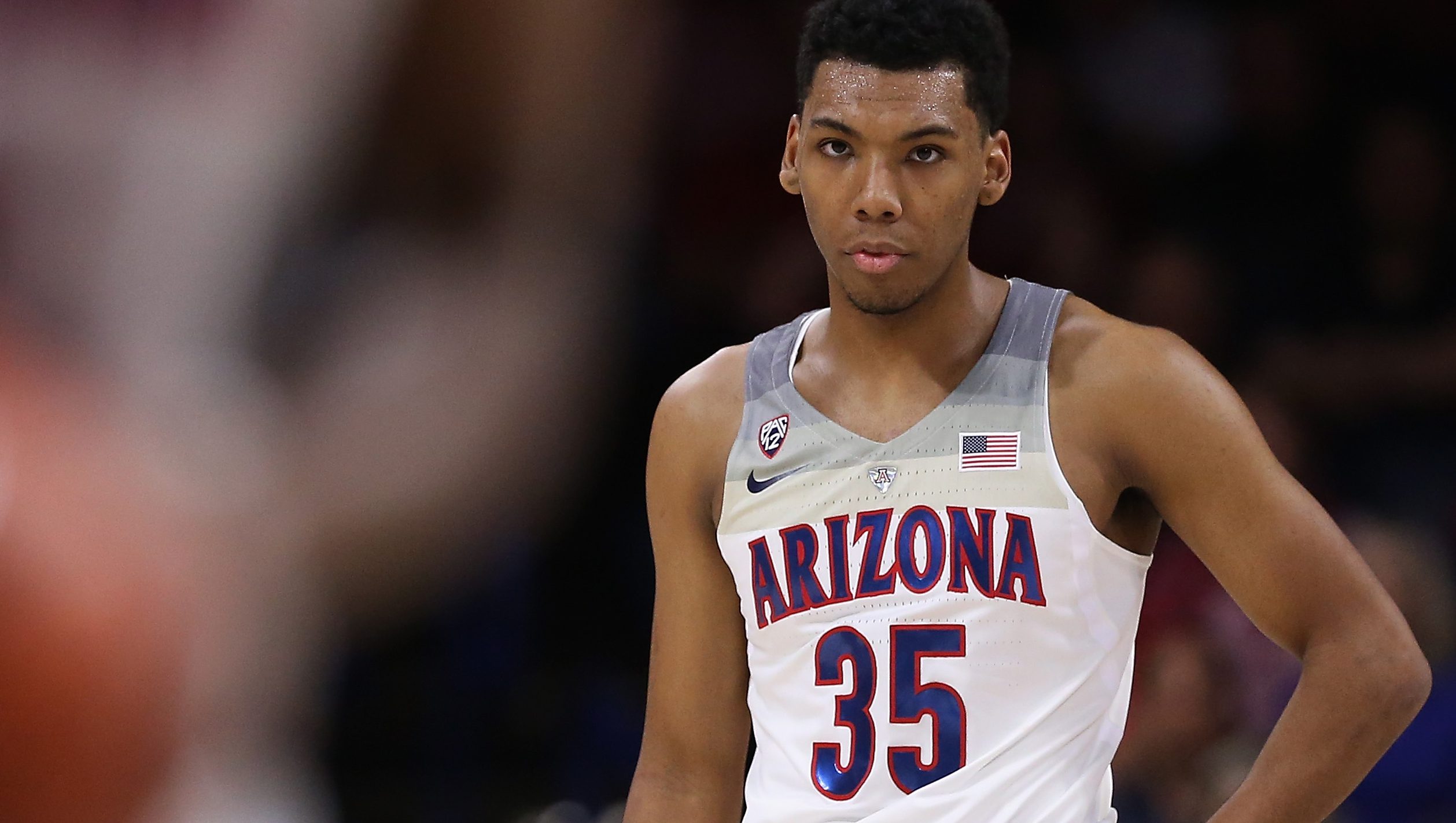 Allonzo Trier, Arizona — Once Arizona got Trier back into the lineup in late January they became a legitimate national title contender as they enter this week as a dangerous No. 2 seed. The sophomore has been one of the nation's elite scorers lately as Trier has at least 19 points or more in his last seven games. The Wildcats beating UCLA and Oregon in the Pac-12 Tournament was a big step for this team and Trier is a big reason why Arizona could be playing close to home in the Final Four.
Melo Trimble, Maryland — Closers are always tough to come by but Maryland has a go-to guy in the clutch with this junior guard. Trimble is one of college basketball's premier players in close games as he knocks down big shots, handles the ball and isn't afraid of free throws. Even though he has four new starters around him from last season's Sweet 16 team, Trimble is back in the NCAA Tournament with another new group of starters.
Nigel Williams-Goss, Gonzaga — After transferring from Washington and sitting out a transfer season, this former McDonald's All-American was one of the best guards in the nation this season. Williams-Goss averaged 16.9 points, 5.7 rebounds and 4.8 assists per game while he also shoots 91 percent from the field. If the Zags are to finally break through and make a Final Four run, it will be because Williams-Goss is playing at a high level.