Confused where to start when it comes to filling out your bracket? Can't decide between UCLA and Kentucky? Don't know which 12 seed will upset a 5? Don't worry. Our college basketball experts are here to help.
REGION ANALYSIS: East | Midwest | South | West | Printable Bracket
We've discussed and have a serious of bracket projections to help you out. What do we think as a group? Consult the consensus bracket. Have a favorite writer on staff? Scroll down for their picks.
Good luck!
NBC SPORTS CONSENSUS BRACKET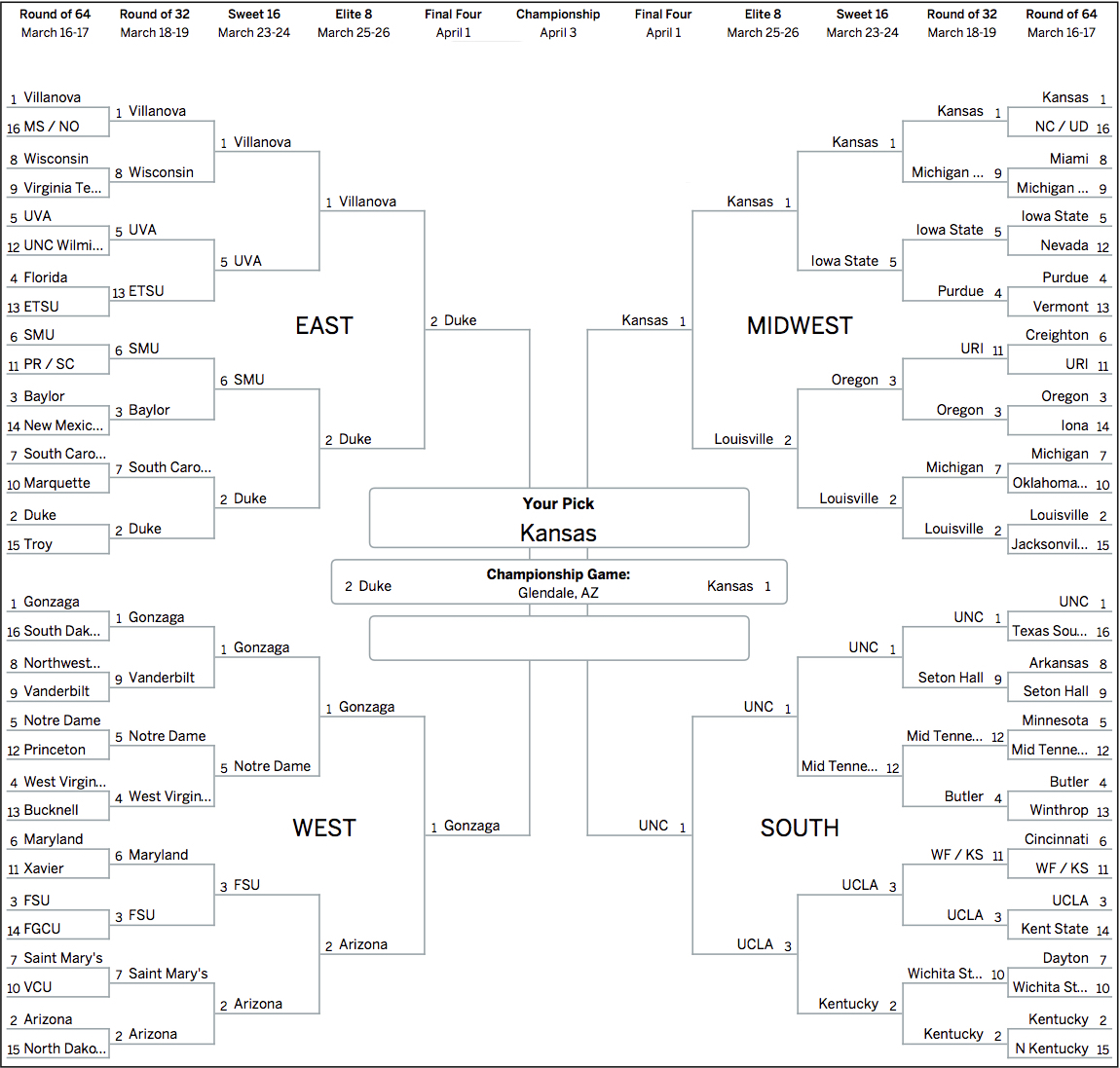 ROB DAUSTER
TERRENCE PAYNE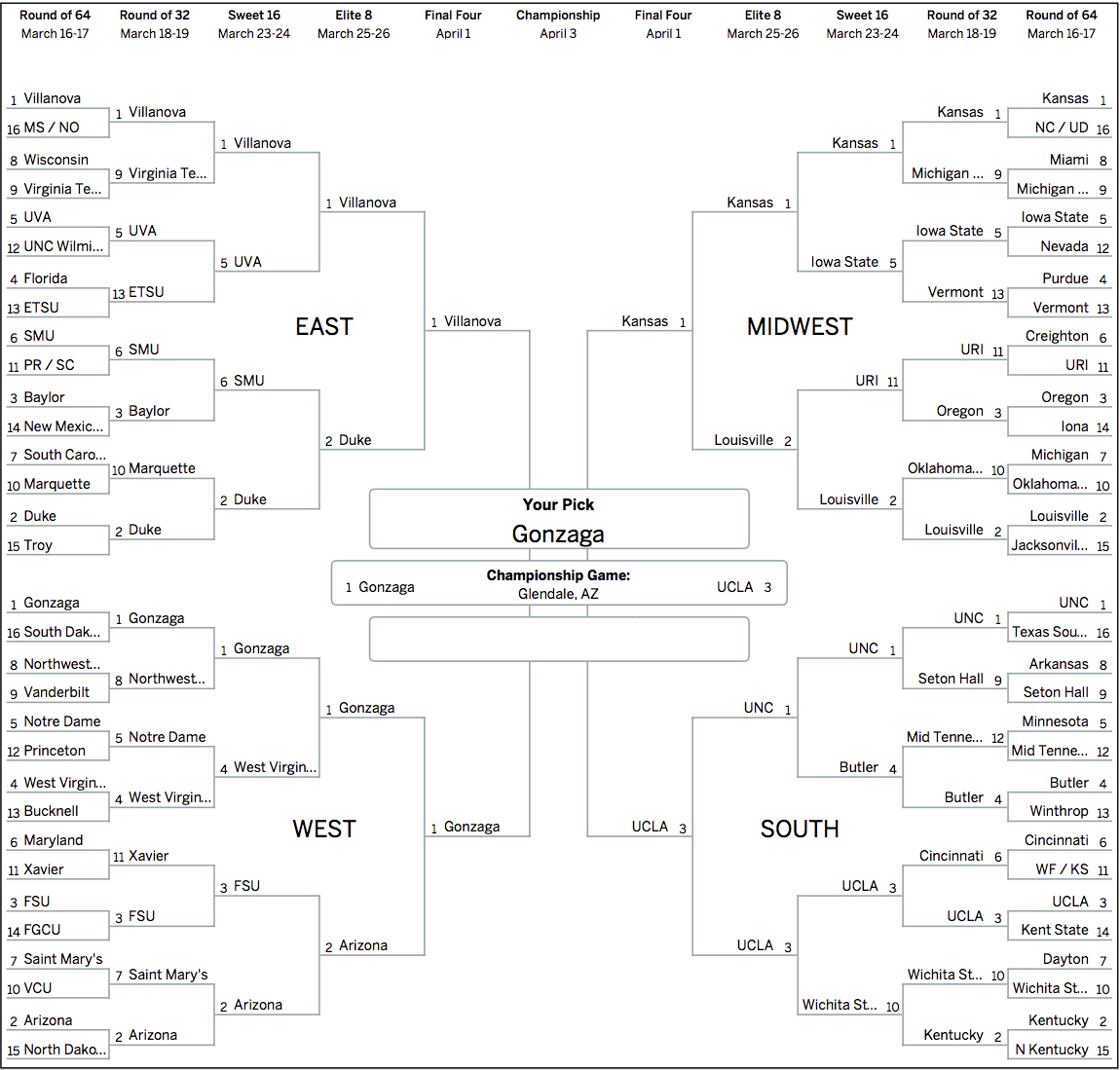 TRAVIS HINES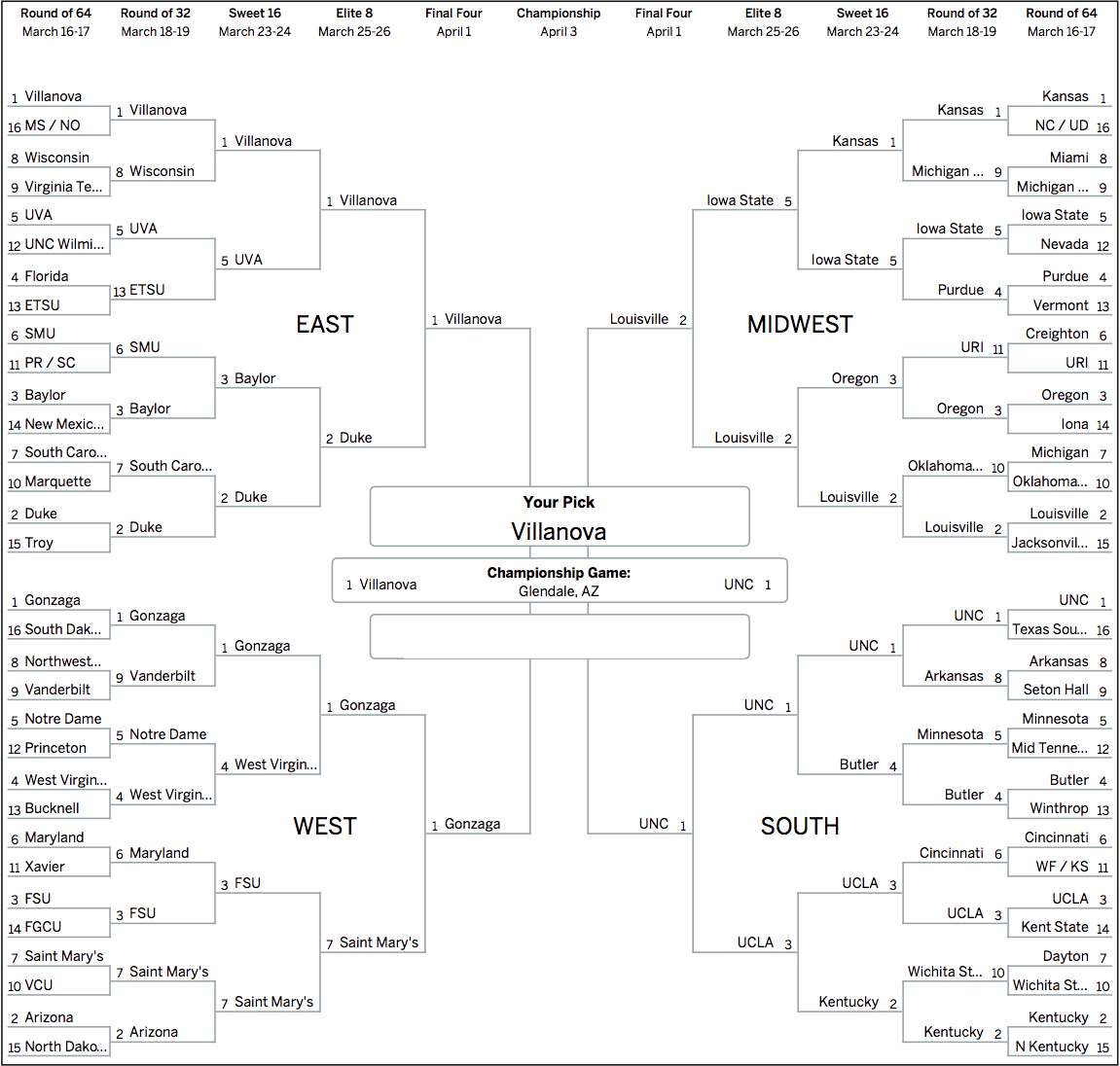 SCOTT PHILLIPS