1. Where is Duke going to get seeded?: The Blue Devils have the look of a No. 1 seed. They just steam-rolled through the ACC tournament, picking up wins over Louisville, North Carolina and Notre Dame in the span on three days. That brings their tally of top 50 wins this season to 13, the most in the country. Eight of those 13 wins came away from Cameron Indoor. They have eight top 25 wins, six of which came away from home. They have four top ten wins, three of which came away from home.
The concern for Duke is their overall record. No No. 1 seed has ever had eight losses to their name before, but it is worth noting that Duke has dealt with as many injuries as anyone in college hoops this season. Jayson Tatum, Marques Bolden, Harry Giles III, Grayson Allen, Amile Jefferson and head coach Mike Krzyzewski have all missed time. Considering that Duke is now fully healthy and rolling, will that factor into the committee's decision-making process? Will that be enough to close the gap between the Blue Devils and North Carolina? Will it be enough to slot Duke over Gonzaga or Arizona?
My guess?
It will not. Duke ends up as the No. 2 seed in the East, setting up a thrilling potential showdown with No. 1 overall seed Villanova.
2. This would mean that Gonzaga has to be the No. 1 seed out west, right?: It should. For all the talk about how weak the conference is that Gonzaga plays in, they're sitting here on Selection Sunday with six top 25 wins. Arizona, who won the Pac-12 tournament and a share of the Pac-12 regular season title, has just three top 25 wins and five top 50 wins. Five of Gonzaga's six top 25 wins came away from home, and one of them came against Arizona on a neutral floor, albeit without Allonzo Trier. I just don't see anyway that you can look at Arizona's profile and Gonzaga's profile and think that the Wildcats are more deserving of a No. 1 seed than the Bulldogs.
3. So who, then, is the top-seeded Pac-12 team?: This is still an under-discussed story line as we careen towards the Selection Show. Only one of the three Pac-12 teams is going to end up being slotted in the West Region. The favorite probably has to be Arizona, as the Wildcats won the Pac-12 tournament, a share of the Pac-12 regular season title and a pair of games against UCLA this season, but the Bruins have more — and better — top 10 and top 50 wins, including a win at Kentucky. I would lean towards Arizona getting the No. 2 seed out west because of their wins over UCLA, the fact that the Bruins played a poor non-conference schedule and the way Arizona has looked since Trier returned from his suspension.
The x-factor in that conversation is Oregon, who will be fascinating in their own right. The Ducks won a share of the Pac-12 regular season title and, since Dillon Brooks got healthy, have looked like the best team in the league for long stretches of the season. But Oregon just lost Chris Boucher for the tournament to a torn ACL. Boucher was averaging 11.8 points, 6.1 boards and 2.5 blocks, but Oregon looked fine in their loss to Arizona on Saturday night.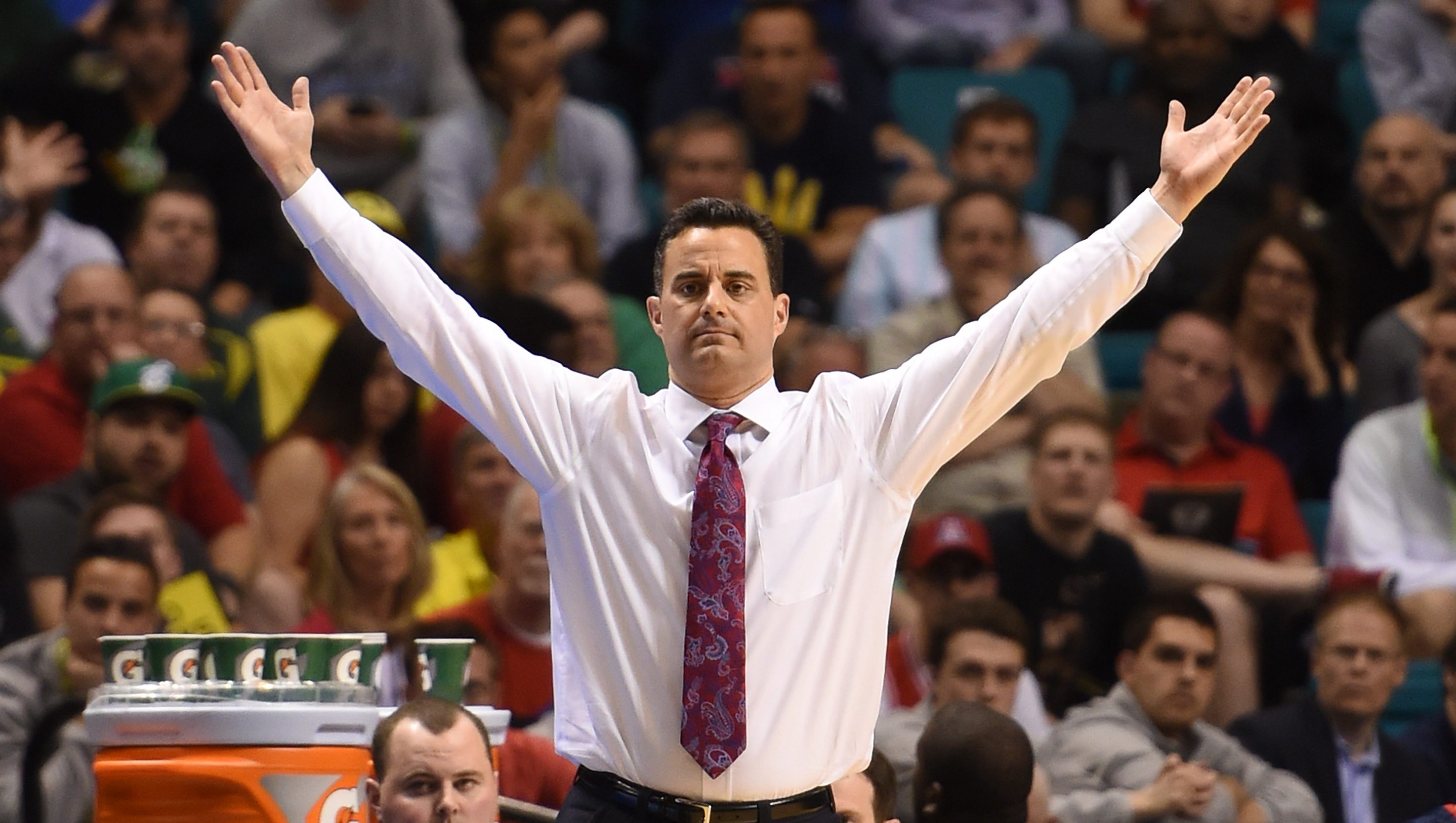 4. How does the committee value the Big East teams?: Villanova should probably end up being the No. 1 overall seed. Butler, who swept Villanova this season, will probably be a top four seed. But beyond that, every other Big East tournament team is fascinating. Creighton made the finals of the Big East tournament despite playing without Mo Watson, who tore his ACL, but the Bluejays are just 7-8 since Watson's injury. Xavier won two games in the Big East tournament, including a win over Butler in the quarterfinals, but that was their first win over a team not named DePaul since Feb. 4th. They are just 6-7 since they lost Edmond Sumner to a torn ACL.
But here's the kicker: the three Big East bubble teams — Seton Hall, Providence and Marquette — all bolstered their résumé with wins over Creighton and Xavier after those injuries. Marquette has four wins over those two teams in the last seven weeks. I don't think that will be enough to keep those teams out of the tournament, but I do think that it could end up affecting where they get seeded.
5. Where does Wichita State get seeded?: The Shockers are currently, as of this exact moment, ranked eighth on KenPom. Eighth. As in No. 8. In the country. KenPom is widely considered the most accurate metric for ranking teams in college hoops circles, which should tell you just how good this team is. But they haven't actually done anything during the season to back those numbers up. They only have two top 65 wins on the season, and both of those came against Illinois State, who may not get to the NCAA tournament. How about this for a thought: If Wichita State ends up as a No. 10 seed, they could end up being favored in both the first round and second round game against the No. 2 seed. The current No. 2 seeds in our latest bracket are Kentucky, Arizona, Duke and Oregon. Kentucky is the only one rated above Wichita State on KenPom.
6. Will Syracuse get a bid?: The Orange have quickly turned into one of the most polarizing bubble teams in the country. On the one hand, they have six top 50 wins to their name, including wins over Duke, Florida State and Virginia. On the other hand, all six of their top 50 wins came at home, and they are just 2-11 away from the Carrier Dome this season. The Orange also have lost to Boston College, Georgetown, UConn and St. John's, the latter of which came at home by 33 points. Their best road win is Clemson, who finished 6-12 in the ACC, or N.C. State, who finished 13th. They lost at Boston College, who finished at the bottom of the conference. Will that be enough?
7. Where will Purdue get seeded?: The Big Ten is going to get seven teams into the tournament and actually rates higher in the metrics than the league did last year, but the reason the league feels down this season is that there just isn't anyone in the conference that feels like a true title contender. That includes Purdue, the regular season champ who bowed out of the Big Ten tournament in the quarterfinal. The committee showed us during the bracket reveal in February that they didn't have much respect for the Big Ten, so it will be interesting to see where they decide to slot the Boilermakers.