Who doesn't love a good set of Power Rankings?
With that in mind, let's dive into the Field of 68 Power Rankings, but instead of breaking down who the best teams in the field are, let's take a look at the most like teams to win the national title. It's not simply about how good they are. How good is their path to the Final Four? How likely are they to get picked off by the No. 10 seed that didn't deserve to be a No. 10 seed? Who was given the gift of being the No. 1 seed guaranteed to face a double-digit seed in the Sweet 16?
The best part about this?
I think you can make an argument for any of the top five to be No. 1, any of the top eight teams on this list can win the national title and I wouldn't be surprised in the least, and there are a good 17 or 18 teams that I think have a good shot to get to the Final Four.
The tournament this season is going to be a whole lot of fun.
Here are the Power Rankings:
RELATED: Power Rankings 1-68 | Duke deserved a No. 1 seed | Committee got bubble right
REGIONAL BREAKDOWNS: East | Midwest | South | West
THE CONTENDERS
1. Kansas: The No. 1 seed in the Midwest, the Jayhawks, for my money, are the best team in college basketball when no one is suspended. There is no one in the country I trust more in the final minutes of a close game than Frank Mason III, and he's not even the best player on the team. That would be Josh Jackson. A potential Iowa State matchup in the Sweet 16 could slip them up, but I think drawing Louisville and Oregon is a good break for the Jayhawks.
2. North Carolina: People don't remember this, but North Carolina was running Duke off of the floor in the ACC tournament semifinals when Joel Berry II picked up his fourth foul. If Berry stays out of foul trouble, the 'Is Duke a No. 1 seed?' thing never becomes a thing.
3. Duke: The Blue Devils are streaking. They seem to have hit top gear during the ACC tournament, and there's a good chance that they'll get to the Elite 8 before they play a game where they don't have the two or three best players on the floor. I bet on talent in March.
4. Villanova: I've seen people trying to explain why Duke is better off as the No. 2 seed in the East than the No. 1 seed in the South, because they think Kentucky and UCLA are better than Villanova. Let me explain something to you: Villanova is awesome. I don't think this way, but it's not wrong to have the Wildcats No. 1 on this list.
5. Gonzaga: The Zags don't have the same upper-echelon talent as some of the other teams that are title contender, but their weaknesses are as limited as any title contender's weaknesses.
6. Arizona: The Wildcats are young and have point guard issues. We know that. They also are loaded with talent and are playing their best basketball at the right time. Allonzo Trier was terrific in the Pac-12 tournament.
7. UCLA: When the Bruins kick into high gear, when they play their best basketball, I don't think there is anyone in the country that is going to be able to beat them. The concern is what happens on the nights when they don't play that way.
8. Kentucky: Like UCLA, on the nights where Malik Monk goes bonkers, Kentucky can beat anyone in college basketball. What happens when Monk doesn't go bonkers? The good news for the Wildcats is that, during the SEC tournament, it looks like Monk's supporting cast found their groove again.
9. Louisville: I'm worried about Louisville's ability to score. I'm not worried about their ability to defend, and I'm certainly not concerned about their coaching. Rick Pitino is as good as it gets in NCAA tournament situations.
REGIONAL BREAKDOWNS: East | Midwest | South | West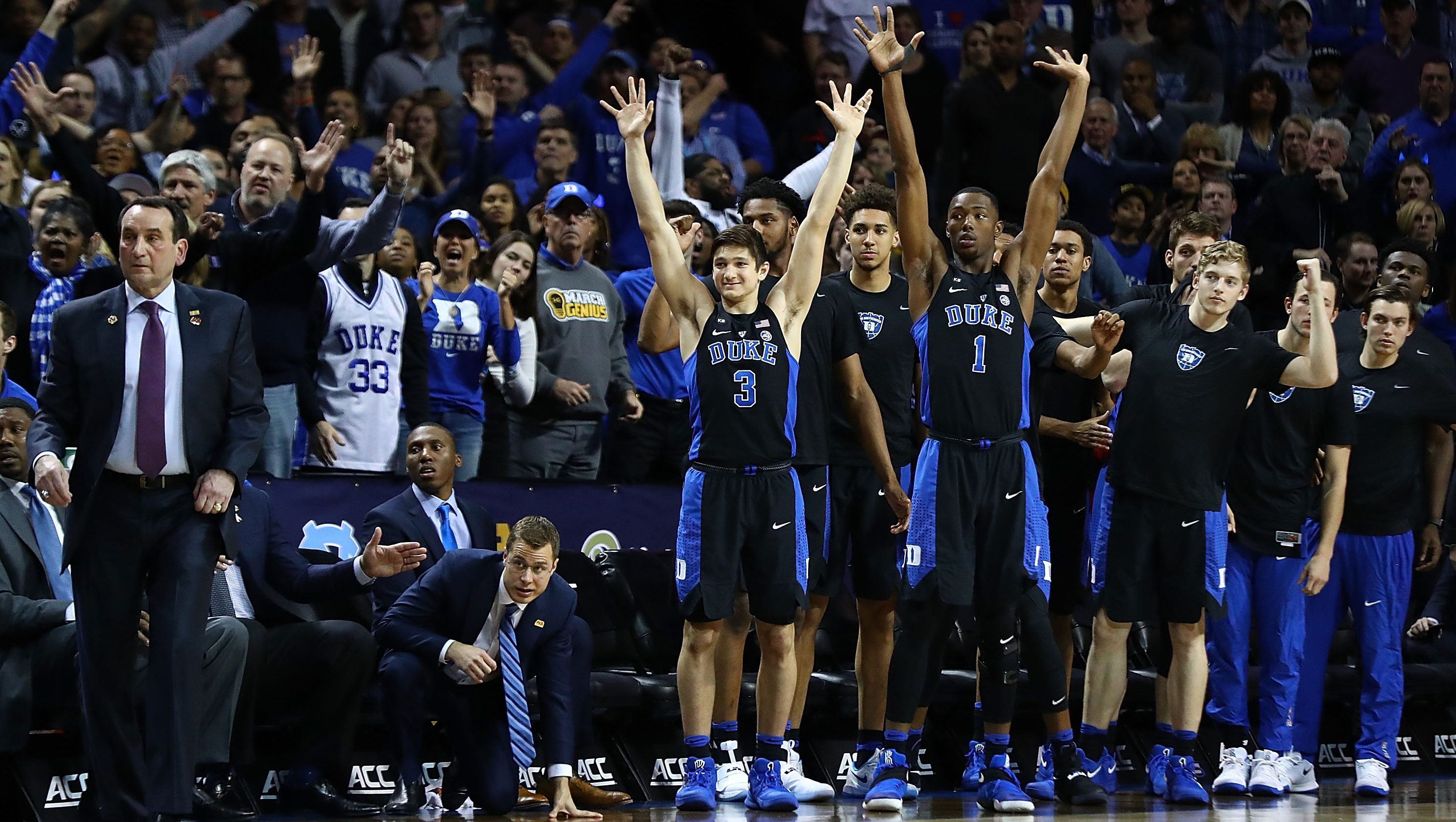 THEY CAN GET TO A FINAL FOUR
10. Oregon: They lost Chris Boucher, but they still have Dillon Brooks, Jordan Bell is still one of the best defenders in the country and this team looked pretty good playing down the stretch against Arizona on Saturday in the Pac-12 final.
11. Iowa State: The Cyclones are coming off of a win in the Big 12 tournament and also own a win at Phog Allen Fieldhouse this season. They are dangerous, they are peaking at the right time and they can matchup with all the elite teams that thrive playing small-ball.
12. West Virginia: West Virginia's press is awesome and they're highly rated on KenPom. Those get me intrigued. The fact that a pressing team is in a region where the top three teams all have one form of point guard issues or another has me thinking they can make a run.
13. Purdue: The Boilermakers were the best team in the Big Ten and have one of the best players in the country in Caleb Swanigan. Combine that with the fact that they surround a pair of dominant low-post scorers with a bevy of sharp-shooters, and I think Matt Painter's club has a puncher's chance of getting out of the Midwest.
14. Notre Dame: I love this Notre Dame team. Love them. They've now been to back-to-back Elite 8s and have a team this season that may be Mike Brey's best coaching job to date. You are going to love Bonzie Colson.
RELATED: Printable NCAA Tournament Bracket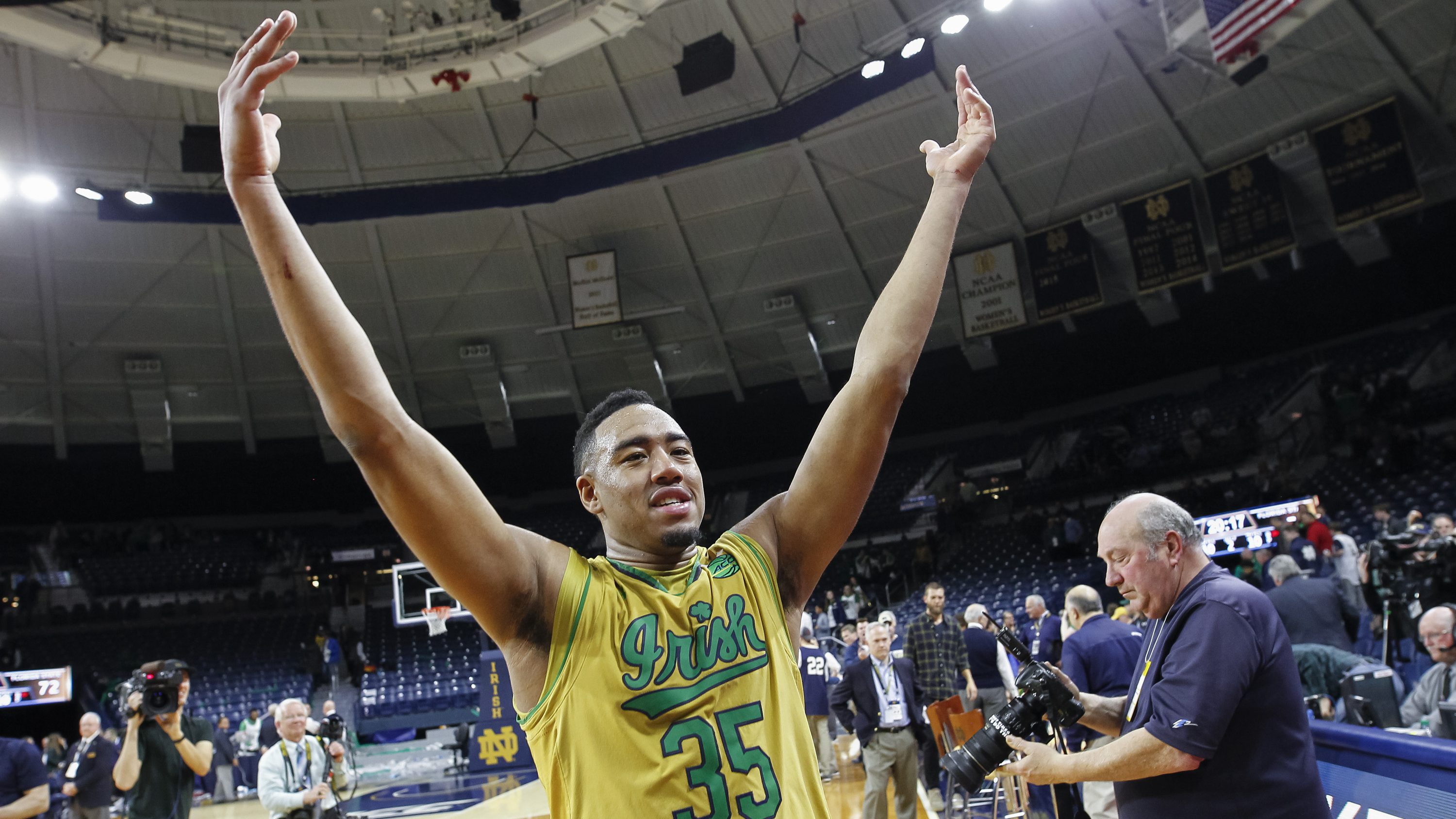 SECOND WEEKEND TEAMS
15. Baylor: Yup. I said it. I don't think Butler can get to a Final Four, although I will freely admit that has more to do with the fact that they are in the same region as Duke and Villanova as it does anything to do with this team. But I will say this: They haven't looked like the same team for more than a month. Have they been figured out?
16. Butler: The Bulldogs are a weird group. They have the talent of a bubble team, but they've swept Villanova and beaten Arizona on a neutral court that was anything but neutral. I do like Butler, but I don't think they can get past North Carolina in the Sweet 16.
17. Wichita State: The single-most egregious mis-seed. The Shockers rank 8th on KenPom. They are a No. 10 seed in the South. Kentucky is going to have their work cut out for them if they square off in the second round. Just an interesting thing to think about: If the Shockers are going to get to a Final Four, they're probably going to have to do it by knocking off Kentucky, UCLA and North Carolina.
18. SMU: The Mustangs are another team that got a raw deal on seeding. This is a team that is 11th on KenPom but finds themselves as a No. 6 seed in the Big Dance despite winning the AAC regular season and tournament titles.
19. Florida: I want to rank Florida higher than this because I really like that team, but the problem is that A) they are without starting center John Egbunu, who tore his ACL, and B) they probably need to beat both Villanova and Duke to get to the Final Four. That's a big ask.
20. Florida State: Florida State is the most talented team that I trust the least. I think that their matchup with FGCU in the first round is really quite intriguing.
21. Virginia: Virginia is still just as good defensively as they were the last three seasons. Their issue? They cannot score at the same level. They got a good matchup in the first round against No. 12 seed UNC Wilmington, one that should keep them from getting picked off early.
22. Wisconsin: I think the Badgers are probably seeded too low at No. 8. They finished second in the Big Ten regular season race and reached the Big Ten title game. Good luck with that second round matchup against Villanova.
23. Maryland: The Terps got a really nice draw. They get a Xavier team that doesn't have either of their point guard in the first round and then, if seeds hold, face-off with Florida State in the second round
24. Michigan: The Wolverines were the best story during Championship Week, overcoming a plane crash to win the Big Ten tournament despite being the No. 8 seed and playing their opening game in practice jerseys just two hours after landing in DC. They've been hot for two months now.
25. Minnesota: I think the Gophers have been undervalued all season long. Their biggest issue this month? They get Middle Tennessee State in the first round.
26. Cincinnati: The Bearcats are a weird team to peg. They have size, experience and toughness, but they've been handled the last two times they've played a real opponent, both of which were SMU.
27. Oklahoma State: The Pokes are dangerous. Jawun Evans is a top eight point guard in college basketball, Phil Forte is a sniper and head coach Brad Underwood is no stranger to winning in March.
28. Middle Tennessee: I think Middle Tennessee State has the best chance of any mid-major to get to the Sweet 16. They can handle Minnesota, and Butler is probably the best No. 4 seed to be matched up with in this tournament. Remember, this is a team that beat Vanderbilt by 23 and was up by 30 at halftime at Ole Miss.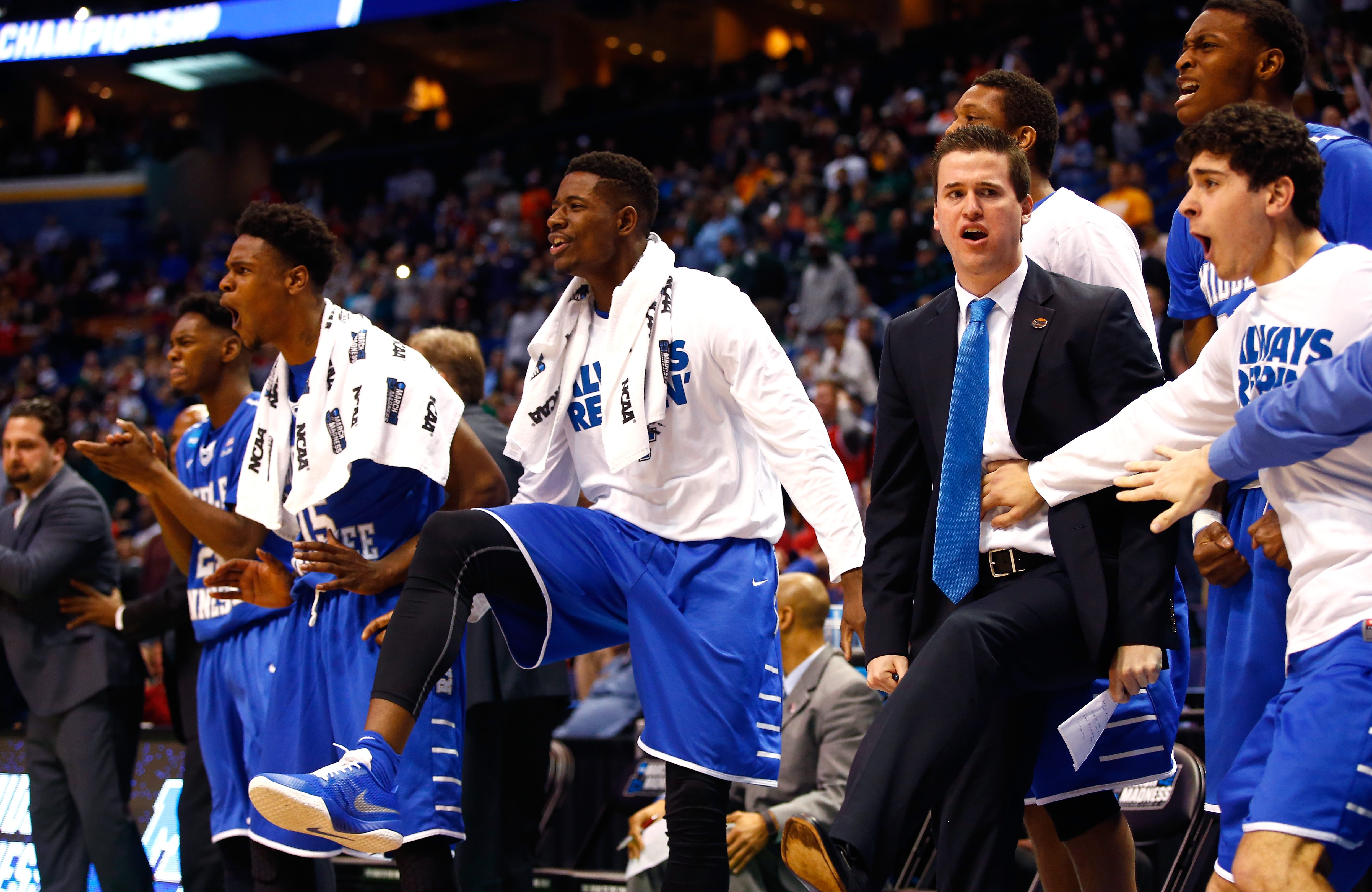 A WIN WOULD BE NICE
29. Saint Mary's
30. Miami
31. Vanderbilt
32. Dayton
33. Michigan State
34. Seton Hall
35. Virginia Tech
36. Nevada
37. Marquette
38. Wake Forest
39. Rhode Island
40. Creighton
41. South Carolina
42. Arkansas
43. Northwestern
44. UNC Wilmington
45. VCU
46. Vermont
47. Xavier
48. East Tennessee State
49. Providence
50. Southern Cal
51. Princeton
52. Kansas State
53. Bucknell
54. Winthrop
55. New Mexico State
56. Florida Gulf Coast
57. South Dakota State
58. Kent State
59. Iona
60. Northern Kentucky
61. Troy
62. Jacksonville State
63. North Dakota
64. Texas Southern
65. UC Davis
66. North Carolina Central
67. New Orleans
68. Mount St. Mary's