Atlantic 10 Player of the Year: T.J. Cline, Richmond
The 6-foot-9 senior forward was not only one of the most efficient players in the conference, he was the only player in the Atlantic 10 to rank top-5 in (18.6 PPG), rebounds (8.1 RPG) and assists (5.7 APG). He had a triple-double — 34 points, 12 rebounds and 11 assists — against Duquesne and then recorded another one — 19 points, 11 rebounds and 12 assists — in his final game at Richmond.
Atlantic 10 Coach of the Year: Archie Miller, Dayton
Last year, Dayton was in a three-way tie for first place. This season, the Flyers won it outright with a 15-3 conference record. Miller had to balance early-season injuries to Kendall Pollard and transfer Josh Cunningham, which shortended his frontline. Following a loss to VCU, which finished in second place, the Flyers went on a nine-game winning streak, capped with a win at home against the Rams.
First-Team All-Atlantic 10
T.J. Cline, Richmond
Jaylen Adams, St. Bonaventure: The senior guard was second in the conference in scoring at 20.8 points, and led the A10 in assists and 6.6 dimes per game.
Charles Cooke, Dayton: Also an all-defense selection by the A10 coaches, Cooke led the Flyers in scoring at 16.5 points per game to go along with his 5.2 rebounds and 3.0 assists a night.
Jack Gibbs, Davidson: The conference's leading scorer at 22.0 points per game. The repeat selection registered a handful of 30-point games.
Marquise Moore, George Mason: At 6-foot-2, the senior guard averaged a double-double — 17.4 points and 10.5 rebounds per game — leading the A10 in rebounding at 6-foot-2. He was instrumental in an eight-win turnaround for the Patriots.
Second Team All-Atlantic 10:
Peyton Aldridge, Davidson,
Tyler Cavanaugh, George Washington
JeQuan Lewis, VCU
Hassan Martin, Rhode Island
Scoochie Smith, Dayton
RELATED: Player of the Year | Coach of the Year | NBC Sports All-Americans
You can subscribe to the podcast on iTunes, Stitcher and Audioboom
It's been three years since the Atlantic 10 set a conference record by sending six teams to the NCAA Tournament. For the third straight year, the league is set to send half that amount, at best.
Rhode Island entered the season in the preseason top-25, but will likely remain on the bubble unless it makes it to Sunday's tournament title game. Dayton won the league outright after overcoming early season injuries on the frontline. The Flyers are safe, as is VCU, who finished second to Dayton in the A10 standings this season.
The A10 wasn't as strong as in previous seasons, but it could result in an eventful week in Pittsburgh. Will Dayton and VCU face off in a rubber match? Will Rhode Island secure its first NCAA Tournament bid since 1999? Or is there a bid stealer ready to make a run?
When: March 8-13
Where: PPG Paints Arena, Pittsburgh
Final: Sunday, March 13 12:30 p.m.
Favorite: Dayton
The Flyers topped the league for the second straight season; this time outright. After dealing with injuries early in the season, which played a role in a loss in a marquee home game against Saint Mary's, followed by an upset loss to Nebraska, putting them on the wrong side of the Wooden Legacy bracket. However, Dayton enters Pittsburgh as winners of nine of its last 10. That span includes a win at Rhode Island and avenging a loss to VCU. Scoochie Smith, Charles Cooke and Kendall Pollard lead an experienced team with the league's best offense, matched with a solid defense.
And if they lose?: VCU
The Rams finished second in the A10 and owns a win over Dayton. Like the Flyers, VCU has an experienced group led by seniors JeQuan Lewis and Mo-Alie Cox. Both meetings were decided by single digits. In both games, the Rams frontline, anchored by Cox and Justin Tillman, gave Dayton's front court fits.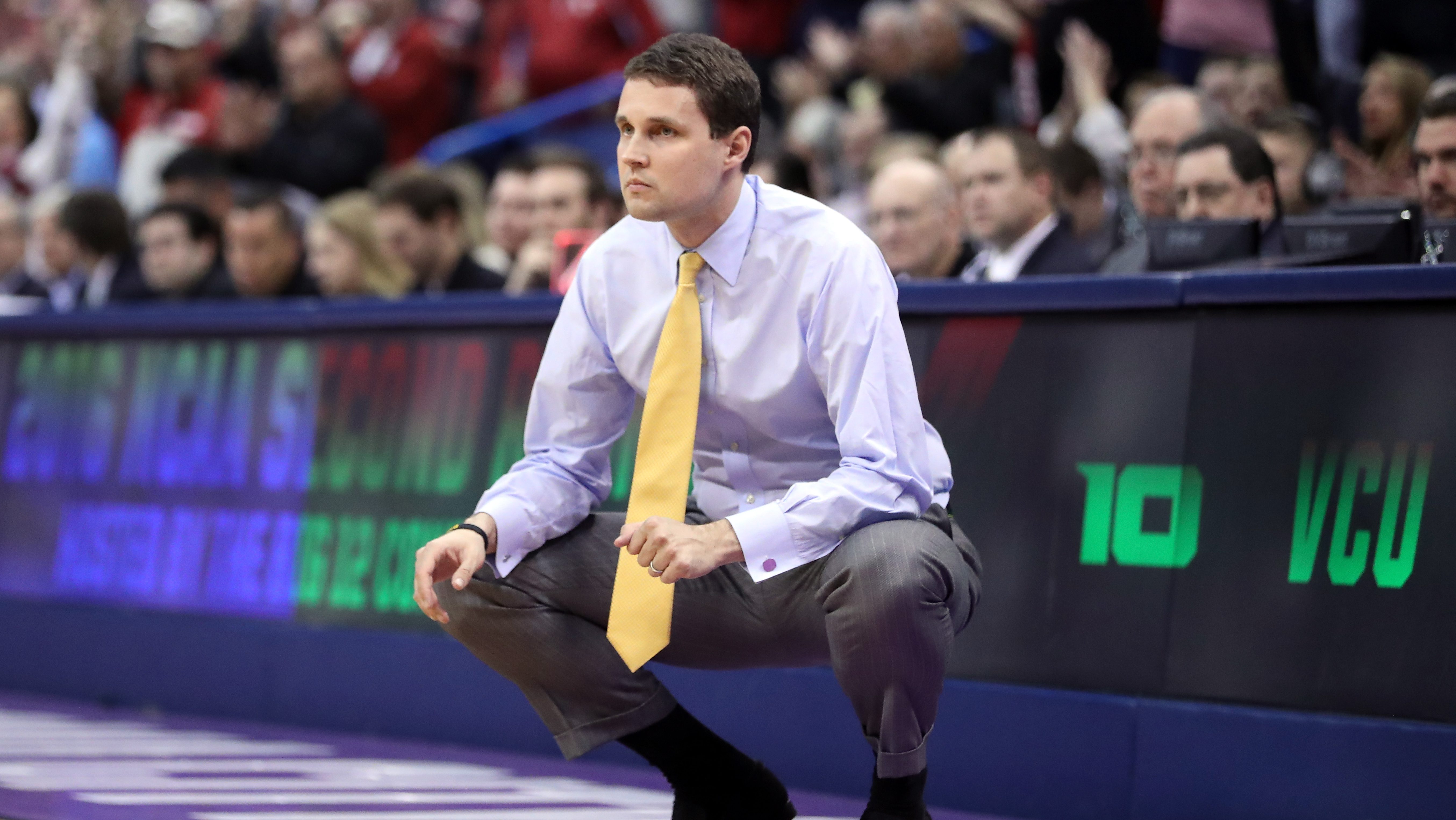 Other Contenders:
Rhode Island: The Rams enter this year as the conference favorite. They certainly have the talent, and perhaps a sense of urgency kicks in as the Rams are still one the bubble.
Richmond: Led by A10 Player of the Year T.J. Cline, the Spiders head to Pittsburgh as winners of four in a row. However, Richmond is 0-2 against VCU this season, a team it could potential face in the semifinals.
Sleeper: St. Bonaventure
With Jaylen Adams and Matt Mobley, the Bonnies have two guards who can really light it up. While they finished the regular season 6-4, they did give both VCU and Dayton a tough test during meetings last month.
The Bubble Dwellers: One
Rhode Island: The Rams followed up a marquee non-conference win against a ranked Cincinnati team by losing four of their next six. A 21-win season, and a recent win over VCU, could keep URI on the right side of the bubble. However, a one-an-done performance this week could mean a long night on Selection Sunday.
Defining moment of the season: JeQuan Lewis takes a charge on in-bounds pass with 0.4 seconds remaining.
On Feb. 8, George Washington's Yuta Watanabe hit a go-ahead 3-pointer with 0.4 seconds left in a game against VCU. In lieu of going the length of the court for the next-to-impossible buzzer-beater, JeQuan Lewis drew a charge on Tyler Cavanaugh, sunk two free throws and the Rams left D.C. with the heist of a 54-53 victory. The previous game, a premature court storm by the St. Bonaventure fans, gave VCU a free throw, which helped force overtime.
VCU would have been on the wrong side of the bubble had it not won both those games, especially with Lewis' quick thinking against the Colonials. Instead, the Rams are all but assured a seventh consecutive bid to the NCAA Tournament.
CBT Prediction: Dayton