1. Will there be a No. 1 seed from Pac-12?: The battle for the top seed coming out of the Pac-12 is going to be fascinating.
For starters, all three of the favorites — No. 1 Oregon, No. 2 Arizona and No. 3 UCLA — have similar enough résumés that the results of the Pac-12 tournament will likely determine which of those three is going to get the top seed coming out of the conference. That's significant because all three of them are locks to be top four seeds, but the way that the bracketing rules are written, there can only be one team per league in the top four seeds of a specific region. That means only one of these four teams will be given the right to be in the West Region, where they will play in Sacramento the first weekend, San Jose the second weekend and, if they make it that far, Phoenix for the Final Four.
They would never have to leave the Pacific time zone, and they'd end up with Gonzaga as the other top two seed in their region.
That's a much better than flying back East to face off with Villanova in New York or Kansas in the Midwest.
But there's more to it than that. Because if, say, UCLA or Arizona wins the title, and they do it while picking off the other top three teams on the way, there's a chance that the Pac-12 champ could end up being the No. 1 seed out West, particularly if Gonzaga finds a way to lose to Saint Mary's on Tuesday night.
No one at the top of any league has more on the line this week than the teams at the top of the Pac-12.
RELATED: Player of the Year | Coach of the Year | NBC Sports All-Americans
You can subscribe to the podcast on iTunes, Stitcher and Audioboom
2. So what do we do with the Big East's bubble teams?: There are four of them right now, and surprisingly enough, Xavier may be the most interesting case. It's been more than a month since the Musketeers beat anyone other than DePaul. They've lost six of their last seven games, they are playing without star point guard Edmond Sumner and their 19-12 record puts them in a position where they aren't a lock.
That said, three of those six losses came without Trevon Bluiett, and he's back on the floor and healthy now. How the committee evaluates Xavier will be almost as fascinating as how the committee evaluates the three Big East teams that feasted on the Musketeers, and Creighton, after those two former Big East title contenders lost their star point guards. Marquette beefed up their résumé with four wins against those two teams post-injuries. Seton Hall won two, and also owns a win over South Carolina, which came without USC's best player on the floor. Providence beat both Creighton and Xavier after the injuries.
Those wins — well, those injuries — are what put seven Big East teams in a position to get into the Big Dance. Does the committee consider that at all?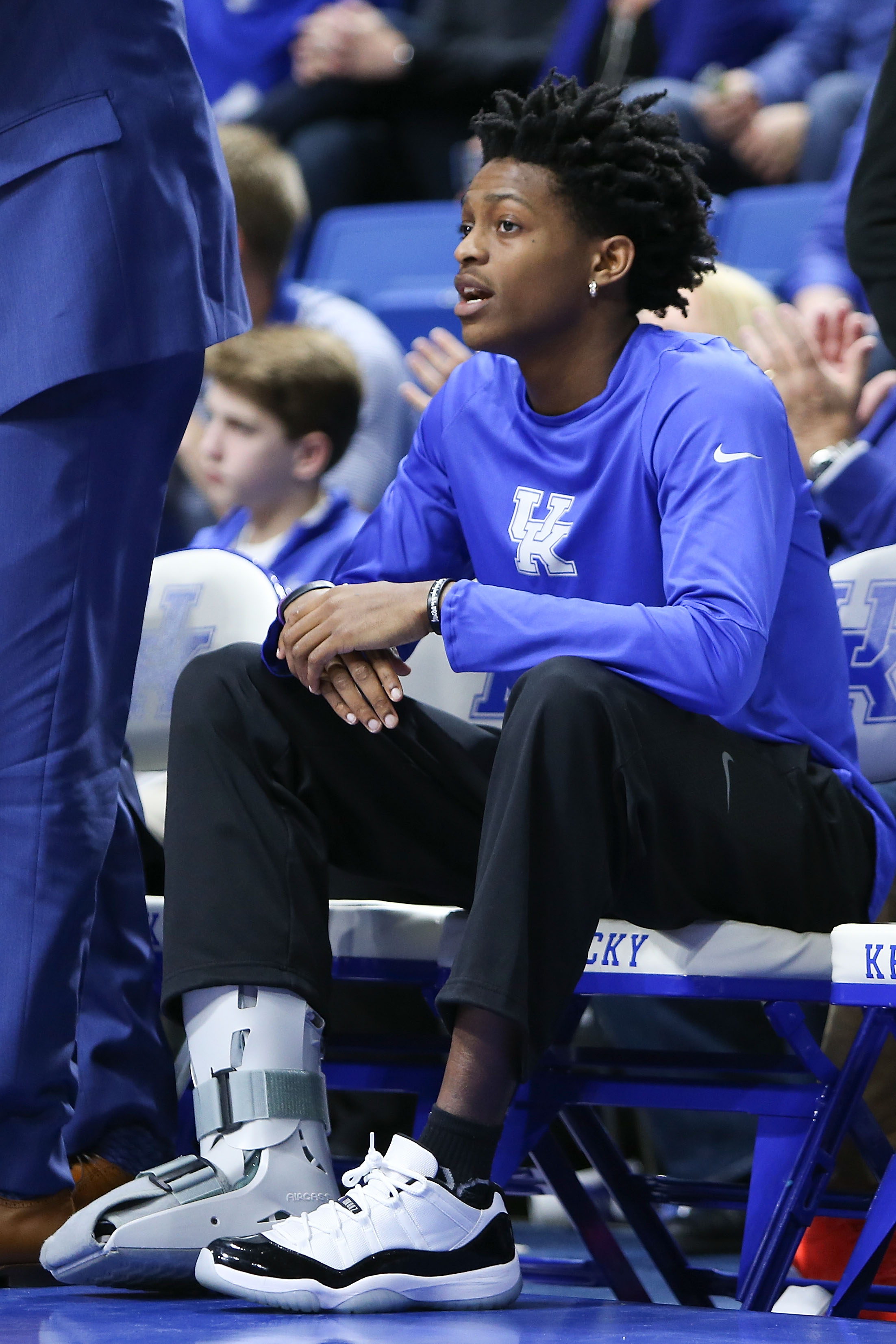 3. Can De'Aaron Fox get it going again?: To me, that's the most important part of the SEC tournament for Kentucky. Sure, it would be nice if they can bring home a trophy, but their ceiling as an NCAA tournament title contender is limited as long as Fox is playing the way that he's been playing the last month. He's dealt with some ankle and some knee issues, and he got sick last month. While his raw numbers haven't taken a massive hit, anyone that's watch the Wildcats play knows that he hasn't been the same guy that he was earlier in the year.
Kentucky needs Fox to get back to being the guy that was playing like a first-team all-american for the first half of the season, because Malik Monk isn't going to be able to carry this team for four, or five, or six games all by himself.
4. Does anyone make a job-saving run through their league tournament?: The way I see it, there are probably three coaches that are more or less coaching for their jobs this week: Kansas State's Bruce Weber, Clemson's Brad Brownell and Illinois' John Groce. To say nothing of how dumb it is to determine how you'll invest millions of dollars in the future of your basketball program based on one week of hoops at the end of a five-year tenure, those are three men that entered this season with their seats hot, needing a tournament trip to potentially save their job.
Those aren't the only potential openings that will be interesting for some of the best and brightest mid-major coaches to track. Tom Crean and Indiana have a love-hate relationship that dates back years, and it's never a surprise when his name shows up on lists like this. Tim Miles hasn't gotten Nebraska back to the tournament in a few years, and while he has a promising young team and packs Nebraska's home gym every single night, there seems to be some pressure on him this spring as well. And then there is Georgetown, where the fanbase has already turned on John Thompson III, who essentially has a lifetime
5. Might the Big 12 only get five teams in?: For all the talk about how good and how deep the conference is, there's a chance that the conference could only end up getting five teams into the tournament. Six seems like the max, considering just how far off the bubble TCU and Texas Tech currently are. Even Kansas State, who appears to be one of the first four teams out as of now, has some work to do before they can be considered a lock.
The talk all season long was about how the Big 12 is the best conference in the country because of the depth and the balance, but can it really be the best league if half the field gets in when, say, the Big East and the ACC are sending better than two-thirds of their league teams to the dance?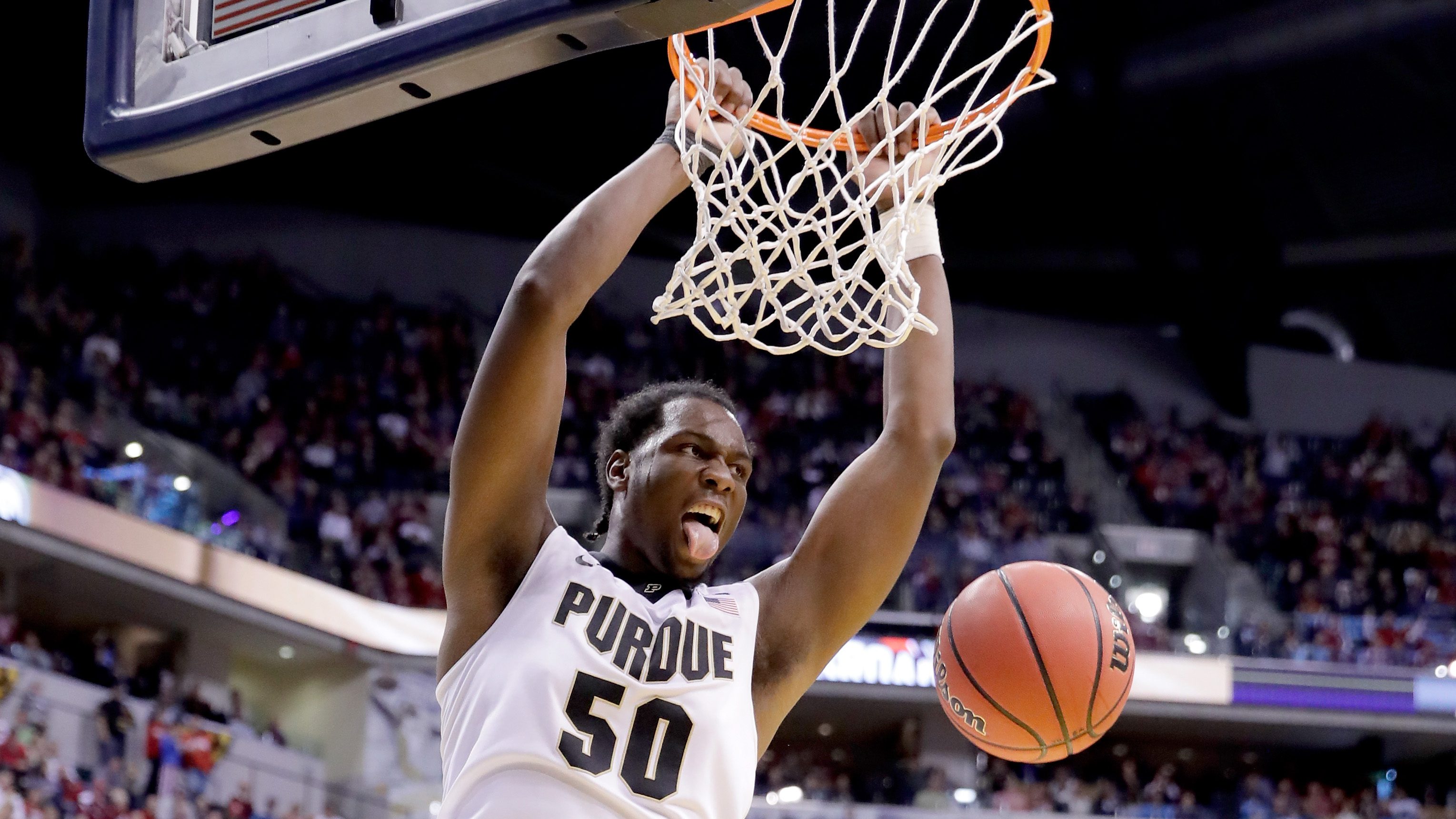 6. Will the ACC get to 11 bids?: That would tie the record set by the old Big East for the most tournament bids ever for a single conference, and there's a chance that the ACC can get there. It would require both Syracuse and Wake Forest to win a game or two in Brooklyn this week, but that's mostly as a precaution; neither team can really afford another bad loss to their name.
Georgia Tech is the more interesting case. The Yellow Jackets have some good wins this year, but they've amassed quite a few losses and haven't done much damage away from home. If they are going to get to the NCAA tournament, my guess is they need three wins: beat Pitt in the opener, get past Virginia in the second round and then pick off Notre Dame in the quarterfinals.
7. Does any Big Ten team emerge as a threat this month?: The Big Ten is such a weird league this year. The bottom isn't as weak as it has been in past seasons, and, depending on what Illinois and Iowa do this week, they could end up sending as many as nine teams to the Big Dance.
But is anyone in the league actually good enough to get to the final weekend of the college basketball season?
The conference has been defined by mediocrity this year. Wisconsin has lost five of their last six games and struggled to put bad teams away before that. Michigan State is you, obliterated by injuries and lacking size. Maryland has Melo Trimble, but their youth shines through too often. Ohio State and Indiana are in down years. Michigan and Minnesota look dangerous, but they look more like Sweet 16 threats than Final Four contenders.
The saving grace may end up being Purdue, but the Boilermakers hardly seemed dominant in the league this year.
Will anyone step up this week?