Big Ten Player of the Year: Caleb Swanigan, Purdue
A no-brainer for this award, Swanigan posted a ridiculous 25 double-doubles this season while averaging 18.7 points and 12.7 rebounds per game. Nearly unguardable in the post without a double team at the college level, Swanigan has expanded his offensive game as he hurts defenses from every level of the floor. A 44 percent three-point shooter who also makes 79 percent of his free throws, Swanigan has rare touch for a player his size.
Big Ten Coach of the Year: Richard Pitino, Minnesota
Minnesota looked like they might be in serious trouble entering this season but Pitino has done a remarkable job of helping turn things around while saving his job. After only eight Big Ten wins the last two seasons, the Golden Gophers finished with 11 Big Ten wins this season as they finished in fourth place. Mixing veterans, transfers and true freshmen, Minnesota has a top-15 defense and the future looks solid.
First-Team All-Big Ten:
Caleb Swanigan, Purdue (POY)
Melo Trimble, Maryland: The Terps lost four starters but Trimble (16.9 ppg, 3.7 apg, 3.4 rpg) was once again one of the nation's most clutch players. Trimble scored Maryland's game-winning points five times in the final 30 seconds this season.
Ethan Happ, Wisconsin: Happ clearly emerged as Wisconsin's best player this season, putting up 13.9 points, 9.0 rebounds and 2.9 assists per game. Defensively, Happ is perhaps the Big Ten's best player.
Peter Jok, Iowa: One of the nation's best offensive players, Jok scored in bunches (2o.2 ppg) but also improved his all-around game (5.7 rpg, 2.7 apg) while leading the Big Ten in free-throw percentage at 92 percent.
Derrick Walton Jr., Michigan: Finally healthy for a full season, Walton was brilliant in his senior season as he gets a slight nod over Nate Mason. Walton had good numbers (14.5 ppg, 4.7 rpg, 4.5 apg) and was very efficient (43% FG, 41% 3PT, 85% FT)
Second Team All-Big Ten:
Nate Mason, Minnesota
Miles Bridges, Michigan State
Tai Webster, Nebraska
Malcolm Hill, Illinois
Bryant McIntosh, Northwestern
RELATED: Player of the Year | Coach of the Year | NBC Sports All-Americans
You can subscribe to the podcast on iTunes, Stitcher and Audioboom
The Big Ten Tournament moves east to Washington D.C. for the first time this season as it will be very intriguing to see which fanbases travel to catch this event.
As for the tournament action itself, this has been a strange year for the Big Ten.
Since the committee didn't give the Big Ten a top-four seed during February's early bracket reveal, we know that the conference likely has work to do to get even one top-four seed. With the way Purdue has played lately, they have the best chance to win this event and gain a respectable seed, but the Big Ten is going to have to prove itself in March with some pretty undesirable seeds.
When: March 8-12
Where: Verizon Center, Washington D.C.
Final: Sunday, March 12, 3 p.m. EST
Favorite: Purdue
The Boilermakers are the easy favorite for this event as they won the Big Ten regular season by two full games and enter this week as winners of eight of their last nine games. With the Big Ten's best player in Caleb Swanigan and a great supporting cast that was built to play around Swanigan's unique skillset, the Boilers are motivated to earn a better NCAA tournament seed by winning this event. Matt Painter made that clear in the postgame interview following the Northwestern win.
And if they lose?: Wisconsin
Based solely on recent play, Wisconsin has no business being in the title conversation this week. The Badgers had lost five of six games before Sunday's win over Minnesota as they went into a freefall. But the rest of the Big Ten is still very mediocre and Wisconsin has a veteran group that knows how to win in tournament settings. The win over the Golden Gophers was convincing enough that Wisconsin might have figured things out just in time.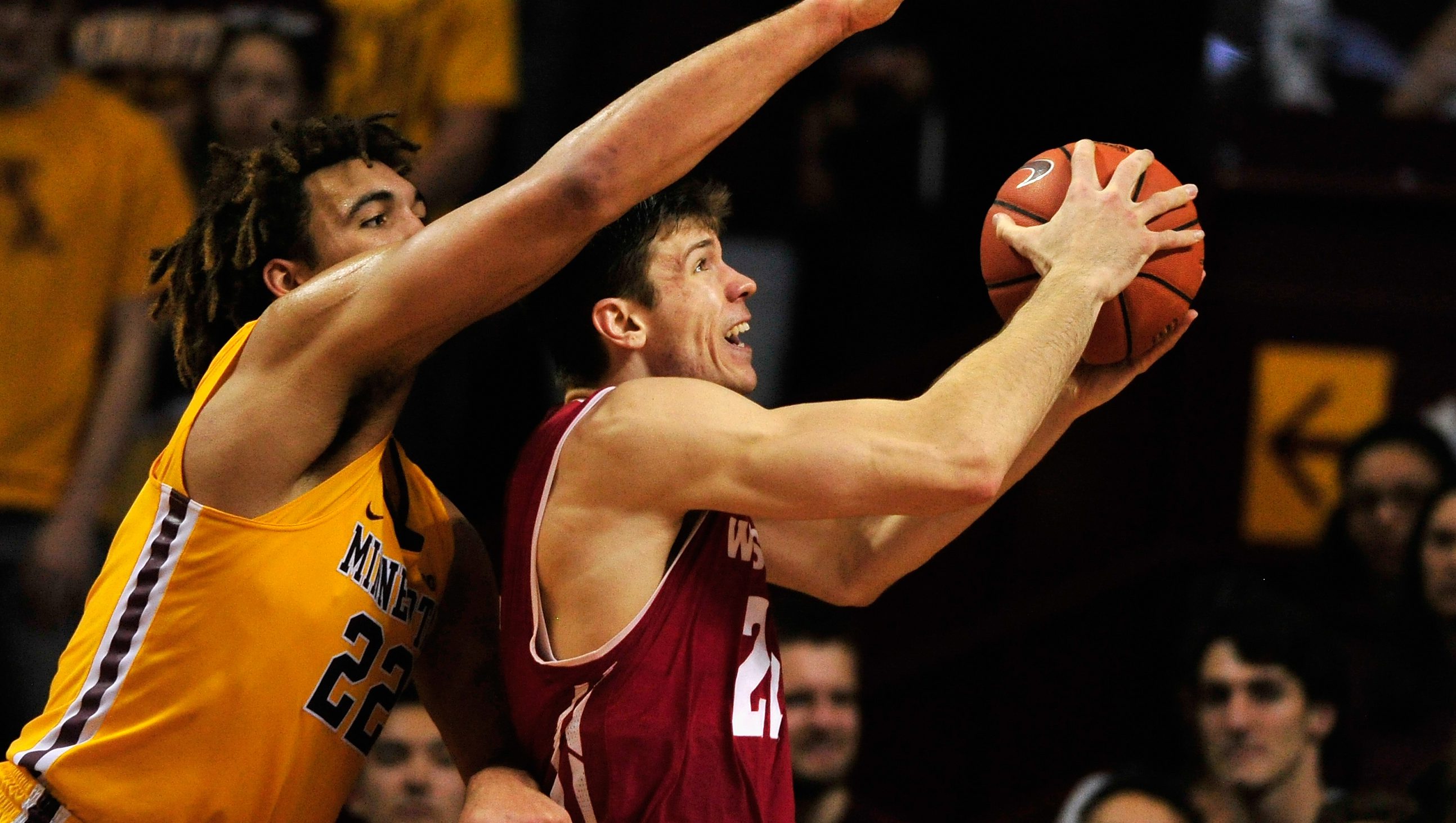 Other Contenders:
Maryland: As long as Melo Trimble is on the floor, you can't count out Maryland. One of the nation's elite guards is still great in close games and he has plenty of talent around him.
Minnesota: The Big Ten's biggest surprise has an elite defense anchored by Reggie Lynch, one of the nation's best shot blockers, and an offense led by breakout guard Nate Mason.
Sleeper: Iowa
The Hawkeyes have quietly crept into the bubble picture by winning four straight — including impressive road wins at Wisconsin and Maryland. The Big Ten Tournament draw also happens to lay out very nicely for Iowa. Potential matchups in the first three rounds come against Indiana, Wisconsin and Maryland — three of the four teams Iowa just beat. With something to play for, a potent star senior scorer in Peter Jok and a favorable draw, Iowa could be a team to watch in D.C.
The Bubble Dwellers:
Illinois: A shocking road loss to Rutgers might leave Illinois out either way. A win over Michigan in the first round has to happen at the very least and Illinois might even have to beat No. 1 seed Purdue to get in.
Iowa: If Iowa beats Indiana and gets the best of the Badgers again in the quarterfinals then they might be dancing.
Defining moment of the season: The Big Ten didn't have a lot of great moments this season but Purdue clinching the Big Ten title against rival Indiana on Senior Day was pretty cool.
CBT Prediction: Purdue over Wisconsin