The latest NBC Sports bracketology can be found here. That is where the seeds you see below come from. 
This post will be updated throughout the day.
WINNERS
Vanderbilt (RPI: 48, KenPom: 42, next four out): The Commodores might have just punched a ticket to the tournament with a win over No. 12 Florida. But it's complicated, enough so that I needed to put it in a separate post.
Seton Hall (RPI: 50, KenPom: 57, play-in game): Like Vanderbilt, Seton Hall just about punched their ticket to the dance today, winning at Butler and given themselves an elite win. We wrote much more about Seton Hall's chances right here.
Providence (RPI: 55, KenPom: 55, No. 10 seed): The Friars avoided doing something really stupid, as they knocked off St. John's on Saturday. Providence has played their way into the NCAA tournament it seems, and barring something crazy happening this week, Ed Cooley will have his team back in the tournament despite losing Kris Dunn and Ben Bentil.
Marquette (RPI: 57, KenPom: 30, No. 9 seed): The Golden Eagles beat Creighton at home to close out the season, a win that probably puts Marquette into the tournament. The concern with this team isn't whether or not they've put together enough wins on paper. They have five top 45, eight top 50 and 10 top 100 wins on the year, including a win over Villanova. The problem? Four of those five top 45 wins came against Creighton and Xavier after those two teams lost their star point guards, Mo Watson and Edmond Sumner, for the year to torn ACLs. It's going to be very interesting to see how the committee values those wins. In the past, they have not penalized a winning team for an opponent missing a player, but in this case, given just how bad those two have been without their PGs, it's worth considering.
Wake Forest (RPI: 38, KenPom: 31, play-in game): The Demon Deacons landed a massive win on Saturday, going into Blacksburg and picking off Virginia Tech. Combine that with the fact that Wake knocked off Louisville during the week, and I think Danny Manning has gotten his team into the tournament. They're 19-12 on the season with three top 40 wins — one of which is a top five win — and they have a non-conference strength of schedule that ranks 14th. They played four true road games during non-conference play, and that doesn't count playing Charleston in the Charleston Classic. Throw in the fact that their "worst" losses are at Syracuse and a sweep at the hands of Clemson, and there's a lot to like about this résumé. They probably need one more win, maybe two, but don't be shocked when they're in the field.
Xavier (RPI: 32, KenPom: 46, No. 11 seed): It's hard to believe I'm saying this, but Xavier, who was ranked in the top 25 in February, had to win this game to keep themselves on the right side of the bubble. The Musketeers had lost their previous six games and seemingly lost any and all confidence that they had left. Given the way they've played since Edmond Sumner went out with an injury, I would strongly recommend winning a couple of games in the Big East tournament. They won't be anywhere near safe with a loss in the first round.
Kansas State (RPI: 59, KenPom: 35, first four out): The Wildcats are still in the mix, as they knocked off Texas Tech. K-State is probably still on the wrong side of the cut-line, meaning that they should what to win two games in the Big 12 tournament in order to feel comfortable on Selection Sunday.
Syracuse (RPI: 79, KenPom: 51, No. 11 seed): Syracuse pounded Georgia Tech in the Carrier Dome on Saturday, adding even more strength to a profile that is probably good enough to get them into the tournament. The Orange have three top 15, six top 50 and nine top 100 wins. They've also done almost all of their work at home and have three sub-100 losses on their résumé. I think the Orange have some work left to do.
USC (RPI: 35, KenPom: 64, play-in game): The Trojans picked up a win they had to get against Washington, putting them in a position where they probably need to win two games in the Pac-12 tournament — their opener and a game against whatever elite team (I believe it will be UCLA) they get in the quarterfinals — to really feel comfortable about their chances on Selection Sunday. It's also worth noting here: USC lost four games this season without Bennie Boatwright, the team's leading scorer this season.
Illinois State (RPI: 33, KenPom: 45, No. 12 seed) and No. 21 Wichita State (RPI: 43, KenPom: 10, No. 10 seed): Both the Shockers and the Redbirds reached the final of the Missouri Valley tournament, which is what this league needed to have happen for a real change at getting two teams into the tournament.
Middle Tennessee (RPI: 39, KenPom: 53, No. 10 seed): The Blue Raiders did what they needed to do, taking care of Florida Atlantic and heading into the Conference USA tournament with a 17-1 league record. MTSU is probably in the tournament as of today, the problem is what happens if they lose in the tournament and take another bad loss.
Rhode Island (RPI: 41, KenPom: 48, first four out): The Rams kept their at-large hopes alive with a come-from-behind home win over Davidson on Saturday. I still think URI probably needs to win until they beat either Dayton or VCU in the Atlantic 10 tournament to really feel like they have a chance. That said, they have a win over Cincinnati and another over VCU, but a top 20 non-conference schedule. They're going to be right there on the cut-line regardless of how next week plays out.
VCU (RPI: 24, KenPom: 47, No. 10 seed): The Rams got the win they needed on Saturday, beating George Mason at home. That should be enough to just about lock them into a bid. I can't see them being leap-frogged by enough teams to put them on the wrong side of the bubble even with a first round Atlantic 10 loss, but I would recommend winning a game just to be safe.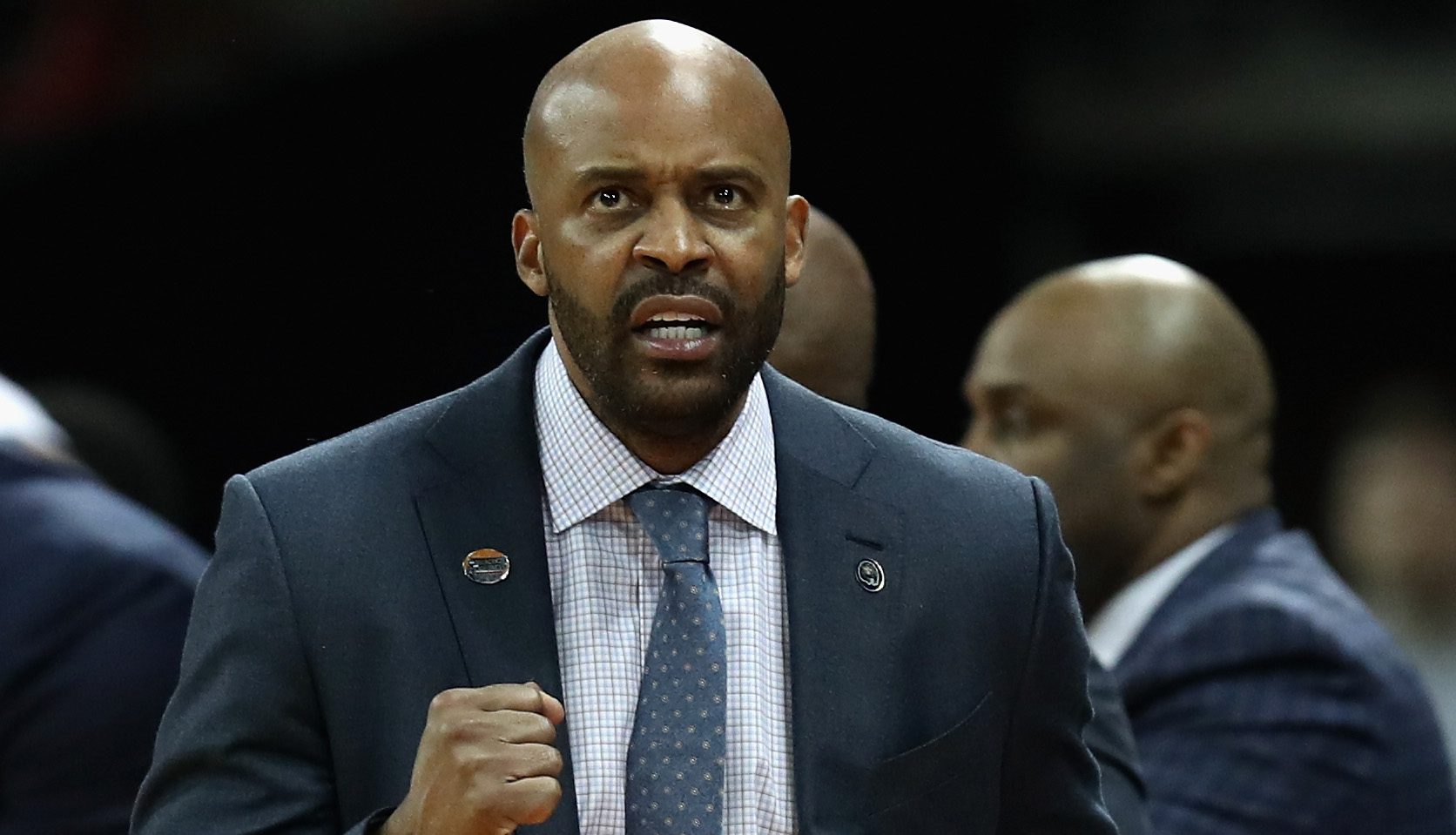 LOSERS
Illinois (RPI: 56, KenPom: 65, play-in game): At this point you just have to feel bad for Illinois fans. The Illini, who haven't been relevant nationally since all of Bill Self's players graduated during the Bruce Weber tenure, looked like they had played themselves into a position to get back to the NCAA tournament for the first time since 2013. They had won four in a row and five of their last six … and then set all of that work on fire by losing at Rutgers on Saturday. The appeal of Illinois' résumé was that they had done some good things without taking a bad loss this season. Rutgers is a bad loss, and those good things? Well, the more you look at them, the less good they look. Illinois had five top 50 wins but just one top 45 win. They have a top 25 win but no top 20 wins. Illinois probably needs at least two wins in the Big Ten tournament now.
Cal (RPI: 53, KenPom: 54, first four out): The Golden Bears might have found a way to play themselves out of the NCAA tournament. This week, they scored a total of 90 points in losses at Utah and at Colorado. They've lost five of their last six games, which also includes a five-point loss at Arizona and a loss at home against Oregon where Cal blew a 15-point lead with 10 minutes left. Their only win in that stretch is over Oregon State at home, who is the worst high major team in college basketball. The Bears have just four top 100 wins, and their only win over an at-large candidate is against USC, who is in a play-in game in our latest bracket. Get to the finals of the Pac-12 tournament. That's my advice.
Georgia (RPI: 49, KenPom: 52, next four out): The Bulldogs needed to win at Arkansas to give themselves a real chance at an at-large bid. They lost. They've going to need a deep run in the SEC tournament to have a real chance.
Georgia Tech (RPI: 91, KenPom: 77, first four out): Josh Pastner has done a great job with the Yellow Jackets in his first season, but if they are going to go to the NCAA tournament, it's going to take some ACC tournament wins to get there.