With less than five ticks on the clock, Charlotte trailed UT-San Antonio, 75-73.
The 49ers inbounded the ball to leading scorer, sophomore guard Jon Davis, who calmly pushed the ball down the floor before sinking a 3-pointer from a few feet behind the top of the key in front of a pair of defenders for the buzzer-beating, 76-75, win.
Davis finished with a game-high 17 points, tying teammate Braxton Ogbueze.
What's puzzling about this final defensive sequence for the Roadrunners is that no one picked Davis up for a good 70-feet. I understand you don't want to foul in that situation, especially when the other team is in the double bonus, but what happens if you do foul? He can only tie the game with two free throws.
Instead, Davis got to recreate four of Sidney Deane's shots from his shootout with Billy Hoyle. Seriously, look at him pose and tell me he isn't saying, "It's pretty it's so pretty."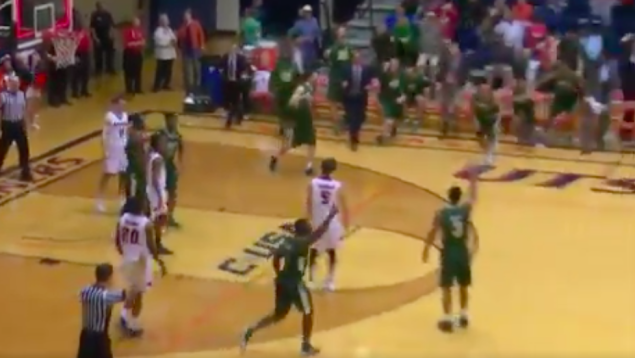 Niners are going to Sizzler tonight.